An Interview with Kristen Schoeck at "Run the Atlas" Travel Channel

Hello everyone! It's Dakota with the creative team at Farm Brand, and as you may know, we are all about showcasing and sharing stories of the innovators, creative thinkers, and those with an inspiring story that is deserving to be heard by all. For in the end, each and every one of our stories are worthy of voicing to the world, and that is in fact a big part of our company mission and the positive effects of which we are working hard to instill throughout every individual on our special Earth.
So with this I am extremely excited and eager to share an interview with Kristen Schoeck (@califrickinfornia) from the team of really rad outside the box thinkers behind the travel vlog, blog, and marketing company known as "Run the Atlas"(@Weruntheatlas). We were lucky enough to form a partnership with them as they took off on another one of their adventures, and they rocked a few of our Farm Brand Styles as they cruised around big bad forest and beautiful cities of Olympia, Washington while we lived vicariously through them.
If you weren't keeping up on their social media as they snapped some seriously cool pictures, then read into this interview to learn a little bit more about who they are as people, a company, and to also revel in their travel stories fueled by pure smiles!
Run The Atlas Interview Questions
---
Dakota: Hi Kristen! Thank you so much for being here and for taking the time to answer some questions we have for you. To give our readers some background, I would love it if you could give us a brief summary in a few sentences of exactly what Run The Atlas is/does before we delve into some more specifics behind your company, and also tell us a little bit more about yourself?
Kristen: We are so excited to partner with Farm Brand! Run The Atlas is a YouTube travel channel for the weekend traveler. We are two young professionals who love to explore the world in our spare time and found clever ways of fitting it within our vacation time. We share our first-hand experiences in vlogs across 100 cities across 6 continents, and our trips are less than two weeks in length.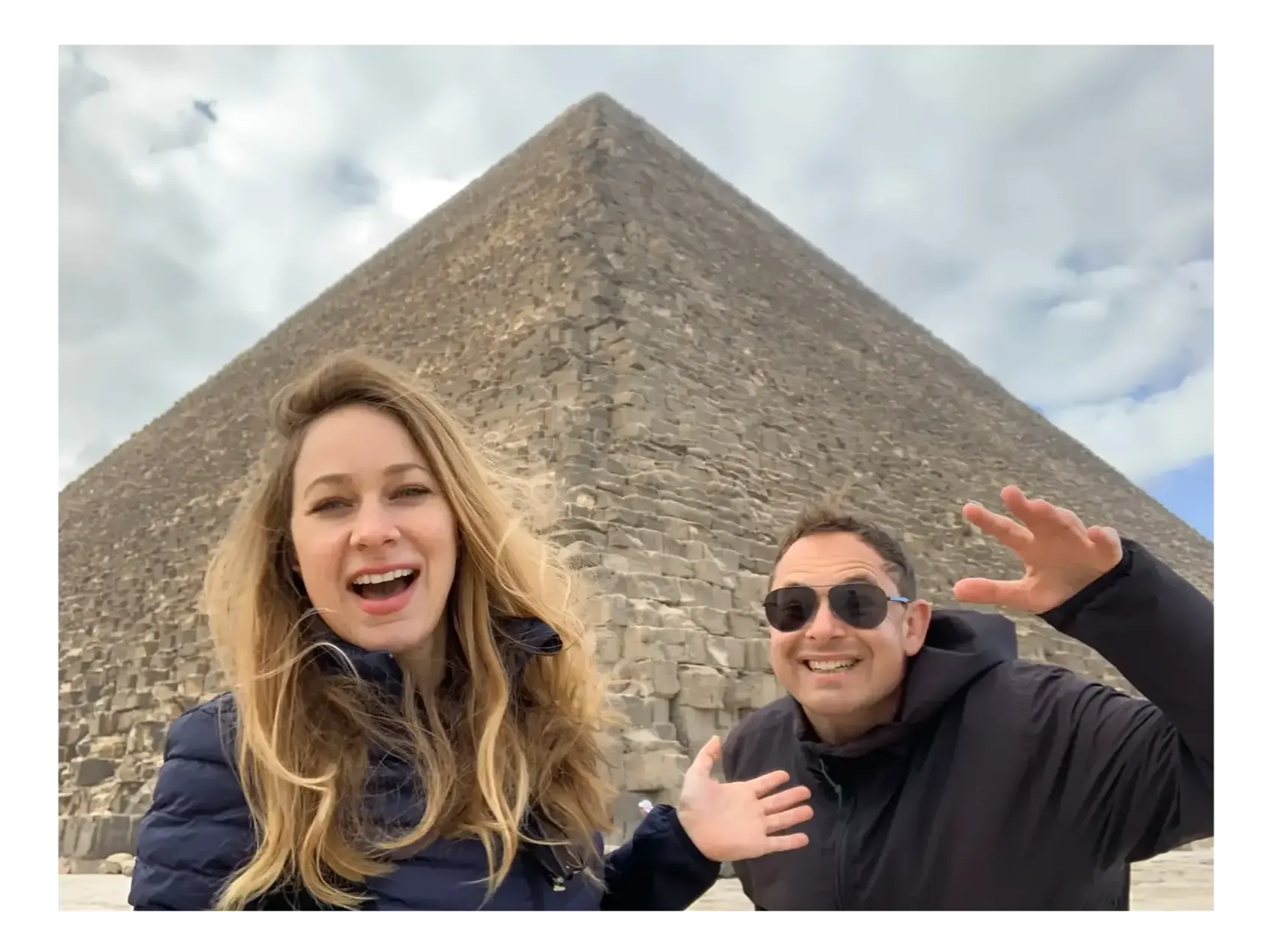 ---
Dakota: So if I am correct your team is composed of yourself and your partner Michael? What is your relationship with one another and what was the inspiration for coming up with an idea like Run the Atlas?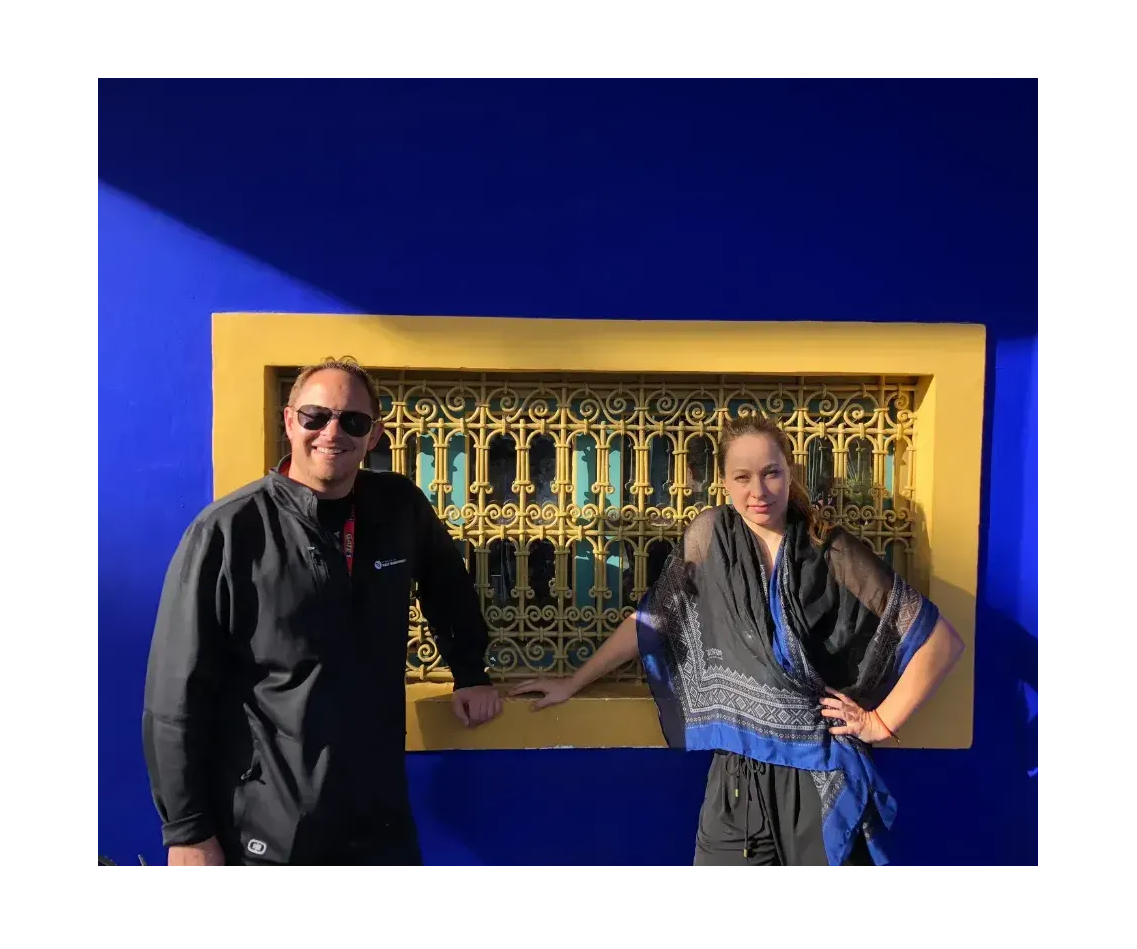 Kristen: Yes! Run The Atlas was started by myself and my brother Mike. We have always loved to travel and as siblings we find that our travel styles and destination lists are very similar. We both have demanding full time jobs and find that traveling is a great way to reset and experience a new culture. We also both love to film, so Run The Atlas was a natural way to express our creativity and give back to the travel community.
---
Dakota: I must say that Run the Atlas is a really unique and interesting approach to marketing. I absolutely love it! Did you guys travel a lot before creating Run the Atlas or was your plan to utilize your company as a means of allowing for more travel within your lives?
Kristen: We started traveling internationally at age 5 and 6 respectively when we visited my mom's extended family in Melbourne Australia. It was the longest flight we had ever taken and set a precedent for the rest of our trips. We realized there was such a big world out there to see! During university, Mike lived in Spain, Argentina, and Cambridge during multiple study abroads, where his travel bug originated. I traveled to Europe before Run The Atlas, but spent the early part of my career focusing on professional development and not properly utilizing my vacation time.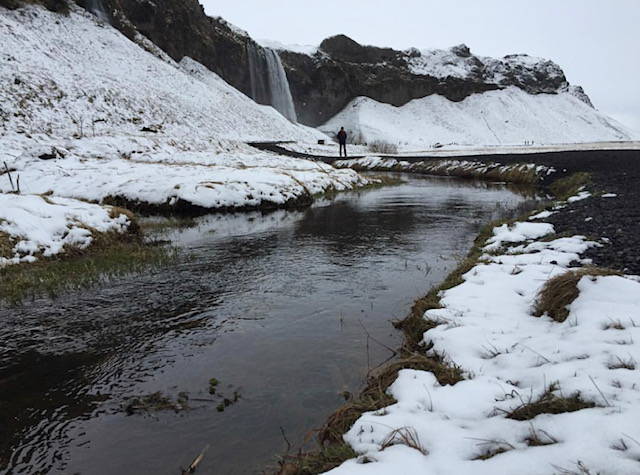 It wasn't until we did a spontaneous Iceland backpacking trip that I had the idea of documenting it vlog-style. Since I was going in the middle of winter, I felt a lot of travel trepidation and there wasn't much content about what to expect. I wanted to help other people who were embarking on similar trips so I posted the video on YouTube. It turns out that the video was successful and I realized there was a need for this kind of travel inspiration and advice.
---
Dakota: What is the most important aspect of Run the Atlas's mission? Is your main focus helping to showcase brands relevant to the travel and outdoors industry or is it more so aimed at helping people to get outside when time is of the essence?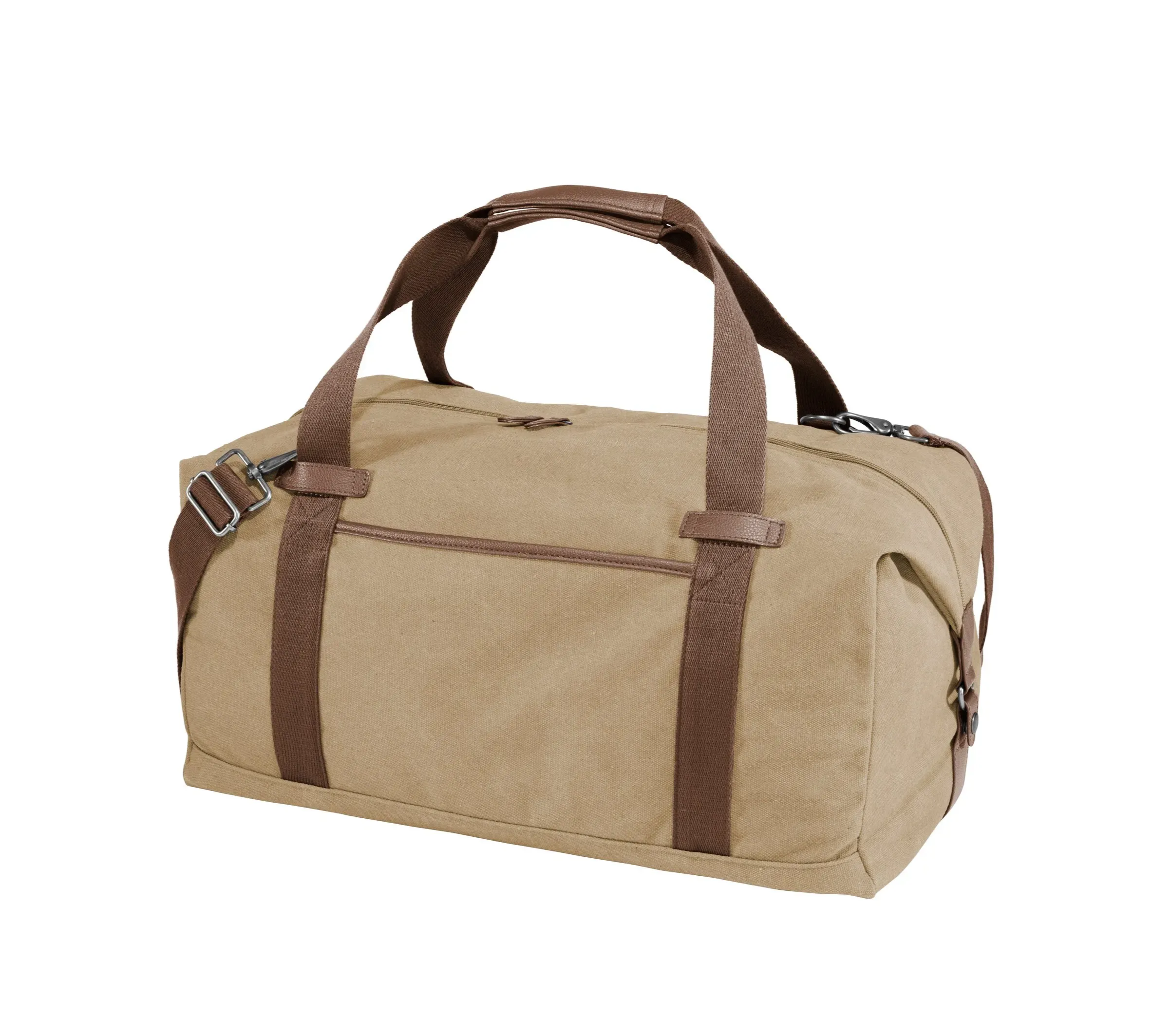 Kristen: The mission is to visually show a destination and encourage people to get out there and explore! We also showcase brands that we use while traveling, like our go-to weekend bag Farm Brand's Weekender Duffel. Travel gives you knowledge that you cannot gain in classrooms or books. Being in a different location and having a direct experience helps broaden your mind.
"Travel gives you knowledge that you cannot gain in classrooms or books. Being in a different location and having a direct experience helps broaden your mind."
---
Dakota: I love that you guys pinpoint some incredible advice for those of us traveling with very short time frames. Exactly how do you break down and organize the different categories of time frame travel?
Kristen: It's all about priorities! Pick a few sights that you must see and research everything from reservations, to hours, to parking, etc. Because of the time constraints, it helps to book a stay close to the sights on your itinerary. Always have a backup plan for the itinerary - it will help you pivot when there's traffic, crowds, or unexpected issues. You never know what will happen! For example, when we were in Iceland, we missed our tour the first day and quickly moved to a plan B of renting a car, which ended up working out better and allowed us to freely explore on our own.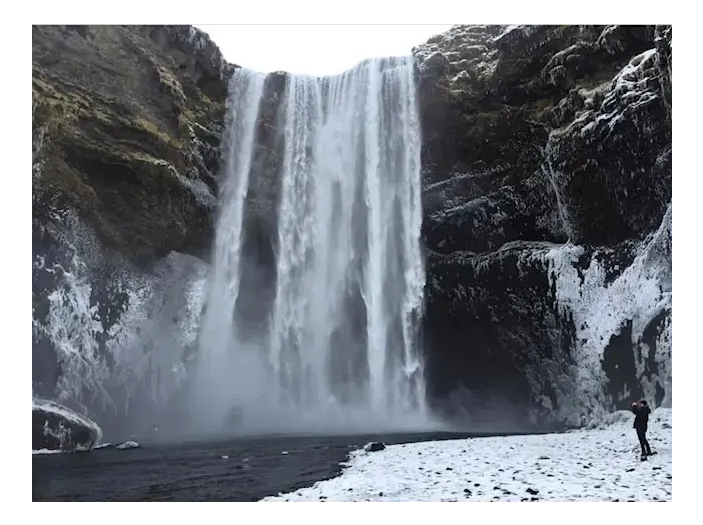 "Always have a backup plan for the itinerary - it will help you pivot when there's traffic, crowds, or unexpected issues. You never know what will happen!"
---
Dakota: I myself used to be tied down to running my own business and I always felt that creating the perfect weekend adventure was such an essential aspect of creating a form of work release and giving oneself time to breathe. Do you mind expanding a little more on the idea behind weekend traveling? If we have just two days to pack in a lot, what would be your main piece of advice to an aspiring weekend warrior?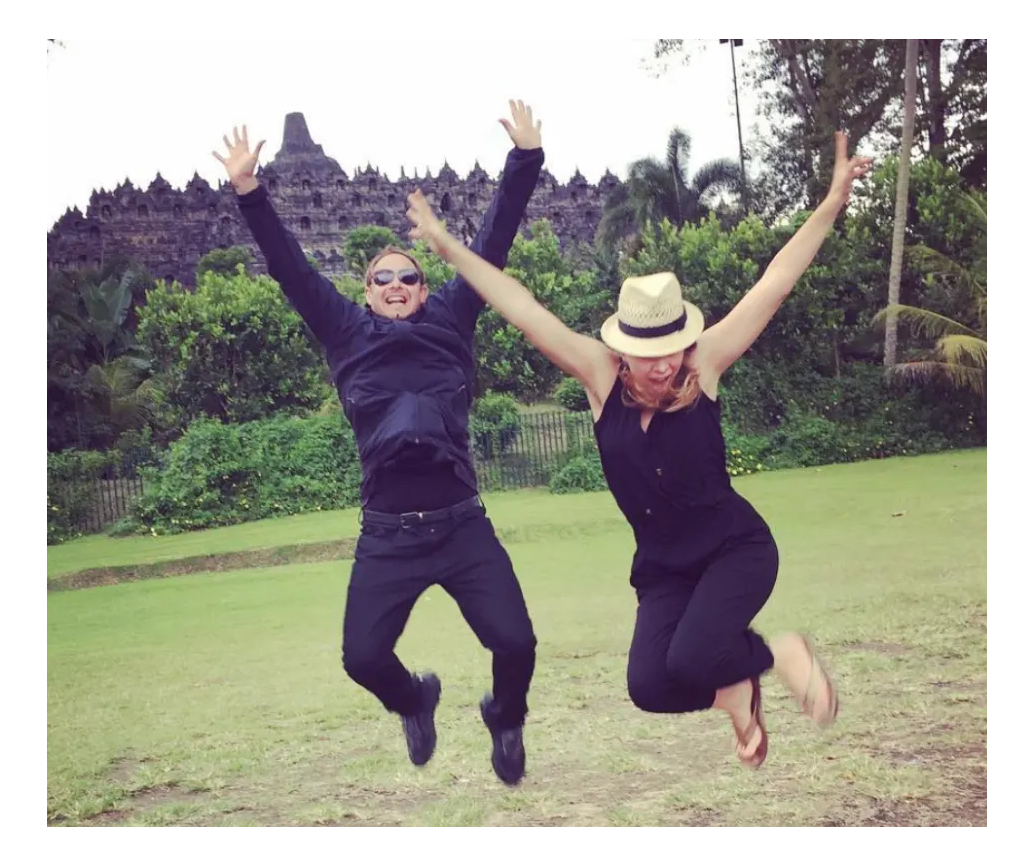 Kristen: Travel is meant to be healing. The daily grind and the routine can impress your mind in a certain way because you are exposed to the same experiences each day. You don't have enough time to recover and take a step back. Travel helps your mind return to the equilibrium.
We always feel rejuvenated after travel and it's become our mission to normalize taking vacation time. It is typical to put off taking vacation time due to the hustle culture or guilt for being away from work. But even a short 2-3 day weekend trip will enable you to feel more energized and return to work with new ideas, fresh perspectives, and stronger leadership and problem solving skills.
"We always feel rejuvenated after travel and it's become our mission to normalize taking vacation time."
---
Dakota: With our modern world and the COVID-19 pandemic, traveling is obviously changing dramatically. In what ways did you have to adjust at Run the Atlas? You used to go to Europe quite a lot it seems, so are you focusing a lot more on US soil and if you want to share a few of your future travel plans what do those entail?
Kristen: During COVID-19, we have been focusing on local travel and less toursited US destinations. We view it as an opportunity to see places that we might have put off for years if it wasn't for the overseas travel ban. We visited destinations that are known for wide open spaces and hidden gems like Spokane, Olympia, Southern Idaho, Wyoming, and Mesa Verde National Park. The US is so vast and there is beauty in every state - it's a shame that we don't have the time or resources to see it all.
On our YouTube channel, we have been known for our exotic travel destinations like Iceland, Morocco, Tunisia, and Zimbabwe, and intend to get back to exploring overseas once the time is right!
---
Regardless of COVID it still appears as though you two are having a TON of fun adventuring around. Do you have any advice for people who also want to travel during COVID or tips on how to make the experience the best it can be?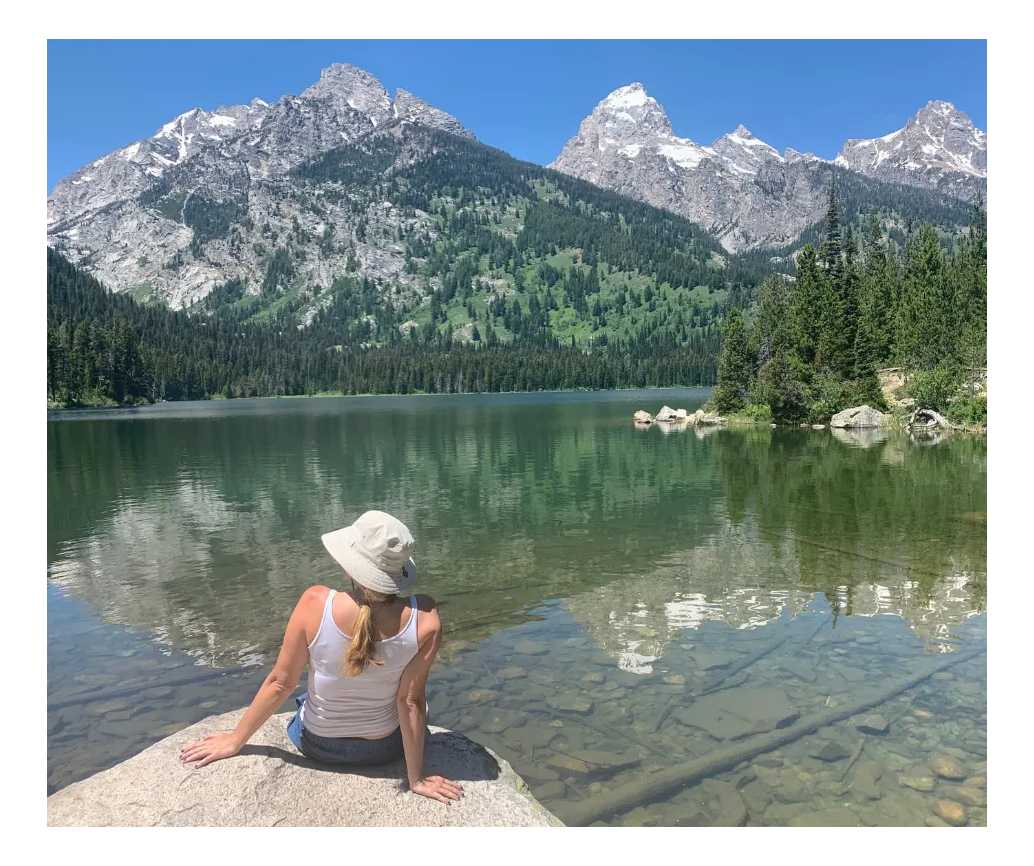 Kristen: We want to encourage responsible travel, so be sure to follow the guidelines. When choosing a destination, do what is comfortable for you and research any COVID closures. Perhaps embark on local staycations or road trips. We personally found that travelling now has many perks, including less crowds and additional sanitation which we really appreciate. Now is the time to enjoy what's in your own backyard that you may have overlooked!
---
Dakota: I want to ask you a few 'rapid fire' questions about some of your favorite places!
1. What was one of your favorite places to go because of the food and entertainment? (Click for vlogs!)
Kristen: Oaxaca Mexico!
It's a culinary destination known for the seven moles, a delicious complex sauce usually paired with meat. Mexico is a country where we have consistently had memorable food experiences. While in Oaxaca, we stumbled upon a wedding in the center of the city where the entire community came out to celebrate with music and fireworks.
2. What was your favorite place to go because of its architecture, city and historic impact?
Kristen: Fes Morocco!
The architecture in the old medina dates back to the 9th century and is so impressive and ornate. Every detail, from the tiles to the woodwork looks so labor intensive and is visually stunning.
3. What was your favorite place to visit because of the community, culture and interaction with the locals?
Kristen: Indonesia!
The people are curious and welcoming. You are bound to meet lots of new friends there.
---
Dakota: If you can reflect back on one way that Run the Atlas has changed your life what would it be? And do you have any advice or final words for others hoping to pursue their dreams whether that be through travel or through business?
Kristen: Through traveling, we have come to realize how precious time is because we only have a short allotted time to see everything. Every moment counts - and we have some of the fullest days because we get up early to pack the most out of our day. Since time feels more limited, we tend to not let obstacles or analysis paralysis get in the way of us accomplishing what we set out to see and do.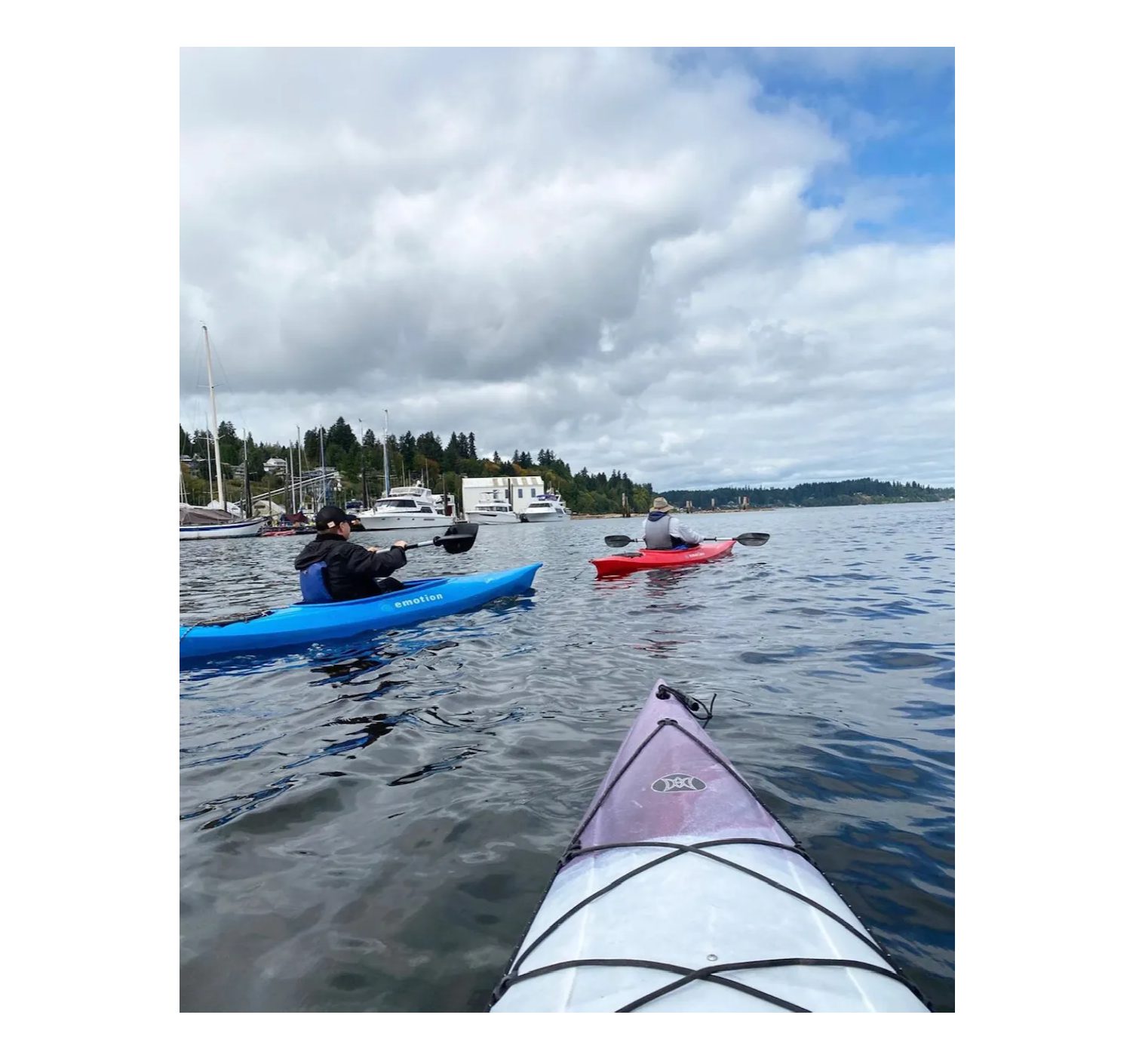 The same can be applied to business. If you treated your time the same way you do on short travel trips, imagine how many more opportunities you would simply just go after? If not now, then when? If you have a dream to do something, it is not there for no reason. It is there for you to see it through and we must use our time as the precious resource that it is.
"Since time feels more limited, we tend to not let obstacles or analysis paralysis get in the way of us accomplishing what we set out to see and do."
---
Dakota: Okay and last question! If you don't mind, tell us a little bit more about your most recent travel experience and rocking Farm Brand clothing. What was your favorite Farm Brand Item and why did you love it? Would you recommend Farm Brand to your friends or family?
Kristen: We love the Weekender Cotton Canvas Duffel and Backpack! They are super durable and we use them as our go-to carry-on. They perfectly fit our gear for weekend travel trips. For clothing, we love the "Self Made" shirts. The message is empowering and it's stylish to wear during a number of occasions. We recommend Farm Brand to all of our fellow travelers and be sure to use 'FARM4ATLAS" for a special discount from us to you!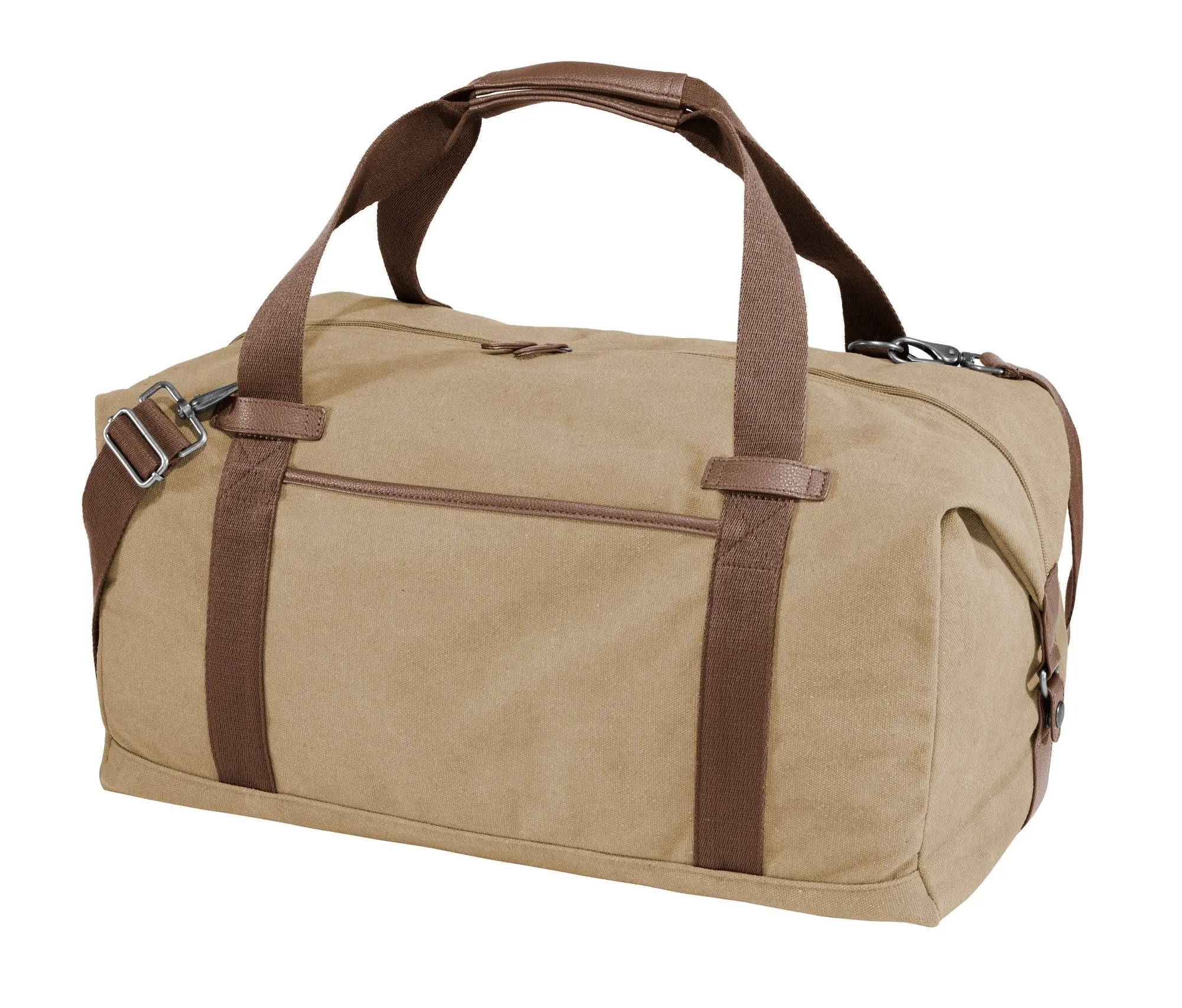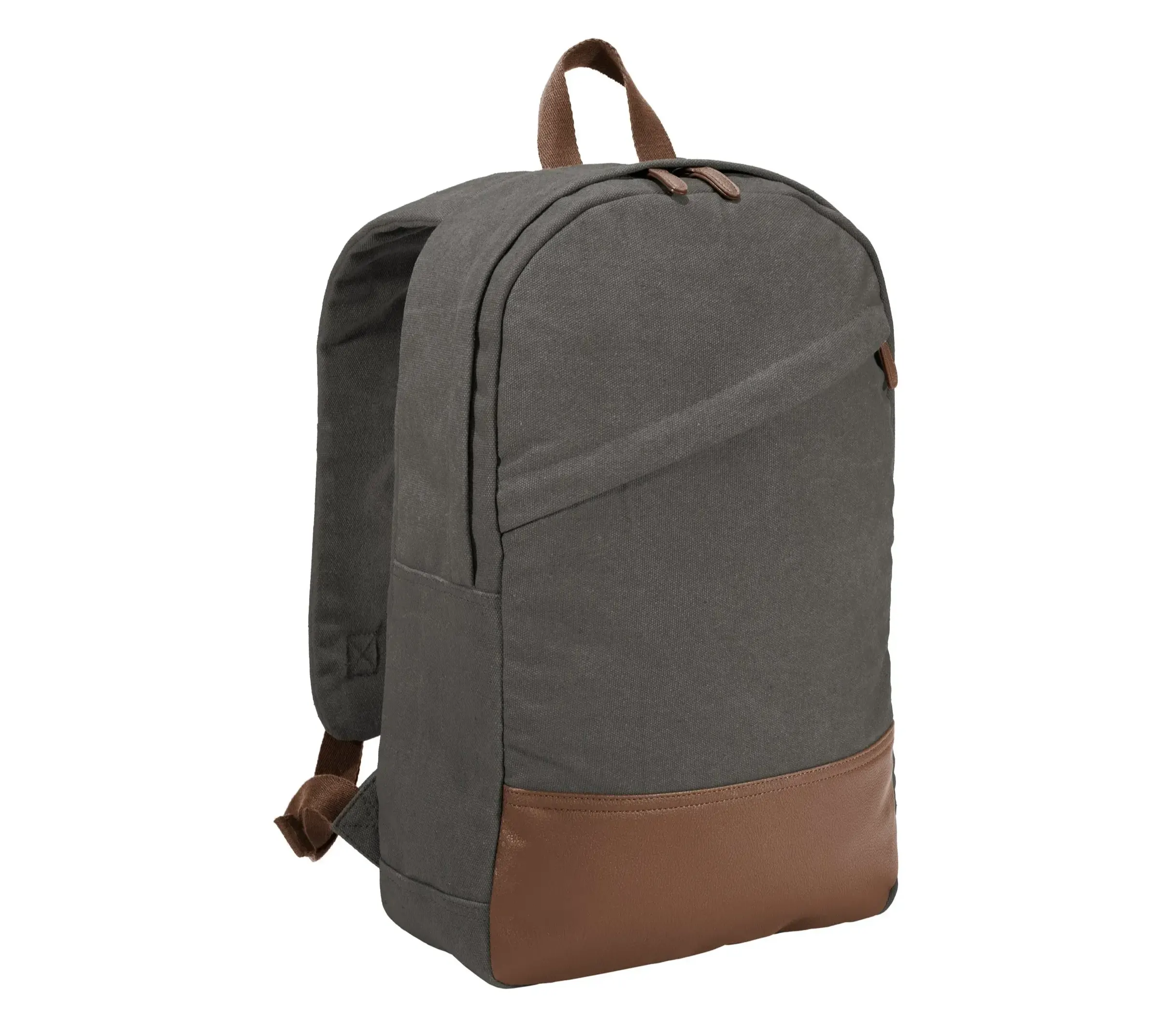 ---
Thank you again to Kristen and Michael from "Run the Atlas" for showcasing just how perfect Farm Brand products are for your everyday adventures to the biggest of travel plans. It was a joy watching you two cruise through Olympia, Washington and we cannot wait to see what the future holds for your travel vlogs and blogs! You embody exactly what Farm Brand is all about; creating a story worthy of sharing and maintaining a creativity through business that has led you to newfound happiness regardless of the daily struggles of work and life! Your advice to others is incredible and I hope that you are proud for being the purveyor of such useful information. To watch their entire blog traveling through Olympia, take a look at the video below and make sure to subscribe! And when you are done, remember to shop through the activewear collection of only the most comfortable and stylish of clothing available at Farmexclusives.com!
This article has been brought to you by your friends at Farm Brand.