The Voters Checklist- An Informational Guide for How to Register and Vote as Election Day Approaches!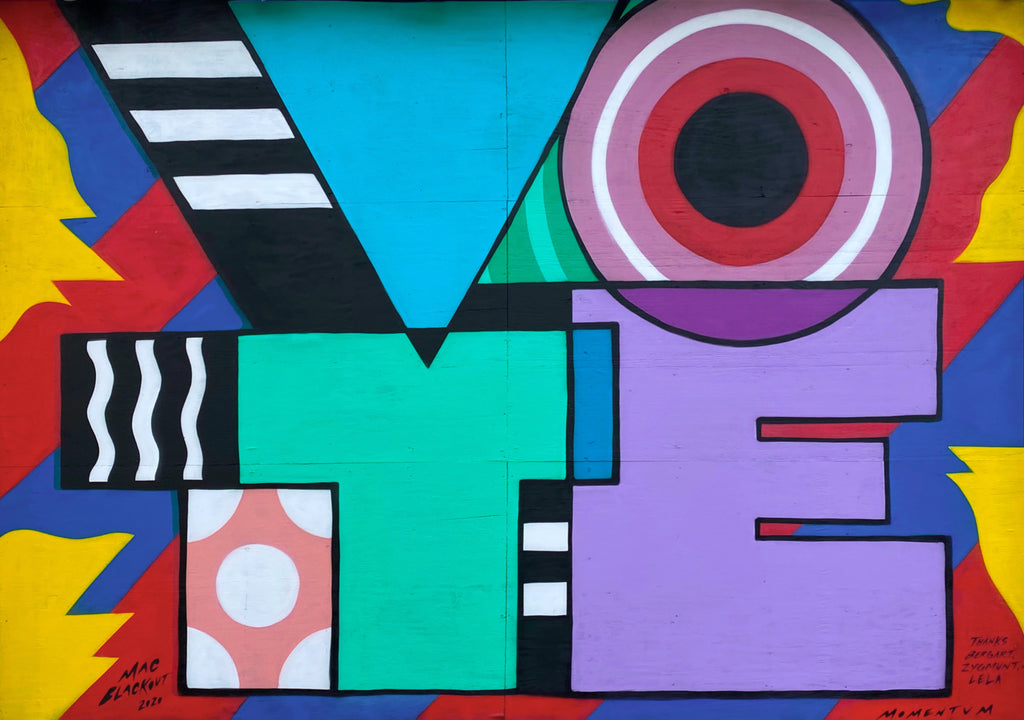 With the election day on November 3rd quite literally around the corner, and with 17 million ballots ALREADY CAST, it is now more important than ever to make sure you have absolutely everything you need set in place so that you can ensure your vote counts; and therefore your voice counts!
Because as we all know,
VOTE = VOICE!!!!
With time now of the essence, we want to provide you with as many essential resources as we can so that you can navigate the sometimes intricate world of voting with ease, so check out our complete voters checklist for some essential voting information! 
Registering to Vote!
It's true, we are passed a lot of the State's deadline for voter registration. That being said, however, if you did not register to vote yet do not completely fret, as it all depends on your state.
Some states have voter registration deadlines just 10-15 days before the election, so if you can get things done this weekend then you will be good to go! Other states allow for registration ON election day, known as 'same-day registration'. With same-day registration, you can literally register to vote and cast a ballot all on the same day.
How to Confirm Voter Registration 
To confirm your voter registration, it is really quite simple. Just visit this link to Usa.gov and follow their easy steps to check your own registration based on what state you live in. If you are registered to vote, then that is awesome and you can go ahead and proceed with casting your ballot! If you are not, then work on registering as soon as possible. 
If you are not registered to vote and wish to do so, visit Vote.gov by clicking HERE. Once on the page, enter your state and follow their instructions on how to register to vote based on where you live. 
Casting Ballots and Voting!
You may have asked yourself, especially with new intricacies like COVID-19, what are the different ways that I can vote this year? We want to make sure that you have the appropriate information to navigate the different ways to vote with ease this year during the 2020 election. 
Voting In-person on Election Day 
The classic way of voting when you vote ON election day at a designated polling place. To know where to go to vote on election day, you want to find the polling place closest to you and know their hours. To do so, visit your state's election office by following this awesome directory by simply entering the state that you live for complete information. 
Voting Early 
If you are interested in voting early, then what is great is that most states allow this with no excuse at all! For your state's specific rules, check out this convenient little chart. The key to understanding how to vote early is understanding YOUR states' rules and make sure that you are on time for doing so. 
Voting by Mail/Absentee Voting
As well as with voting early, voting by mail has specific rules and deadlines depending on your state. To vote by mail, you must request your ballot which, unfortunately, most likely must have been done by now. If you have your ballot, then simply fill it out according to its directions. For specifics regarding absentee/mail-in voting for your state, click here and enter yours in the drop-down menu
You can then mail your ballot through USPS. For more information about ballot mailing, and why it is safe and effective, read through this site. 
Just as well, you can drop off your ballot at designated ballot drop off places that are safe and secure. So again, visit or call your state's local election office/website to find a ballot drop off near you! 
Candidate and Policy Information 
Of course, to make an informed decision about who and what you vote for, it is essential to know all candidates' policies and what they plan to do when in office, as well as what laws are being voted on. A great way to know every candidate that will be on an election ballot (as it is far more than just the potential president!), as also the laws that will be voted on, the best way to do so is through a sample ballot!
A sample ballot acts as a 'mock' form of voting so that you can visualize exactly what your ballot will look like and then do your own diligent research accordingly. And please do, as information is key. 
For more information on and how to receive a sample ballot, just click here! 
For specific information on all the presidential candidates, this site does a really great job at making it simple for you to navigate and understand the different people running for office and all of their viewpoints!  
We hope that this information has helped you to organize your very own voting process and we are so happy that you have taken the time to vote. Thank you always for making sure your voice is heard! 
This article has been brought to you by your friends at FARM Brand.