The Best Glamping Locations in the US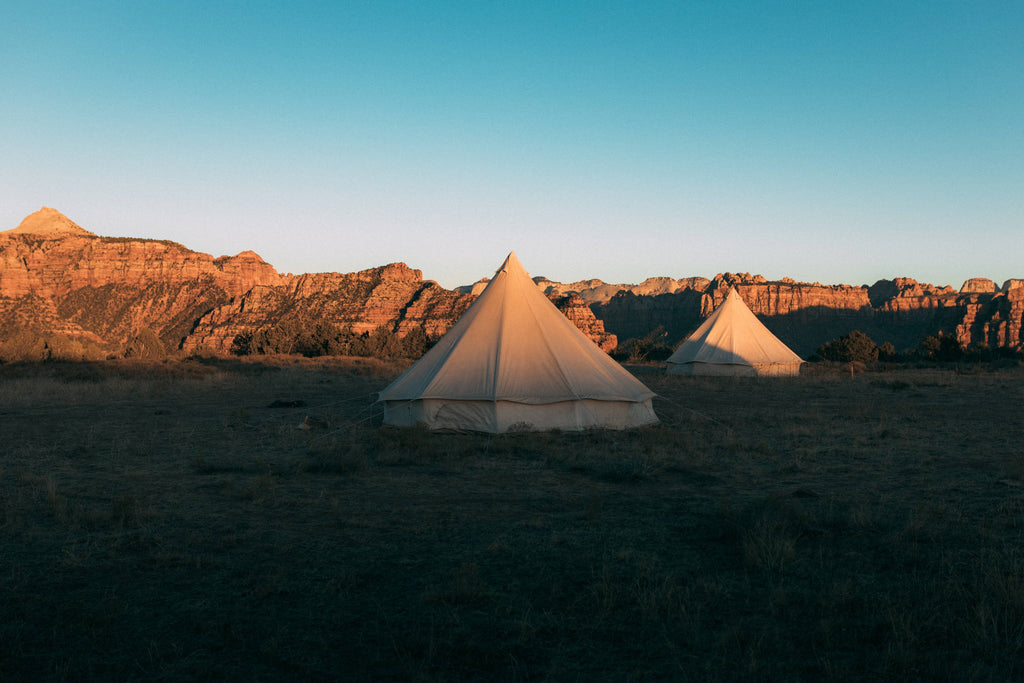 There's no better time to get outside and enjoy nature than during the spring and summer. As the snow melts and the days get longer, our desire to explore the great outdoors intensifies each day. For some, nothing can compare to being fully immersed in nature. Camping and backpacking are about as close to nature as you can get. Waking up surrounded by the wilderness, preparing your meals, and making and breaking camp are all exhilarating experiences, but they're not for everyone. Some nature goers prefer to dip their toes in the elements rather than dive in headfirst. If you want to experience nature without roughing it in the woods, glamping may be for you. Glamping involves camping in a luxury tent, yurt, igloo, or treehouse. The inside of glamping tents are made up like a small, cozy bedroom, and there are likely clean and private facilities on site. If glamping sounds like it's more your style, continue reading below for The Best Glamping Locations in the US.
---
Wild Haven Sonoma (Sonoma, California)
---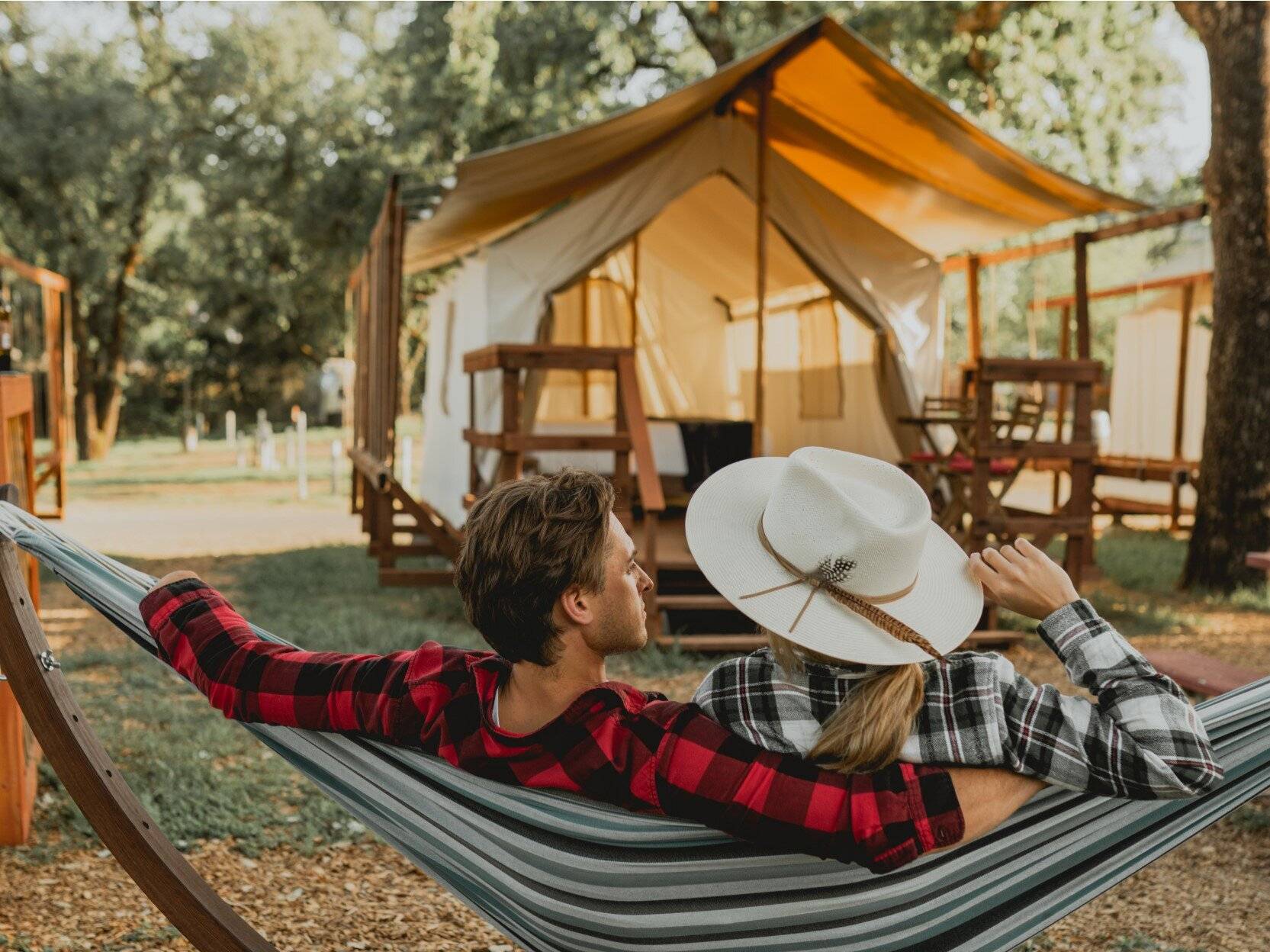 Wild Haven Sonoma offers glampers an elevated outdoors experience in the heart of California's wine country. Wild Haven's luxurious glamping tents provide a unique blend of nature and comfort that help guests relax and recharge while reconnecting with nature. Wild Haven's extra-large, safari-style tents feature comfortable beds with linens, electricity, heaters, and all the furnishings needed for a memorable night outdoors. When you book your stay with Wild Haven, you'll have access to their 10-acre riverfront property that includes clean bathrooms with showers, an outdoor kitchen, private river access and beaches, a store with local treats, a private event space, and activities such as yoga, wine tasting, and live music.
---
Canopy Ridge (Pigeon Forge, TN)
---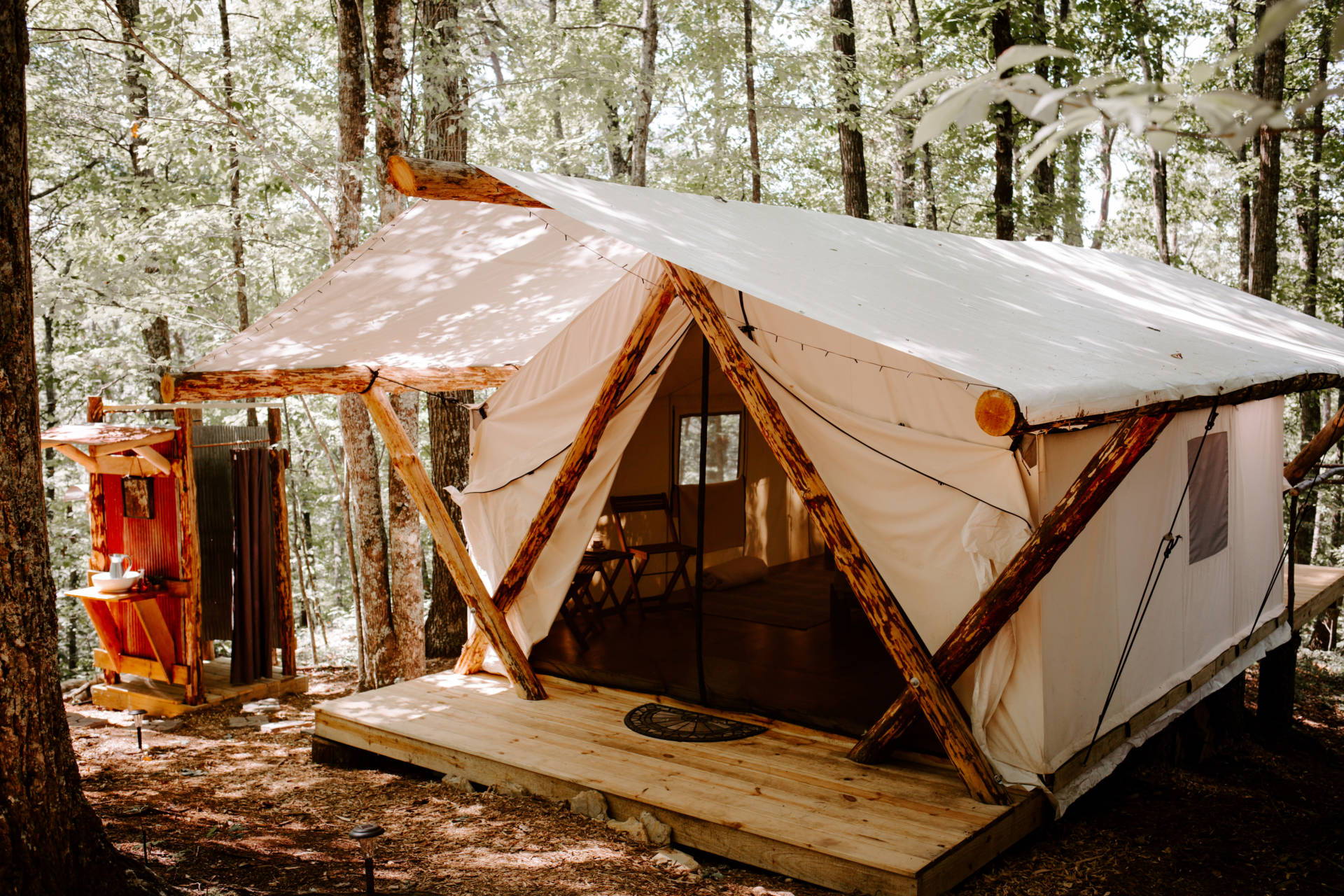 Canopy Ridge in the Great Smoky Mountains of Tennessee hosts guests in their safari-style tents high above the valley floor. Experience the magic of the Smokys without sacrificing the comforts of home with Canopy Ridge. Each tent is equipped with a king or queen bed, private outdoor fire pit, a heated outdoor shower, a small sink, a propane buddy heater, and a indoor wood stove. The bathhouse and guest lounge are conveniently located nearby. From Canopy Ridge, a short, 20-minute drive will take you to the Greenbriar park entrance.
---
Outlander Glamping (Asheville, North Carolina)
---
Outlander Glamping in the surrounding wilderness of Asheville, North Carolina, provides guests with a truly luxurious outdoor experience. Their tents are not just well equipped but furnished like tiny homes to make your stay as comfortable as possible. Outlander Glamping is the ultimate romantic getaway. A well-furnished tent or tree fort cottage with layers of lush bedding will keep you cozy and comfortable during you stay. Each morning you're greeted with a gourmet breakfast. The tents include electricity, hot water showers, a mini-fridge, and much more.
---
Woods of Eden (Bar Harbor, Maine)
---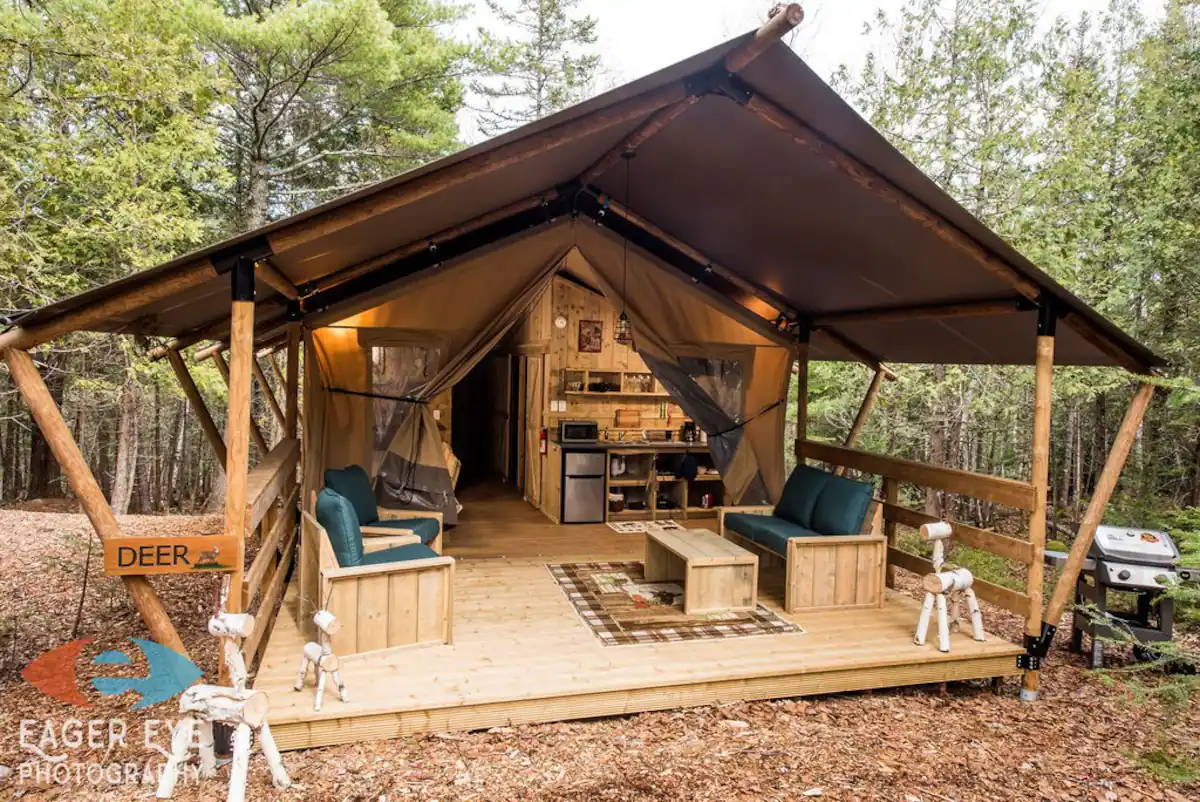 Woods of Eden is a luxury glamping site in Bar Harbor, Maine, just 4 miles from the beautiful Acadia National Park. Sprawled across 24 acres of enchanting, wooded property, Woods of Eden offers guests a unique and comfortable lodging experience in heart of Maine's most pristine coastline and wooded area. Each tent has a full bathroom, living area/dining area, kitchenette, and deck. In the kitchenette, glampers will find a small refrigerator, kitchen sink, coffee maker, toaster, induction hot plate, and gas grill.
---
Maine Forest Yurts (Durham, Maine)
---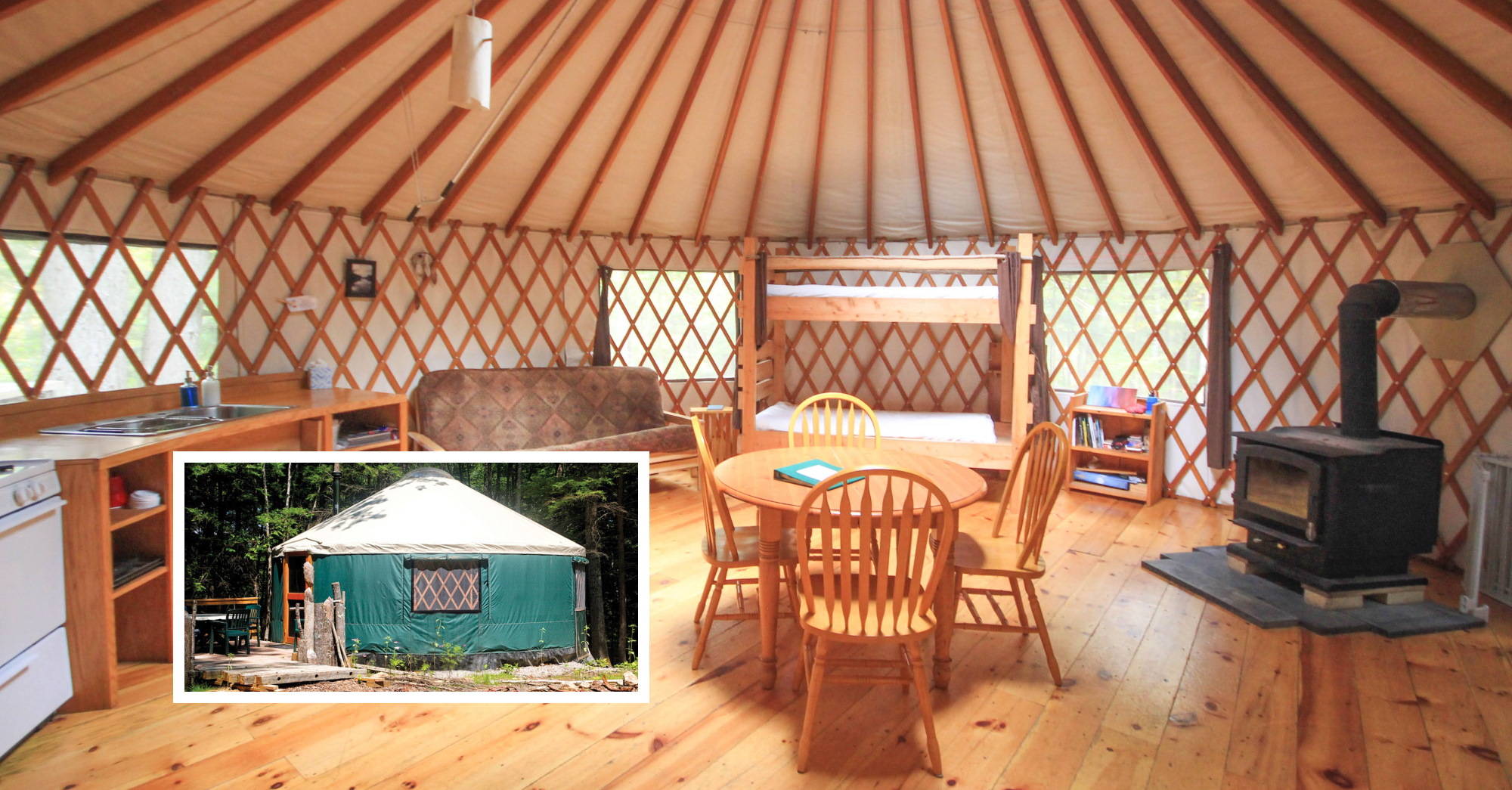 Just north of Portland, Maine, Maine Forest Yurts sprawls across 100 acres of forested land on Runaround Pond. The property is just 5 minutes from Bradbury Mountain State Park, 15 minutes from Freeport/L.L. Bean, and only 30 minutes north of Portland. Unlike many glamping sites across the country, Maine Forests Yurts is open year-round. Guests can sleep in comfort regardless of the outside temperature in their fully furnished yurt, complete with a kitchen, a gas stove for cooking, a wood-burning stove for warmth, a BBQ gas grill, a composting toilet, an outdoor fire pit, and an outdoor shower. When you're not hanging out in your cozy yurt, you can kayak, canoe, hike, cross country ski, snowshoe, ice skate, or relax and enjoy nature.
If you're ready to experience the outdoors in comfort and style, book a glamping adventure. For more travel and outdoor content, stay tuned to the Farm Brand blog.