Healthy Comfort Food Recipes To Warm Up With This Winter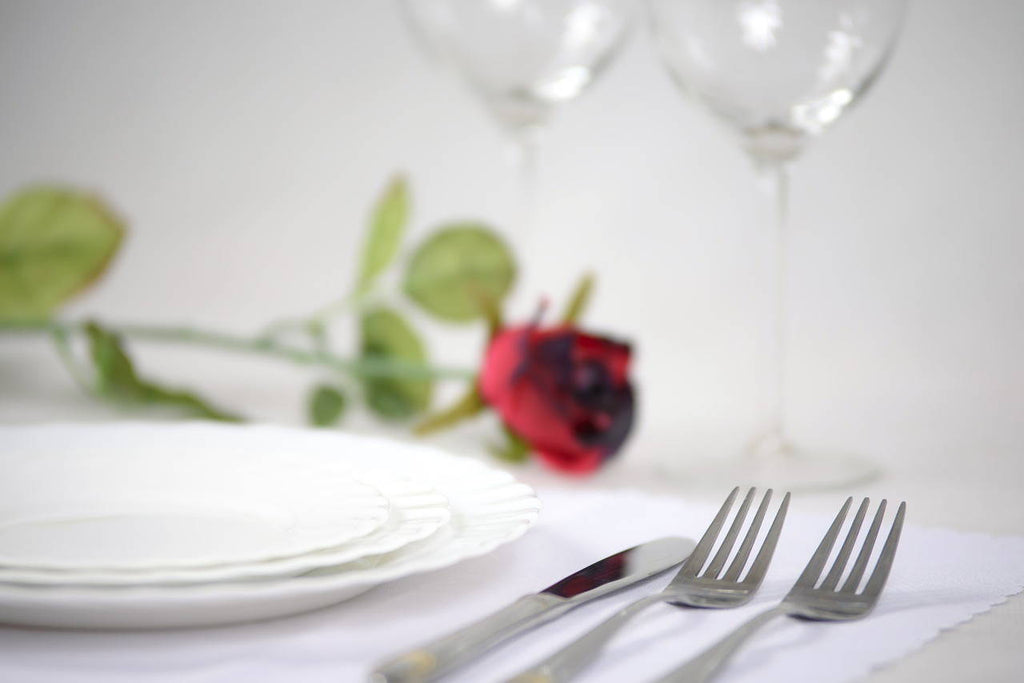 Healthy Comfort Food Recipes To Warm Up With This Winter
We usually associate salads and smoothies with summer and heavier food with winter. Heavier food doesn't always make us feel our best. So I'm here to help give you some ideas with healthy comfort food recipes that still give you those warmed-up-lovin-feels.
I grabbed these recipes from a few Instagram and food bloggers who have many more recipes and ideas to keep you inspired and feeling your best this winter season.
Chicken Bowl With Peanut Sauce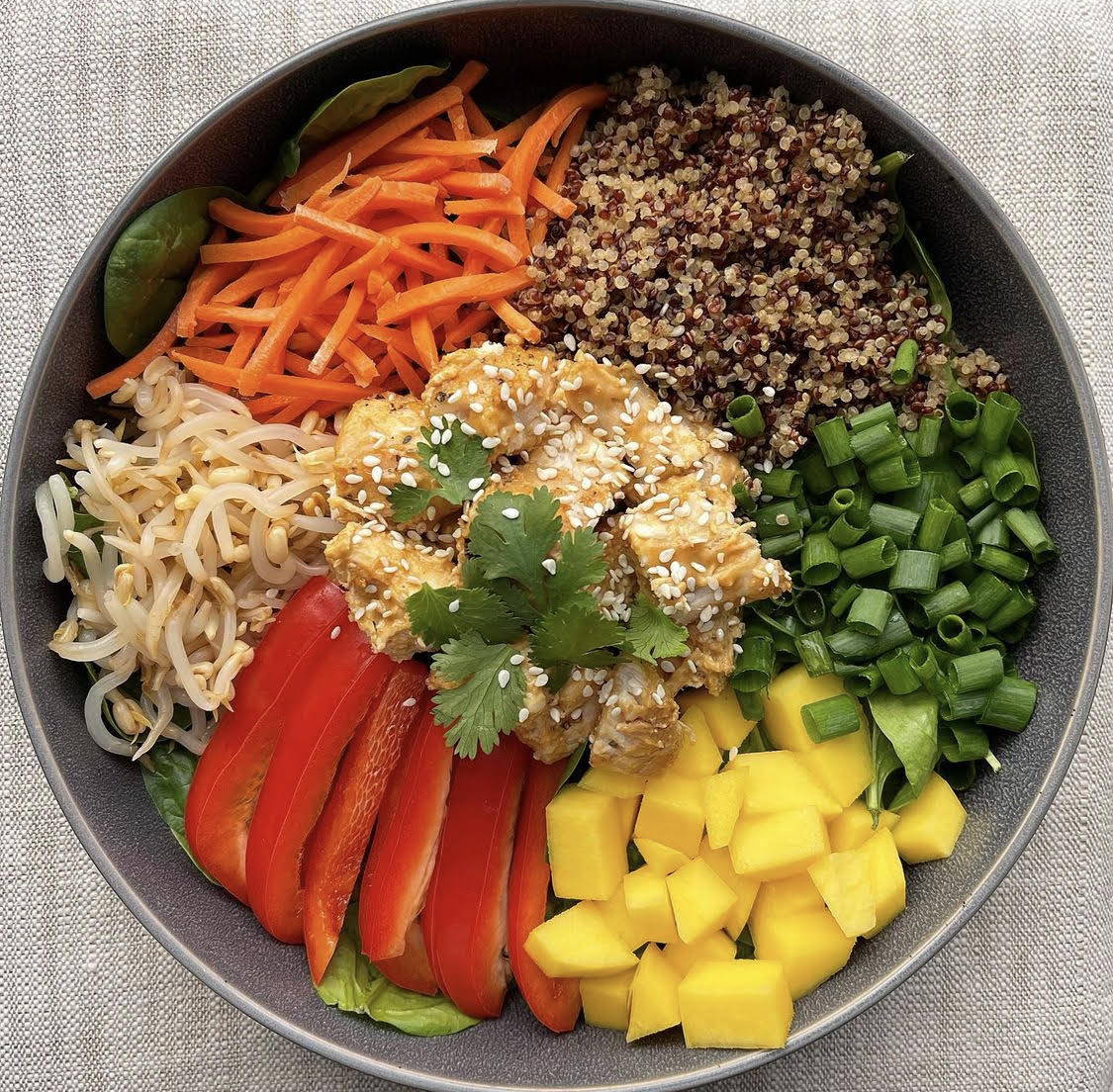 This first recipe comes from @livinghealthywitherica. She is a nutrition coach with a beautiful Instagram. She has so many ideas for more healthy bowls and fun combinations. She will definitely help you bring all the colors to your winter cooking.
How to throw it all together:
Bake the chicken breast at 375 until fully cooked and start the quinoa while the chicken is cooking

Slice the red bell pepper, green onions, and mango

Make the peanut sauce by combining sugar free peanut butter, coconut aminos, and a little water (I just eyeball the ingredients depending on how much sauce I want)

Once everything is cooked, put down a bed of spinach (or any greens you like) in a large salad bowl and top with chicken, quinoa, mango, green onion, carrots, red bell pepper, and bean sprouts. Top with peanut sauce, cilantro, and sesame seeds!

 
Motivated By Good Mental and Physical Health
Erica transformed her health physically and mentally with healthy eating. She is motivated by how good she feels. Whatever the day brings, a healthy meal and some movement will boost her mood and keep her going.
She has learned that a change in lifestyle is never easy but if you stick with it through the ups and downs, you'll find the consistency that works for you. Follow her on Instagram for more ideas and inspiration!
Baked Pasta With A Creamy Cashew Sauce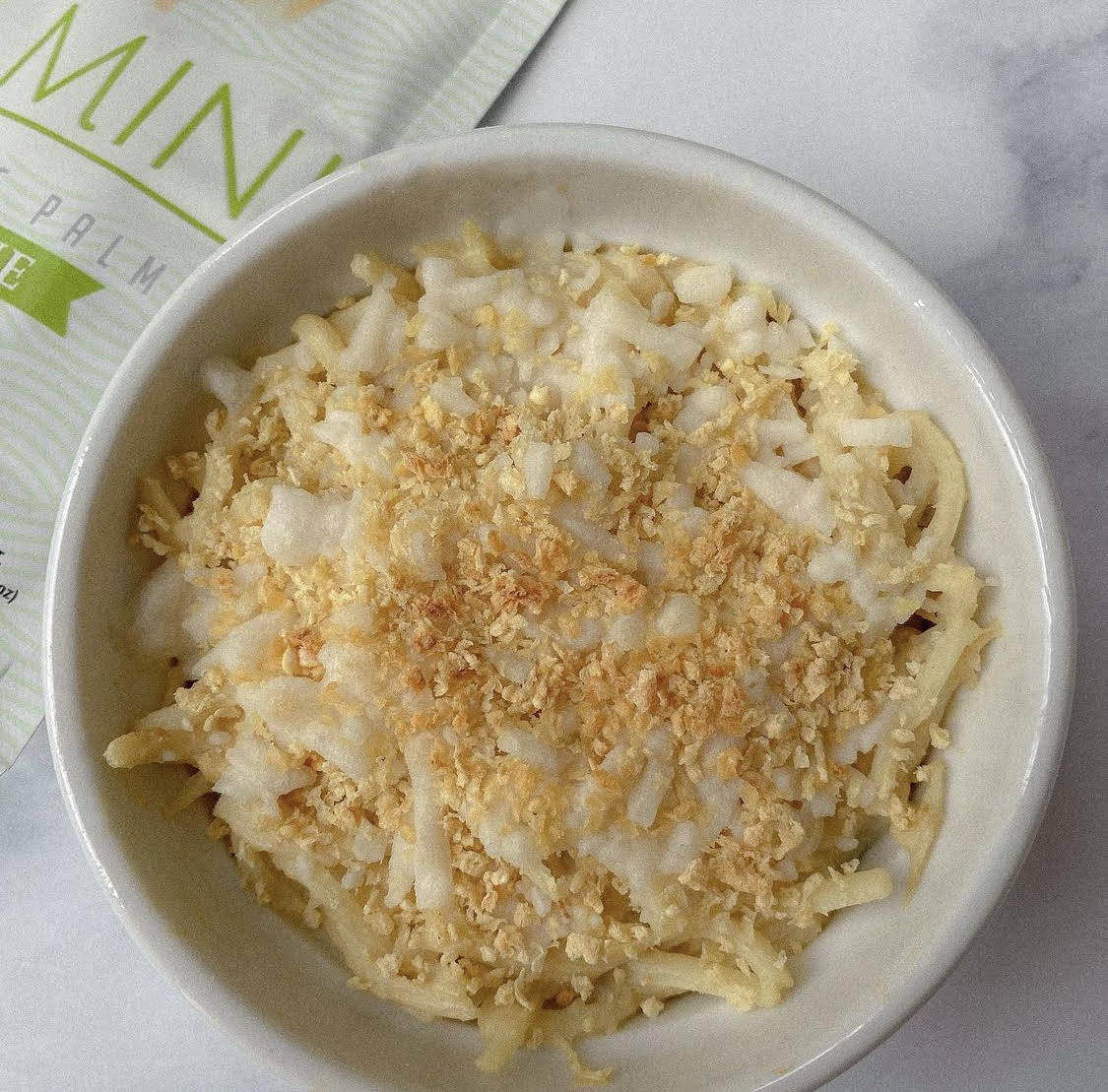 This next recipe comes from @carly_eats. Check out her Instagram for more delicious pasta ideas, breakfasts, snacks - she has it all!
Recipe:
creamy cashew sauce:
1/3 cup cashews
1/2 tablespoon nutritional yeast
1/4 cup unsweetened almond milk
spoonful of minced garlic
salt
red pepper flakes
baked pasta: 
@palmini_official heart of palm pasta
vegan mozzarella shreds
vegan breadcrumbs
Instructions:
Soak cashews in warm water overnight or for about 4 hours. Then, blend all the sauce ingredients together. Cook the pasta according to the package and then add in the sauce. Add to an oven-safe baking dish and top with mozzarella and bread crumbs. Broil for about 5-8 minutes or until the cheese is melted!
Find What Makes You Feel Your Best
Carly has learned not to compare what she eats to other people. Everyone has their own idea of what healthy is. Find what makes you feel your best and don't worry about what other people are doing!
Photo credit: Brand New Vegan
This is a new take on the sloppy joe from Brand New Vegan and I absolutely love it! You can find the full recipe on Chuck's website.
The Filling
3/4 cup Red Bell Pepper (minced)
3/4 cup Green Bell Pepper (minced)
1 small Russet Potato (diced)
1 cup Dried Lentils
2 cups Low Sodium Vegetable Broth
The Sauce
1 can Tomato Paste (6oz)
1/2 cup Water
1/2 cup Maple syrup
1/2 cup White Vinegar
1 tsp Onion Powder
1 tsp Chili Powder
1/2 tsp Salt
1/2 tsp Yellow Mustard
1/2 tsp Vegan Worcestershire Sauce
1/4 tsp Garlic Powder
1/8 tsp Allspice
1/8 tsp Red Chile Pepper Flakes
1/8 tsp White Pepper
1 pinch Ground Cloves
1 bay leaf
1 Tbls Cornsartch and 1 Tbls Water for thickener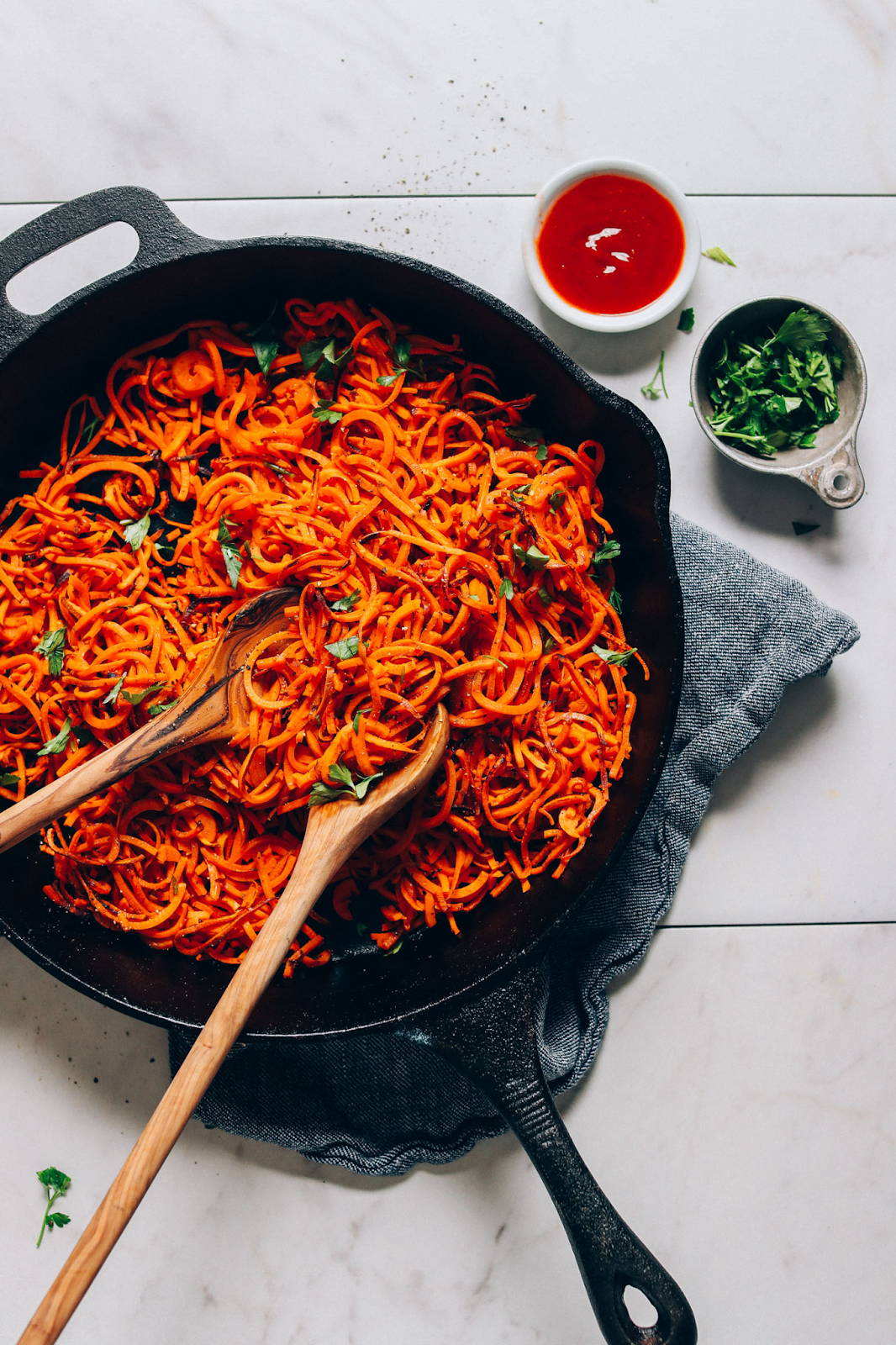 Photo Credit: Minimalist Baker
Sometimes you're looking for something simple! Fill up on these sweet potato hash browns. For the full recipe and instructions check out Minimalist's Baker's website.
What You Need:
 2 large sweet potatoes, skin on (organic if possible)
1-2 Tbsp avocado oil (or other neutral oil // if oil free, omit and use a non-stick pan)
1 pinch each salt and pepper(optional)
FOR SERVING optional
Green onion or parsley
Hot sauce or ketchup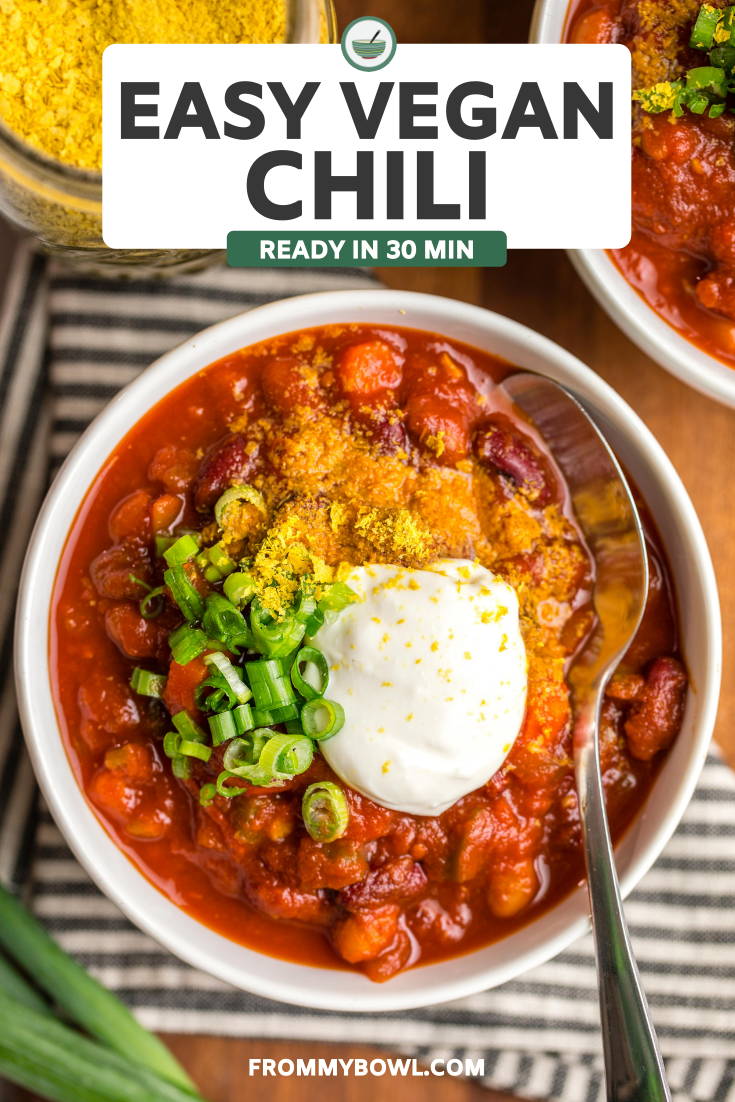 Picture Credit: From My Bowl
Nothing says comfort food quite like chili! For the full recipe and instructions check out Caitlin's website.
1 small yellow onion, diced
2 green bell peppers, diced
3 ribs celery, diced
3 cloves garlic, minced
3 small carrots, thinly sliced
4 tablespoons ancho chili powder*
1 tablespoon ground cumin
1 teaspoon dried oregano
½ teaspoon cayenne pepper (Optional)
1 teaspoon sea salt
2 15-ounce (425 g) cans red kidney beans, drained
2 15-ounce (425 g) cans pinto beans, drained
2 28-ounce (793 g) cans crushed tomatoes
1 cup (235 ml) low-sodium vegetable broth (or water)
Optional Toppings: green onions, nutritional yeast, vegan sour cream, etc.
We are loving these healthy comfort food recipes! What are some of your go-to healthy comfort foods for winter?