How to Start Your Yoga Journey: A Comprehensive Guide to Yoga for Beginners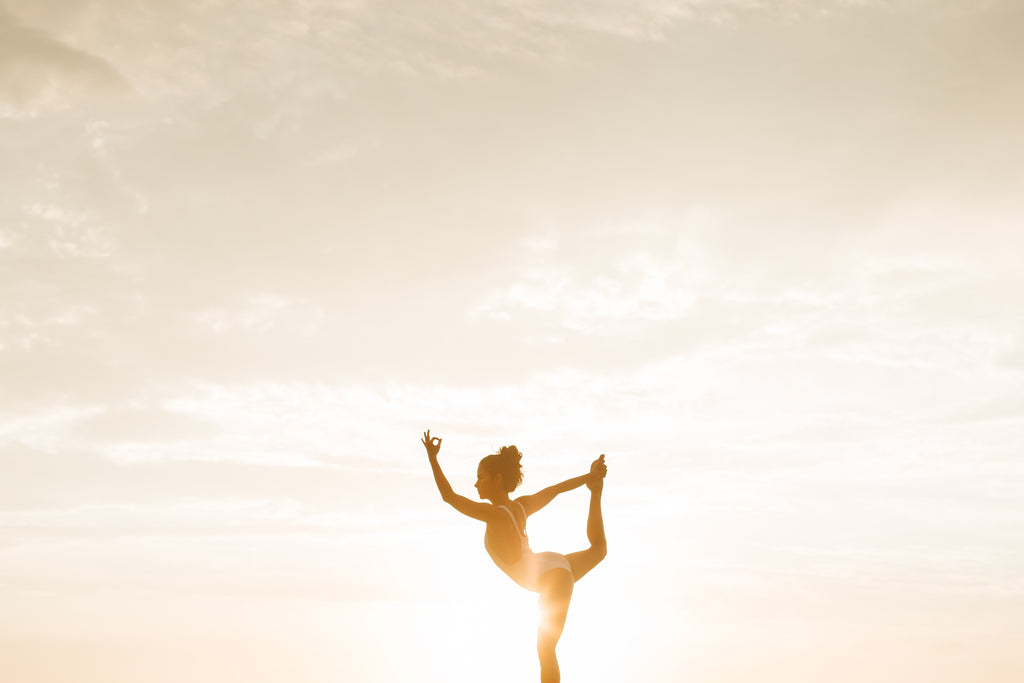 Whether you are an avid outdoorsman/ woman and an athlete, or you are just trying to incorporate healthy habits into your everyday life, yoga provides countless health benefits that will improve your quality of life. At Farm Brand, we strive to live active lives, and yoga not only improves our strength, flexibility, and athletic performance but it helps us manage stress and improves our mental health as well. Yoga has something to offer everyone, whether you are a couch potato, a professional athlete, or something in between. If you're considering adding yoga to your exercise routine but don't know where to begin, Farm Brand is here to help with a few yoga for beginner's tips. Continue below to read How to Start Your Yoga Journey from Home: A Comprehensive Guide to Yoga for Beginners.
Leave your ego at the door
Whether you're practicing yoga from home or visiting your first yoga studio, you would be wise to leave your ego at the door. Regardless of your athletic background, everyone is a beginner when they first try yoga, professional athletes and weekend warriors alike. There's no shame in taking a yoga for beginner's class. When you step onto the yoga mat for the first time, remember to be patient and give yourself the necessary time to be comfortable in each pose. It's not that yoga exceptionally challenging, it is actually quite scalable. There are plenty of poses and flows that are well suited for beginners. To become technically proficient and master the majority of poses, however, takes years of dedication and practice.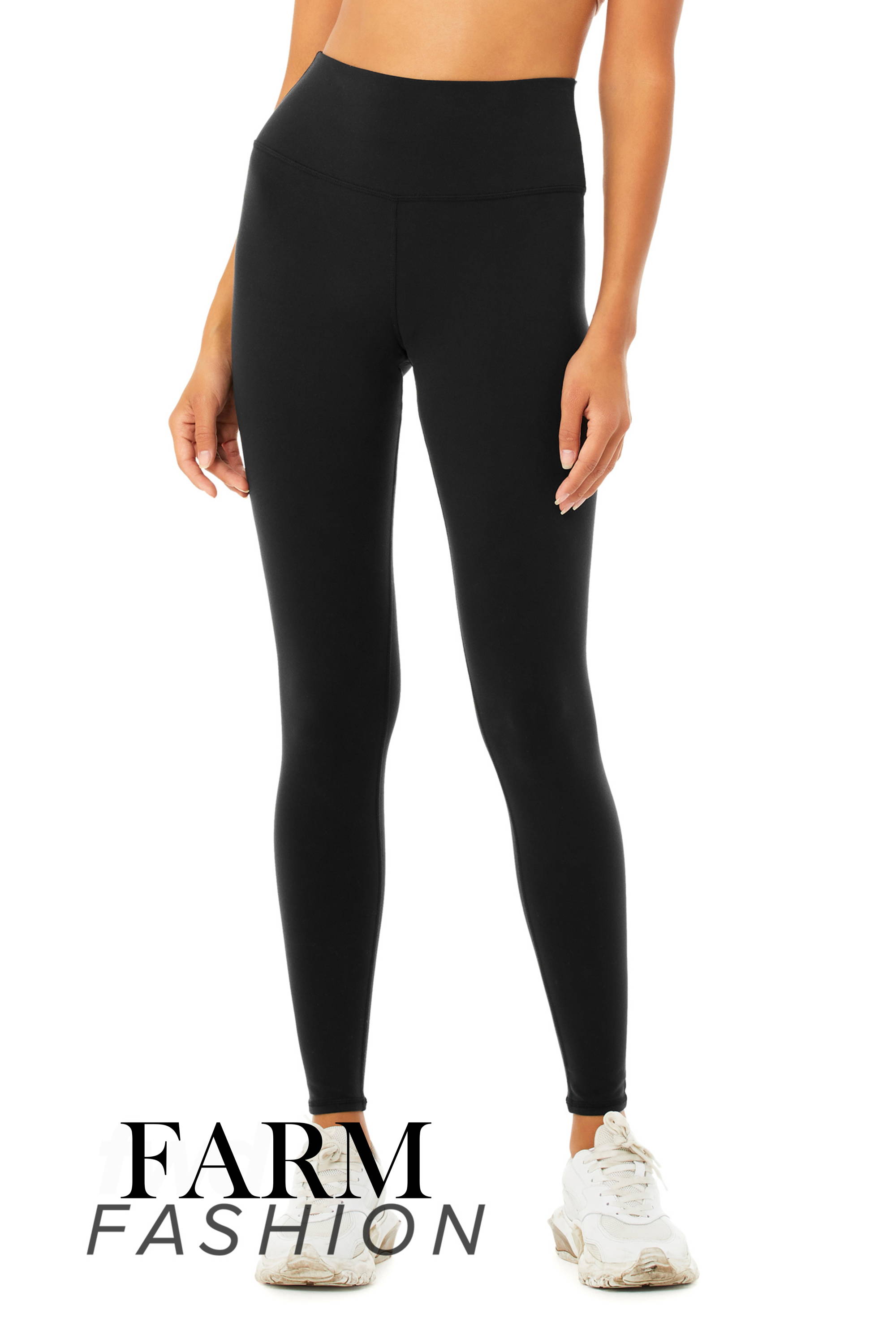 ---
If it's your first-time practicing yoga, you'll need a few things. To start, dress in comfortable clothing that will allow you to bend and stretch at will. For girls, we suggest a comfortable pair of leggings, like our Namaste High-Waist Comfort Legging, and an athletic top, like the Oasis Mélange Long Sleeve Hooded Shirt. For men, the ideal yoga clothing is loose-fitting, comfortable, and allows you to move. Try our Weightless Long Sleeve Hoodie and our Minimalist Fleece Shorts. While athletic clothes are ideal for yoga, comfort reigns supreme, which is why athleisure is the ultimate apparel for yoga. You will also need a yoga mat. If you're attending a yoga for beginners' class, there are likely yoga mats you can use there. If you're practicing at home and don't feel like splurging on a mat until you're more proficient, an exercise mat or a towel will do the trick.
Learn the basic terminology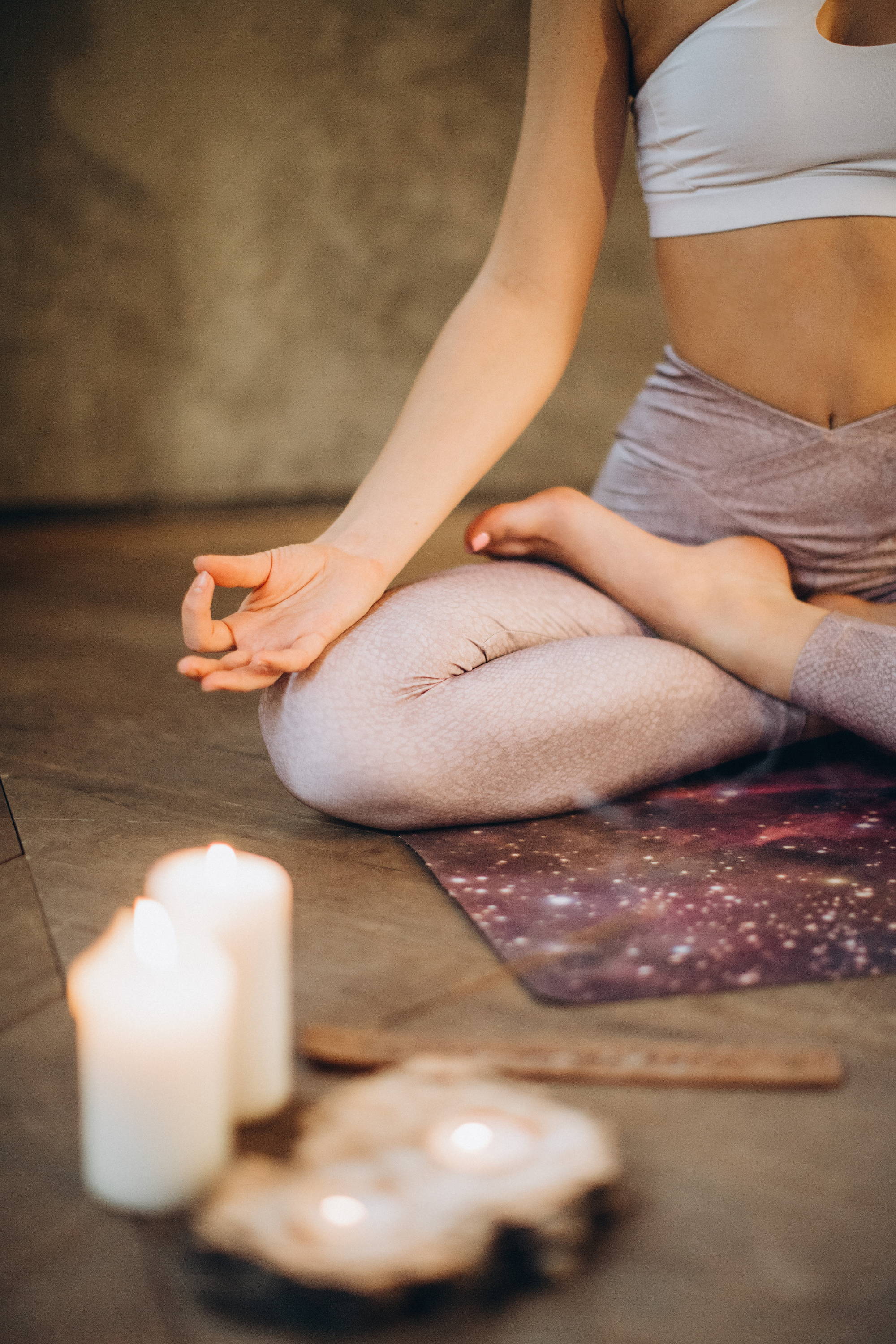 ---
When you're in your first yoga for beginners class, it may seem like everyone else is speaking a different language, and well, they are. Regardless of whether you're in a yoga for beginners class or advanced yoga class, you will hear poses referred to by both their English and their original names. Yoga is Indian in origin and even predates the modern language of Hindi. The proper names for the yoga poses we all perform daily are in Sanskrit, the classical language spoken throughout South Asia during the late Bronze Age. While you don't need to know the technical name for each pose, it may be helpful to understand some of the general terminologies.
Asana refers to the physical practice and poses in yoga. Each pose is an Asana. It's common to hear both a general style of yoga referred to as Asana and to hear individual poses labeled as Asana. The literal translation of the word Asana comes out to "seat." If you take a look at the Sanskrit name of a pose, you'll notice many of them end in "asana."
Vinyasa is a style of yoga where practitioners string together a series of poses into a consecutive flow. In Vinyasa, there is a focus on aligning your breathing with your movement into each new pose. Vinyasa is a sharp contrast to Hatha, which focuses on holding single poses for longer periods.
Pranayama refers to breathing or breathing techniques. The farther along you find yourself on your yoga journey, the more you will discover the importance of breath work. Many would argue that Pranayama holds equal importance to Asana.
Ujjayi is a form of Pranayama where you inhale and exhale exclusively through your nose.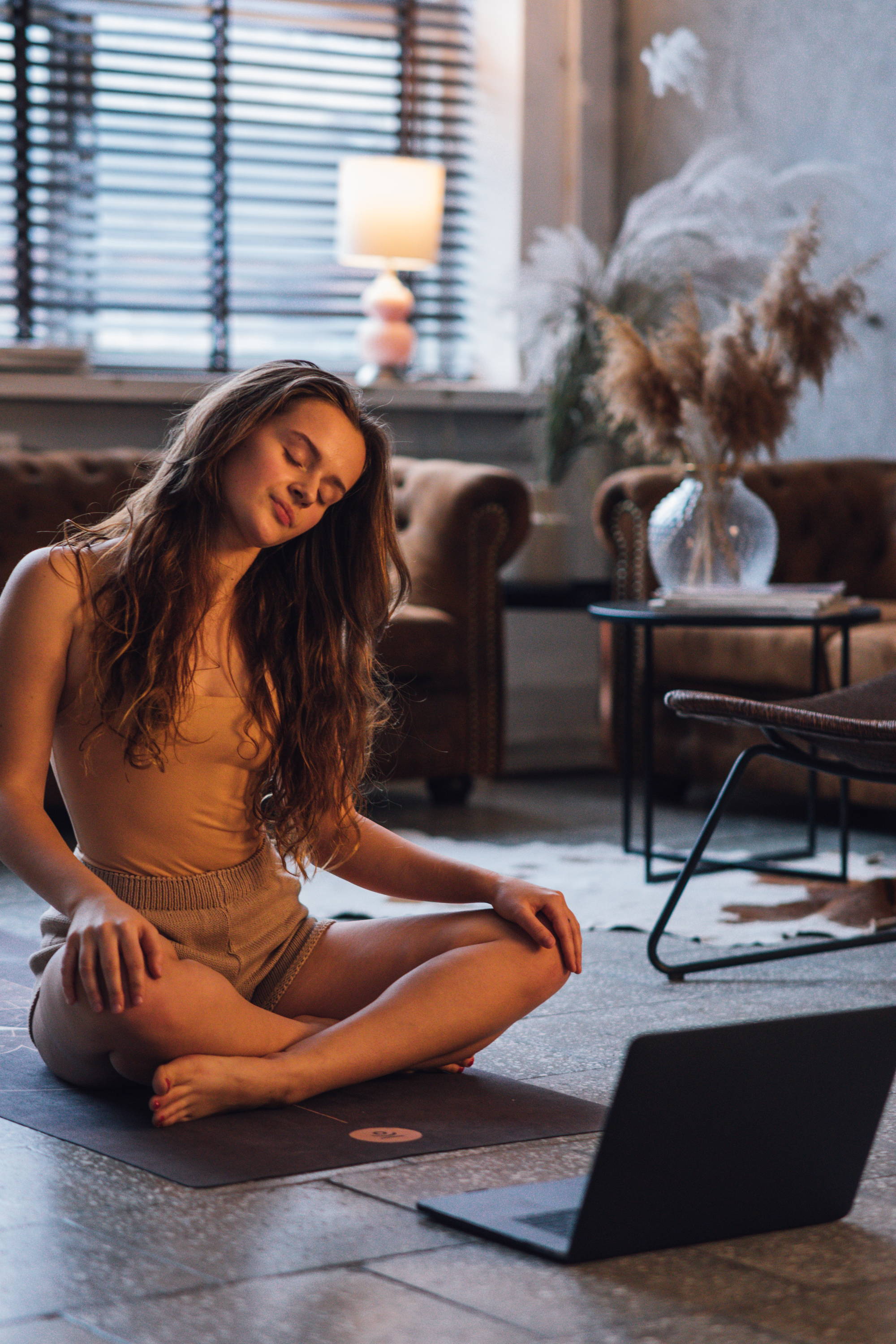 ---
One of the many great things about practicing yoga is that it can be done practically anywhere. So, whether you're venturing out to a yoga studio or practicing in your living room, here are a few beginner yoga poses to master that work great in a successive flow.
Plank pose may be simple, but it's a phenomenal strength builder that will target your shoulders and core. To perform, bend at the waist and place your hands shoulder-width apart on the mat. Then walk your feet back to their fullest reach keep them shoulder-width apart. Your arms should be extended, with your shoulders directly above your hands that are shoulder-width apart on the mat. Your legs are extended with the toes planted firmly on the mat as if you were about to do a pushup.
Downward Facing Dog is the ideal pose to relax the back and spinal column, while also stretching the hamstrings. Downward Facing Dog is usually done in succession with Plank and Upward-Facing Dog.
To perform, start in Plank Pose with your toes tucked under your feet. Rise into Downward Facing Dog with your tailbone elevated towards the ceiling, your back flat and slanted downwards, and the knees slightly bent. Slowly straighten and stretch your legs as you bring the heels towards the ground. Rotate your biceps outward with your gaze towards your feet. Stay for five breaths.
To perform Upward Facing Dog, start in Plank Pose. Uncurl your feet so that the tops of your feet are pressed against the floor. With your hands placed firmly on the floor underneath your chest, begin to arch your back and slowly and lift your chest off the ground. Maintaining an upward gaze, elongate your core.
Now that you have started your yoga journey, be on the lookout for more Farm Brand yoga content, where you'll learn The Best Yoga Poses to Start Your Day, A Comprehensive Guide to Hot Yoga, and more!