Farm Brand's Guide to 2021's Must-Visit Central America Surf Resorts and Hotels
By Morgan Bernard
Use code "SUMMERTRAVEL" for 25% off all orders and enter to win a duffle of your choice!
---
If you're an avid surfer or if you'd like to be, there's nothing better than a good old-fashioned surf trip. Surfers have been setting out in search of perfect waves for decades. The pioneers of surf travel explored uncharted coastlines, navigated with nautical charts, and relied heavily on lady luck. Today, surf travel has never been easier. Open your phone, and you have access to swell forecasting around the globe, and in a few clicks, you can purchase a ticket, book your hotel, and set off to adventure. The modern surf trip may not require nautical charts, malaria pills, or meteorology knowledge, but they are still about chasing perfect waves. There are surf camps and surf resorts, then there are surf experiences that, from start to finish, encapsulate everything you could ever want from surf travel. If you're thinking of taking advantage of the remainder of the swell season in the southern hemisphere, consider visiting one of the following properties for unparalleled waves and adventures.
---
Thunderbomb Surf Camp (Northern Nicaragua)
---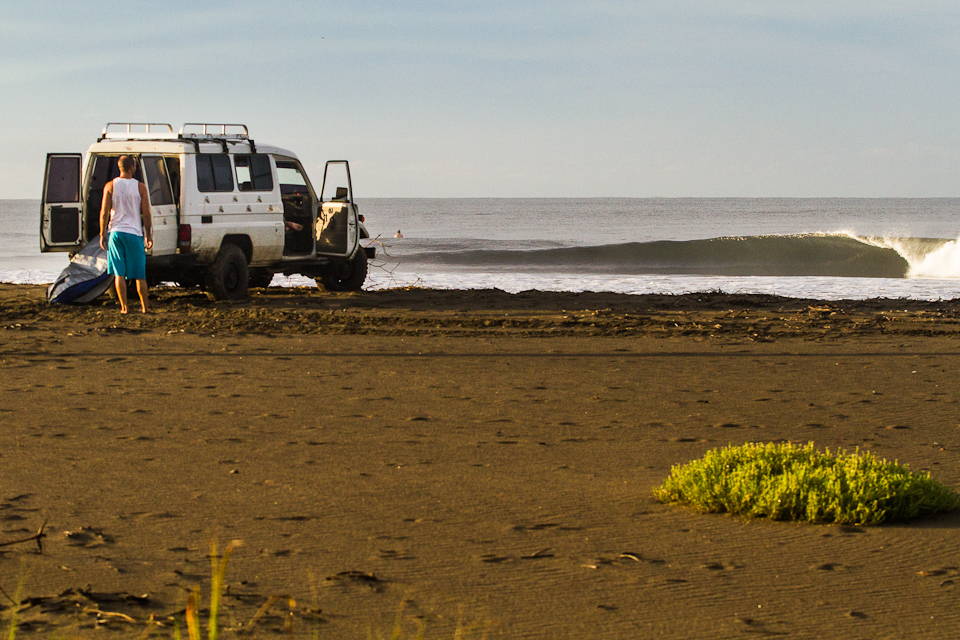 Located along the untouched Pacific coastline of Northern Nicaragua, Thunderbomb surf camp is the only on the sand surf resort in the area. This surf resort houses its guests in a modern 5-bedroom beach house that is smack dab in the middle of a local fishing village. With all local neighbors and a 100% Nicaraguan staff, staying at Thunderbomb will give you an authentic surf trip experience, the likes of which are becoming increasingly rare. Thunderbomb is located on an isolated beach break where the only surfers around are guests in the house. They also frequent the famed Boom, a thunderous, barreling beach break that's made the area world-famous. In addition to the Boom, guests can surf cruisy longboard waves, world-class offshore point breaks, and a variety of other breaks, all while traveling by 4x4 or boat. Thunderbomb is an all-inclusive surf resort that prioritizes the guest experience. So, you can expect decadent meals, post-surf beach beers, uncrowded waves, and unique travel experiences.
---
Las Flores Resort (El Salvador)
---
Las Flores Surf Resort is located in El Salvador's "Wild East" region and provides surfers with access to its flawless namesake point break, Las Flores. El Salvador is known to the surf world as the land of right-hand point breaks, and Las Flores and the "Wild East" are no exception. Mere steps away from the resort, the wave at Las Flores peels flawlessly for 300 yards until it hits the black sand beach. Unlike the other surfing areas in El Salvador, the "Wild East" is farther removed from the capital and borders in El Salvador's last swath of true wilderness. Guests to Las Flores Surf Resort will find the luxury they expect from high-end resorts with a relaxed surf vibe. Surf Las Flores to your fill or explore neighboring waves by boat.
---
Safari Surf School (Costa Rica)

---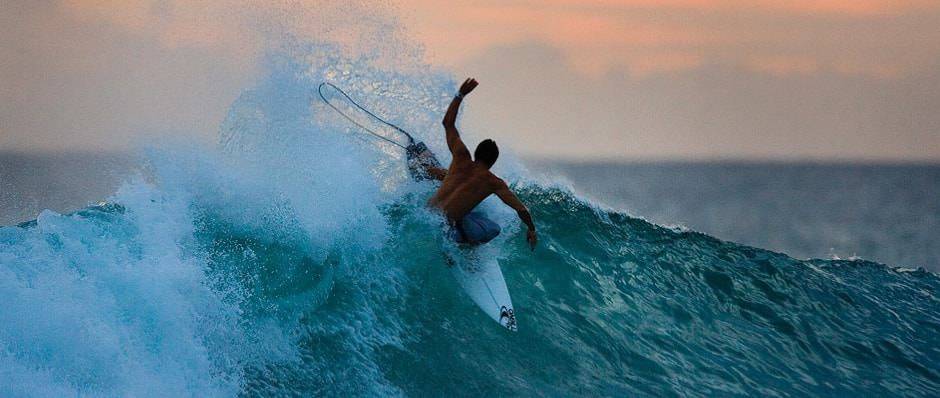 Safari Surf School, located in Nosara, Costa Rica, was one of the original surf businesses to grace the shores of Nosara. Nosara, Safari Surf School, and their hotel, Olas Verdes, are all about sustainability. The area is a known wellness hub and surf designation where you can surf till exhaustion and recover with a sunset yoga class. For those new to surfing, Safari Surf School boasts the best instructors in the business. Additionally, their home break, Playa Guiones is an ideal wave for progression. Playa Guiones is a shifty beach break that stretches 4 miles long, so it's easy to find a peak to yourself. The wave can hold serious size, but never gets too steep, so it's perfect for intermediate surfers.
---
Beach Break Surf Camp (Panama)

---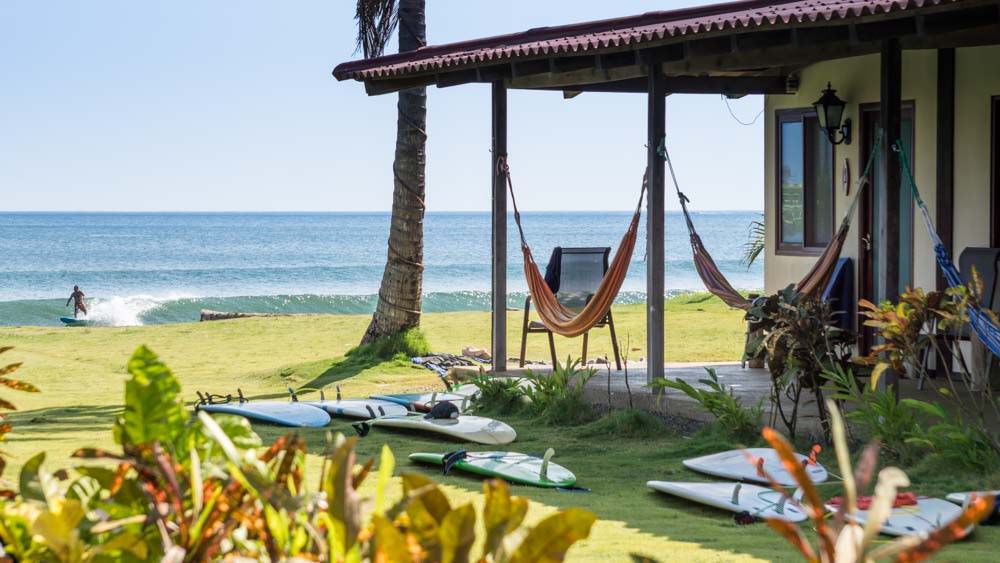 Beach Break Surf Camp is a no-frills surf resort located in Western Panama in Playa Venao. Playa Venao ha a wave for every level of surfer. While the crescent-shaped cove is completely south facing and picks up an enormous amount of swell, the sides of the cove consistently break with small, beginner-friendly waves. If you're a beginner or intermediate surfer, there's not a better wave for progression on the planet. Additionally, the Beach Break surf team offers a variety of out of the water activities, including Jiu-Jitsu and Muay Thai classes via Playa Venao BJJ. If you're looking to get off the beaten path in Central America, check out Playa Venao. The area has transformed from a backpacker's hub to a traveler's paradise surrounded by Panamanian wilderness.
---
Malibu Popoyo (Southern Nicaragua)
---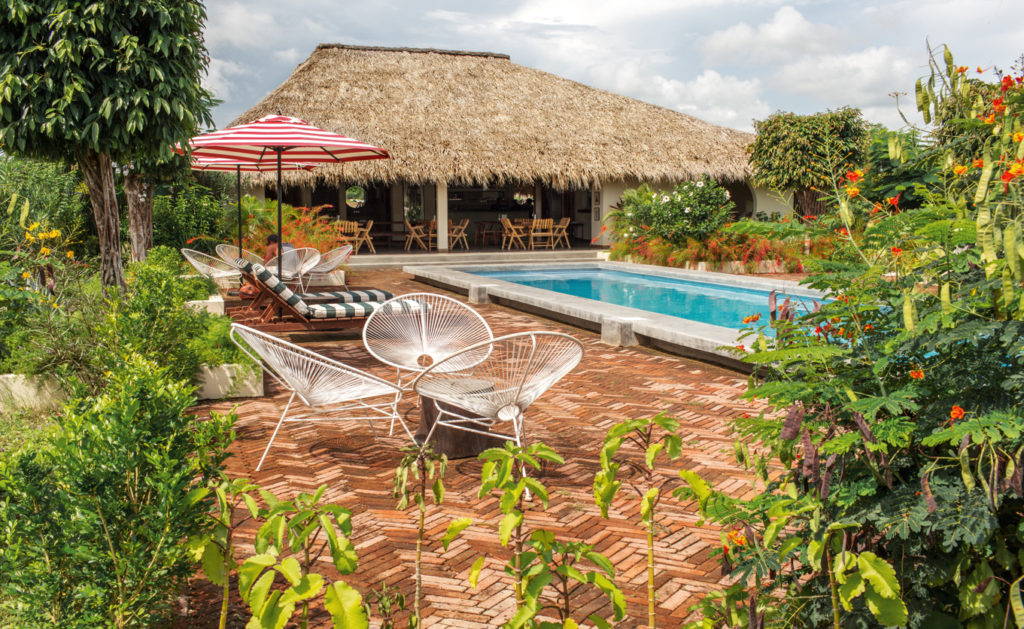 Located in Southern Nicaragua, Malibu Popoyo is an oasis of luxury set amongst some of the region's best waves. This surf resort's rooms are all individual cabanas, giving guests privacy and space to unwind after a day in the surf and the sun. At Malibu Popoyo, the days and nights are what you make them. Surf your fill or relax by the pool. Enjoy daily yoga classes, massages, and boat trips to nearby waves. The resort restaurant serves healthy farm-to-table meals, and hosts themed night events for guests and the local community of ex-pats and travelers.
Going on a surf trip has never been easier. It's the perfect time of year to score south swells south of the border. So, reach out to one of our favorite surf resorts and start planning your trip today. For more surf and travel content, stay tuned to the Farm Brand blog.
Farm Brand readers, get 25% off your order with the code "SUMMERTRAVEL." When you use this code, you'll automatically be entered to win a Farm Brand duffle bag of your choice.
---
Pick from our New Arrivals                                       Or our Best Seller