From Misfits to Mainstream, Tie-Dye's History in Fashion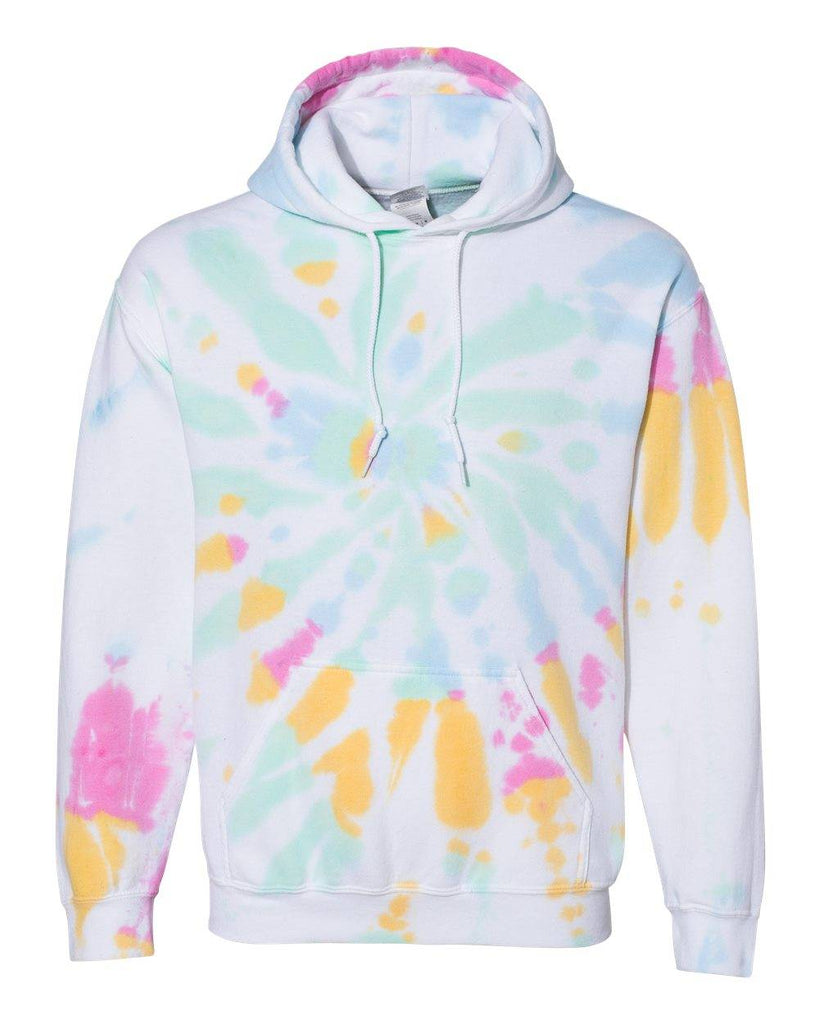 By Morgan Bernard
At Farm Brand, we're no strangers to tie-dye. Our tie-dye hoodie is one of our most popular items, and we are constantly adding more tie-dye items to the site, like the Ohana Tie Dye Fleece Short, the Icon Lightweight Crop Hoodie, and the Vibe Tie Dye Knit Beanie. Ever since Jason Sudeikis wore an eerily familiar tie-dye hoodie during his virtual Golden Globe's acceptance speech, tie-dye has become all the rage in Hollywood and beyond. For true tie-dye fans, however, tie-dye is more than just a trend– it's a cultural statement that embodies a generation of free spirits. To learn about Tie Die's path from a favorite among hippies to one of today's top trends, continue reading below for From Misfits to Mainstream, Tie-Dye's History in Fashion.
---
Tie Dye's Ancient History
---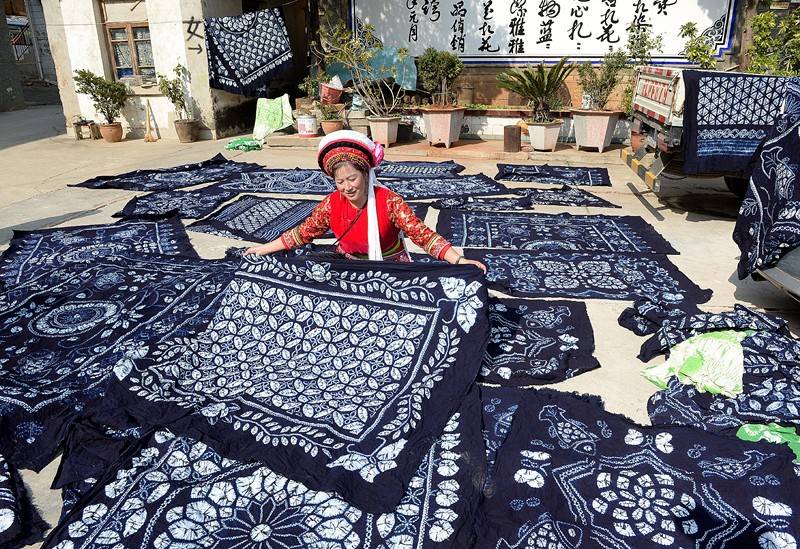 Image Credit: The Skull & the Sword
Tie-Dye has been around far longer than most would assume. What is often thought of as a funky dying technique that was born out of the free love movement in the sixties is actually thousands of years old. Tie-Dye has been prevalent in cultures across Asia as early as the sixth century. During the Tang Dynasty in China (618-907 C.E.) and the Nara Period in Japan (710-794 C.E.), people used natural dies made from berries, leaves, roots, and flowers to artfully color their clothing and fabric. In 6th century India, the practice of tie-dying known as Bandhani was born. Bandhani most nearly resembles the modern practice of Tie Dying. Bandhani involves using thread to knots off sections of fabric in intricate patterns and then dipping the fabric into dye.
---
Making the Best of Hard Times
---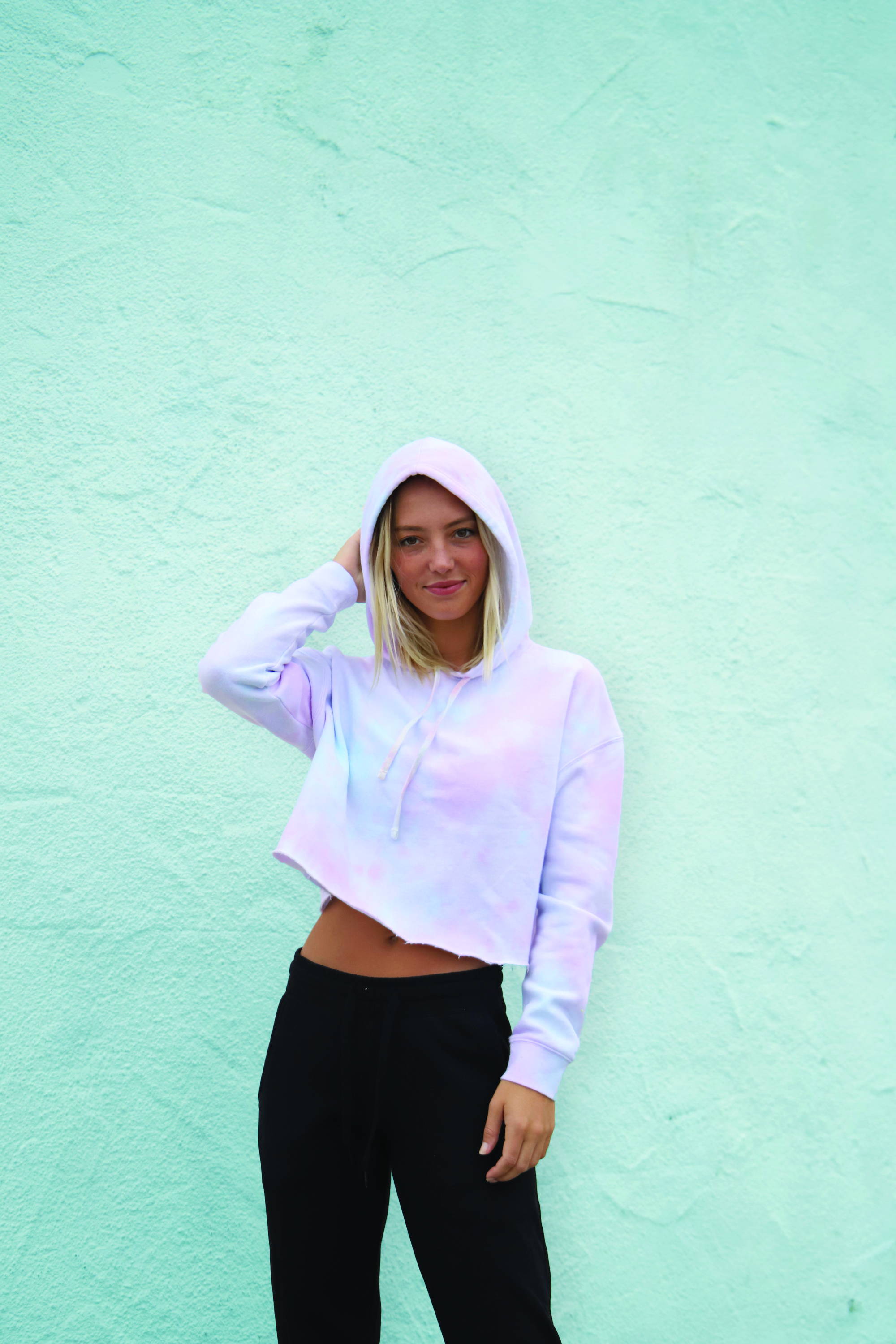 Tie-dying as we know it today was first popularized in the United States in the 1930s during the height of the great depression. The concept of tie-dye was first introduced to the US in the 1920s but became almost essential in the 1930s, as a way for families to decorate their homes without spending money. During the Great Depression, pamphlets were handed out that demonstrated how to decorate and make clothing using tie-dye. These pamphlets gave instructions on how to use old cotton flour, coffee, and sugar sacks to create cost-effective clothing and décor.
---
Hippies, Free Love, and Tie-Dye
---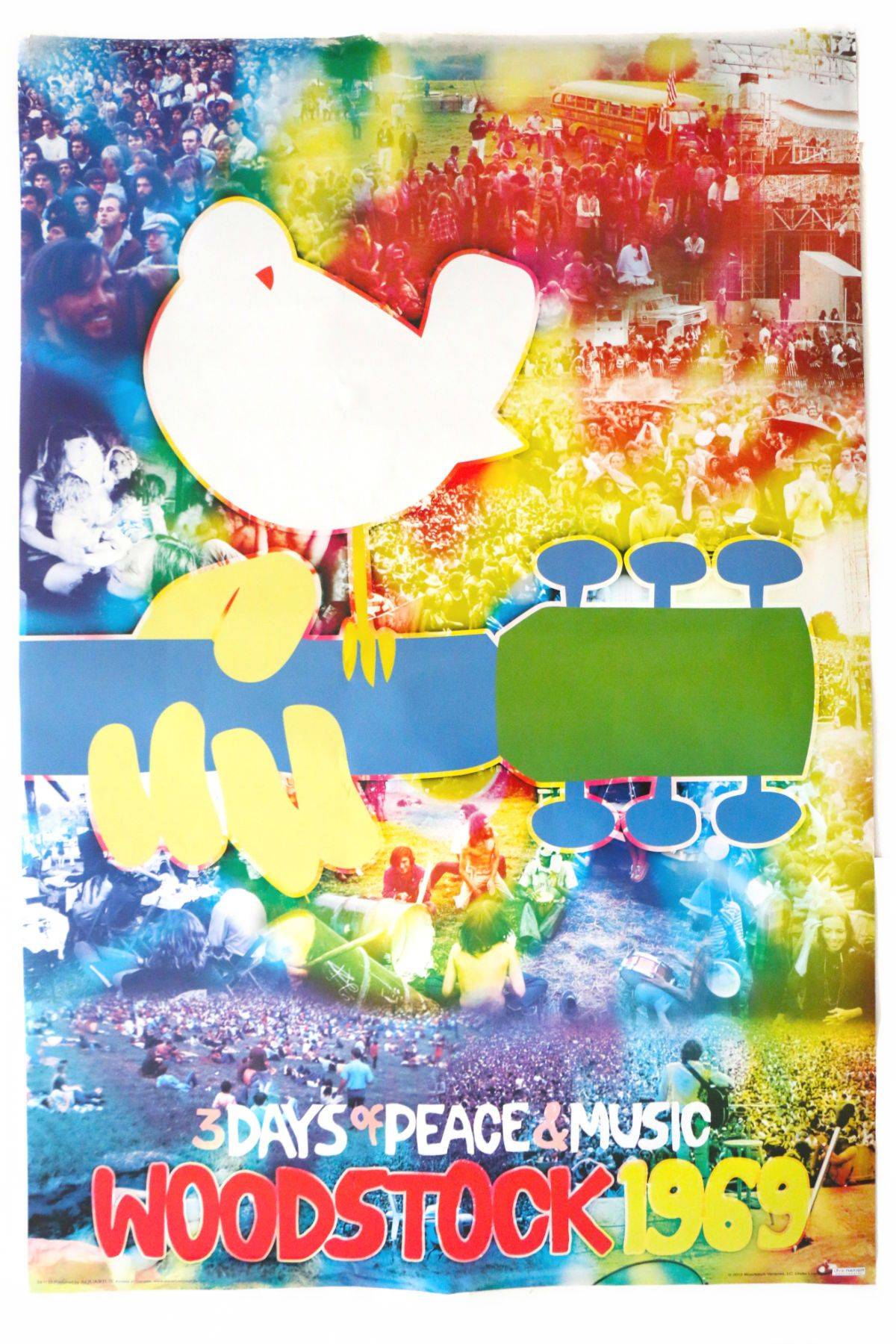 Image Credit: Hippies Hope Shop Pintrest
The 1960s are the period that most people associate with tie-dye clothing and the practice of tie-dying, and rightfully so. The sixties were characterized by free-thinking and reimagined values. After the excess materialistic nature of the 1950s, many chose to forego a material existence during the sixties. Tie-dye fit perfectly with this new ethos, as it was (and still is) an inexpensive way to create fashionable clothing. Additionally, tie-dye was a way to express individuality and creativity. Tie-dye clothing and banners became staples of pop culture, and they were proudly displayed at Woodstock, the iconic music festival that came to define a generation of free thinkers and free love.
---
The 1980s, 90s, and Beyond
---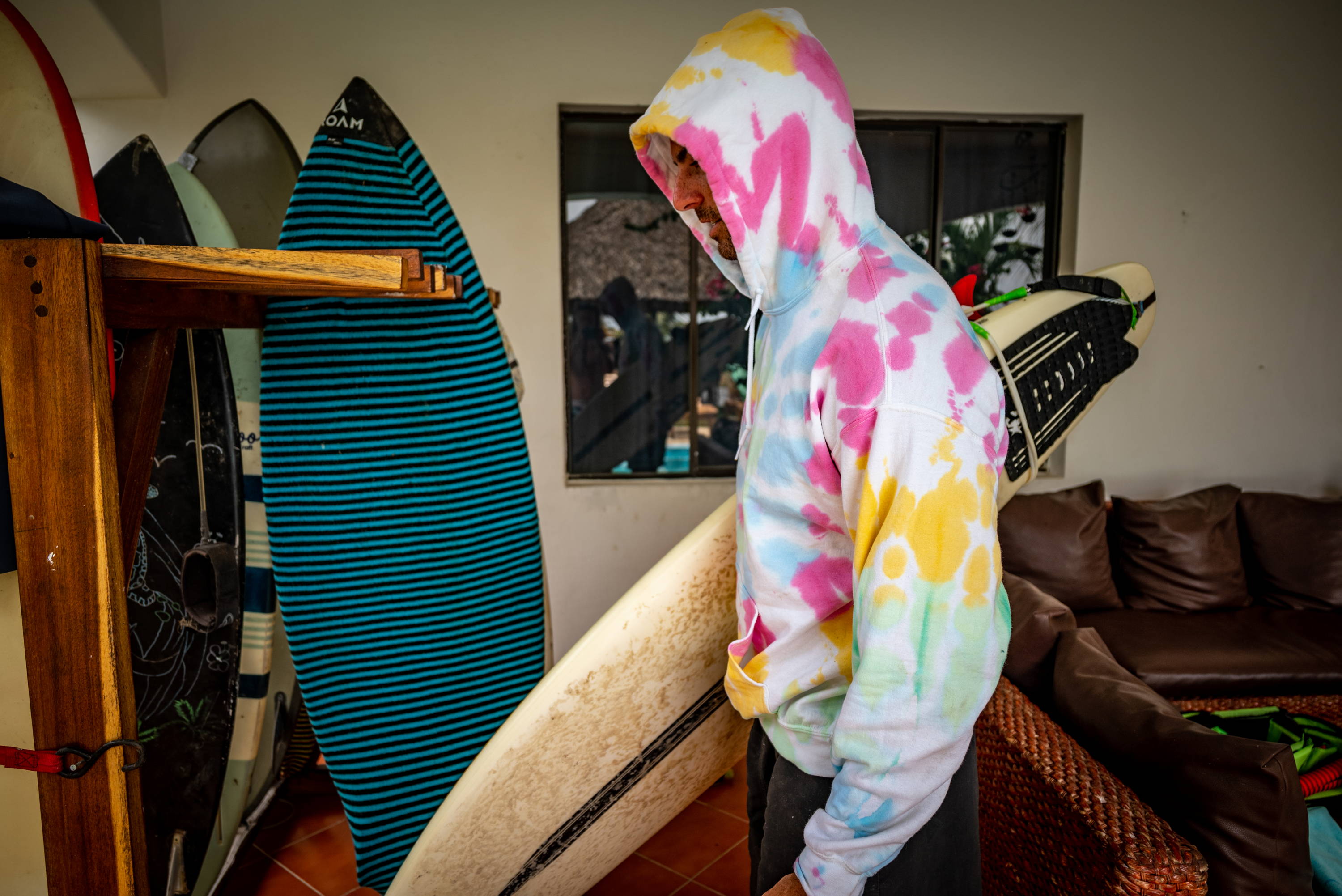 Tie dye's vast popularity in the 1960s paved the way for its long-term stay in mainstream fashion. Tie-dye clothing continued to be in vogue through the 1970s and into the 1980s. In the eighties, new printing techniques and dyes were employed to create new patterns, washes, and designs that didn't fade like those used in the sixties. Today, the world's top designers continue to utilize tie-dye patterns across all mediums. Tie-dye dresses and garments frequently grace the runway at the world's top fashion shows. So far, in 2021, tie-dye is experiencing a resurgence like never before. Celebrities all over the world have been spotted rocking the latest fashion trends in variations of tie-dye.
---
Our Favorite Tie Dye Item: the Tie Dye Fleece Hoodie
---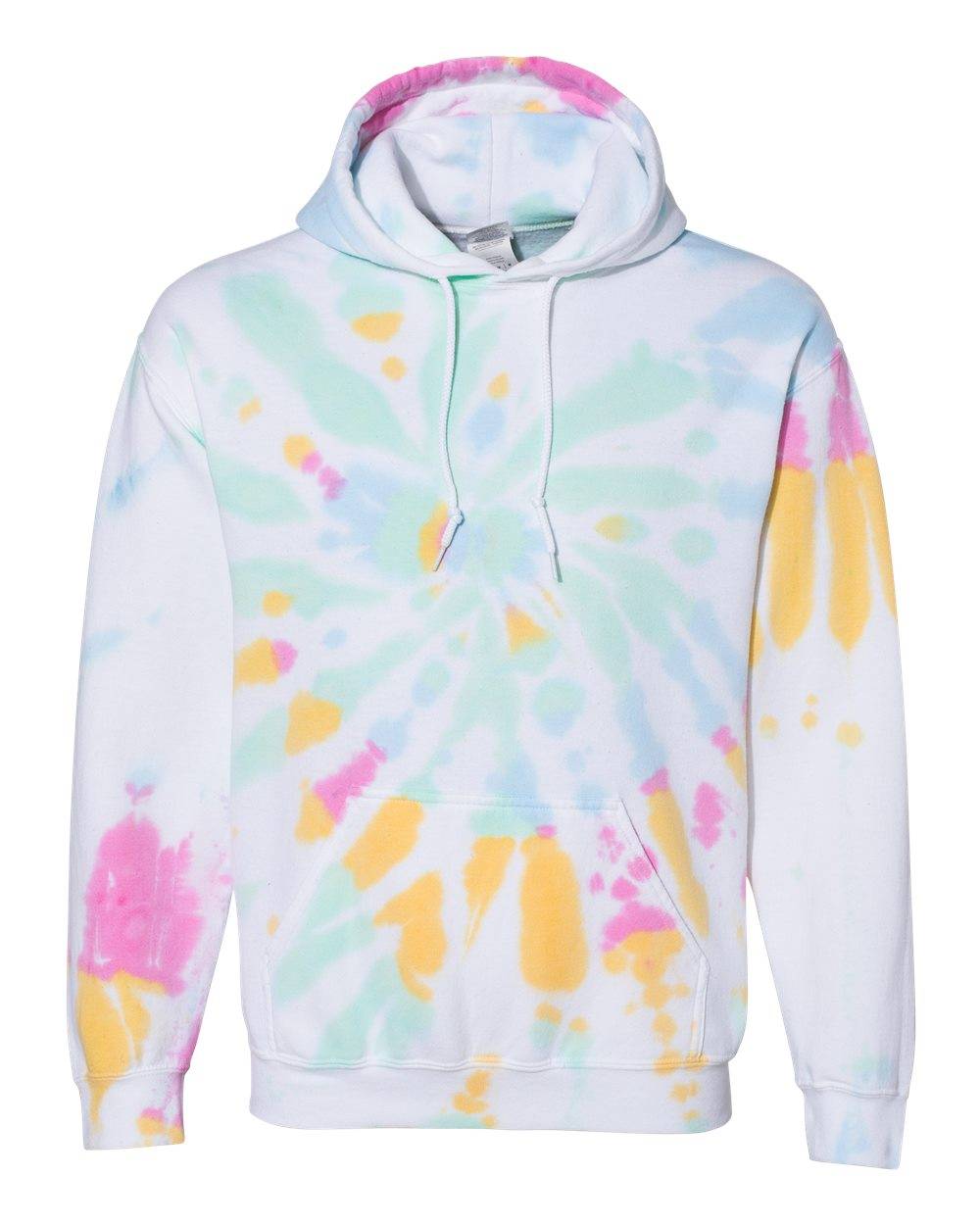 To shop our tie-dye collection, for stylish items like our Tie Dye Fleece Hoodie, and keep up to date with all things fashion and Farm Brand, click here. Stay tuned to the Farm Brand blog for my exciting stories on the latest trends in fashion.