One Piece, Three Ways - The Sweatshirt Dress
Do you know the comfort food you expect to eat when you go home to your mom's house? I've found there are also comfort clothes. The kind that makes you feel taken care of the same way those cheesy potatoes do.
Enter… the sweatshirt dress.
A sweatshirt dress gives you that oversized hoodie look with a chic shape. You wrap yourself in comfort with a style that supports you outside of the comfort of your own home as well.
The Roo Onesie Midweight Hoodie Dress comes in four different colors and sizes up to 2XL. There are a few different things you can do with this new versatile piece from Farm Brand, so let's get into it! To the cheesy potatoes!
Sweatshirt Dress with Leggings
The hooded sweatshirt dress might be the comfort that you didn't know you needed… but pair it with the classic queen of comfort clothes, leggings. Now you have the two greatest comfort clothes with a slight twist that allows you to wear this style all over town. You have more coverage with the long hoodie dress, making this outfit even more versatile.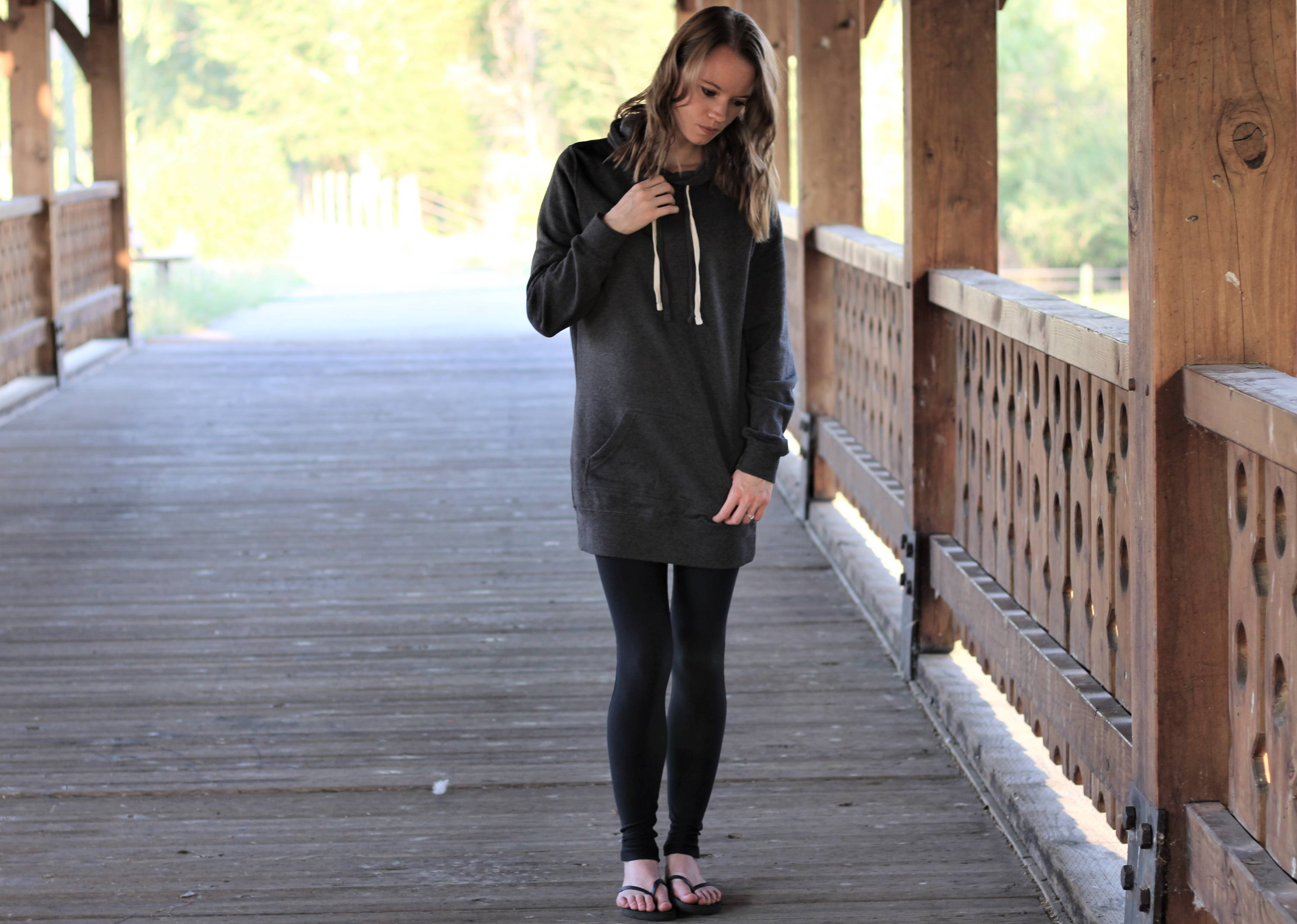 Sweatshirt Dress Standing on Its Own
This style is especially perfect for this time of year as summer is winding down and fall is on the way. Wearing the sweatshirt dress on its own is a great transition piece for the change in seasons. This is where you might want an oversized hoodie dress. I sized up one to wear a medium, but for a true oversized hoodie dress look I would go up two sizes.
You can give this a sporty look with tennis shoes or try it out with some booties.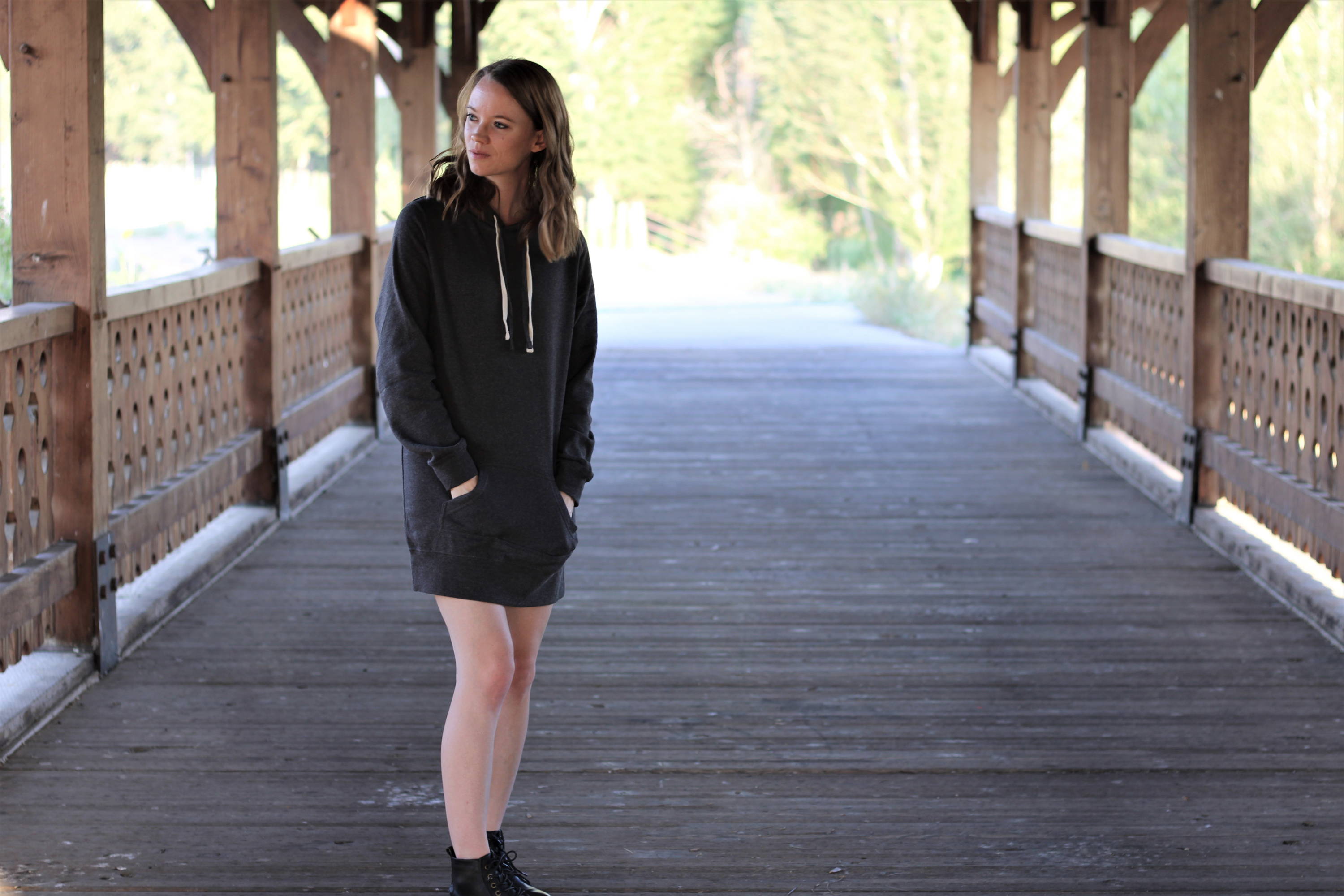 Sweatshirt Dress with Jeans
All four of our colors would look great with blue jeans but when you choose charcoal, nickel, or a black hoodie dress you can be a little more creative with your color choice. Here I put charcoal with some pink jeans and I am loving the look. Now your sweatshirt dress with pockets has you covered all the way through winter. The comfort you are going to need in the cold months.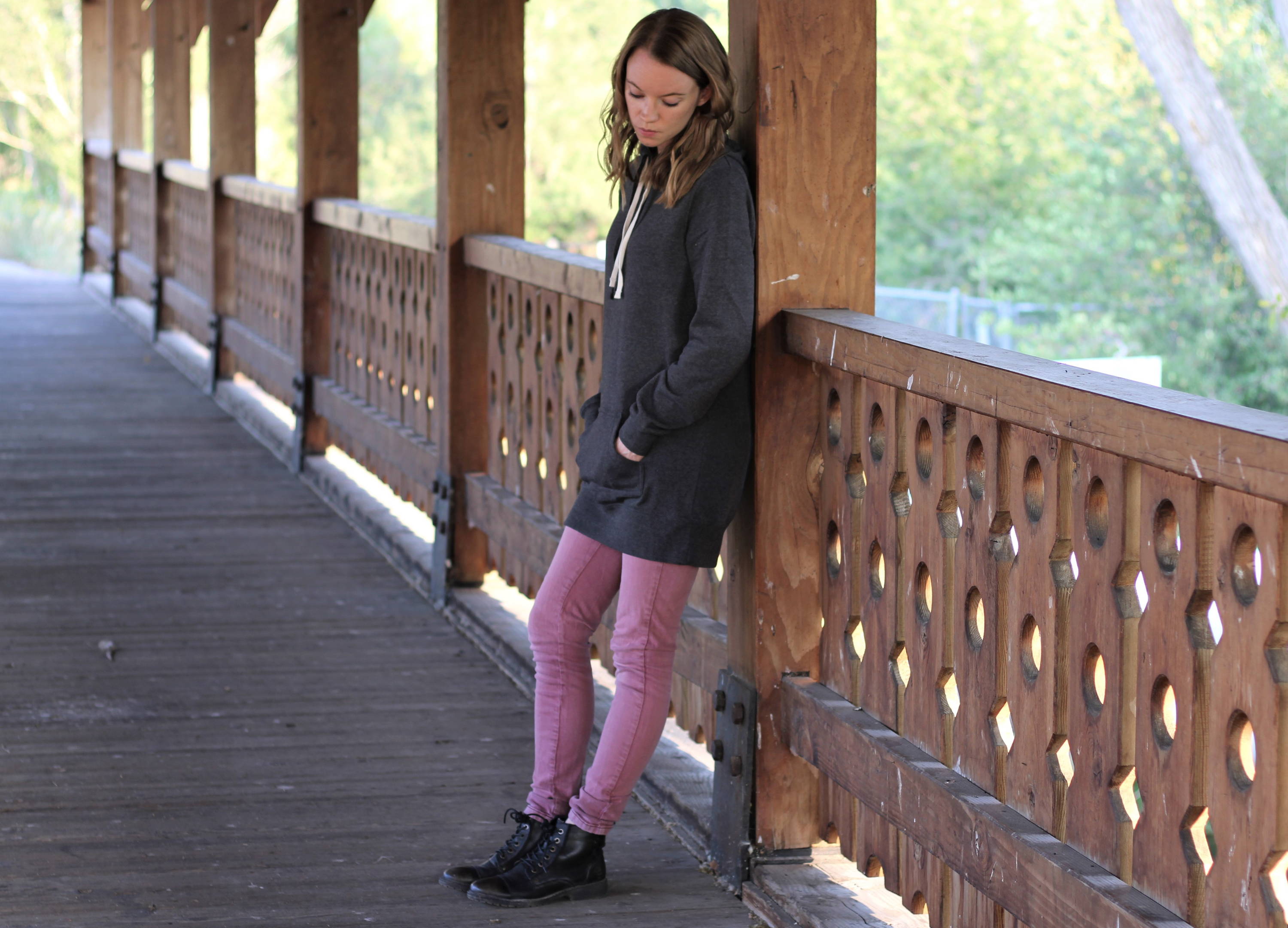 Layering with the Sweatshirt Dress
I know I said three but I had to throw in the idea to use the sweatshirt dress as the bottom layer. Jean jacket, leather jacket, white jacket - explore your closet because you just might have the perfect thing.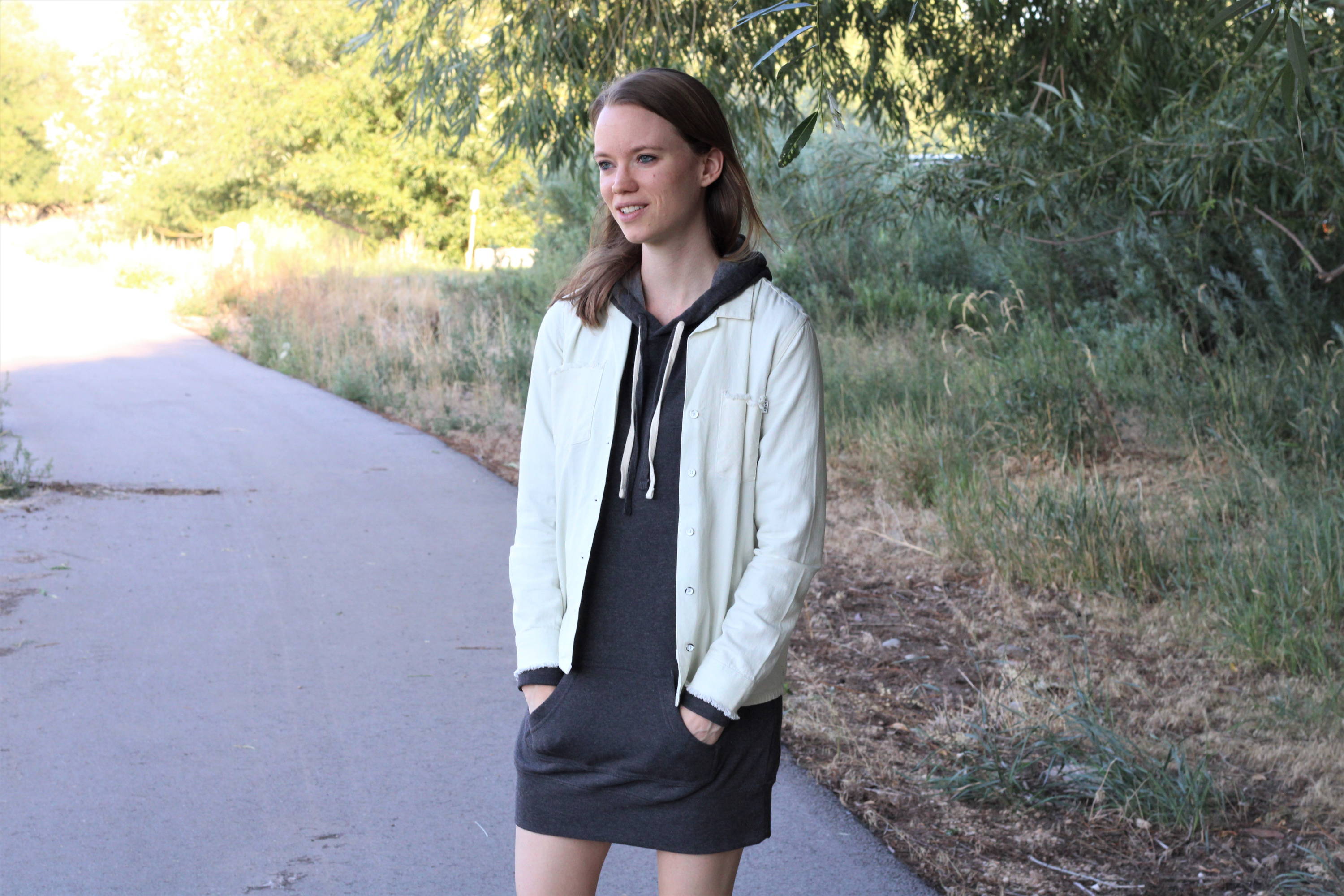 If you haven't already, check out our new hoodie dress on the website and choose your favorite color to try out! Trust me. Once you taste cheesy potatoes, there is no going back.