How to Wear a Henley, the Most Adaptable Piece of Men's Clothing Out There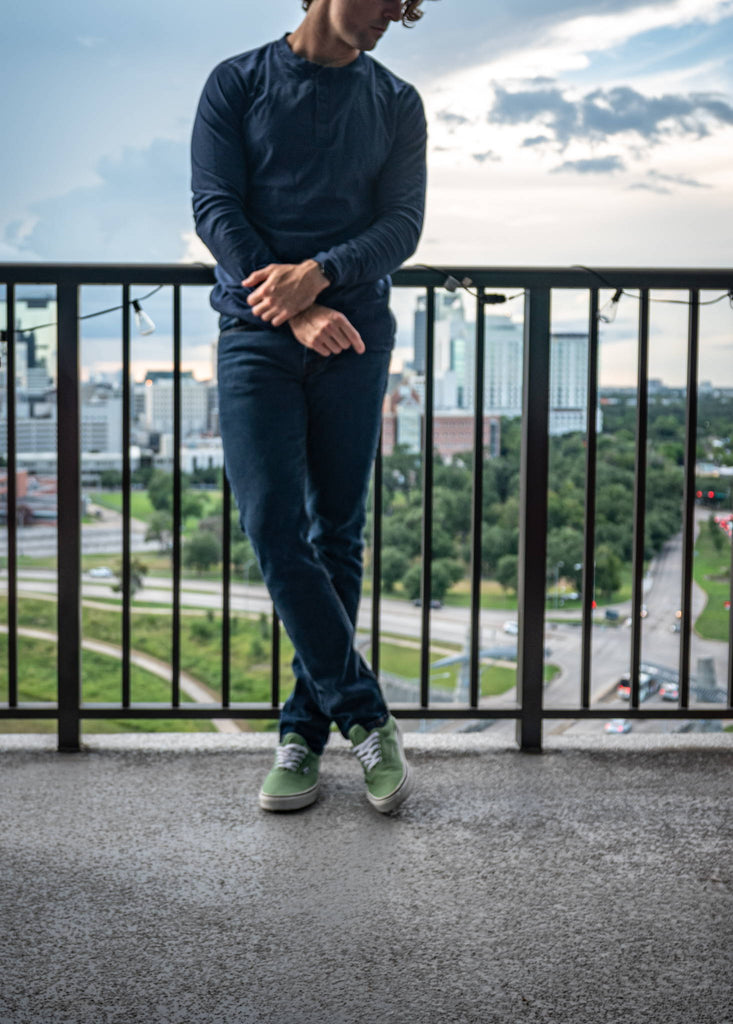 By Morgan Bernard
Wear it on a hike or dress it up with jeans, the Henley is a no-fuss men's shirt option that looks good in almost any situation. Henley's are characterized by their round neckline and button-up collar, which is known as a placket. While it may look like a polo that's missing its collar, the Henley is far more versatile than its collared counterparts. The Farm Brand Henley comes in both short sleeve and long sleeve options with multiple colors options. To get the most out of your new Farm Brand Henley, continue reading below for How to Wear a Henley, the Most Adaptable Piece of Men's Clothing Out There.
---
---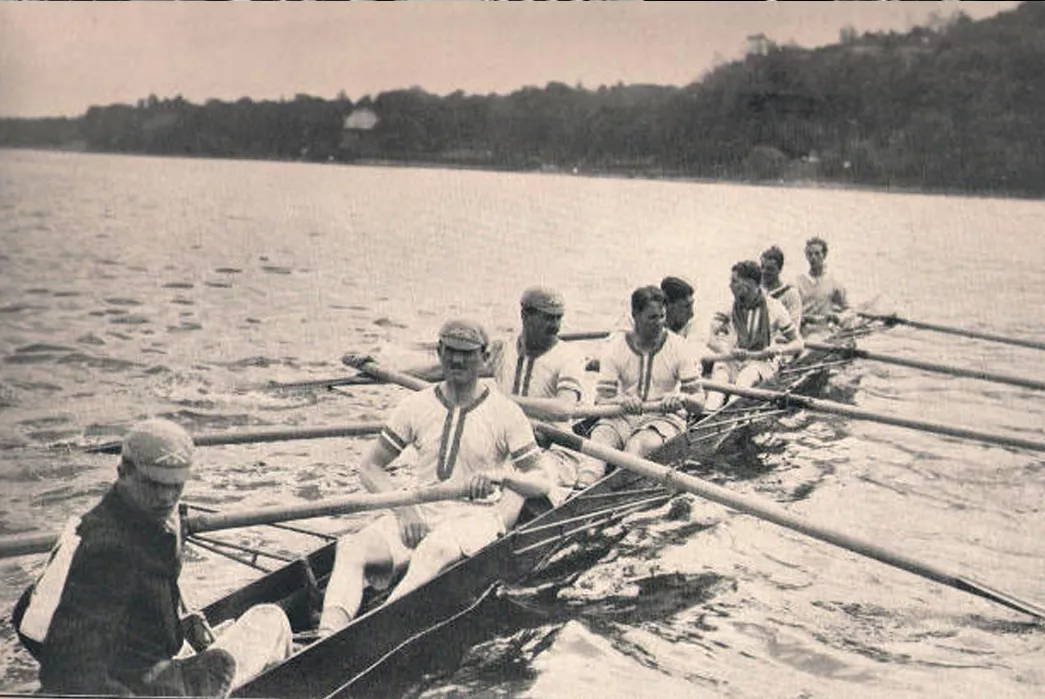 Image Credit: Heddels
The Henley first appeared in 19th century England, where it was used primarily as a men's undergarment. As one of the first collarless undergarment options, the Henley, or undervest as it was known then, became immensely popular. It was later adapted as sportswear in the town of Henley-on-Thames. Henley-on-Thames is a town known for its rowing community. So, the Henley gained favorability amongst rowers. Fast forward a hundred or so years to the 1970s. The Henley had been, until this point, exclusively an activewear garment until a buyer for Ralph Lauren saw its potential during the rise of the t-shirt. Today, the Henley is a contemporary ode to its vintage roots and is acceptable attire anywhere from date night to around the campfire.
---
Day or Night / Winter or Summer
---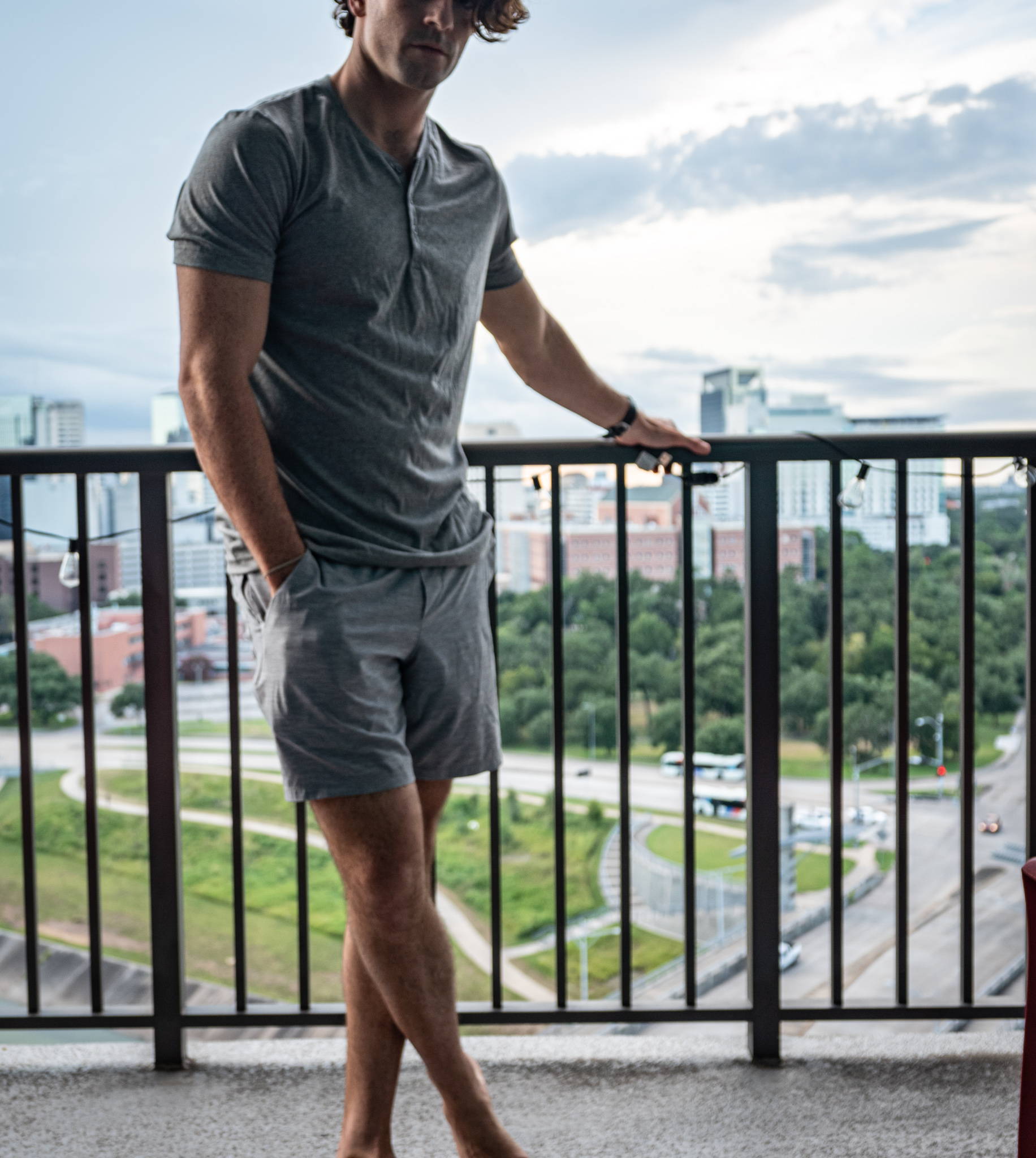 The Henley's sleek, form-fitting cut makes it a multifunction piece of clothing that can be sported in a variety of settings. Farm Brand Henleys come in both long sleeve and short sleeve options, so they're perfect for day or night, summer or winter. The piece can be easily dressed up for a night out or down for lounging around the house. It can even be worn comfortably during a gym session or out on a run, just as it was worn before the 1970s.
---
Layer Up with Your Favorite Coat
---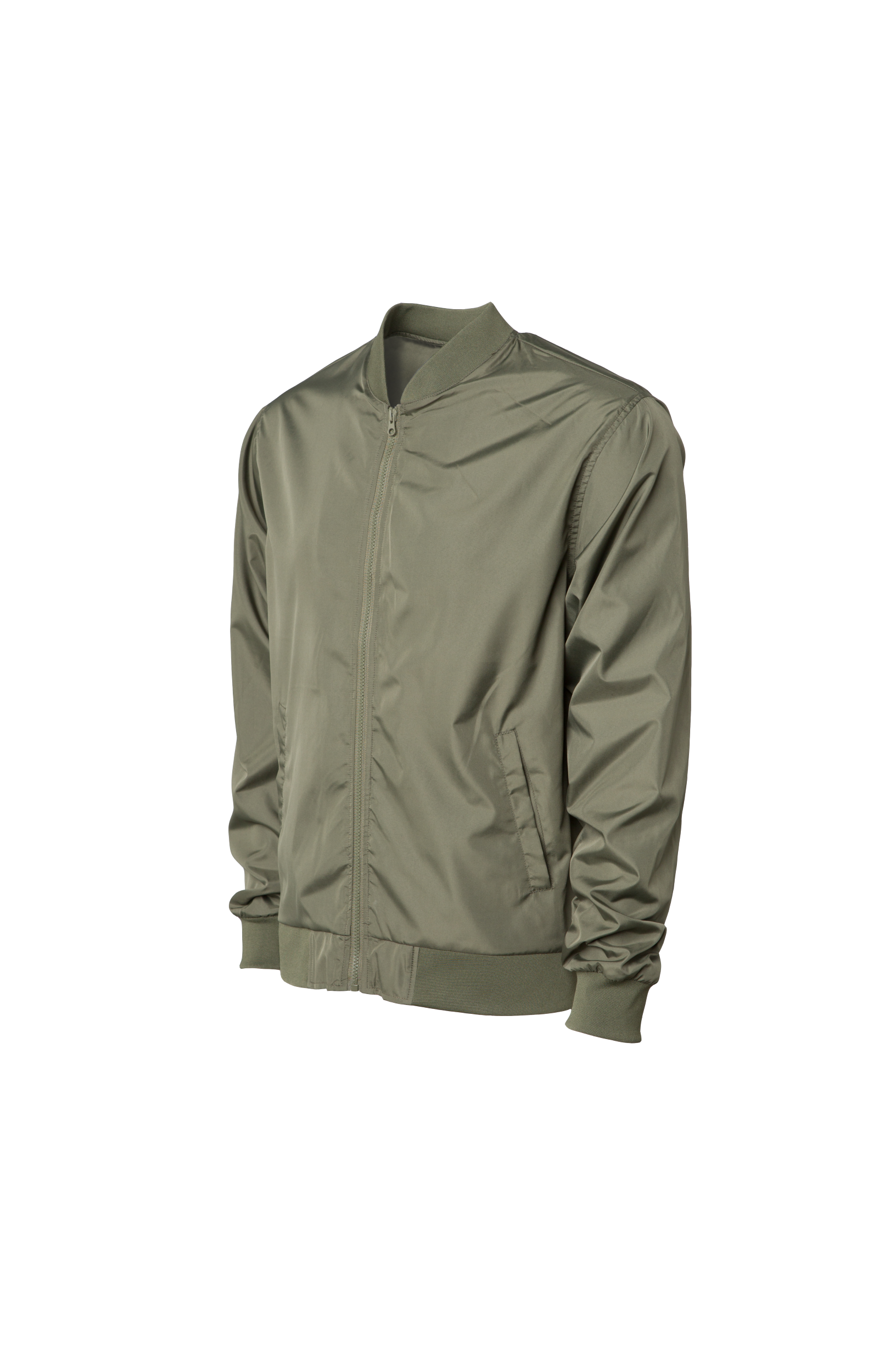 ---
The long-sleeve Henley is a form-fitting piece that can serve as a warm yet stylish base layer during winter. The Henley's roots as an undergarment inspire the modern lean cut that enables the shirt to fit under any coat or outwear layer. Whether you're layering up for a day in the mountains or bar hopping on a cold winter night, you can't go wrong with a simple Henley. Check out Farm Brand's latest outerwear drops for ideas on what to pair with your Henley.
---
---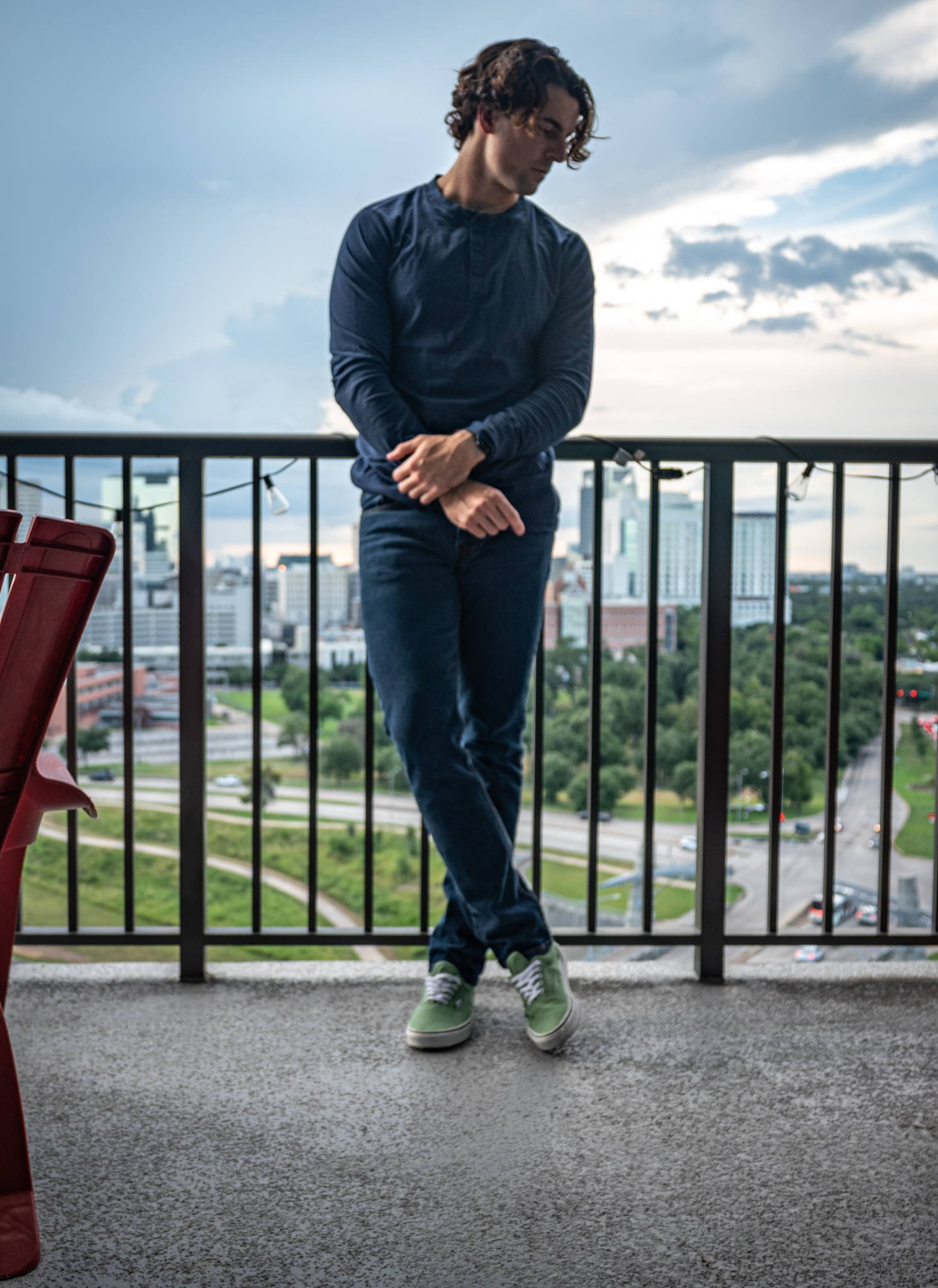 To wear a Henley in more formal settings, like on a date or out on the town, pair it with darker pants, nice shoes, and even a jacket. To maximize the potential of a Henley in formal settings, always go with long pants, never shorts. Couple a pair of dark jeans with nice shoes, like leather oxfords. If you're going for a stylish look that doesn't have to be too dressy, consider wearing jeans and a trendy casual sneaker, like a great pair of neutral color Vans.
Farm Brand products are all about being comfortable without sacrificing style, and our Henleys are no exception. Check out our latest products here, and shop for your favorite fits. Stay tuned to the Farm Brand blog for more fashion advice, lifestyle pieces