Surf Etiquette 101: Understanding the Lineups Unwritten Rules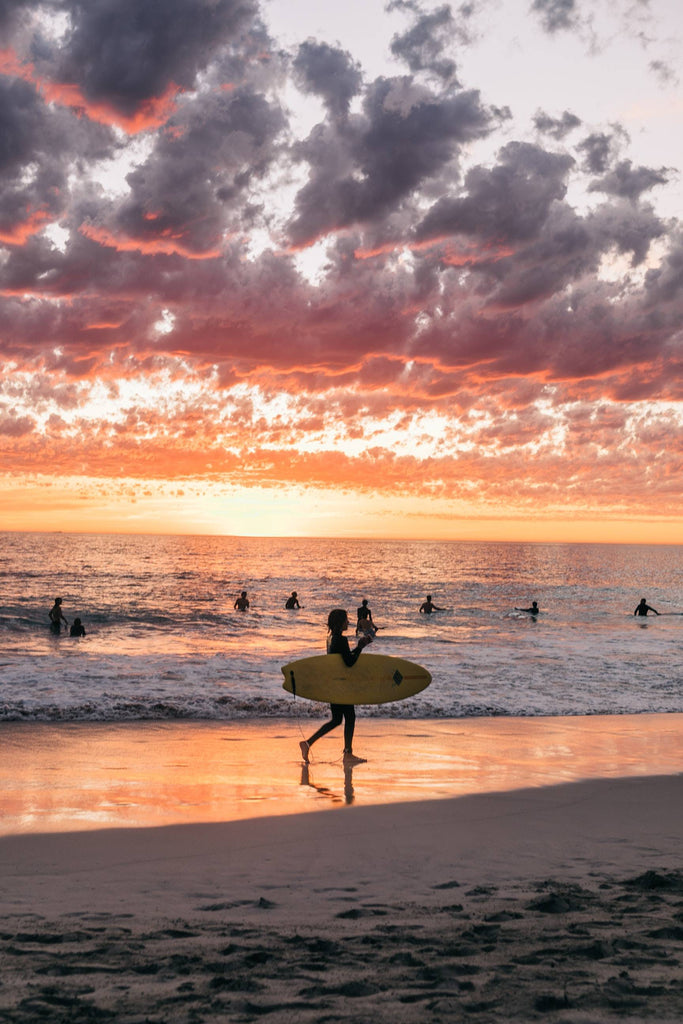 By Morgan Bernard
Beyond the overly tanned, sun-bleached, beach bum, Spicoli reputation, surfing, and surfers often are associated with violence. Hollywood has never been able to peg surfing. Each attempt plays up surfing's worst cliches. Pop culture depictions of the sport have perpetuated a narrative that surfers are angry and territorial. Movies like Point Break, North Shore, and Blue Crush cash in on the concept of localism and the violence in surf lineups, when in reality, 90% of surf lineups around the world are full of friendly surfers. Surfing, however, can be dangerous, and because of that, there are a few rules that absolutely must be followed by everyone in the water. The unwritten rules of surf etiquette are intended to keep surfers safe and ensure everyone gets their share of waves. If you've always wanted to try surfing, but have been intimidated by the crowds, continue reading below for Surf Etiquette 101: Understanding the Lineups Unwritten Rules.
---
---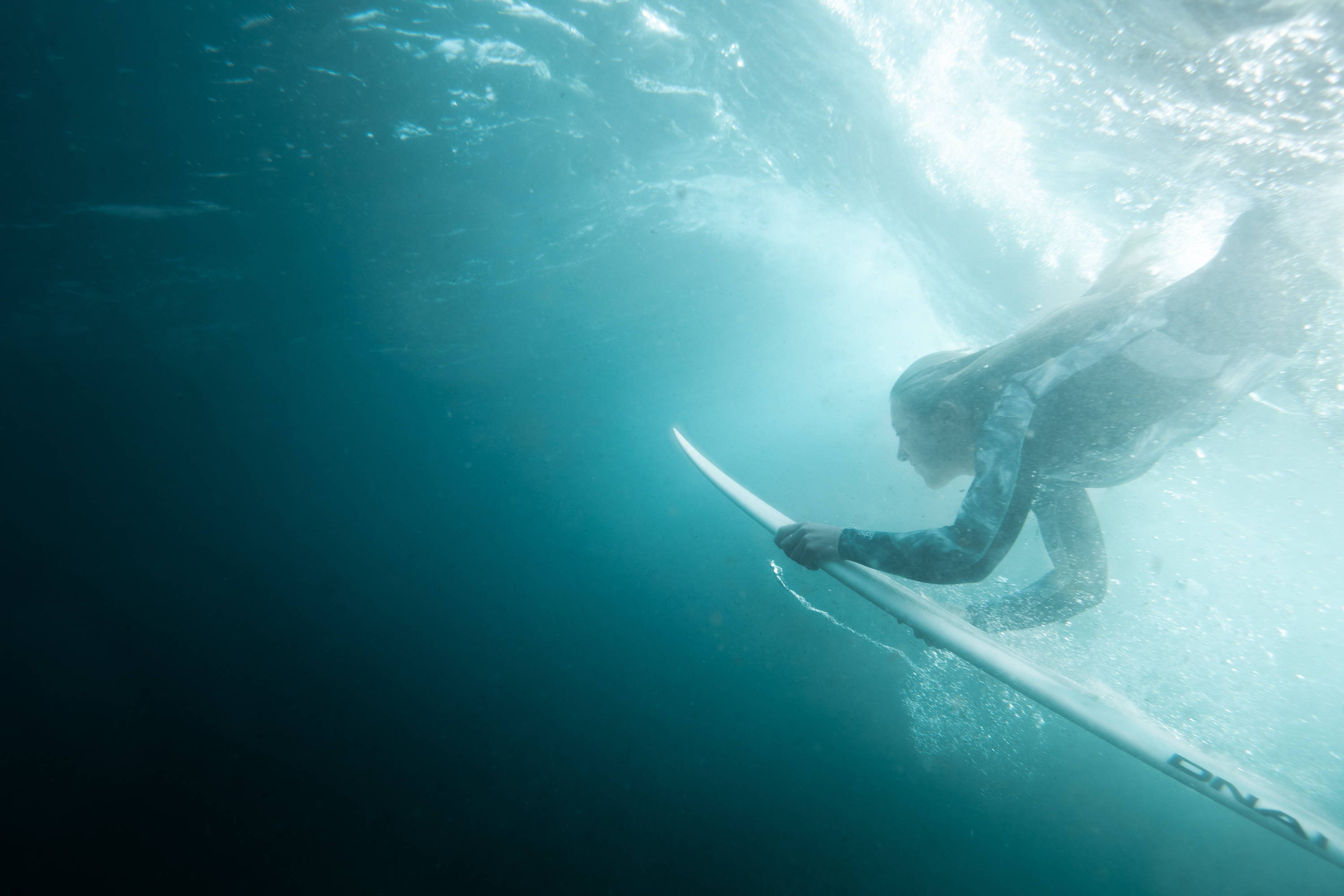 The first step in understanding surf etiquette is recognizing that your board is perhaps the most dangerous thing in the water. Surfboards are dense and fins are sharp. When a board is hurtling through the air or water, it has the potential to cause serious bodily harm. Part of surf etiquette is being aware of where your board is always and doing your best to keep it under your control. Whether you're duck diving a shortboard or turtle rolling a longboard, the board must stay with you. While it may be tempting to ditch your board and dive under a crashing wave, doing so endangers everyone around you.
---
---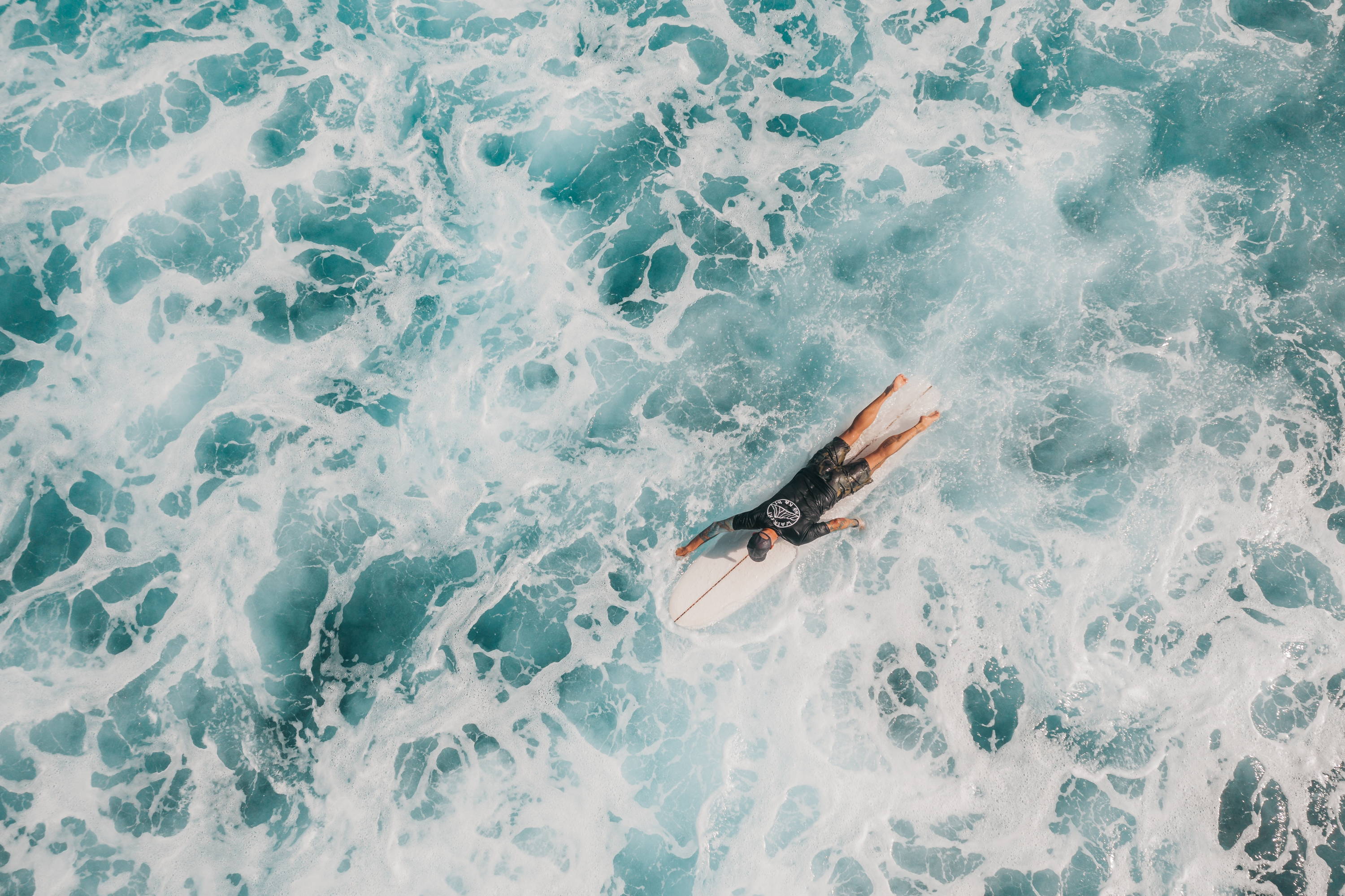 Paddling out is an essential part of surfing. Surfing is arguable 90% paddling, 9% sitting and waiting, and 1% wave riding. Getting out to the lineup safely means not endangering yourself or anyone else while doing so. A surfer paddling out always gives the right of way to the surfer riding the wave. Meaning if a surfer is charging down the line and another surfer paddling out are on a collision course, the paddler must change direction and move behind the surfer into the crashing wave. Additionally, a paddler should do his or her best to avoid surfers when paddling out. Typically, this means paddling out around a take-off zone rather than through it.
---
---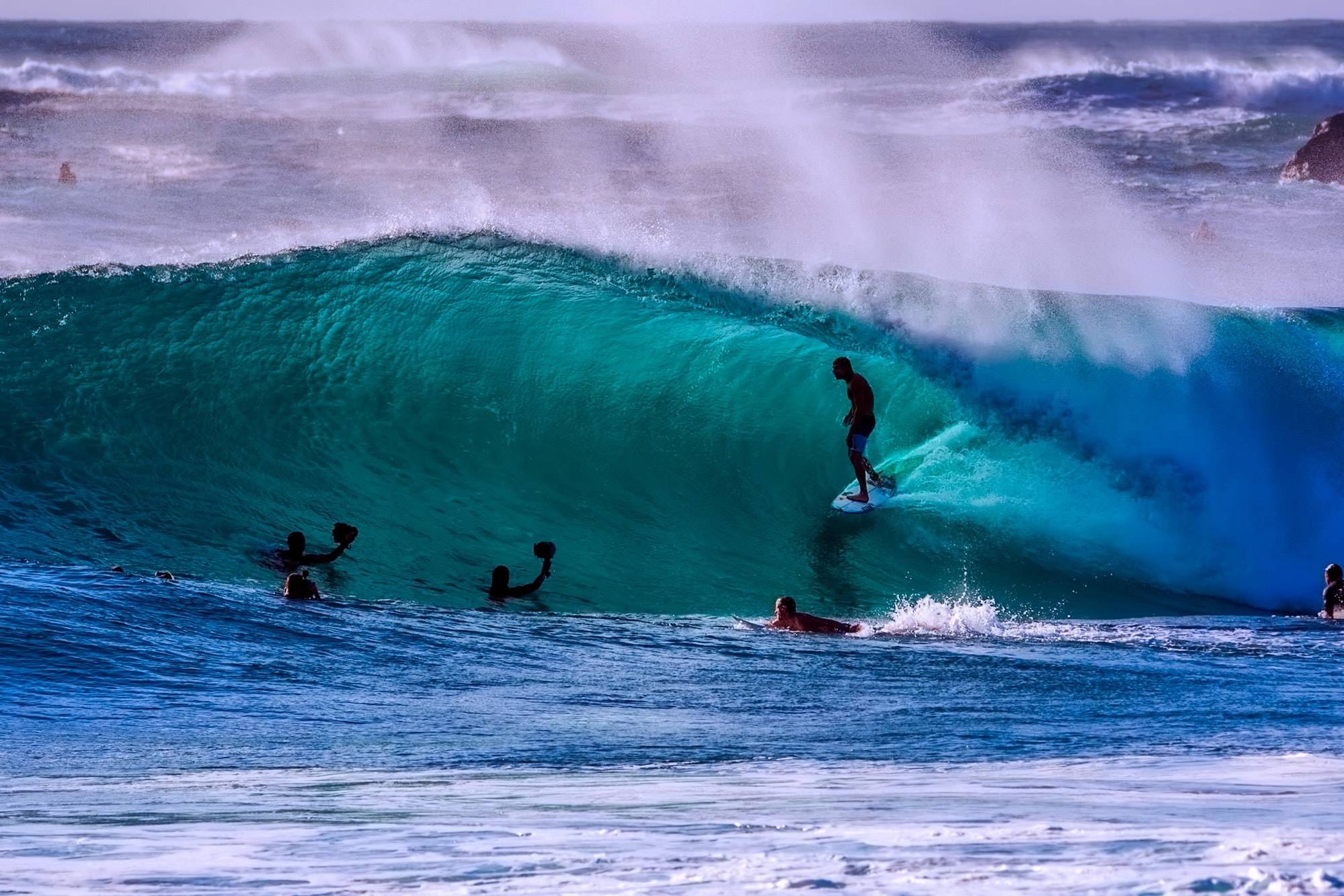 While surfers don't exactly wait in line and take turns, there is a system that dictates who takes off when two or more people are paddling for the same wave. When two or more surfers are paddling for the same wave, the surfer closest to the wave's peak (the highest point from which it begins to break) has the right of way. Dropping in on other surfers who have priority or who are already on a wave is seriously frowned upon, not to mention dangerous. Additionally, paddling around a surfer at the last minute to gain priority is known as "snaking" and is equally frowned upon.
---
---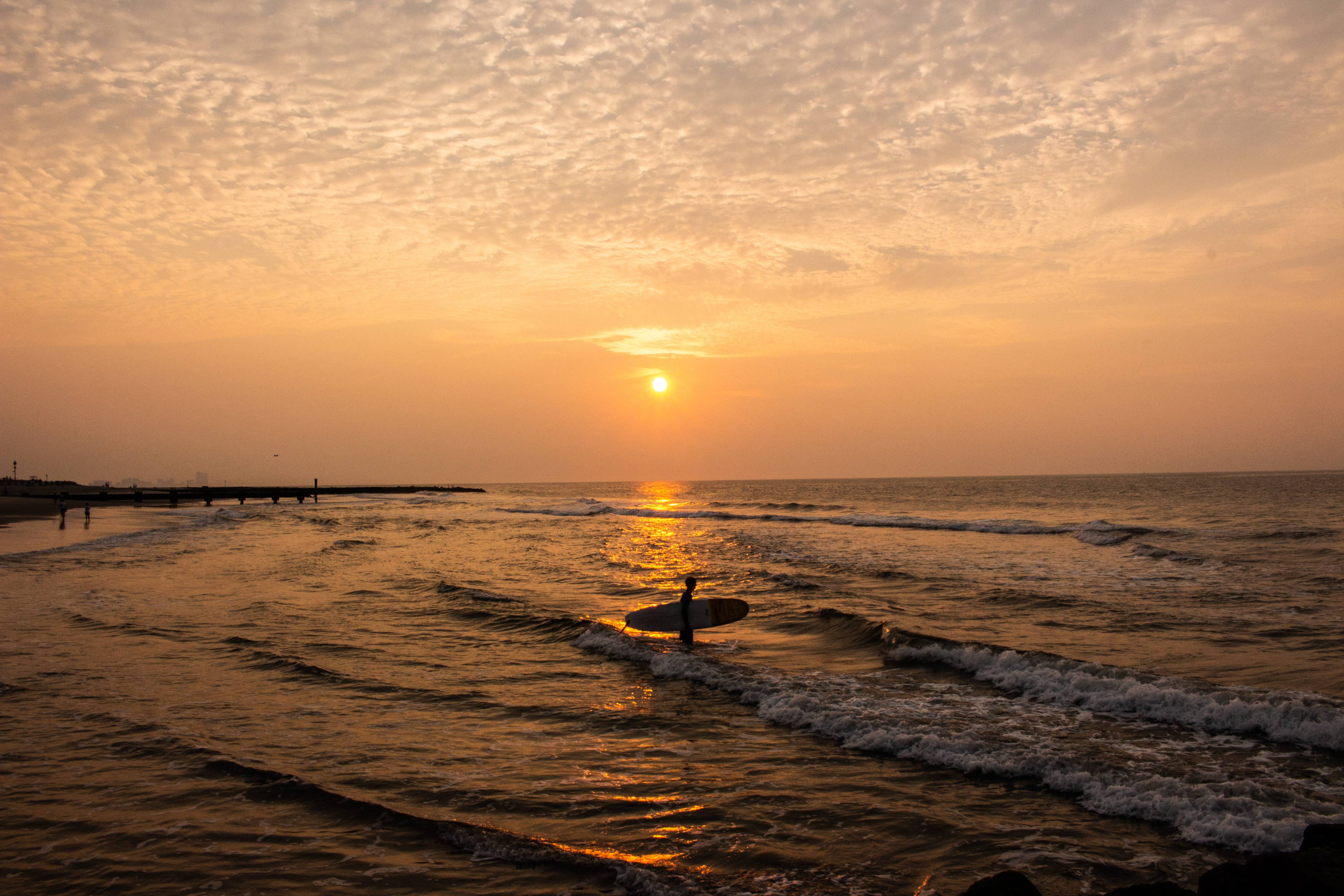 There are hardly in surf breaks in the world where the saying, "if you don't live here, don't surf here" rings true. Even in the most localized surf breaks, paddling out with respect, making eye contact, and acknowledging fellow surfers with a smile will all but guarantee you your share of waves. In surfing, you must give respect to receive it. So, if you are paddling out to a new lineup or a crowded lineup, wait your turn for a wave. Don't take off on the first wave that comes your way when you have dry hair, and the guy next to you has been out for an hour waiting for that very wave.
---
---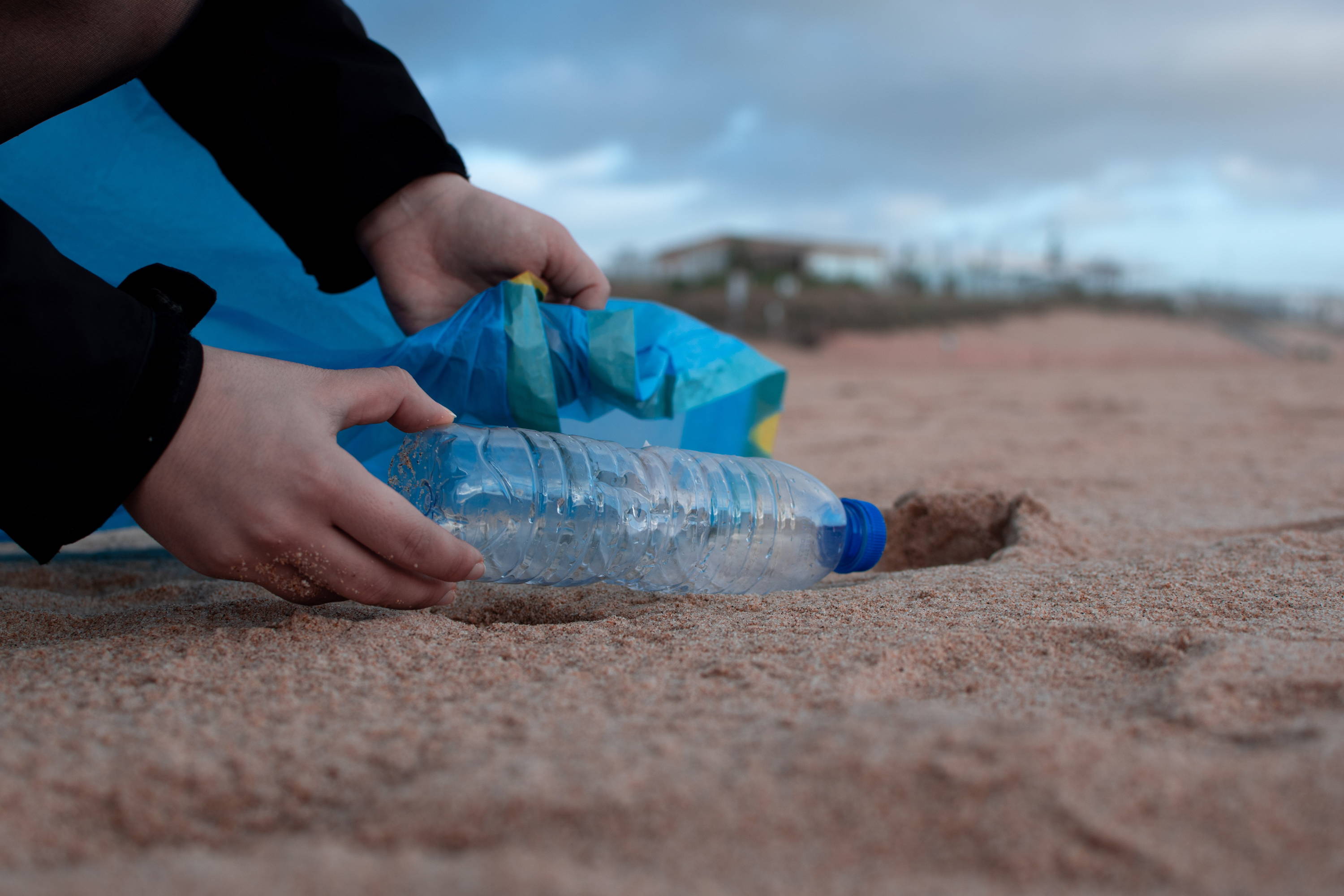 Just like the locals deserve respect, the beach and the ocean should be always shown the utmost respect. Respecting the beach means packing in and packing out and doing your part to reduce waste where and when you can. Whether that means picking up the trash you see before and after each session or organizing an entire beach clean-up.
---
Surf within your abilities
---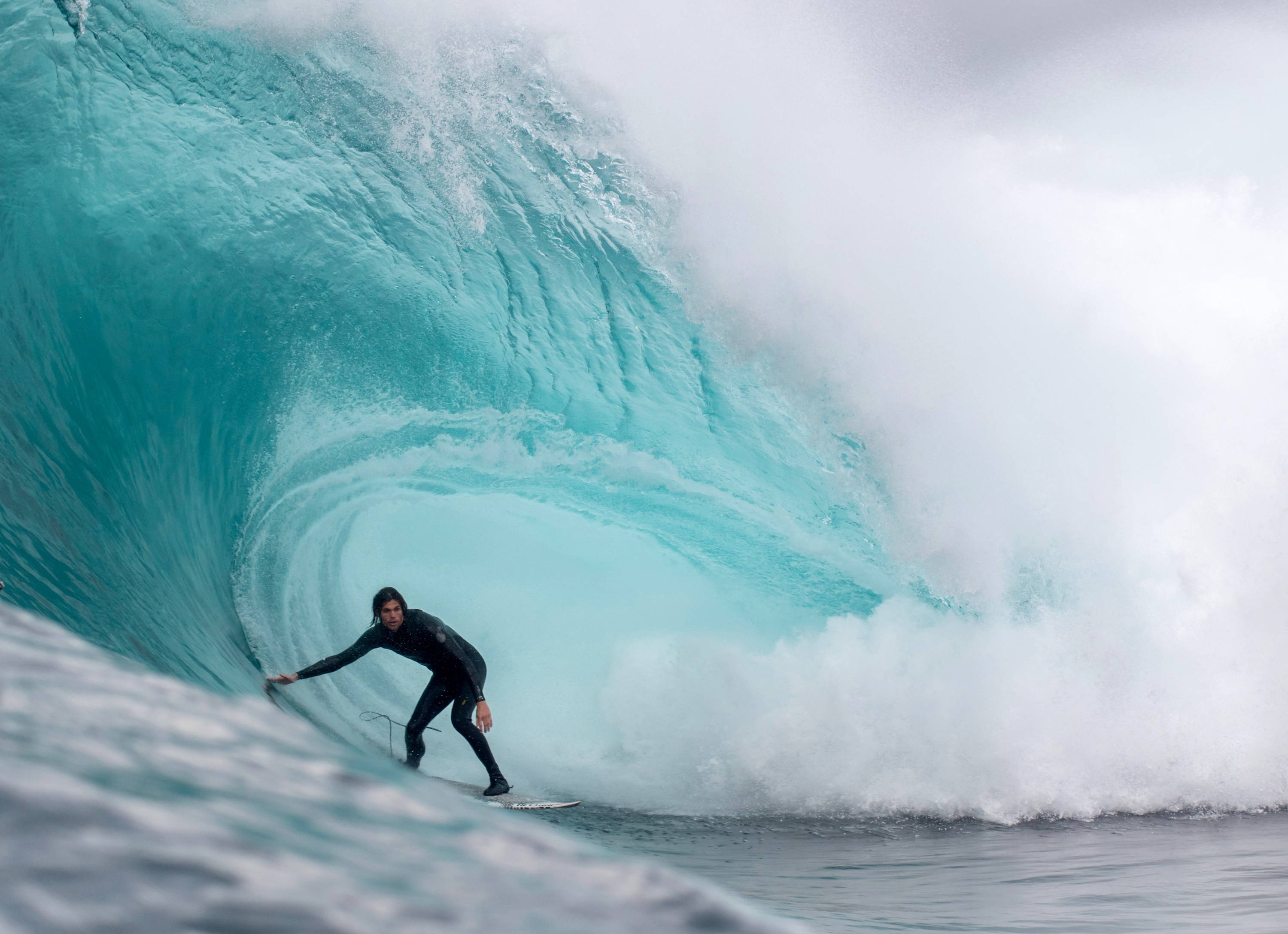 Surfing is truly for everyone, regardless of your athletic ability or experience level. Some days, however, it's best to recognize your limitations. When the waves are big, or the break is particularly dangerous, surfing out of your league can not only put you in danger but endanger other surfers as well. As you progress in surfing, you will be able to tackle more advanced waves, but doing so takes years of practice.
---
---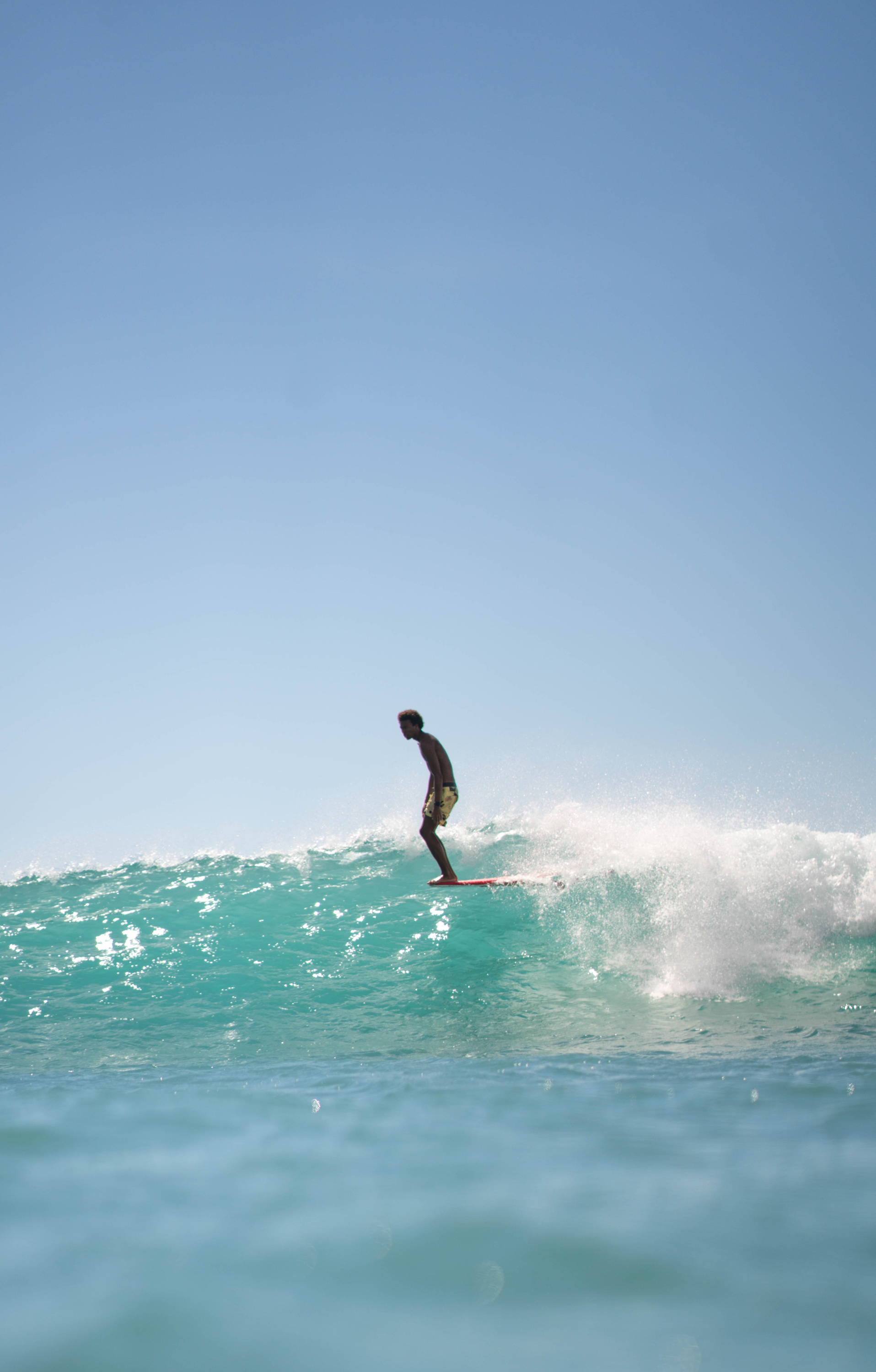 At the end of the day, surfing is about having fun. There's no purpose to surfing other than pure enjoyment. Taking yourself too seriously in water will only lead to frustration and annoy others. Regardless of how you're surfing, remember to smile.
Check out all Farm Brand's surfing posts on our blog! Stay tuned for more great surfing and outdoor content. We can't wait to see you in the water!
---