The All-Inclusive Day Hiking Checklist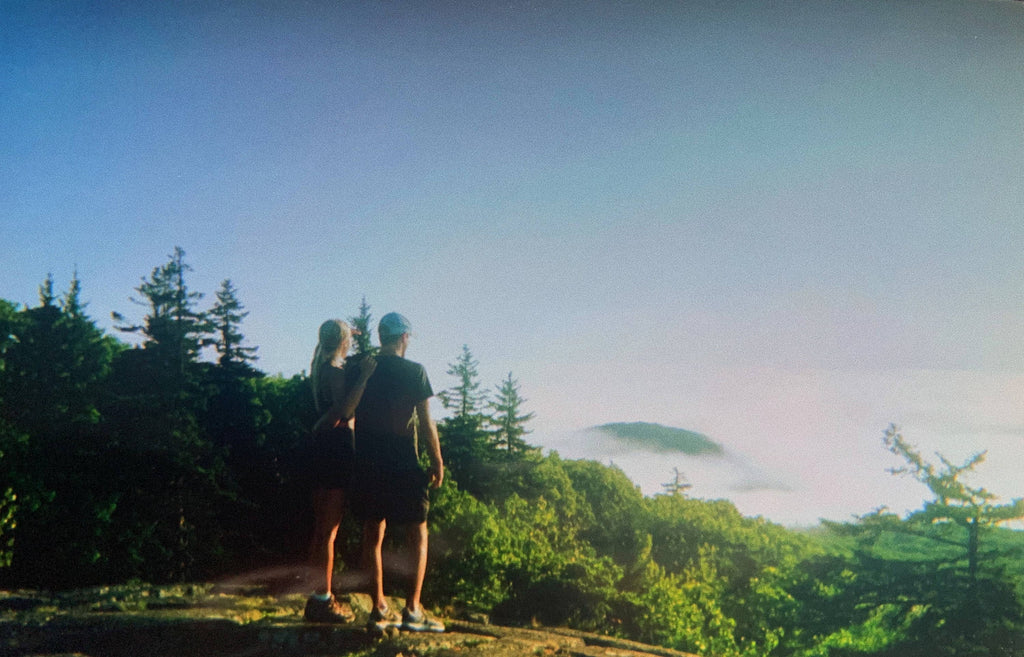 What to Bring on a Day Hike

A day hike is one of the best, most enjoyable, and healthiest ways to spend time outdoors.
And although It doesn't matter how serious your day hike is, whether it be up a steep mountainside or through a simple trail in the woods, there is always a required, albeit small, checklist of gear and items of which you are guaranteed to need.
From safety to food to sheer comfortability, we're going to hit on all the essential items that you should think about bringing along the next time you hit a trail in this all-inclusive hiking checklist.
So grab your favorite Farm Brand Backpack and get ready to fill it up so that you can spend time soaking up the views, and not wishing that you had brought something you didn't!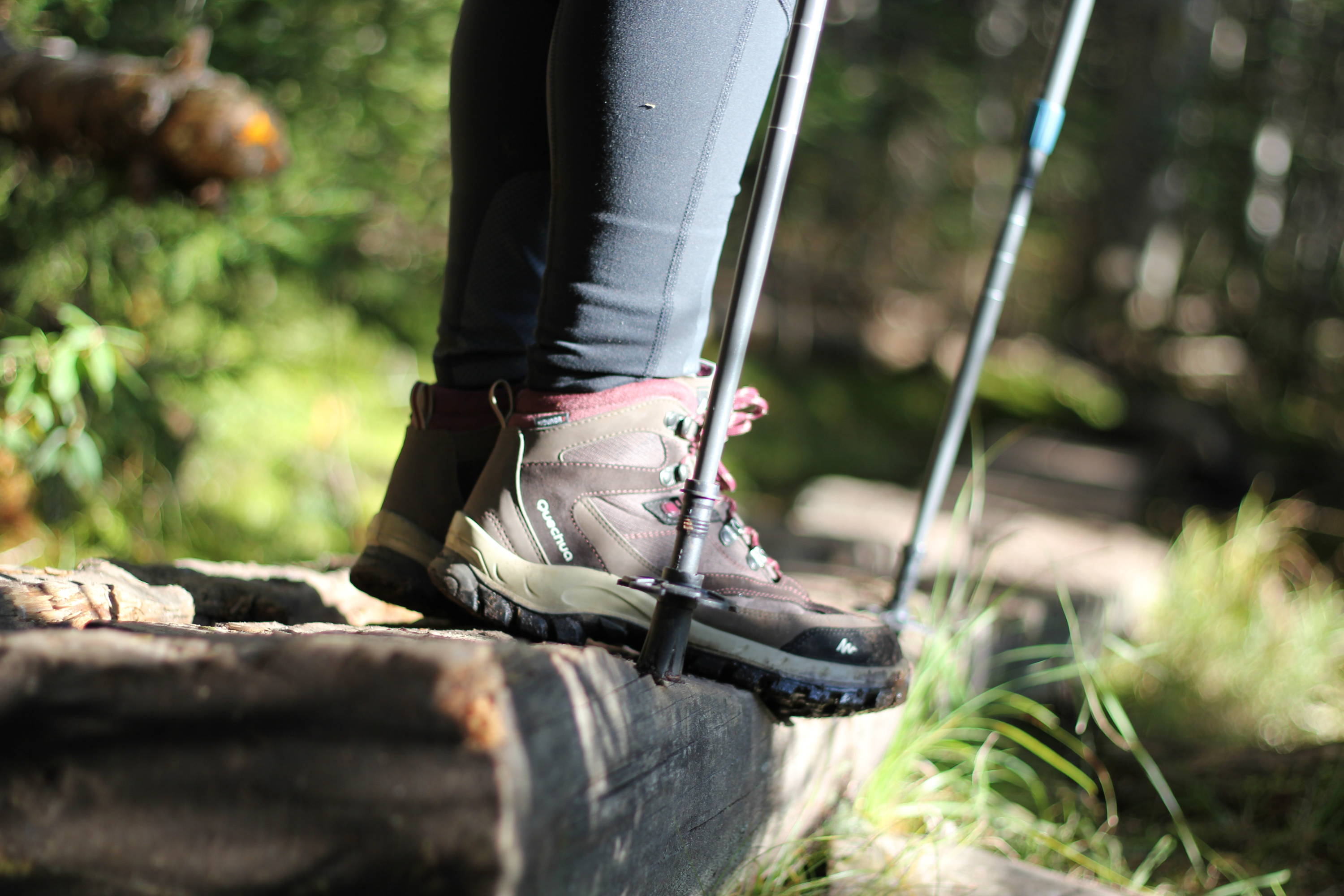 When coming up with your day hike outfit, shoes are one of the most essential pieces to ensure that the quality is right for the hike.
Hiking boots are always the first choice, as they have serious grip and ankle support and are oftentimes waterproof.
If you're not a serious hiker, however, then you may not have a pair of hiking boots lying around. Tennis shoes are an excellent second bet, as they are meant for exercise and feature solid ankle and arch support, and you pretty much want to avoid any other type of shoe. Seriously, just because that day hike is by the river doesn't mean you should wear flip-flops!
If there's a little rain or mud in the forecast, then your tennis shoes might get soaked way too quickly. Should this be the case, think to plan ahead by packing along an extra pair, or switch up to more rain-friendly muck-boots if possible.
Your clothing has a serious impact on the enjoyment of your hike. With blood pumping and raised heart rates, it can be tricky to wear clothes that keep you at a comfortable temperature and that do not uncomfortably chafe or rub.
Sweat-wicking activewear is the perfect clothing for a day hike, and you always want clothing that is flexible, and that does not hinder your range of motion as you meander along a trail.
In the summertime, even though it's warm, you should think to bring along a lightweight jacket, such as the Farm Brand Weightless Hoodie, so that you can guarantee yourself warmth in the early morning and late afternoon without having to pack along a big, bulky, and rather pointless heavy jacket.
In the winter, just remember that you can always take clothing off, and wishing you had more is never a good situation. Your best bet is to spend time mastering your winter layering, as we have showcased in this blog, and to then bring along your favorite (and your warmest!) heavy jacket, such as the oh so warm Sherpa Hoodie.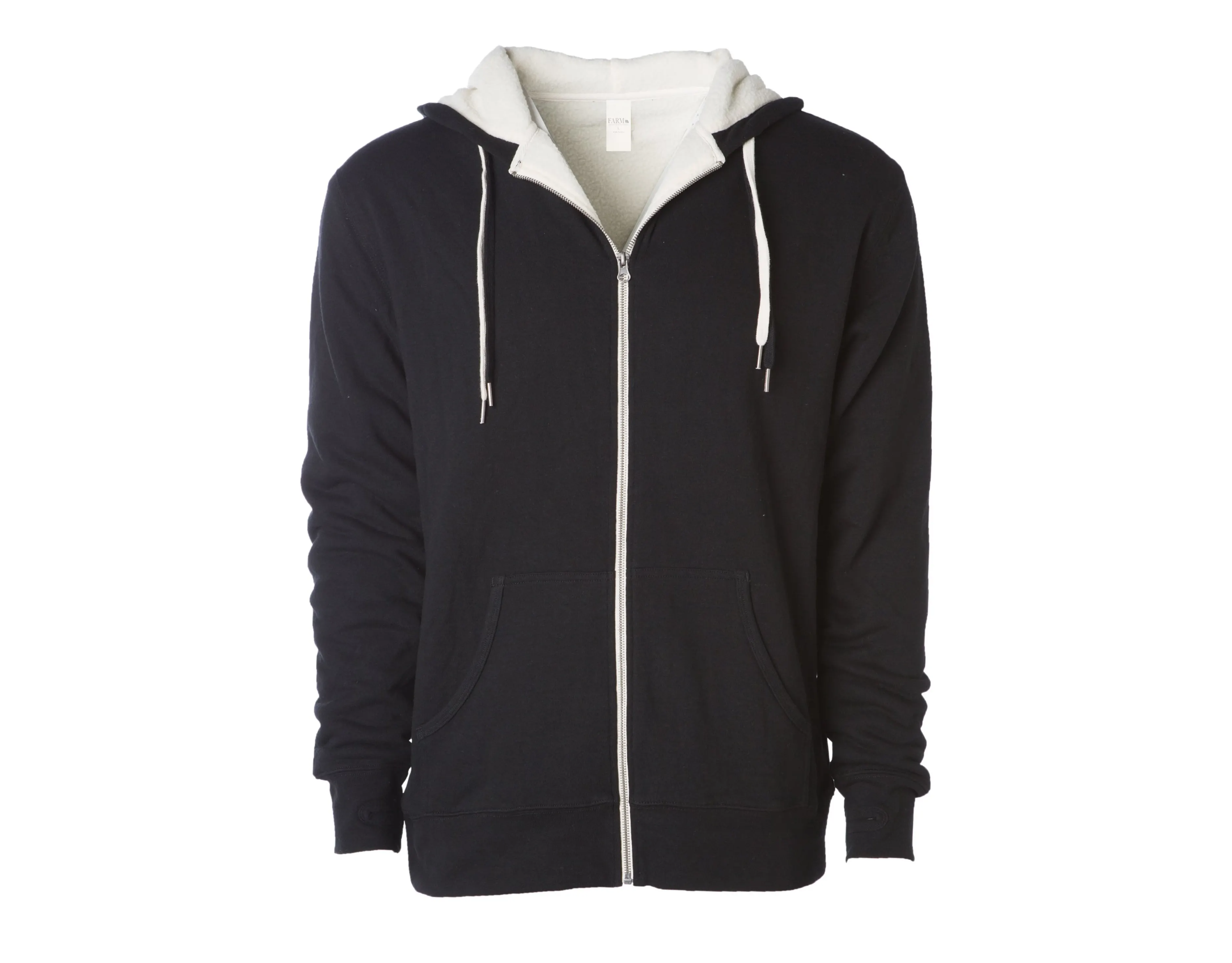 This makes it easy for you to shed off a layer underneath that is light in the backpack as you gain body temperature, which is better than trying to stuff two massive jackets into a single bag!

And no matter what kind of day hike it is, you should always pack up an extra pair of clothes for the car, and always bring an extra pair of socks along in your pack in case your feet get wet or cold.
If you are going on a serious day hike, then you are clearly going to be gone all day. This means that you are going to have to take care of your food intake while you're on the trail, and this is an integrated aspect of hiking due to the loss of calories.
The more food you can eat the night before, the better. Don't be afraid of foods higher in fat and carbs, as this will help to store some of the nutrients and energy to be used the next day.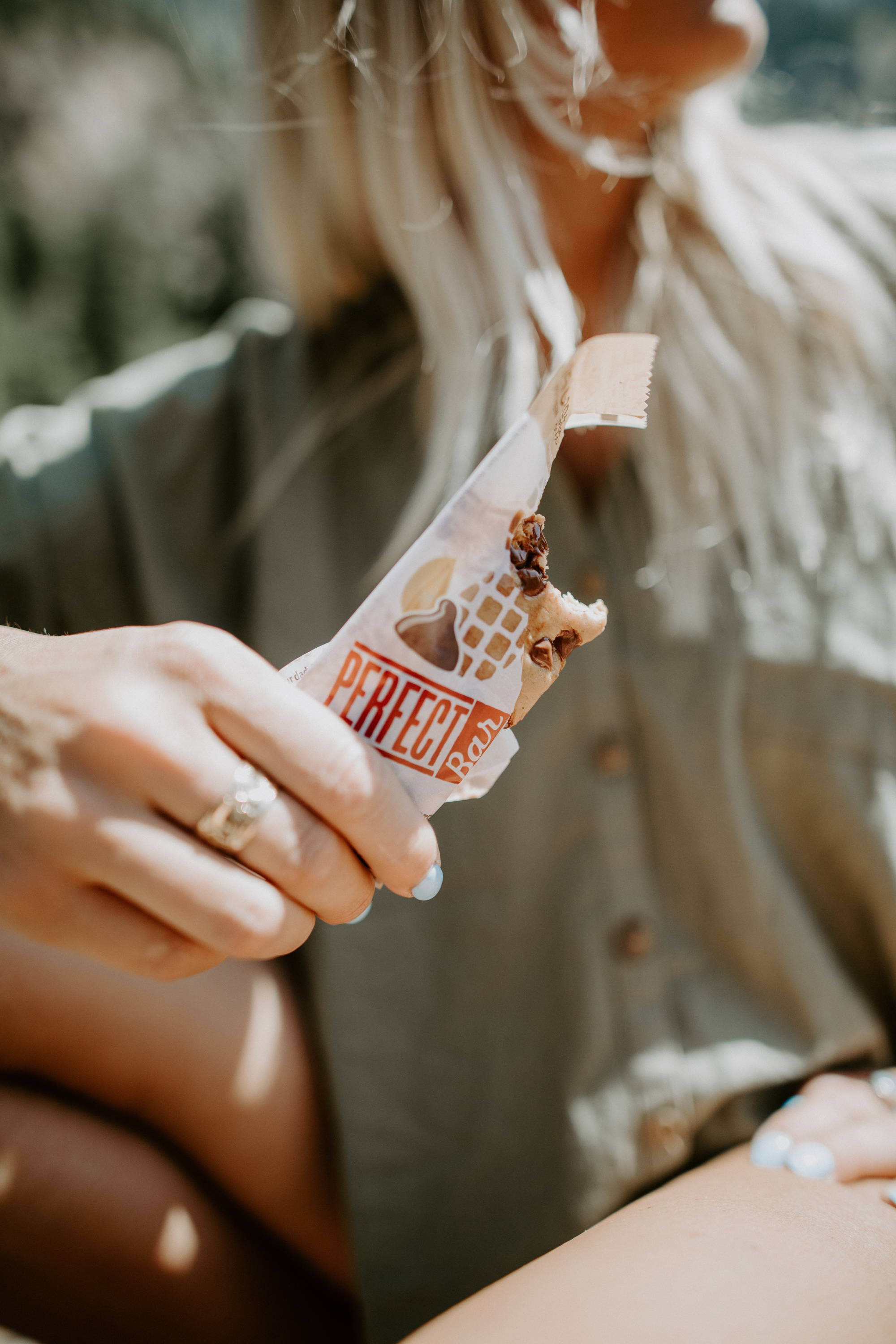 To save room in your backpack, you should eat as much as possible a solid hour before you are on the trail. This gives you the initial energy you need and should also save you a lot of time before you are hungry again.
Chances are, most of your calorie intake will come from snacks. Consistently eating small bits as you take breaks will help to keep you constantly full and energized. Remember, it's always easier to stay full and energized than it is to catch up, so do your best never to let yourself fall into the realm of 'starving.'
For the perfect snacks to bring along on a day hike, think to pack those that are healthy, packed with protein, maintain a high level of caloric intake, and are high in carbs for immediate energy. If you need inspiration, think about:
Fresh/dried fruits

Protein bars

Jerky

Trail Mix and other nuts

Granola and granola bars

Cheese and whole-grain crackers

Tuna salad packets

Brownies, cookies, or other dense baked goods for dessert and a spike of energy

Pb&J bites
When it comes to lunch, then you'll probably head right towards the classic sandwich or wrap. Just remember that whole grain is always better for a hike, and to pack an extra sammy because hey, you will probably be way more hungry than you imagined!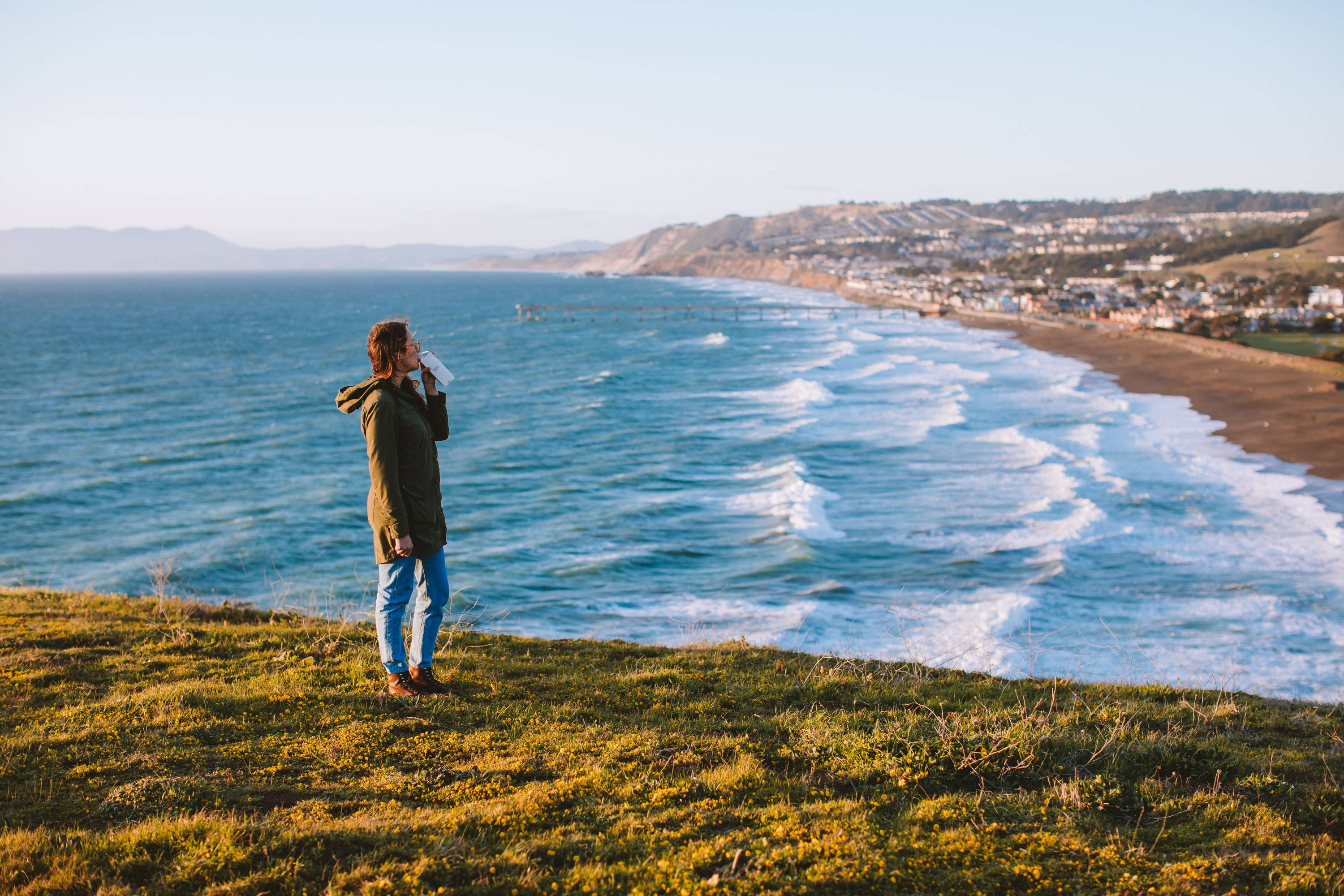 If you don't stay properly hydrated on a hike, then things could (quite literally) go a bit downhill.
As we know, hydration is essential, so how does one conquer this on a hike?
First of all, you should do your best to become as hydrated as possible the day or two before your hike so that your body can build up a usable water supply.
It would be best to pack about half a liter of water for every mile that you plan to hike in moderate weather. If the weather is extremely hot, bring more.
Fruits and other water-dense snacks will also complement your hydration, such as watermelon or cantaloupe, and hydration supplements/packets are an excellent addition.
Water is heavy and bulky to carry, but remember that it will become lighter the more you walk and the more you drink. Make sure your water bottles are tight sealing, and the best bet to save room in the pack is to utilize a camelback or something similar.
Always bring along water purification tablets just in case you need more water or if things go south, and I love to stash a big old gallon in the car for after the hike to rehydrate on the drive home so that I can better enjoy that post-hike beer!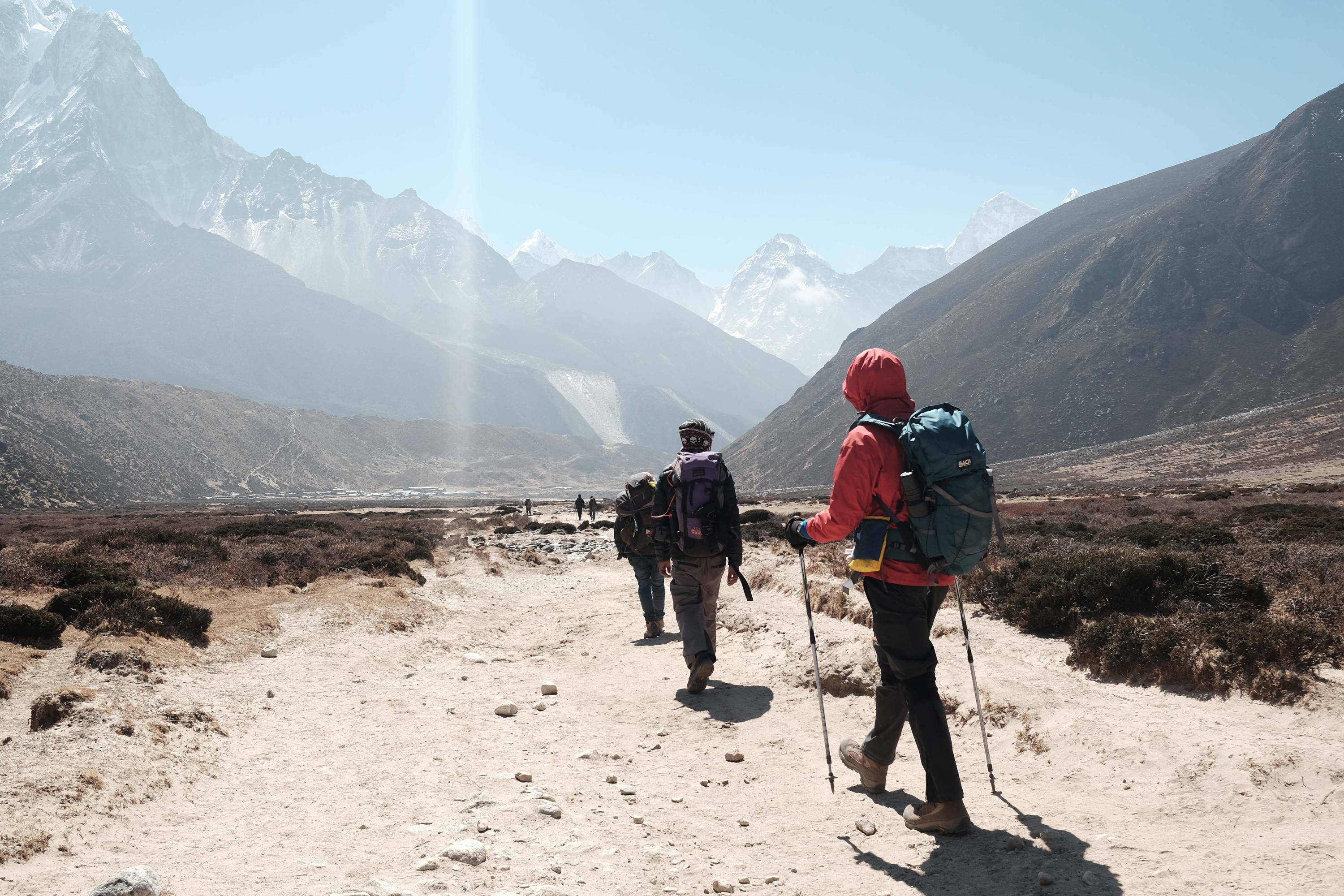 Any good hiker knows how to come prepared for anything, especially the worst.
When you're out and about, you are at the mercy of mother nature, the weather, and every one of your decisions. Having these items ensures that you can handle some minor hiking hiccups with ease, and also ensures that you are aware of the need to remain cognizant about day hiking safety.
Every hiking bag should have a first aid kit, a GPS tracker, a utility knife, and a rope. You don't need to be a walking search and rescue, and the chance of something bad happening is truly so small, but make sure to bring along these simple items that might save your own, or someone else's, life.
A bottle of ibuprofen should always make the day hike checklist, as no one wants to deal with a nagging headache or soreness when they are trying to enjoy the outdoors!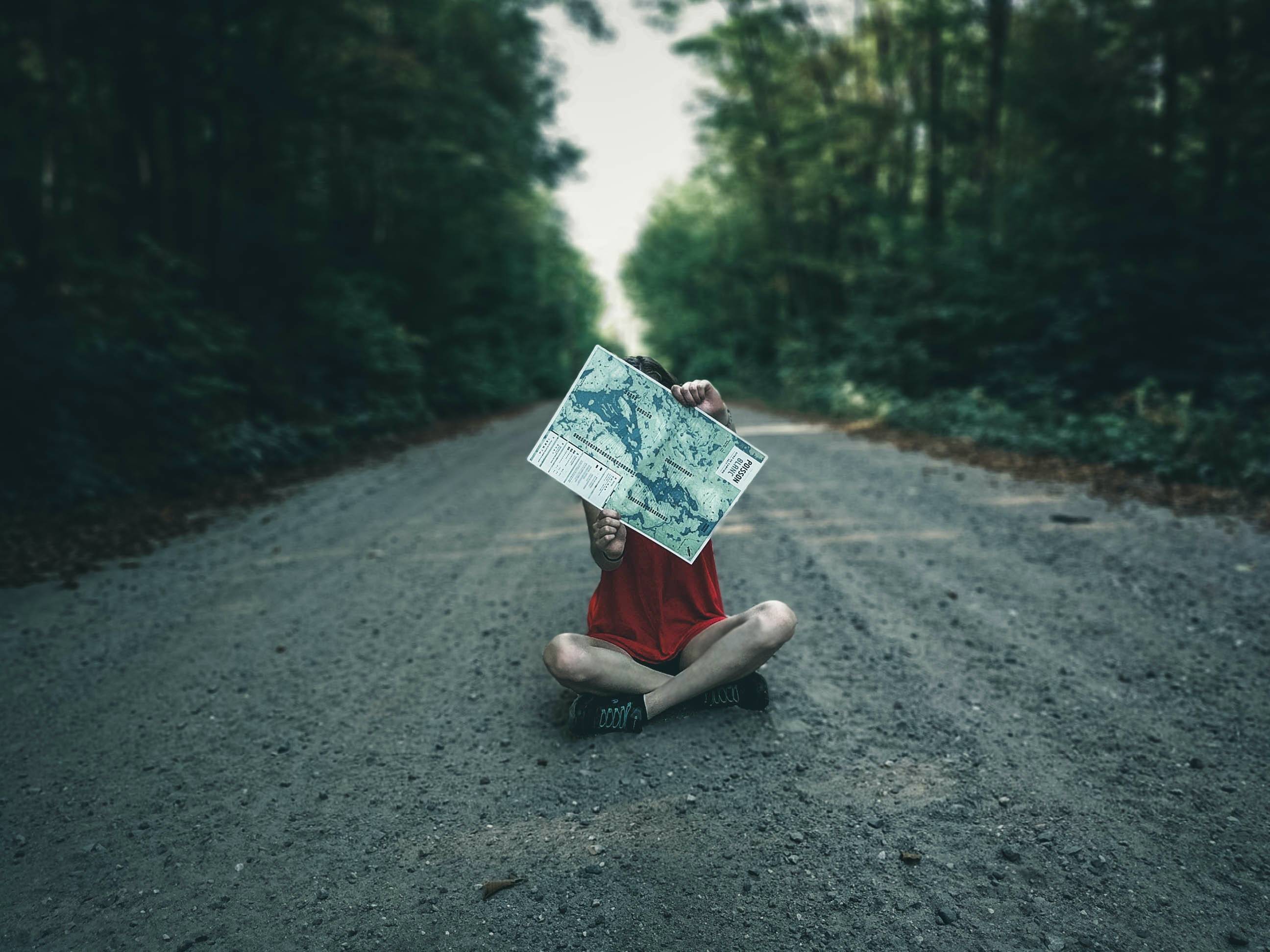 You should always print out or bring a trail map of the hike you are embarking on with you.
Take some time to familiarize yourself with the map before you go hiking, and even have your path highlighted, studied, and ready to go. This makes it so that you know exactly what trailheads to hit, exactly the mileage of your hike (so that you don't overwork yourself), and can help you to better plan any necessary changes to your adventure.
Even if the forecast is calling for a blue sky, sunny day, you will never hate yourself for throwing a little poncho into the bag for rain protection.
On the chance that the skies turn grey, simple rain gear can save you from becoming cold and uncomfortable and will also save your essential items from becoming wet.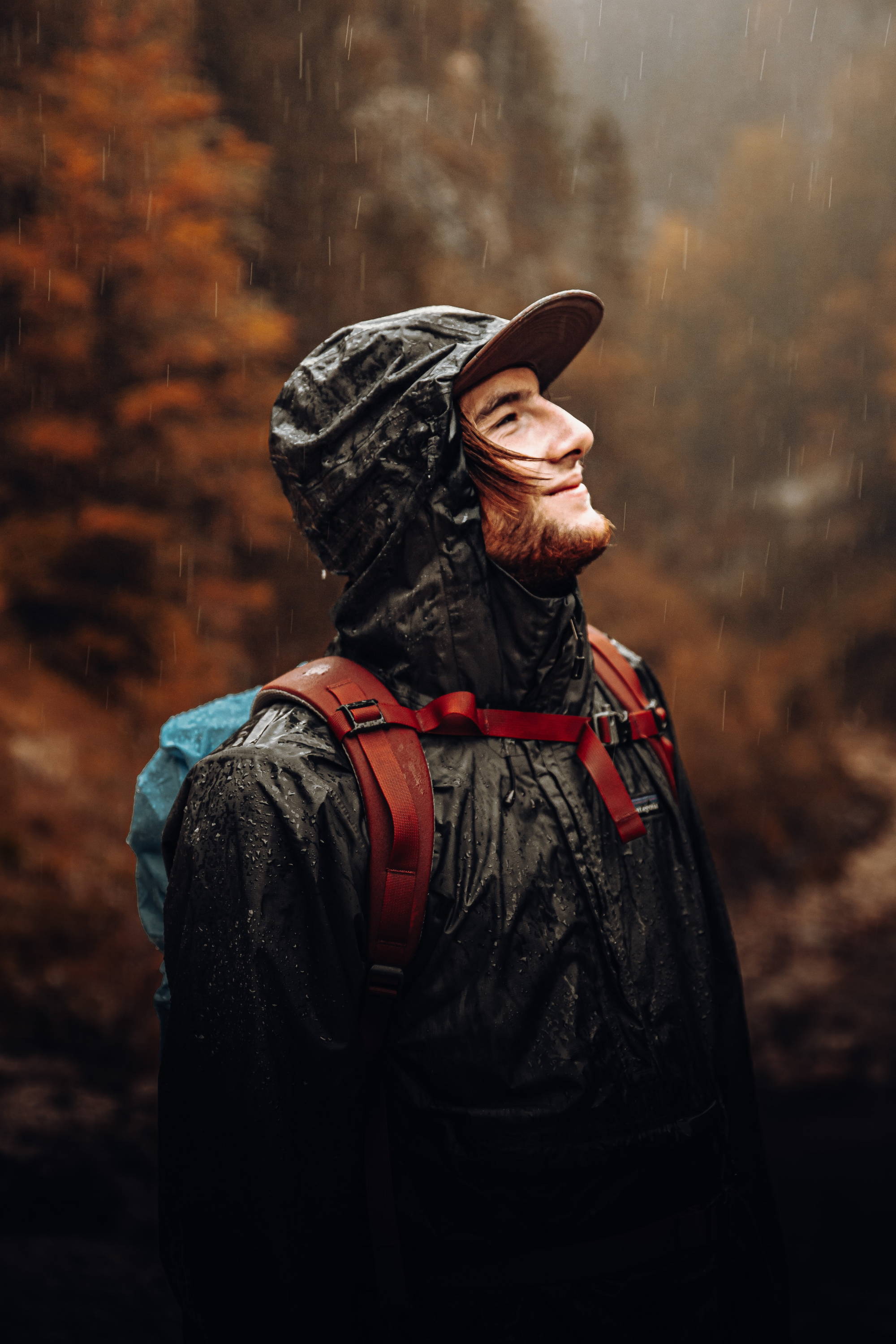 If there is rain predicted in the future, then you might want to bring along more than just a poncho, and think to also include heavy-duty rain jackets and butts into your day hiking checklist.
Remember, if the weather becomes too bad to handle, you should always turn around or plan your hike for another day. It can wait!
Quite the opposite of rain gear, sun protection should always make your day hiking checklist.
Even though you are in the trees, a lot of hikes gain elevation, and the UV rays become much stronger. As well as this, a lot of summits are bright and open to the sunshine, and when you spend hours outdoors, it really doesn't matter what you are doing; you need sunscreen!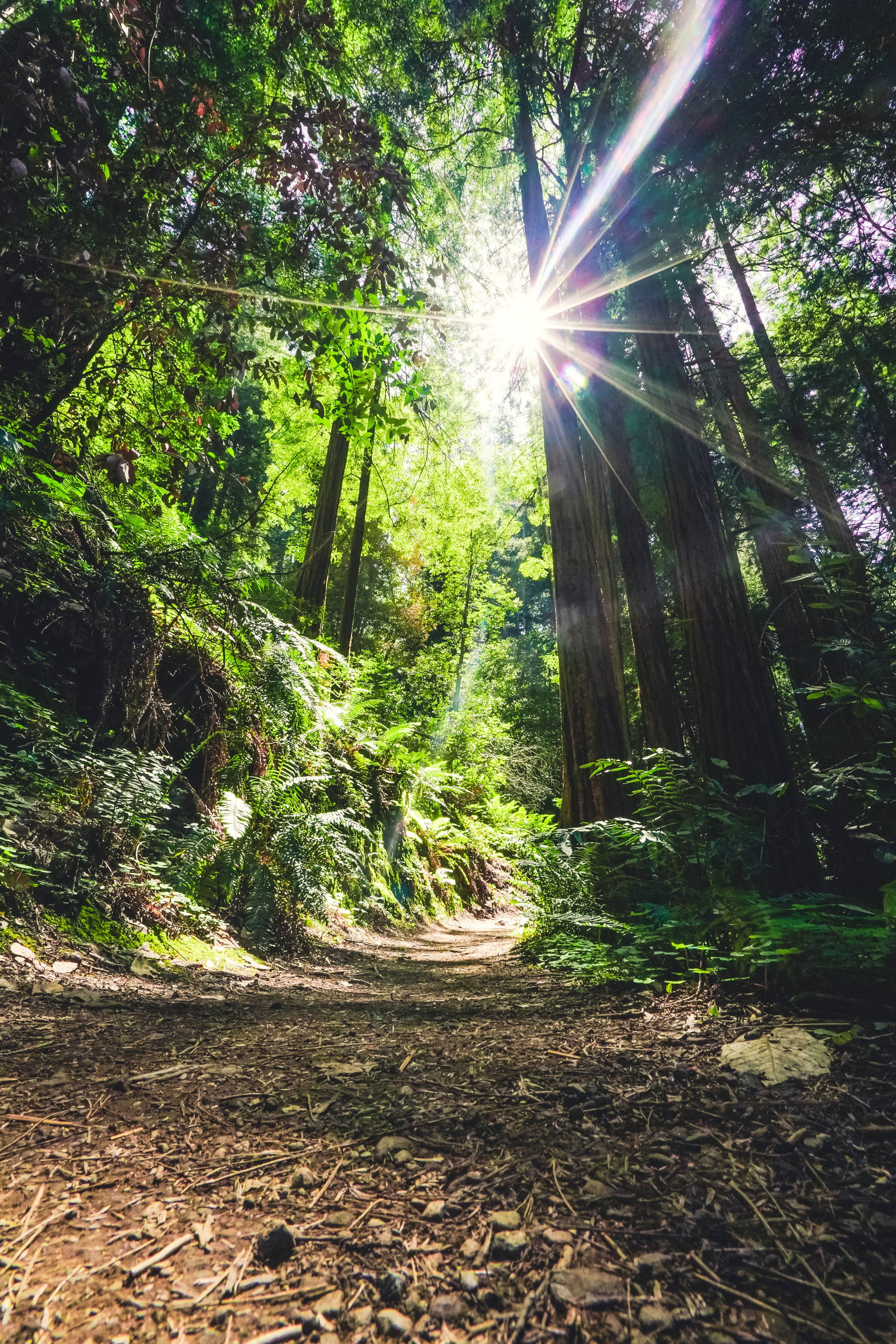 Layer your face and exposed skin before your hike, and re-layer as needed. The more you sweat, the more sunscreen you need, and always lather more in if you hop into a body of water.
Sunglasses are also an essential aspect of sun protection, as you always want to protect your eyes against the bright light shining on a mountainside, and this also helps to prevent any unwanted headaches.
On the small chance that something happens and you become momentarily stranded, a form of shelter is always a great idea. You don't need to bring along a tent on your day hike; and instead, a simple space blanket will do.
Even though you'll probably never need it, the temperatures can fluctuate hugely from day to night, and if you do need to stay put for search in rescue, a space blanket takes up quite literally no room in your day hiking backpack yet can act as a complete lifesaver.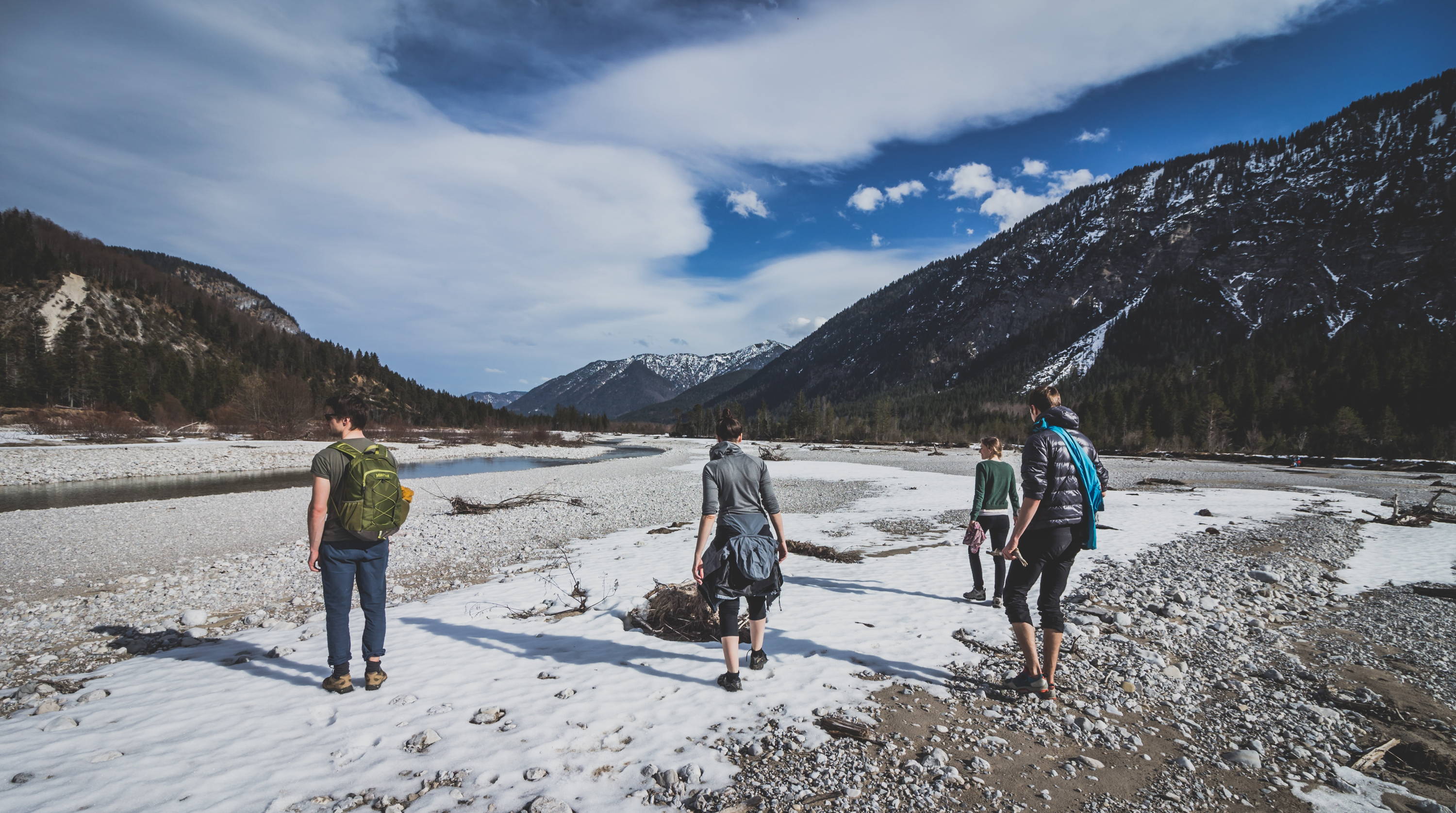 Day hiking alone is spiritual, grounding, and an experience that I highly suggest. But the truth is that there's never a better and more safe day hike than those with your friends or family.
Being able to share the beauty of the outdoors with others you love is part of why day hiking is so incredible and alluring, and the experience will engrave itself into your memories forever.
Share laughs as your calves burn up a trail, and share the accomplishment of reaching the summit with others around you.
Having a group of people is always the safest and most enjoyable option, so shoot your buddies that text and get the plan rolling!!