The Ultimate Guide to Surfing in Florida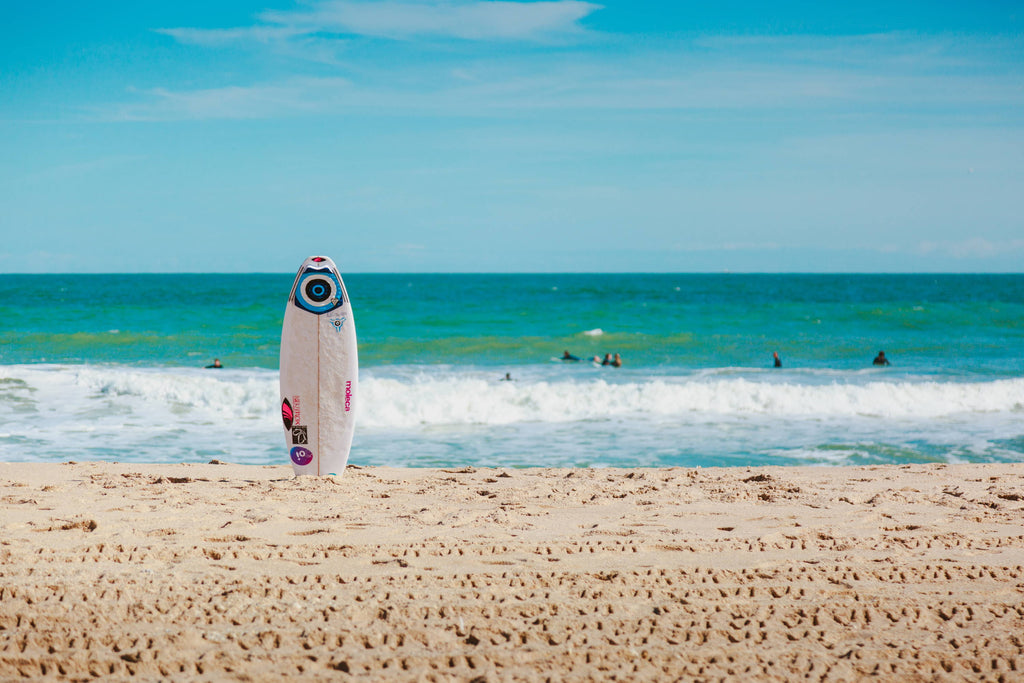 The Best Surf Spots in the Sunshine State

Florida isn't known to be one of the best surf states in the world, but that doesn't mean that there aren't plenty of fun waves to be had if you know where and when to look for them.
With air and water temps averaging in the seventies and the need to rarely ever wear a wetsuit, a simple pair of cozy shorts and a soft hoodie plenty to keep you warm post-surf; and a community that is fairly accepting when compared to other surf communities, the sub-par waves are often made up for by these other positive characteristics, and some will happily call Florida their surfing home for life.
So if you are interested in exploring the beautiful beaches of the sunshine state with a surfboard in hand, we're going to showcase to you some of the best surf spots and beaches of which you should check out, from the bottom of the state all the way to the top.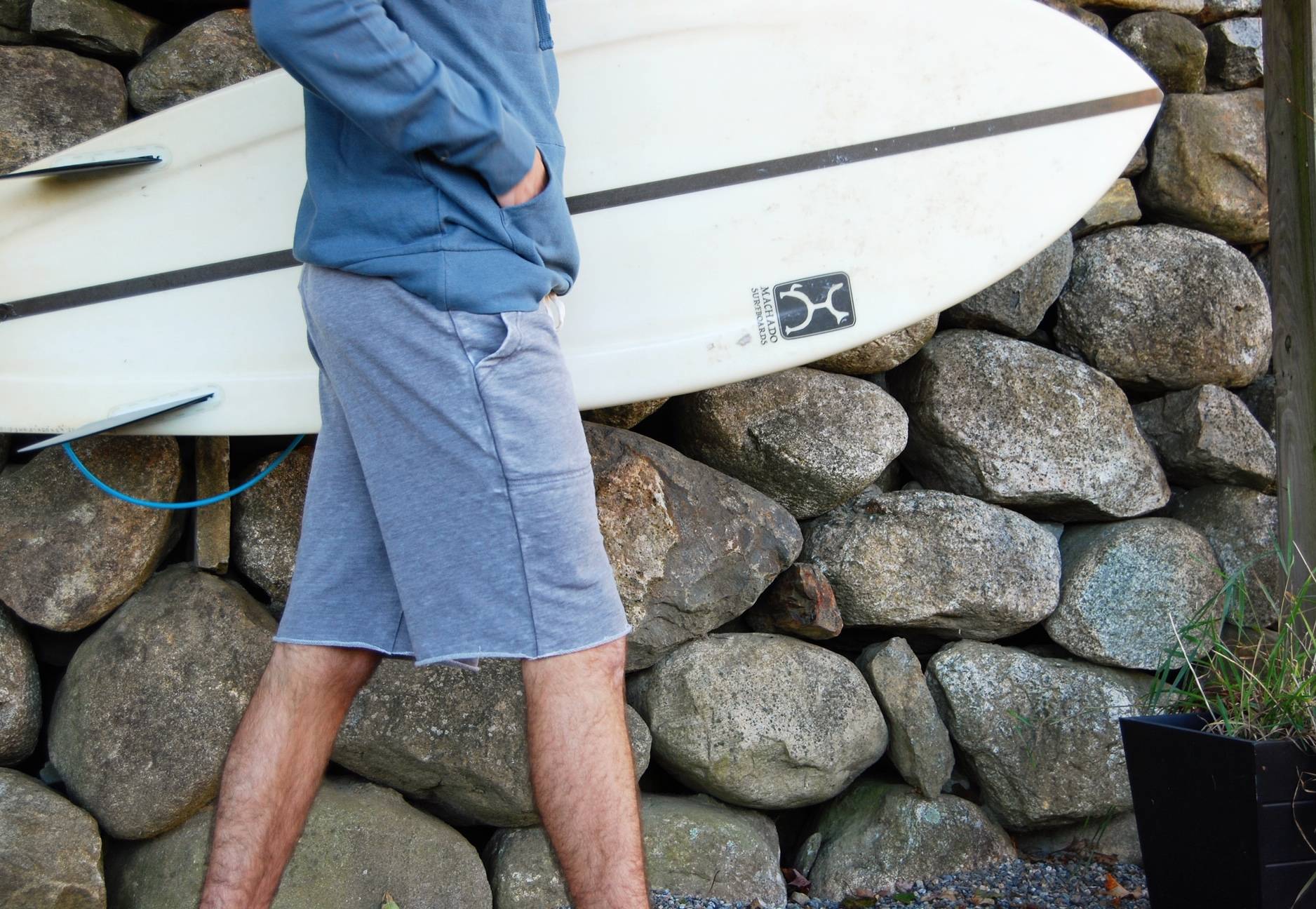 Before digging into the surf spots, let it be known that we are not going to expand on the west coast of Florida.
Although there are sometimes waves there, it is an extremely rare occurrence and usually due to large storms or hurricanes, and because of this most all of the 'good' surf happens on the East Coast, as that is where we will focus.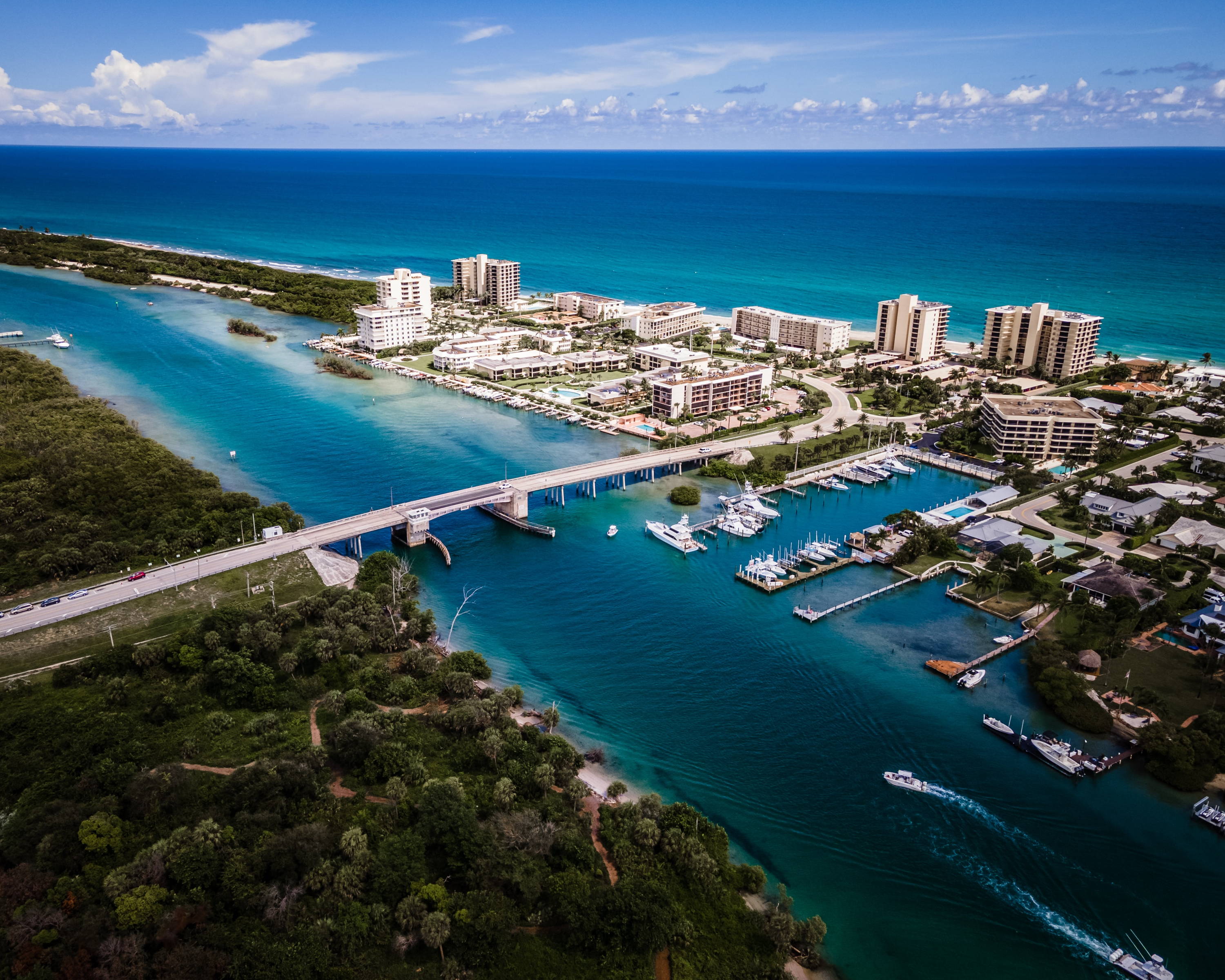 When looking at Florida, we're going to divide the sections into South Florida, Central Florida, and North Florida.
Of the three, unfortunately for those that love the hottest of hot temperatures and the bluest of blue waters, the waves somewhat slack in the far South.
Places like Key West rarely get any surf at all, as the wave energy is blocked by the Bahamas, and the only place that you will find rideable surf is from Miami beach northward.
Anything south of Miami might make for a great vacation, but don't plan on hanging ten and bring the snorkels instead.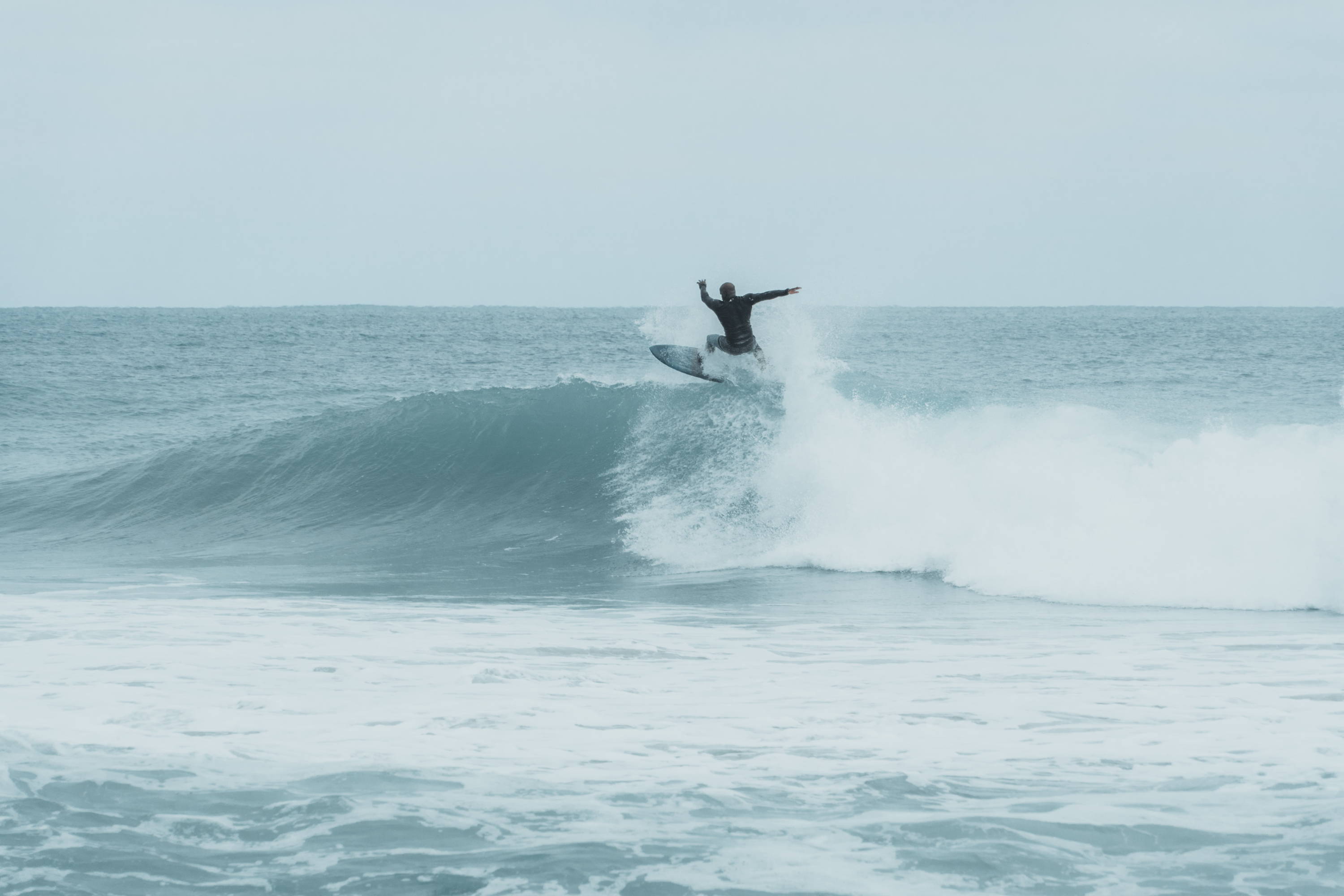 Miami and surf are not the most synonymous of two words.
Most of the entire year the waves are flat, but that doesn't mean there aren't a handful of days that absolutely turn on in Miami. Every once in a while when a powerful storm or hurricane rolls through and sends a north or northeast swell, Miami beach will become the center of Florida surfing attention.
Because it is so far south, the sandbars are extremely intact, and when big waves do start rolling in, this helps them to keep the form and shape that surfers love. As well as this, sometimes the waves are simply too big further north, and as a hurricane keeps chugging up the state, surfers do the opposite and head south so that they can ride manageable and less life-threatening conditions.
For those learning how to surf, however, because Miami doesn't really get waves, it can be a great place to learn, as all you need is a tiny one-foot wind chop dribble to practice on and a soft-top beginner surfboard.
There's no one good place to surf in Miami, and you can drive up and down the ocean road until you find a showerhead parking spot on the side of the road where the waves look enticing. The streets worth mentioning, however, include 21st Street, 14th Street, and 96th Street.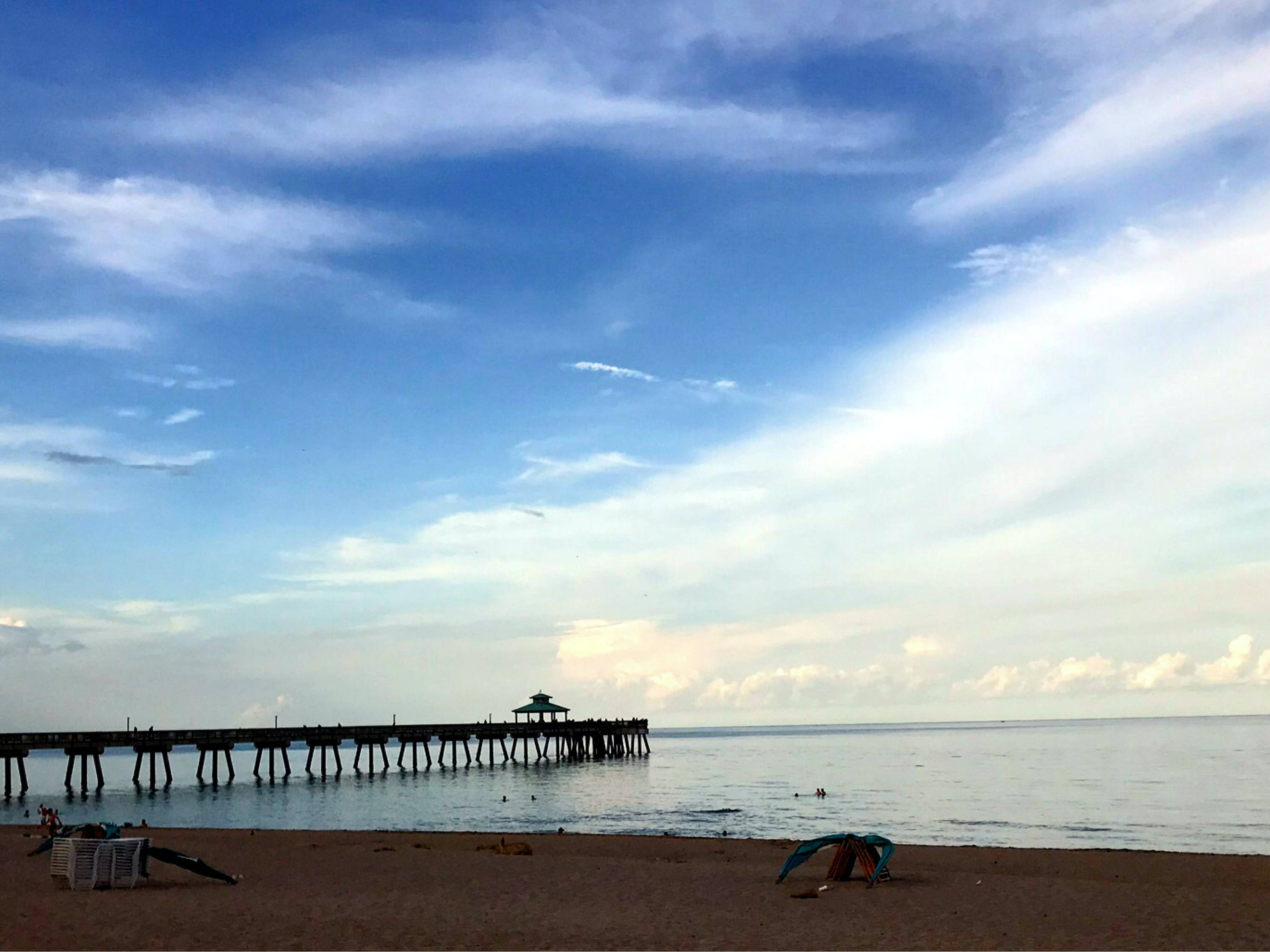 Similar to Miami, Deerfield beach isn't the epicenter of waves in Florida, but there's still plenty of fun surf to ride during the winter, as summertime in the south is extremely flat and waveless.
Park near the pier at Deerfield and you'll see the ever-popular Island Water Sports, one of the most community-based surf shops in South, and head in there to snag yourself a rental if you are looking to learn!
The waves at Deerfield Beach work best on an ESE or E swell and an incoming tide, and the fewer winds the better, so early morning and evening are always a go-to time frame. Simply park at the pier or any showerheads along A1A and enjoy the ability to find an uncrowded peak with a little bit of searching.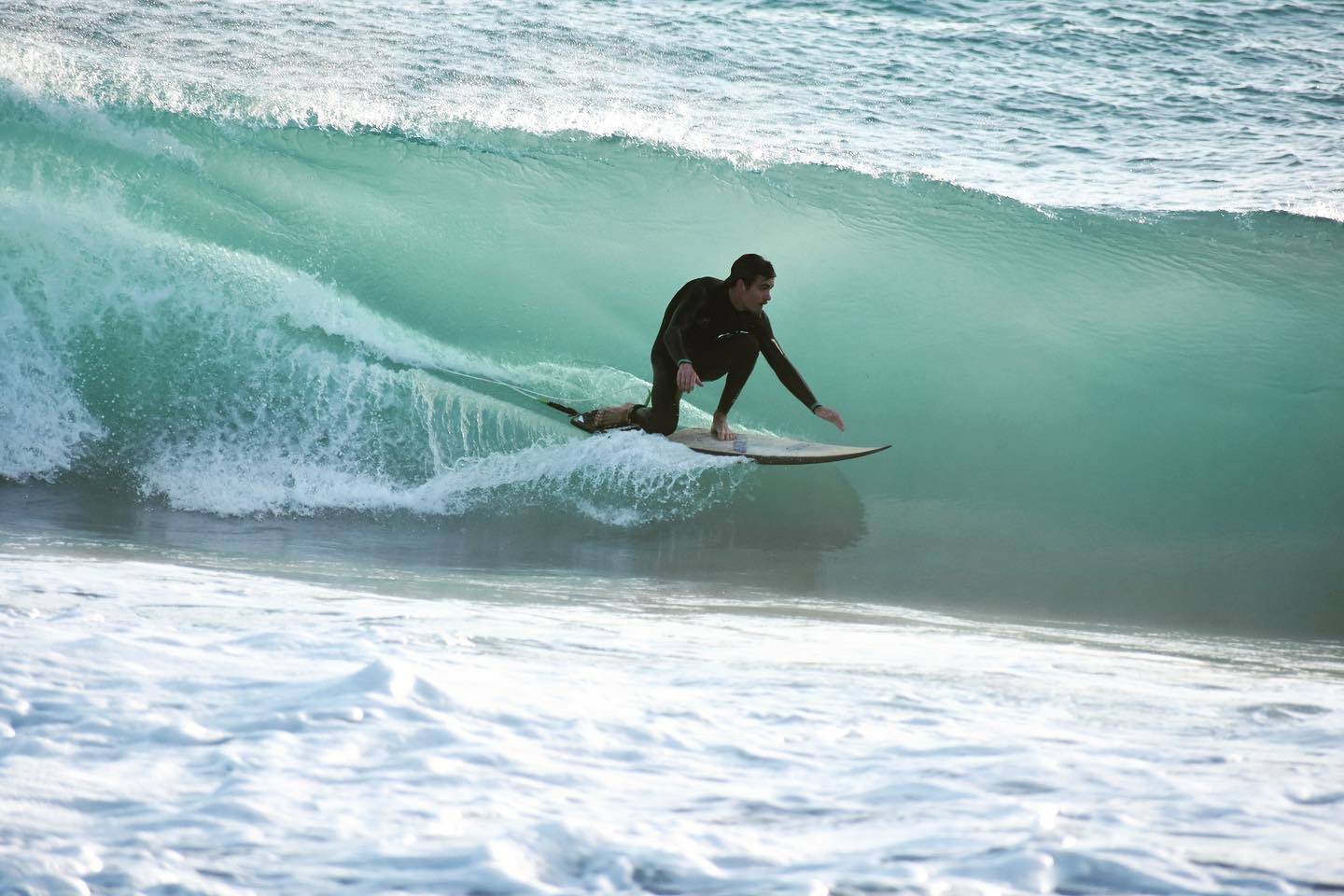 West Palm Beach is essentially the last surf spot that is hindered by the Bahamas shadow, and because it is further north than Miami or Deerfield, the surf spots in West Palm tend to get better waves than the southern counterparts.
West Palm Beach features a ton of great surf spots for you to check out.
Start at the Lakeworth Pier where you will find perfect sand bottom waves to learn the basics of surfing on without fear of rock or reef.
A little further up, on the Island of Palm Beach, there are miles of uncorded waves to choose from all along A1A. Good surf spots at Palm Beach include:
Clocktower

Sunrise

Reef Road
Overall, the surf community of Palm Beach is pretty accepting, but do respect them and their space.
The waves at Palm Beach are some of the best beginner waves when conditions are small, as you can walk yourself all the way out to the sandbar and the lineup where people surf, and you will enjoy some of the cleanest and clearest water that the East Coast has to offer.
The best time to learn how to surf at Palm Beach includes fall and spring, and occasionally there's enough juice behind tiny summer waves to stand upon them.
Just past Hobe Sound you will find yourself navigating the slightly better waves of central Florida.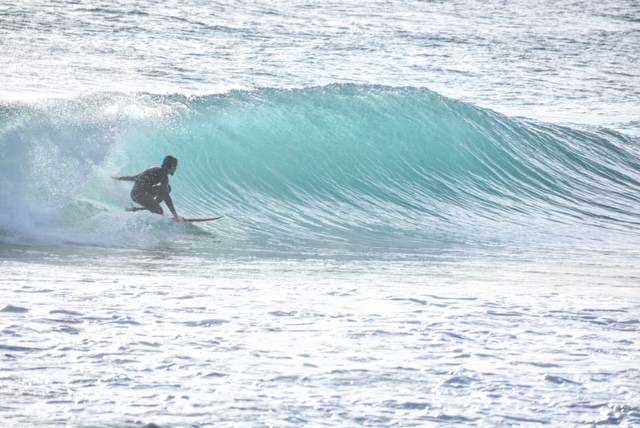 Fort Pierce is hardcore, and the surf scene is hardcore too.
If you are going to surf Fort Pierce Inlet, be ready for aggressive locals and extremely crowded lineups.
Fort Pierce breaks past the Bahamas shadows, so the waves are much better than down South, and sometimes when West Palm is flat Fort Pierce will still be firing.
But, do be wary. Locals don't like outsiders in their lineup, and they can be as equally as aggressive as the multitudes of sharks that love to hang around this surf spot too, so I highly suggest surfing here only if you are experienced.
If so, then you will enjoy a plethora of open lefts and rights that break over a handful of different sandbars around the inlet.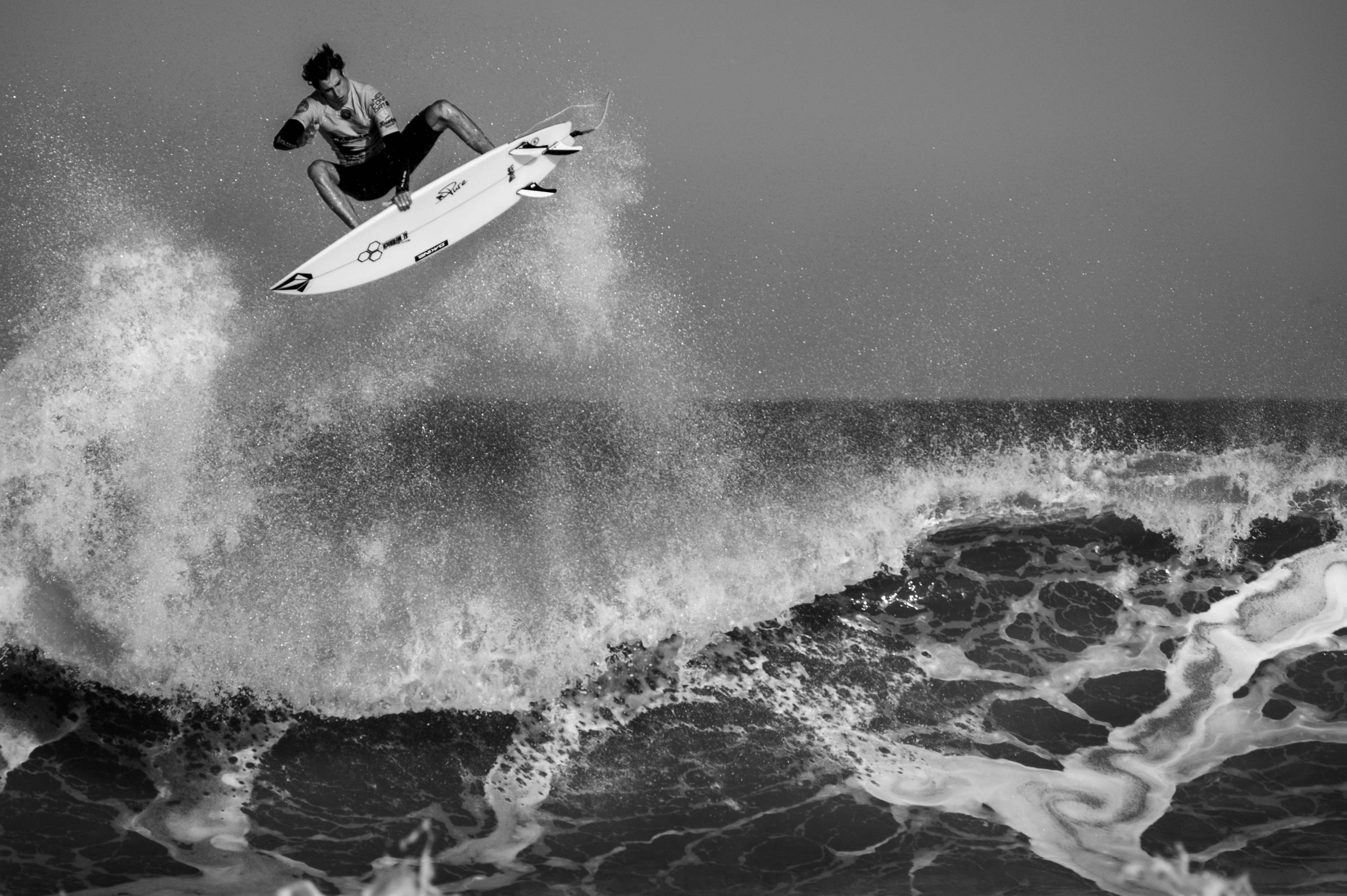 Sebastian Inlet is one of the best surf spots in Florida.
Although dredging and bad hurricanes have changed this spot from its prime time years ago, when professionals like Kelly slater would surf this spot as a kid, there are still incredible waves to be had at Sebastian inlet.
You can surf the fun right-hand wave that breaks off the inlet by entering the state park, but 5 minutes further north you will find a spot known as "Spanish House". Here you can walk to nearly any uncrowded wave you want and enjoy both rights and lefts as they pour in from the horizon.
The waves, however, are pretty serious, and Sebastian can have gnarly conditions to navigate, including extreme currents and hold-downs. If you are going to learn how to surf here, then just make sure to do so on a very small and manageable day closer to summertime.
If you want to learn how to surf in Florida, Cocoa Beach is THE SPOT.
The waves are extremely mellow, almost as mellow as the sun-fried locals who cruise on longboards down the relaxed waves, and there's a zillion spots up and down the Cocoa coast that each offer perfect dribbles to get the hang of surfing on without intimidation.
With surf shops galore to rent all your boards from, or to even snag a lesson, Cocoa Beach is where you will find some of the most integrated surf and skate culture compared to anywhere else in Florida, one of the best surf spots around.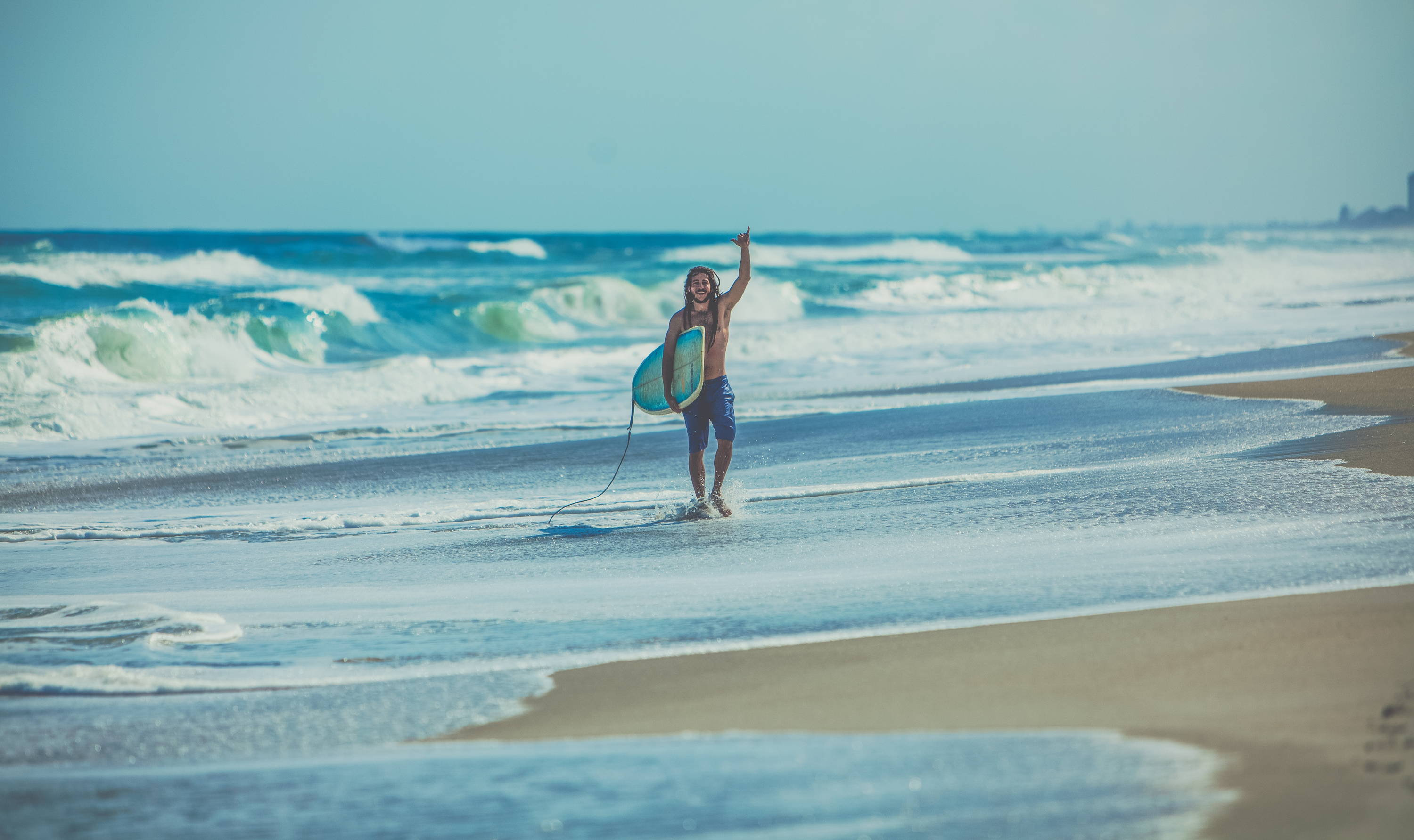 It's hard to nail down specific surf spots in Melbourne because the whole coast is essentially one big spot.
Melbourne is where the locals down south go when the swell needs to move past the Bahamas shadow to work, and they will often spend hours driving up the Melbourne coast, pulling off to the side of the road until the waves look promising.
If you are ready to tackle real, big waves that break hundreds of yards offshore, and if you seek surf adventure in addition to the actual surfing, then Melbourne is your go-to place. If you are learning how to surf, however, you may want to stick to Cocoa Beach instead.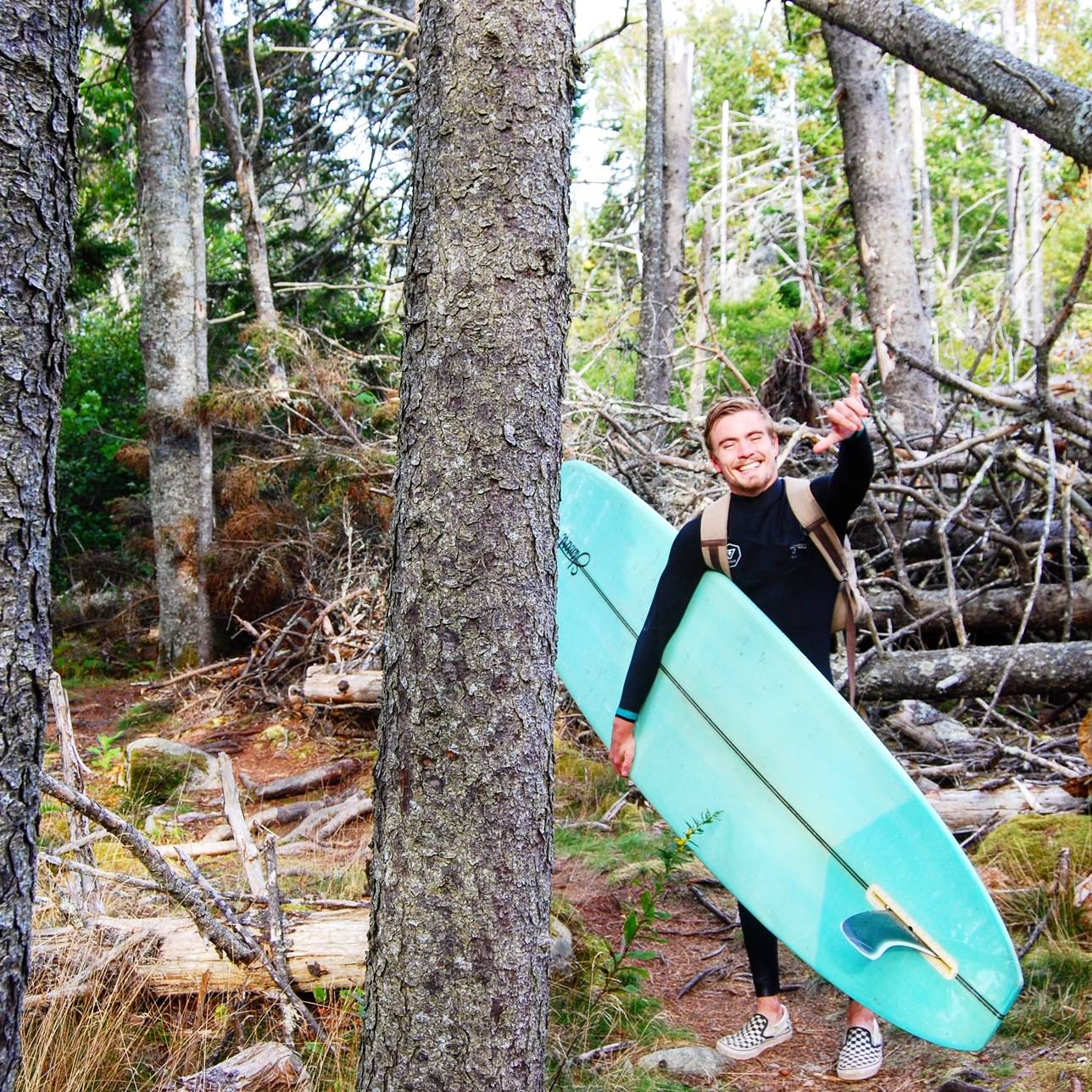 North Florida is where you can find the finest waves in the sunshine state. The water might be a little colder and darker, but it is well worth the peeling and open lines of these beautiful waves.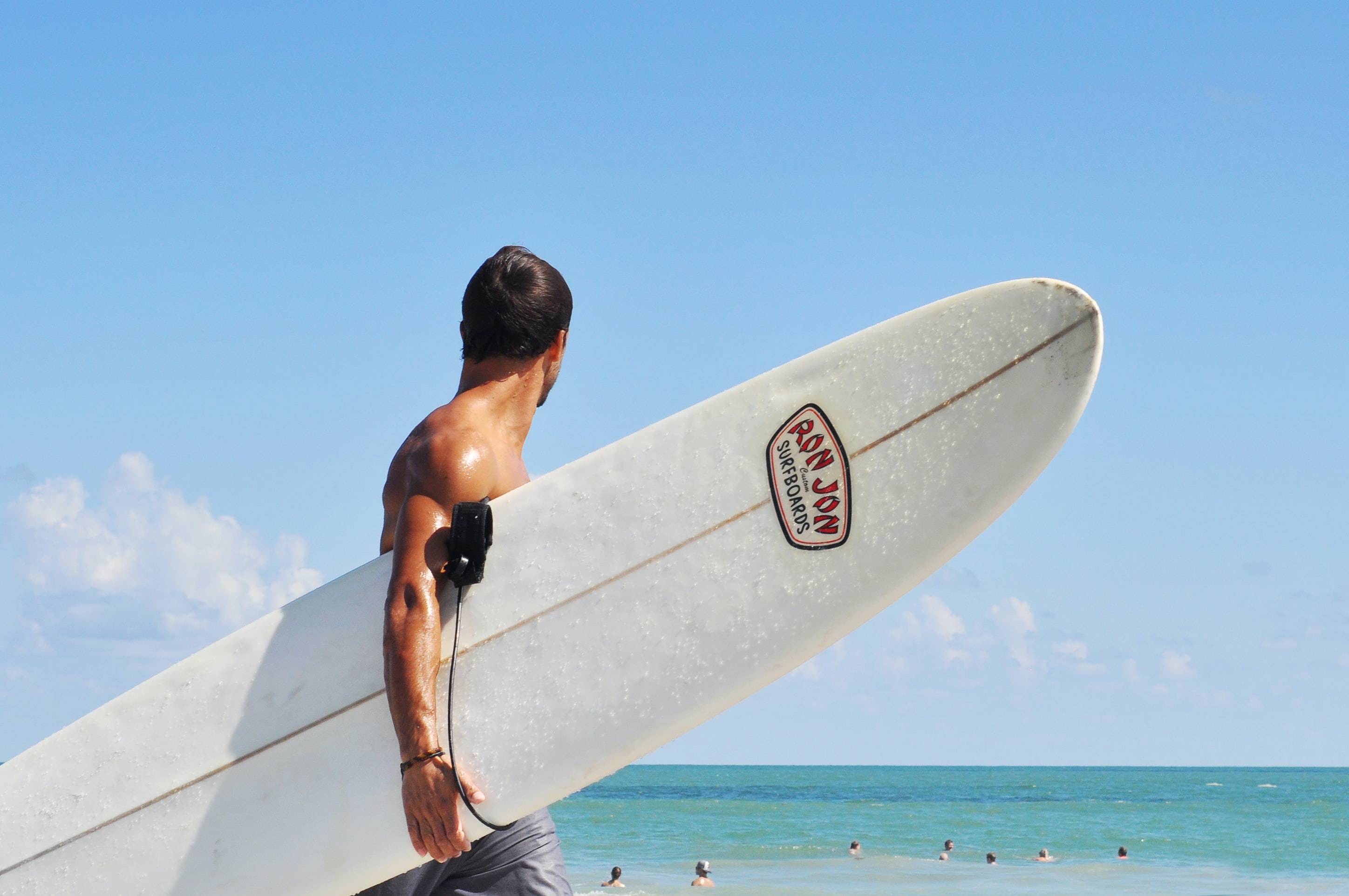 Do you like sharks? If not, then stay away from New Smyrna.
Seriously, the waves might be the actual best waves of your life that can be caught in Florida, but you risk that with a rather high chance of being bitten by a shark.
New Smyrna is the shark bite capital of the world, with a surfer being a bit (albeit not fatally, usually just a few teeth marks from a small blacktip) nearly every single day.
So why would anyone surf here?
Because the waves are the best you can get, and New Smyrna is the one spot where you can consistently surf in the summertime!
Tons of professional surfers are born out of New Smyrna, as they enjoy the very rampy waves that allow them to throw massive airs and turns, and you can often see pros out and about in the lineup.
The waves can get really large, and sometimes they break hundreds of yards out to sea, so if you don't have a ton of experience under your belt I highly suggest steering away from surfing here until you are fully ready.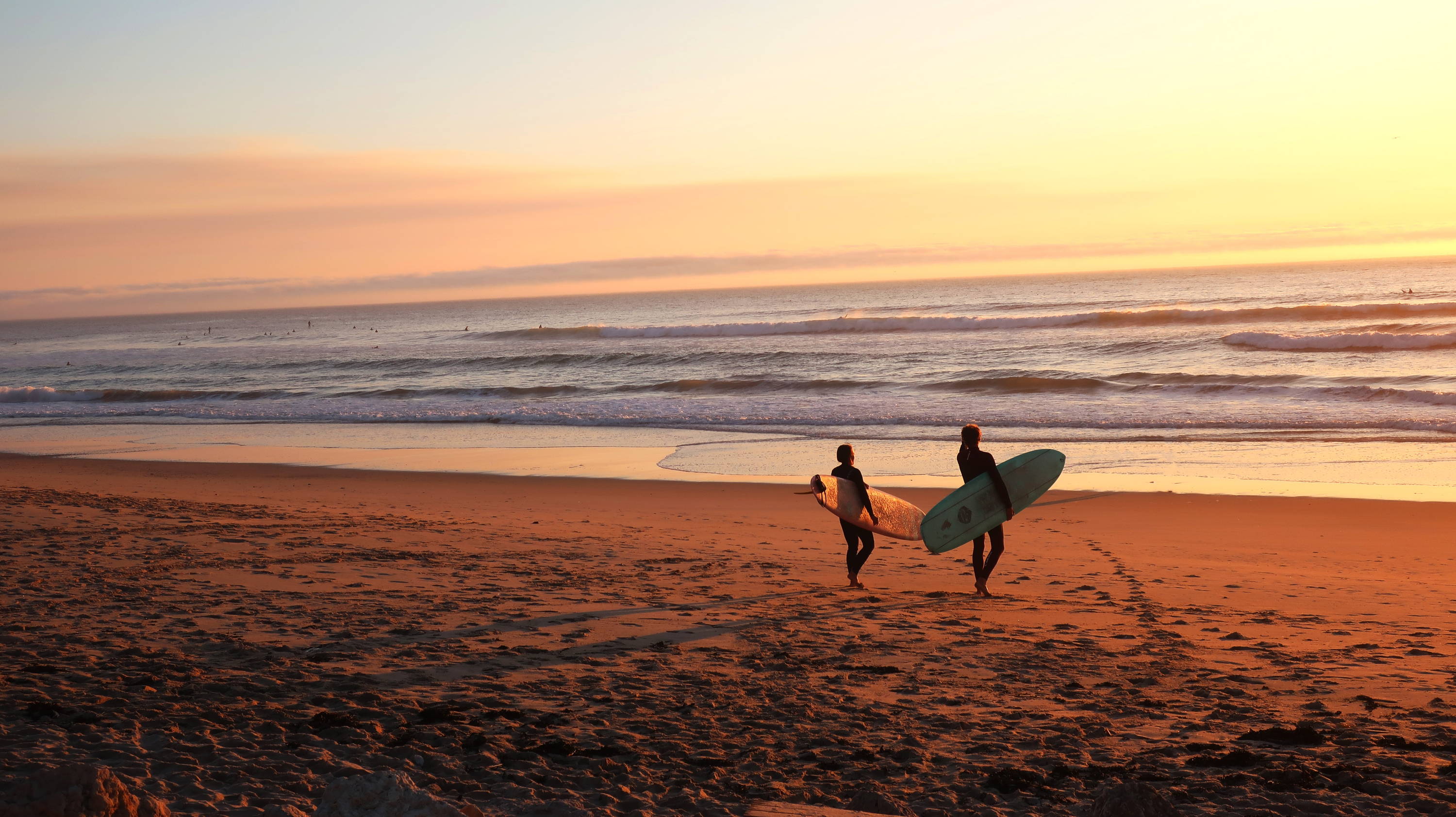 Jacksonville Beach is almost as north as it gets in Florida.
Because of this, the wintertime is far colder, and you will often have to wear a wetsuit when surfing Jacksonville beach during the winter.
The waves in Jacksonville are surely worth the wetsuit when needed, though.
Jacksonville pier features perfect rights and lefts on either side, and you can enjoy watching the talented UNF surf team as they throw airs and show off at their local spot.
A spot called flagpoles is a little more local-oriented, but if you are respectful to the locals you can catch amazing waves at flagpole when the pier isn't working or if it is too crowded.
The water in Jacksonville isn't as clean and as blue as down South, often quite a murky color, but this doesn't change the fact that there is a huge surf culture and that Jacksonville consistently has some of the best waves in Florida.
If you are looking to learn how to surf in the summertime, then Jacksonville Beach is for sure the most consistent of all surf spots to choose from during these warm months.