What are the Different Types of Clothing Materials?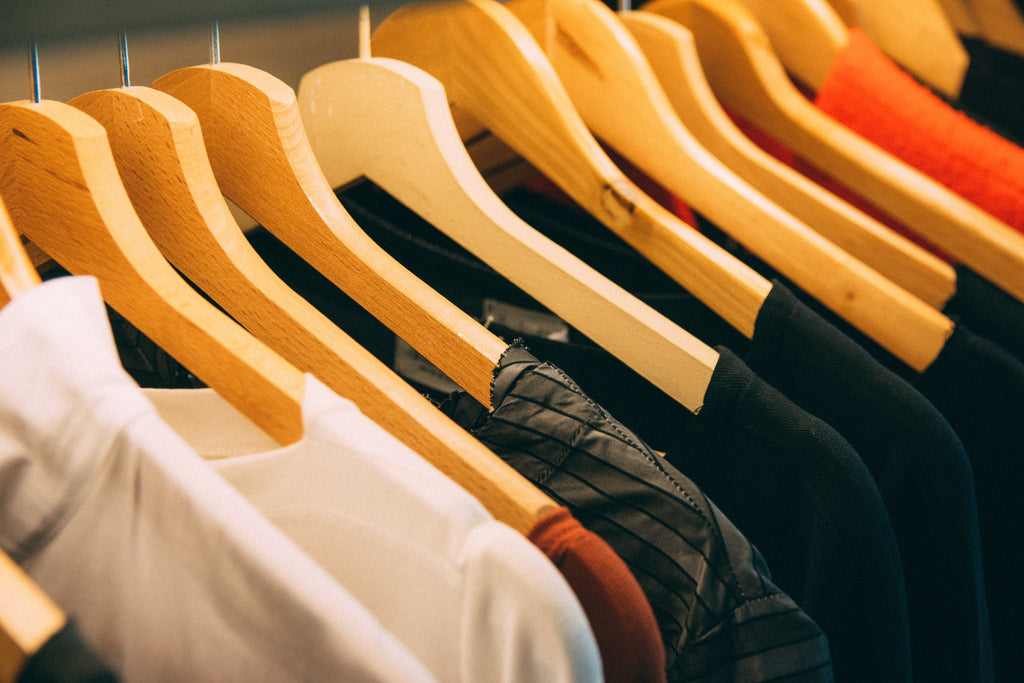 The variety of fabrics used in clothing and the unique personalities of each kind.
Use the discount code "Cotton" for 25% off your next order!  
What makes Farm Brand clothing different?
At Farm Brand, we choose to source only the most comfortable, soft, breathable, and sustainable sources of fabric for our activewear collection built on showcasing the depths of individuality.
With this, when searching through our vast collection of awesome t-shirts, hoodies, joggers, and shorts; you will notice a changing variety of material and material combinations used in order to create products of the highest quality and comfort.
From the classic, time tested materials such as cotton, to innovative means of creating fabric from synthetic materials such as crude oil; gaining an understanding of the different fabrics of which our clothes are made will help you to become more aware and specific when it comes to picking out the right brand and clothing for your personal preference.
In the future as you shop, go beyond just looking at the design or style of a particular item, and think also how the material impacts the overall look and feel of your clothes, and the different ways in which this will interact with your body under changing conditions.
We are going to go through and discuss each and every type of clothing material that you may find when browsing our products, as well as what it means when there is a combination of materials used, so that your purchase can be directed by sheer intrinsic knowledge.
Cotton 
Cotton is a type of fabric sourced from the cotton plant, one of the most widely farmed and desired non-edible crops that makes up a majority of our clothing material. Cotton has been around for ages, and it is one of the most popular choices of fashion material because it is extremely soft and it is completely organic, as cotton does not feature any synthetic materials.
Generally, cotton will always be described as being super comfortable. And by comfortable, we mean soft and breathable. Because cotton is derived from a fibrous plant, the clothing of which is made from cotton will portray these same characteristics.
The fibers that surround the cotton seeds are what make up the material, and when crafted into a garment, the fibrous nature of cotton will result in tiny pieces extending out from the main body of fabric which then creates a small barrier of air between the person wearing the clothing and the clothing itself.
This barrier is what allows cotton to maintain breathability, as air can freely move throughout this open layer, which is excellent when the temperatures start to rise. Just as well, cotton is great at absorbing moisture, which is an asset for both hot and cold weather.
When sweating, the absorption from cotton will lessen the chance for rash. When it is cold, although cotton does retain some heat, it is best used as the first layer underneath a more heat absorbing fabric so that your skin can still have room to breathe when you are layered up thick for the winter.
Pros:
Breathable 

Soft and Comfortable 
Moisture Absorbant 
Easy to Fit 
Suited for warm and cold weather 
Cons:
Because of the moisture absorbing properties, 100% cotton may not be the best for workouts that you want your body to sweat as much as possible
Prone to wrinkles 
Prone to shrinkage 
 Ring Spun Cotton 
In our activewear clothing at Farm Brand, as well as in many other clothing products, it is common to see a type of cotton used known as 'ring spun cotton'. In general, this is made from the same plant and fibrous material as standard cotton yarn, but the process in which it is created makes for a slightly stronger and softer material than normal cotton.
Ringspun refers to the process in which this type of cotton is created, as the material is literally spun and twisted into small strands that become extremely soft throughout the process, and these thinner yet longer strands of yarn will lead to a clothing product that is very durable.
 

Combed Cotton 

Combed Cotton is essentially the epitome of cotton materials. It is the absolute softest type of cotton that exists on the market today. Before the cotton is turned into yarn either by the normal process or the process of ring spinning, the cotton fibers are first quite literally combed out.  By combing the cotton before yarn creation, the fiber is loosened and opened up to create a material that is breathable and soft.

The small combing bristles also ensure that the cotton is entirely free from any impurities and loose ends as any minuscule piece of protruding fabric is brushed completely free from the cotton strands, resulting in the highest quality product around.
 Airlume Cotton  
When browsing Farm Brand Products, if you see a term coined "Airlume Cotton", then this simply means a type of cotton that is both combed AND ringspun. Talk about comfortable, right?
 French Terry Cotton 
French Terry cotton is a type of cotton material that is even 
softer and warmer than its other cotton counterparts. When clothing is crafted from "French Terry", this means that the garment will feature loopy and soft buildups, almost like a 'pile' (somewhat resembling the way that wool looks) of cotton on the side of clothing that is touching your skin.
On the outside layer of fabric, the cotton will be smoothed out. This creates one of the softest materials known to clothing today, and French Terry cotton is usually a bit warmer than its other cotton counterparts. Although it is warm, it will absorb sweat extremely well, and French Terry is very flexible, so this will often make for excellent workout and yoga wear as well as being one of the best sweatpants, joggers, or hang out shorts material around
To see exactly what we mean by comfort and quality, take a look at Farm Brand's French Terry Cotton Joggers.  
Polyester
Polyester comes second to cotton in terms of commonly used clothing material. The difference between the two, however, is that cotton is natural while polyester is synthetically derived from petroleum oil.
Although some clothing can be made of 100% polyester, this is usually pretty rare, and instead polyester is commonly combined with cotton to bring out the best of both materials.
In general, polyester tends to reduce the shrinkability of clothing. This means that after a few washes, your shirt will still fit the way that it was supposed to!
Polyester is also more durable than other plant based fabrics, so when combined with cotton this can create a shirt that is both soft yet long lasting in its nature. As well as being more durable, polyester is often defined as stretchier than cotton.
When combined together, a cotton and polyester blend will result in clothing that is soft and comfortable, with moisture wicking abilities thanks to the cotton; while also being durable and flexible thanks to the way that polyester fabric is created. This combination will not only last forever, but it will fit and contour to the shape of your body extremely well.
Polyester is classically resistant to wrinkles, something that those of us who hate to iron (and I know I do) can appreciate, right?
Our t-shirt collections at Farm Brand feature a 52/48 Airlume cotton and polyester blend. This means that 52% of the shirt is crafted from the absolute best type of cotton available and the other 48% is polyester, giving you exactly the benefits of both that you seek in high quality clothing that will last through thick and thin. View our T-shirt collections here:
Just as well, our ultra comfortable and stylish shorts made for just hanging out or working out feature another excellent example of polyester and cotton blends:
 Pros:
Extremely durable 
Soft and comfortable 
Resistant to wrinkles & shrinking 
Stretchy 
Resist fading 
Cons:
Can feel 'sticky'
Does not absorb sweat 
More flammable 
Synthetically derived 
Polyester Fleece 
What is polyester fleece?
This type of fabric is derived from the same chemical compounds as polyester but is crafted in a way that results in a very fuzzy material that mimics wool. Poly fleece is extremely soft and heat retaining, so it is often found in sweatshirts and other outdoor wear. It also dries quickly, which is an important aspect during those cold and wet winter months, especially if you are planning a cold weather hiking or camping trip.
It has been known to be lighter than wool while also being warmer, so this type of material took the outdoors market by storm because it can hold up to rugged wear from the durability that polyester provides.
Some of our sweatshirts at Farm Brand feature a poly fleece blend, making for pillow-like softness and the coziness you seek in your favorite go-to sweatshirt. Browse our poly fleece featured collection here!
What is Rayon?
Rayon is a type of fabric that is both natural yet also synthetically derived. This is because the majority of the material comes from wood pulps which is natural, but requires chemical interaction to create the fabric itself.
Rayon can be described as a sort of 'middle-man' between all types of fabric in the clothing industry because of both the way that it is created (Naturally and synthetically); as well as the characteristics in the way that rayon feels when wearing, as it feels similar to both cotton and polyester.
It is known to be very breathable and moisture wicking, similar to cotton in these ways, and because of such it is often combined with the other materials to create the best activewear products you can find.
By adding just a touch of rayon, such as in our joggers that feature 4% rayon, this will enhance the personality of the clothing to be perfectly suited for those sweaty workout sessions and active days.