Why are Leggings so Popular?
And Why you Need to Own a Pair Today!
Leggings are simply the best.
From their stylish approach at looking really, really amazing with a plethora of different outfits, to their ability to act as the best choice of clothing for nearly any type of occasion, leggings have built a popular following thanks to their sheer versatility.
It feels so good when you have that magic pair that has been worn to new comforts and that is just as equally fit for a day lounging around the house as they are for cruising up the side of a mountain on a hike. And there's a good chance that if you wear your leggings all the time then you know this all too well, but it is always worth zooming your perspective back to realize the small things in life that are worth appreciating.
But if you aren't sure of exactly the reasonings of why leggings are so popular and all of the different kinds of fashions and lifestyles that they allow you to conquer with aesthetics always in mind, then we're going to showcase a few of the things that make leggings the go-to choice for fashionable functionality.
Oh, and then of course introduce our brand new, hand-picked collection of Farm Brand leggings that we are so very excited to announce!!
For those of you who wish to skip the reading, simply click the link below and get to shopping!
But for those of you who wish to understand exactly why leggings might just be the best type of pants to exist, then keep on reading because we have some content you might like!
It's a question that is difficult to answer. Other than formal occasions, leggings are pretty much fit for any kind of day that life can mix up for you. A combination of comfort and beauty that makes one realize just how tricky it can be to meet in the middle, and leggings do just that.  
There are so many life occasions that leggings work well for, as well as so many seasons, and there's really not a lot that leggings can't do.
Leggings offer you one of the best choices in female workout clothes and are fit for any active, outdoor occasion that you can think of. And there are a few good reasons as to why.
The first is their tight, secure fit. When your body is moving, lifting weights and squatting, trail running through the woods; the last thing you need is a loose piece of fabric to interfere or trip you up. Leggings are tight around the body and ankles so that this never happens.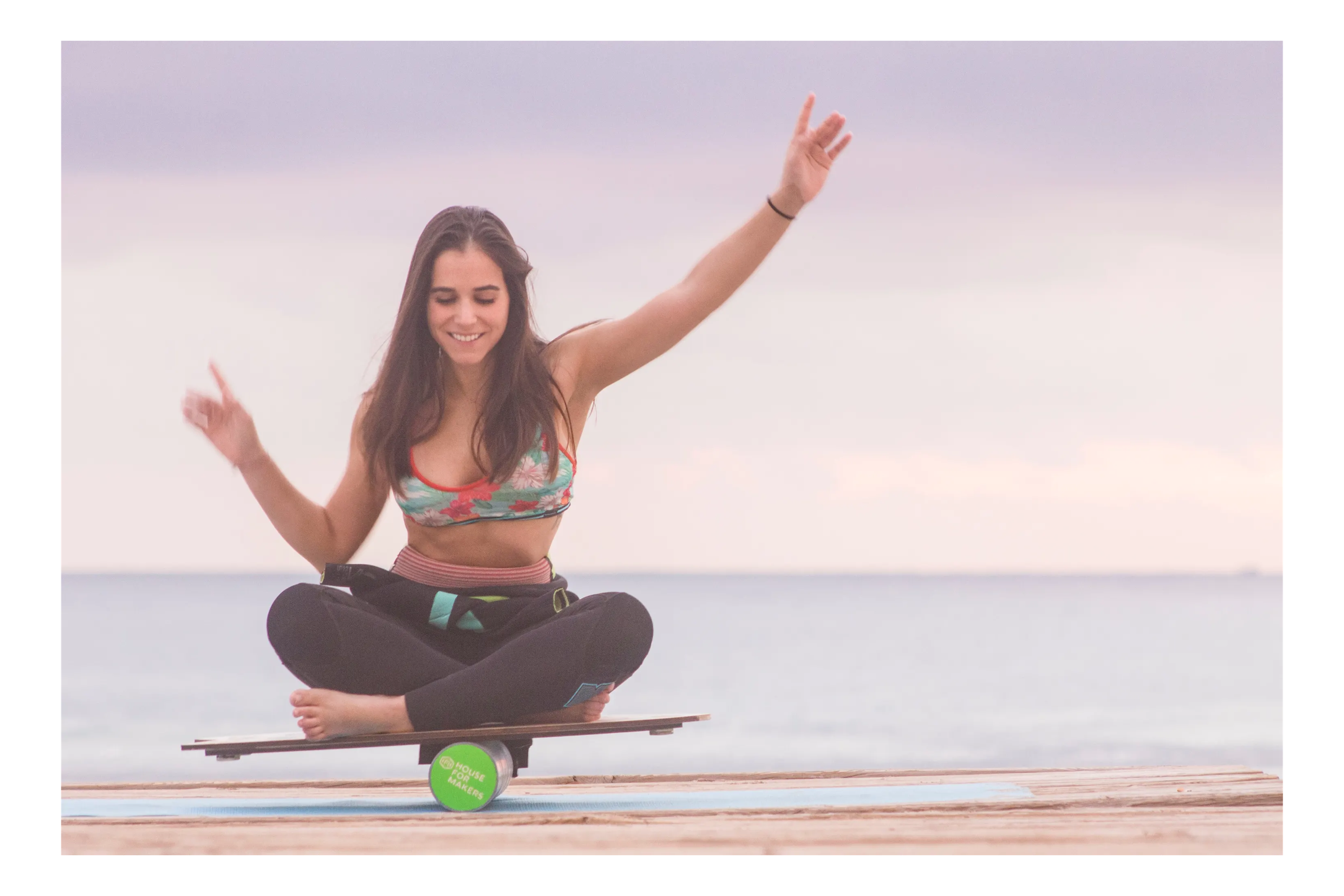 But being tight won't hold you back, as leggings maintain a ton of flexibility so that your range of motion is never hindered while you push yourself to newfound fitness levels. This flexibility also creates compression to tangibly enhance your performance.
For outdoor activity, this is also essential, and leggings are breathable during the warm months to help keep you cool while transitioning to one of the best layers when it gets cold, ready to tackle any activity.
Leggings protect you from any form of chafing when doing sports like cycling, climbing, or running, helping to protect your skin and keep you at peak performance because the truth is that chafing can slow you down and it hurts!
From the gym to the yoga studio to the outdoors, a pair of leggings is ready for it all.
The Lazy, Hang Around the House Day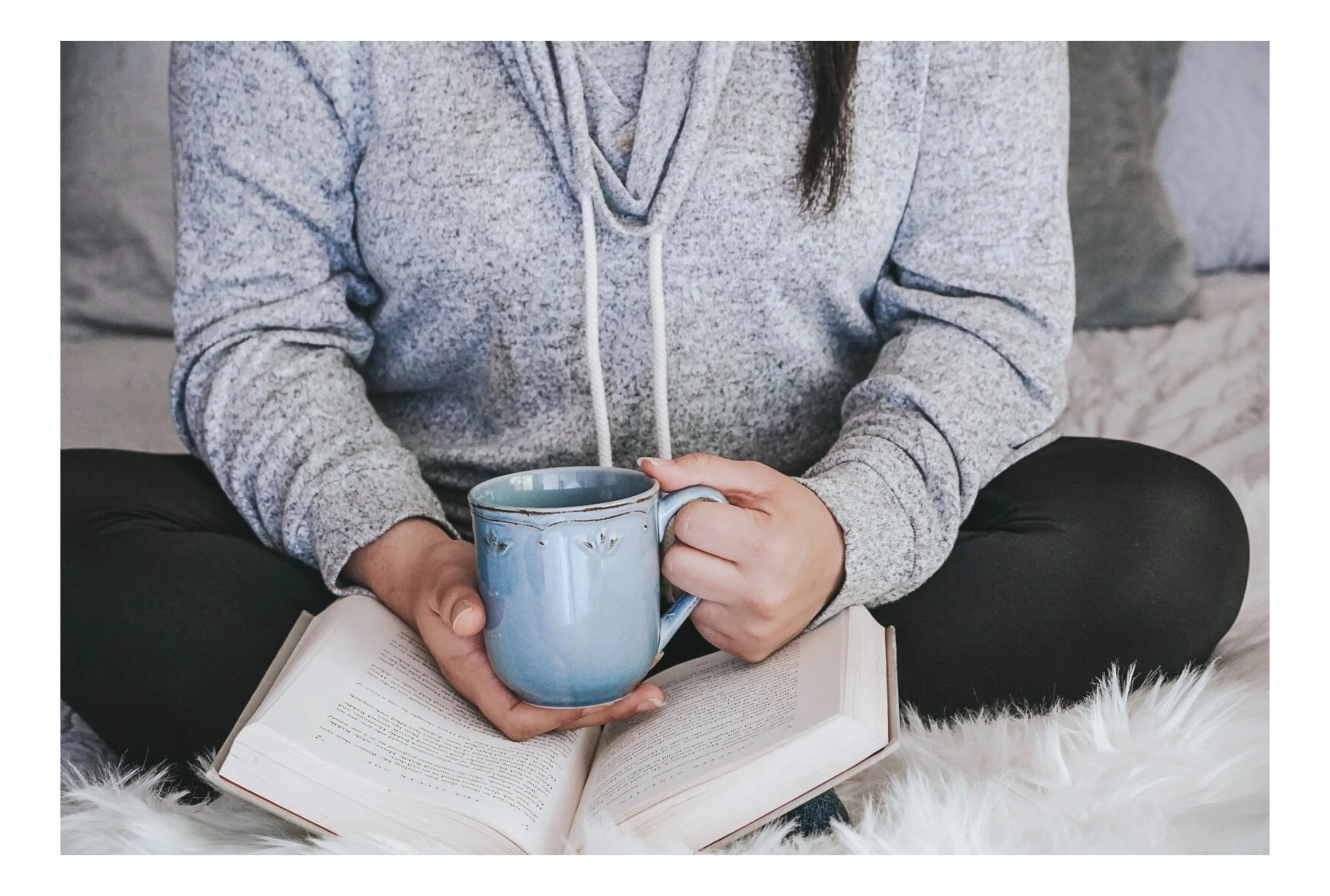 Although fitness and lazy days are pretty opposite from one another, this doesn't stop leggings from acting as one of the most popular And right back to their flexibility, there isn't a couch, bed, or bean bag position that leggings would not allow you to easily scoot your way into, never feeling restriction on your legs.
And best of all, if you need to do another snack run, just throw a big ol' hoodie on and you are rocking the lazy day look that will always maintain appeal.
choices for comfortable hang out clothing as well.
Leggings are warm and cozy for stretching out on the couch with a book, and their tight fit feels comforting, the compression also an asset for any soreness from previous days' workout as this helps your blood vessels to work harder and better.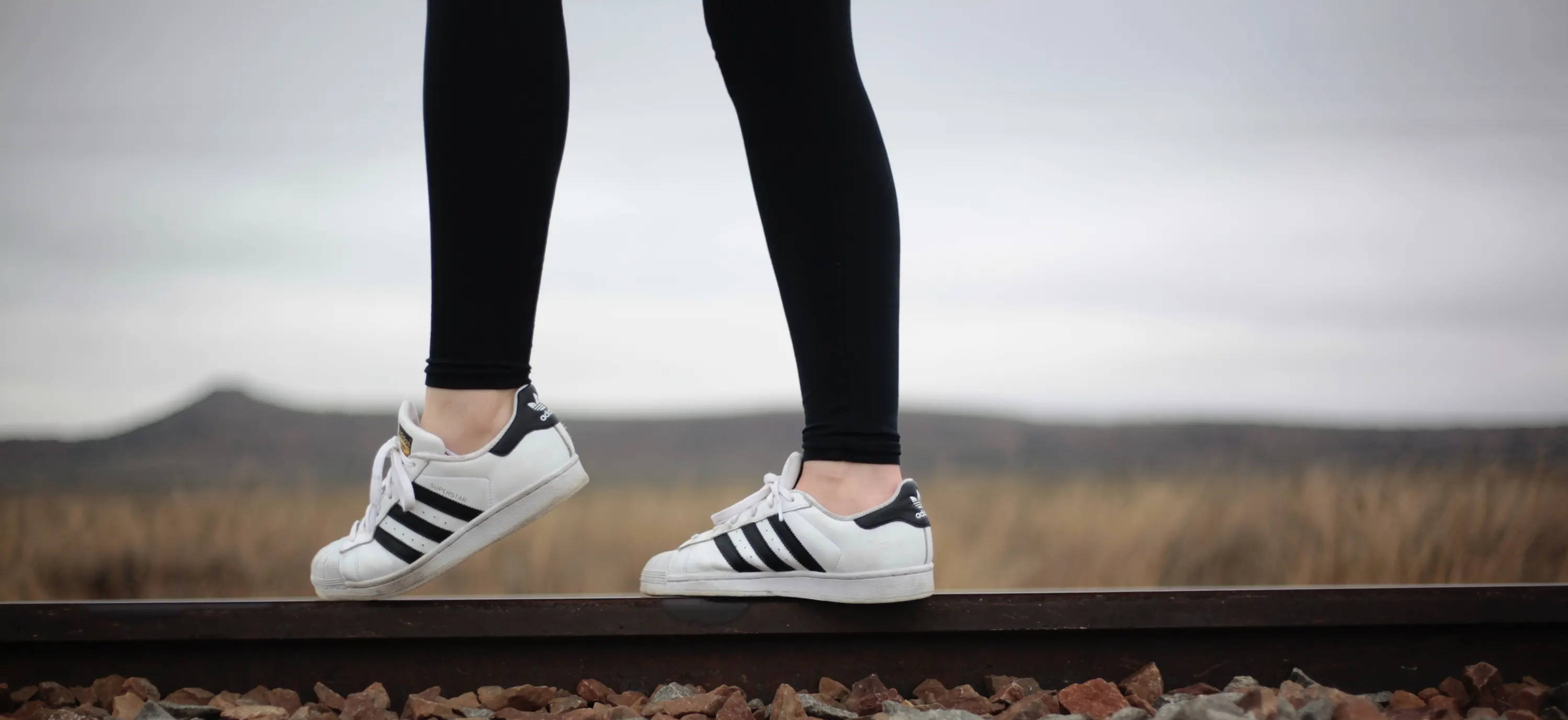 Apart from the regular fitness outfits, like leggings and a tank top, and the lazy day outfits that usually involve a sweatshirt, leggings can be styled really nicely to make them fit for outing both casual to slightly dressed up.
Styling leggings is simple yet it is fun, as they act as somewhat of a blank slate for the rest of your outfit. A beacon of simplicity that allows you to spice the rest of the outfit up really nice.
If you want an enticing combination of sleek, powerful, and alluring, then go for the all-black approach. Most leggings are black, anyway, so this makes it easy.
Your layering will of course depend on the weather, but a black tank as an undergarment with an open, black jacket is grunge at its finest.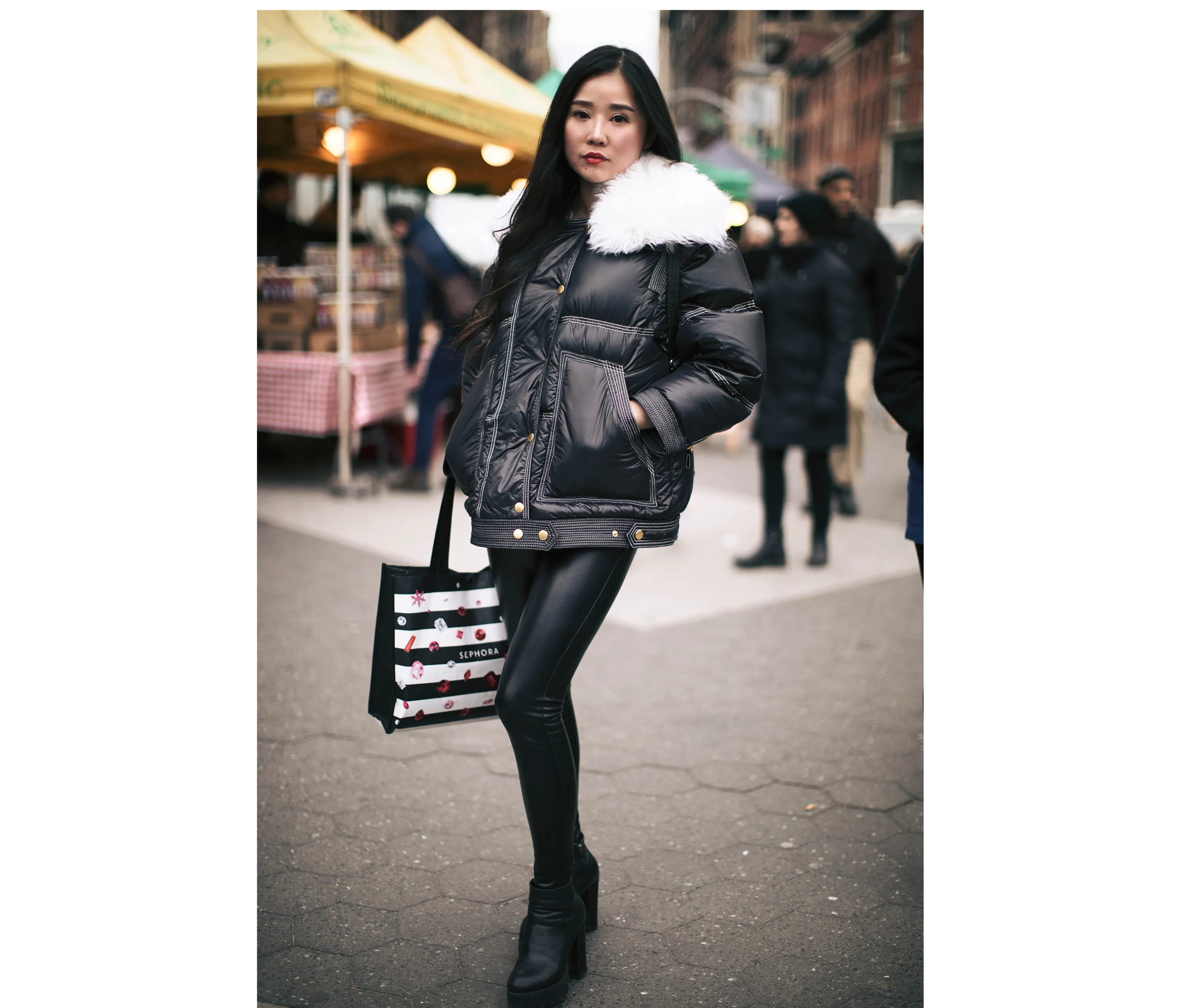 For a little bit of skin to show off your six-pack and a brighter approach, a colorful crop top long sleeve shirt with pulled up sleeves and some form of tennis shoes is a perfect way to embody a casual yet put together active style.
Denim and leggings are a perfect match for any simple public outing, like lunch on the pier or a day cruising around some shops, and try styling this with an open jacket and a white crop top underneath.
When the temps start dropping down, big jackets and leggings do really well, and this can range from simple hoodies to sophisticated jackets. The choice just depends on what kind of style you are wishing to embody on that day! For a little fall and winter flair, a scarf and beanie with your favorite pair of leggings will keep you cozy and warm during all those holiday occasions.
In the end, leggings go with just about anything, so just know that the fancier you dress your upper half your legging will follow right on by, as they can adjust to any of your looks.
Different Kinds of Leggings and Legging Materials- Plus Farm Brand Leggings!

Leggings are available in a few different styles that affect exactly what you might choose to pair them up with.
When it comes to the outdoors, fitness, and working out, a Capri style legging might just be your first choice. Capri legging is short on the ankles and calves, stopping just below the knee. This enhances breathability, but more importantly for all of those weighted squats, this also increases flexibility.
Regardless, with both types of legging your knees will never feel restricted and your legs will remain totally free so that your lower body can work as hard as you want it to! And both help to keep things sanitary when at the gym or during yoga, as they protect your skin from highly trafficked places.
High waist legging also offers one of the best choices for female gym clothing. The high waist helps to keep everything tucked in. And by everything, we mean your other clothing and your skin for a nice tight look and feel.
They also ensure that you are good to go when you bend down into a deep, aggressive squat, as you don't have to worry about any skin slipping out. That, and they look really dang appealing.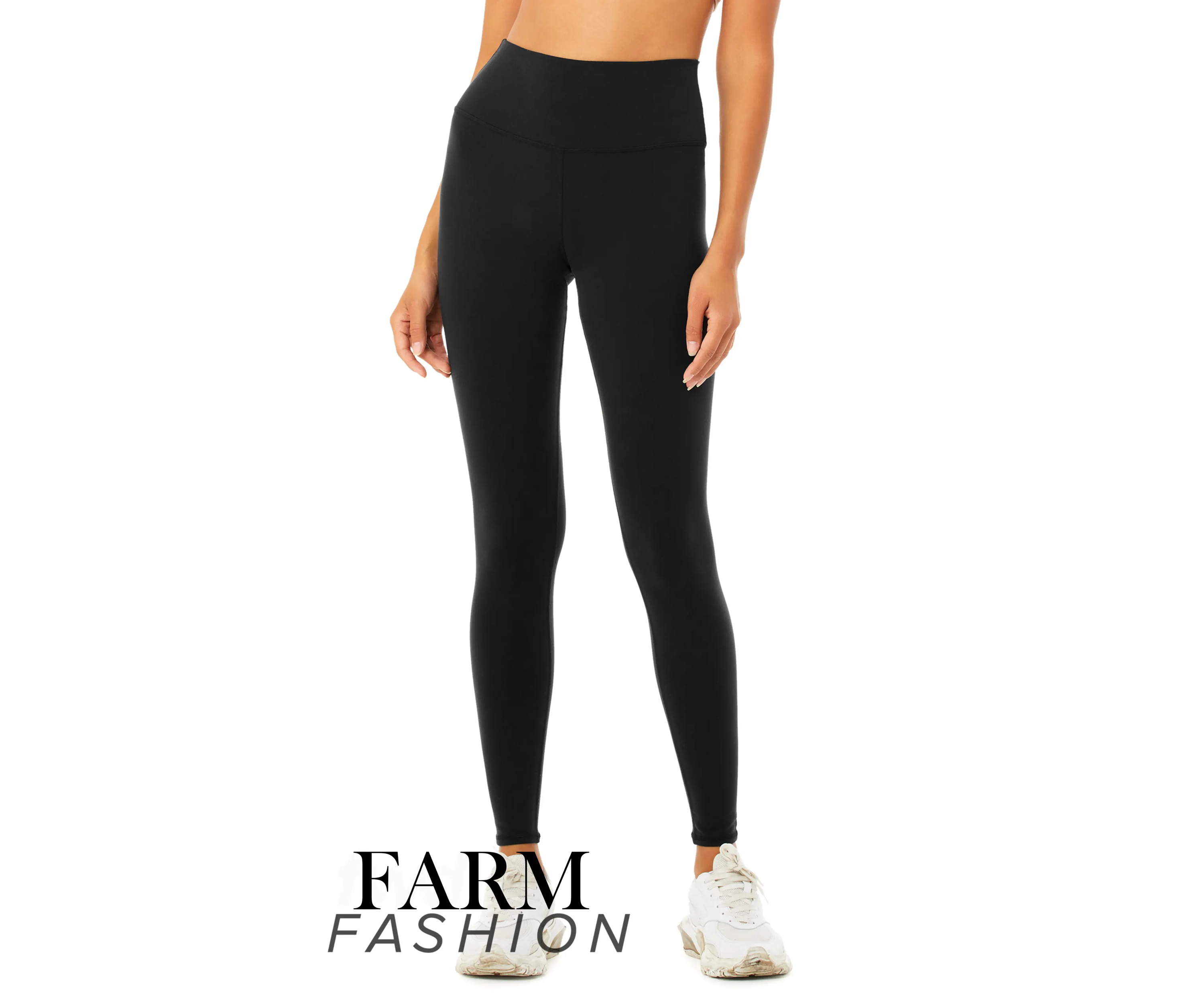 If you are really looking to move your legs in a more cardio or outdoors hiking type of setting, especially when it is hot outside and during summer, then it doesn't get much better than legging shorts as they cut off well above the knee.
Legging shorts are made for you to move. They prevent chafing, they are breathable, and they are about as flexible as it gets. Legging shorts are best for cardio-based workouts and less for the gym, as you probably want the skin protection that Capri or full leggings provide.
When it comes to dressing up and specific style, full-length leggings usually act as the base. This is because full-length leggings essentially mimic pants, and this allows them to easily match any other garment you could pair throughout any season, especially the cold, as they are also warm and comfortable.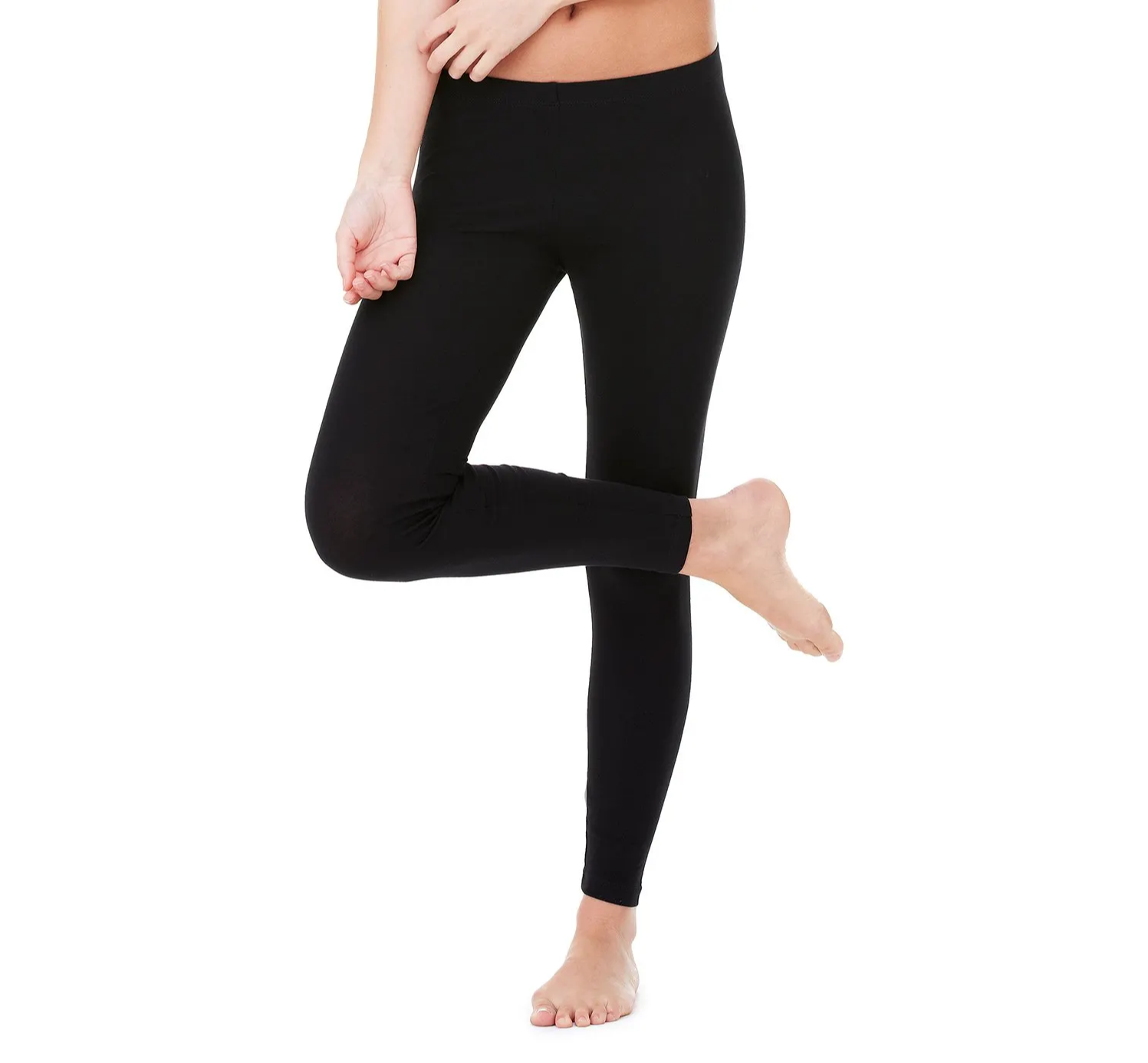 From big jackets and big boots to a simple tee, full-length leggings can take you from simple to stylish with just a few simple adjustments to the rest of your clothing! And of course, full-length legging is the best for wintertime workouts and anything fitness related you do outside, as just because they can be styled for a work lunch doesn't mean they still aren't as flexible and breathable as ever!
Leggings are simply a must-have item in your closet, clothing that you can always rely on. And no, leggings absolutely never made a bad gift! So whether you are shopping for yourself or someone else, have fun browsing our entire collection of legging here, and remember. 5% of your sale will be donated to charity, so feel just as good shopping for your legging as you will when wearing them!
---
This article has been brought to you by your friends at Farm Brand.