How Professional Soccer Player Veronica Latsko Trains, Recovers, and Thrives during the Peak Summer Heat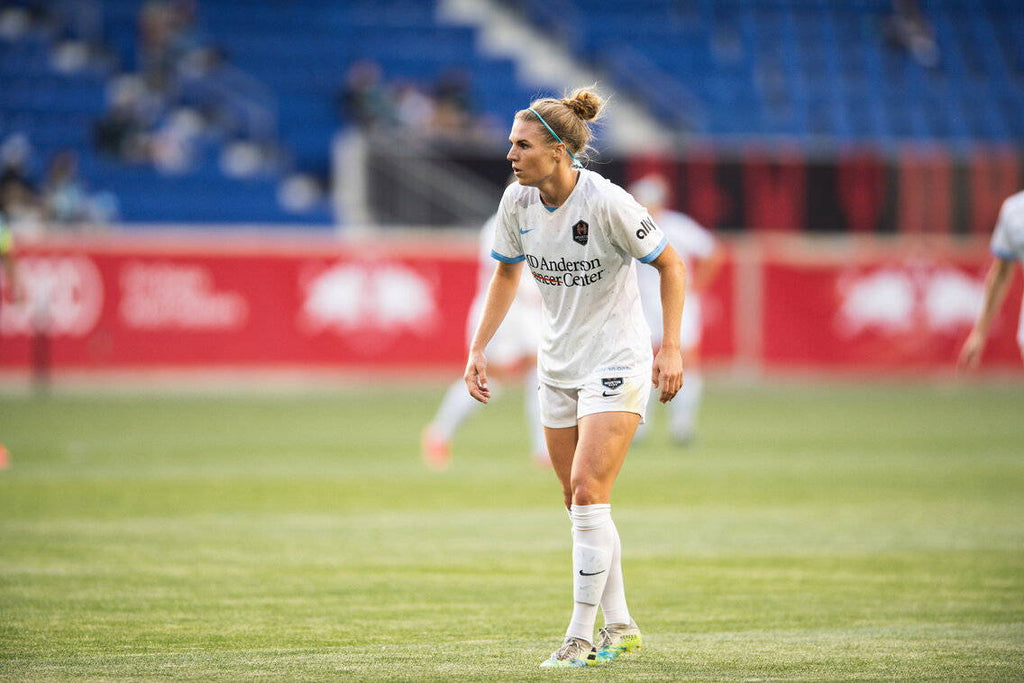 Veronica Latsko is a star forward for the Houston Dash in the NWSL (National Women's Soccer League). As many soccer fans may know, in the world of women's soccer, the US reigns supreme. Unlike men's soccer, where the powerhouses and elite leagues of the sport are located predominantly in Europe, the world's best women's soccer stars play in the United States. This is evident when you take into account the vast success of the US women on the international stage and the fact that stars from around the world choose to play in the NWSL. Veronica is in her fourth season with the Houston Dash and has played abroad in Australia for two off-seasons, where she recently excelled with Sydney FC. Coming off back-to-back wins against Tacoma and Orlando with a goal against Orlando, I sat down with Veronica to talk about how she trains and preps for a season that's played in the summer heat.
You clock above 10 miles nearly every game, how do you prepare for that kind of exertion in the days leading up to a game?
---
The most important part of match prep for a 10 plus mile game is having the ability to run over 10 miles every week. All the training that you do in the week before a game is loading you up properly to compete at the highest level during the game. That means at the beginning of the week, you put more miles and exertion on your body. In the days leading up to the game, you offload. When the day before the match arrives, you're focused on mental preparation because the physical preparation is taken care of already.
---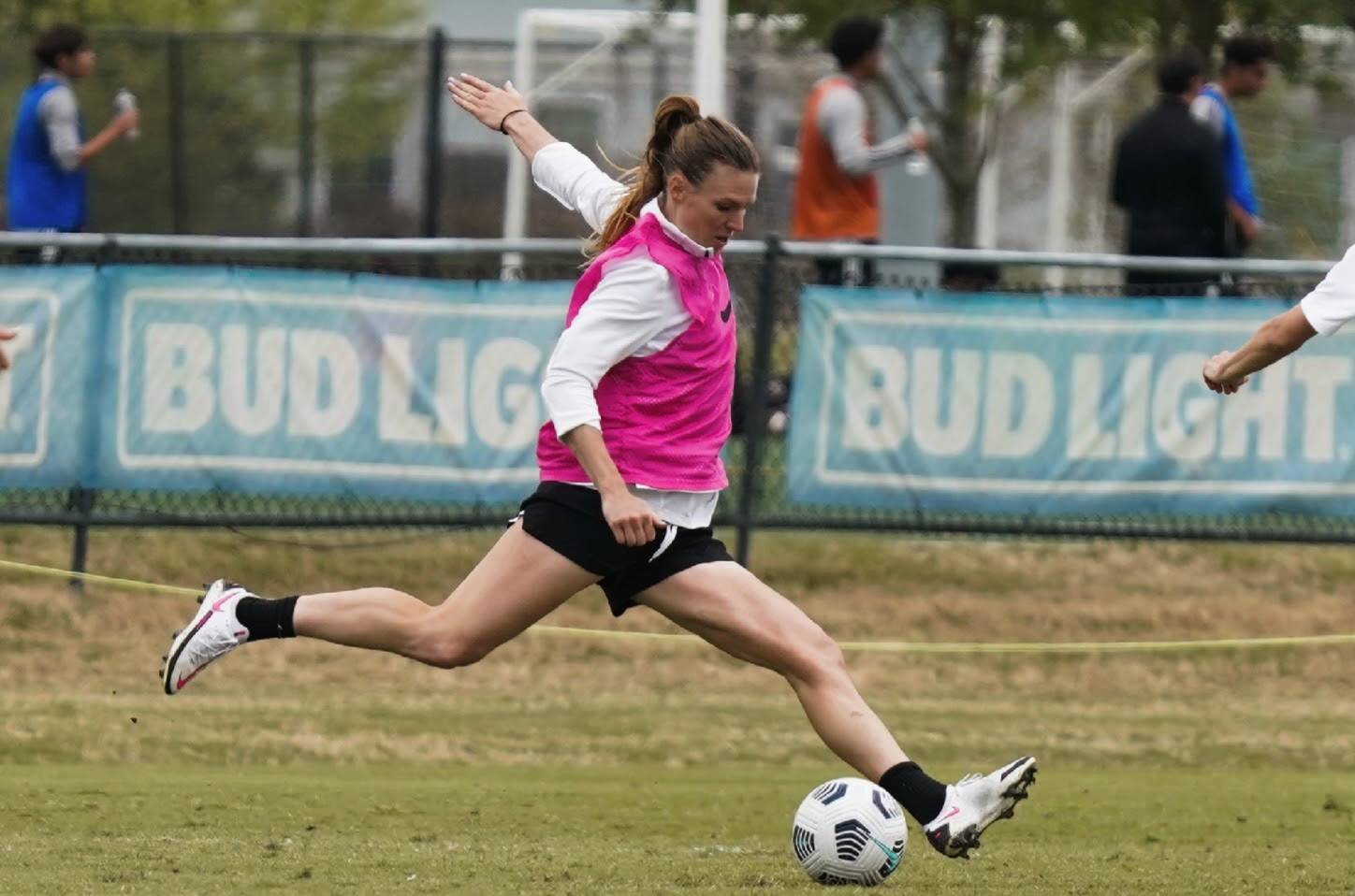 ---
How do you handle training in and often playing full 90-minute games in 90 plus degree heat?
---
Having lived in Houston for the last four years, you learn that you sweat here 10 times more than anywhere else in the country. The only way to combat that is through hydration. We hydrate thoroughly before, during, and after every training. During peak summer months, we weigh in and out of training to track our water loss.
---
What other metrics do you use to track your exertion in a week of training?
---
We have a GPS and heart rate monitor on us during our entire training sessions and for our games. The focus of that data is not necessarily the distance you're covering, but the type of running you're doing. The GPS is there to ensure you're clocking an adequate amount of high-speed running during the week of training, but also to ensure you're not overdoing it. If you overdo it, you risk overuse injuries and a higher risk of being injured during the match. If you under train, you're not preparing your body for the load it's going to experience come match day.
---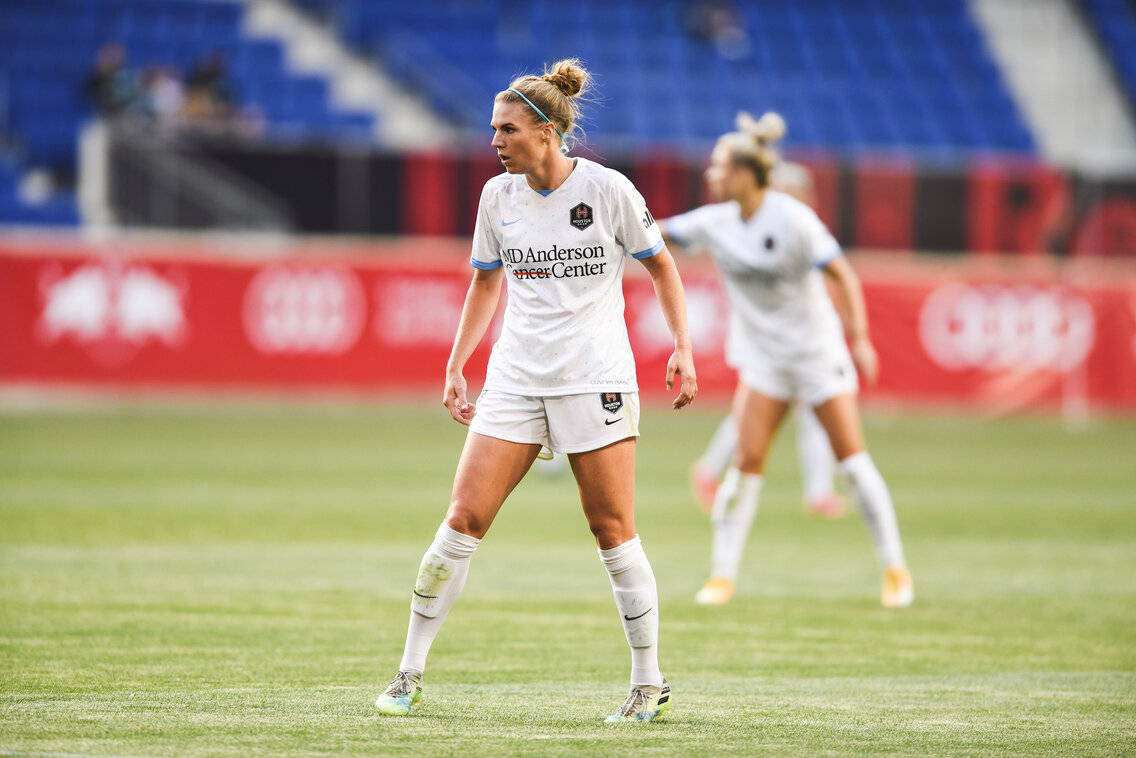 ---
We've talked a lot about in-season training. What's the focus of your off-season training?
---
This year was a bit different. Due to COVID, we had a much shorter offseason. In past years, I would go abroad and play in Australia. So, I never really had an offseason. The best way to get fit for 90 minutes of soccer is by playing soccer. This offseason, I did a combination of long-distance running, anaerobic running, soccer technical training, and weightlifting. But I'd much rather just be playing soccer the whole time.
---
How important is nutrition to your everyday life, and what are your priorities nutrient-wise?
---
 Nutrition is huge for performance. What you put in your body determines how your body will perform. A major focus of mine is protein for recovery. I try to make sure I have 120 grams a day during the season. I'm not a huge meat eater, but I try to get my protein from alternate sources, as well as chicken and fish.
---
---
What do you do for recovery?
Sleep is probably the most important aspect of recovery for me. We use various recovery products, such as Nomratec and Hyper Volt, and get a lot of tissue work done. Active recovery, especially the day after the game, helps me a lot. Biking and yoga are great ways to activate your body without stressing your joints.
---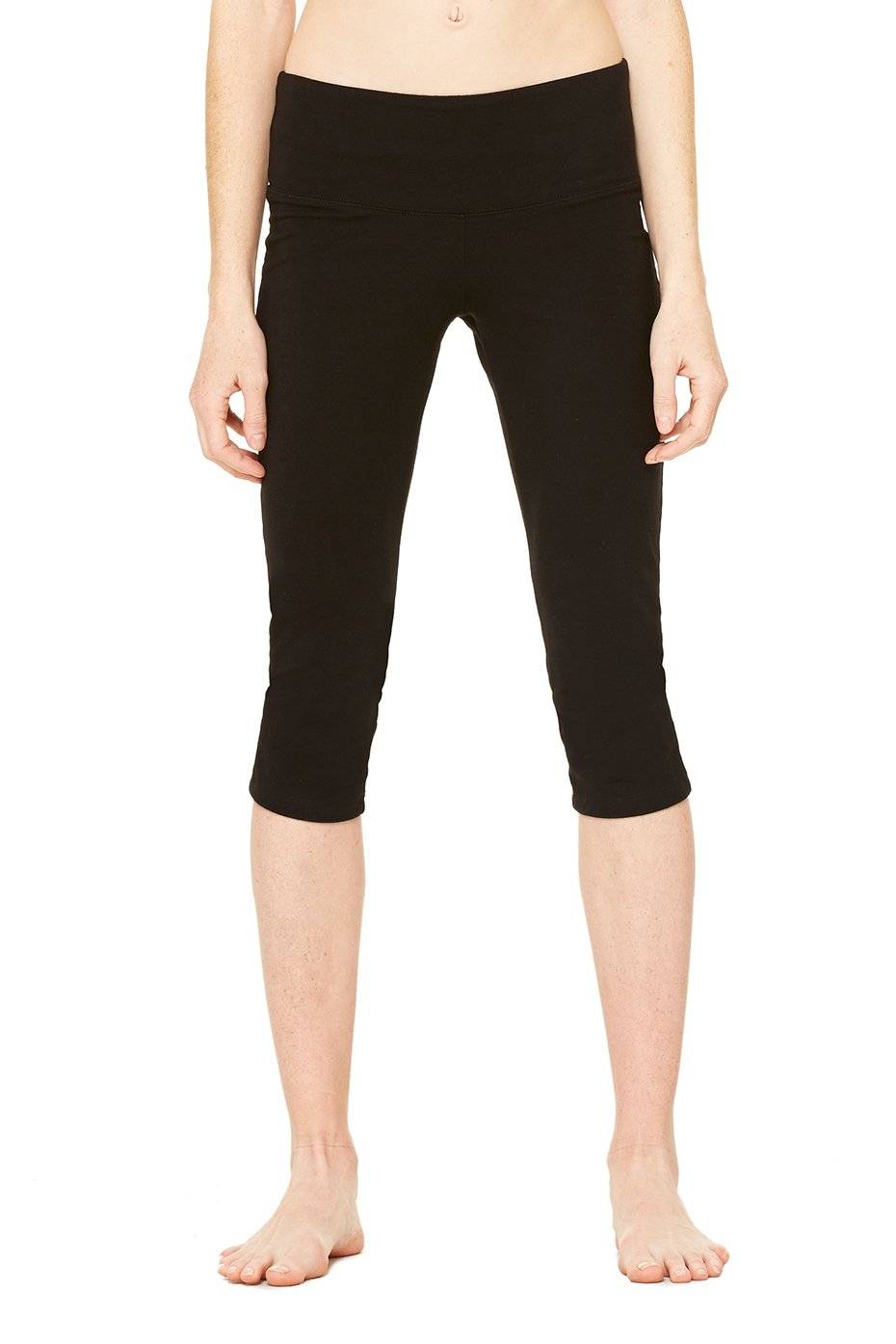 ---
How can the average weekend warrior incorporate aspects of your training into their routine?
---
Making sure you properly load before a big activity like a race. Loading is more than just the psychical prep but also what you're putting into your body. Off days are also important. And off / rest days don't mean having inactive days. Off days should be active, go for a bike ride, do yoga, or go on a long walk.
For more workout and recovery tips, stay tuned to the Farm Brand blog. For your next workout, make sure you're sporting the latest Farm Brand activewear pieces. Shop here. Follow along on Veronica's NWSL journey here.