Farm Brand Entrepreneur Highlight: Andy Williams of Stranded Tiki Surfboards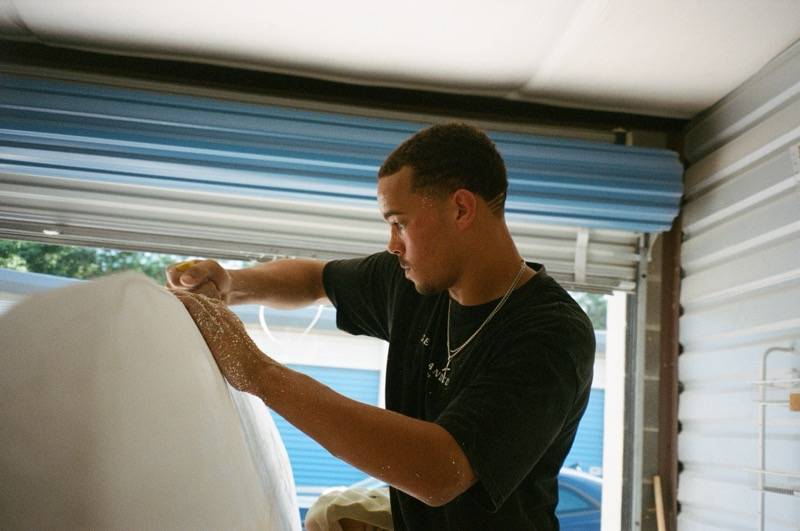 By Morgan Bernard
The surf industry is having a moment in the sun. The apparel giants that once dominated the shelves of your favorite retail stores have since retreated into oblivion. Now, the actual tradesmen and women of surfing, the board builders, are taking center stage. The COVID-19 pandemic wreaked havoc on almost every industry on the planet, except for the outdoors industry. Thousands of Americans decided to spend their lockdown in the great outdoors rather than stuck in some stuffy apartment, and they bought the gear to do so. Surfboard sales have been at an all-time high for the past year, with shapers around the globe working non-stop to meet the demand. At Farm Brand, we like to highlight small businesses and entrepreneurs who forge their own paths and aim to impact their respective industries in unique and exciting ways. This week, we are shining our entrepreneur spotlight on Andy Williams of Stranded Tiki Surfboards out of Galveston, Texas, to find out how he's making a name for himself on the Gulf Coast and beyond and how he wants his brand to be synonymous with Black Culture in surfing. Andy made me a twin fin last summer before I embarked on several month-long west coast road trip. I rode that trusty twinny all over California and put it through the paces at some of the state's most iconic breaks. Last week we caught up to chat board design, representation in surfing, and more. Dive in below!
---
---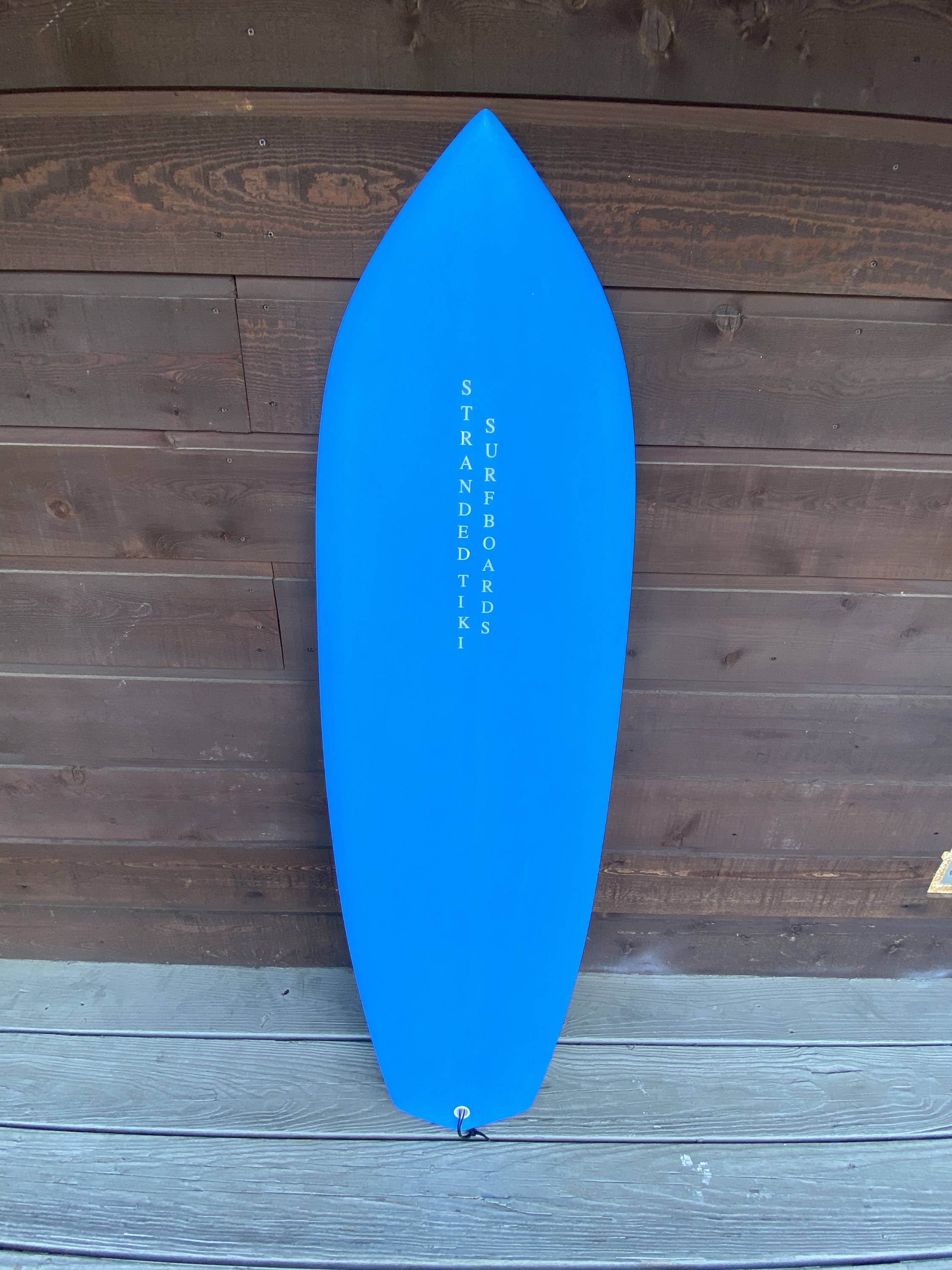 Hey man, so to start, where are you from and how old are you?
I'm from Dickinson, TX, and I'm 22 years old. I'm the owner and shaper of Stranded Tiki Surfboards out of Galveston, Texas. I'm also an engineering major at UTSA.
---
So, how long have you been surfing, and what got you interested in shaping?
I've been surfing for 10-years, and I started shaping to have something fun to ride in Galveston, which obviously does not have good waves often. I started shaping when I had a part-time job and had a bit of money to spend. I bought shaping supplies and started making boards for myself. When I was through, I wanted to be able to buy more supplies to keep shaping, so I sold boards. It took a lot of time to create a board I felt comfortable selling, but I was just selling boards to fund making boards because it's what I love to do.
---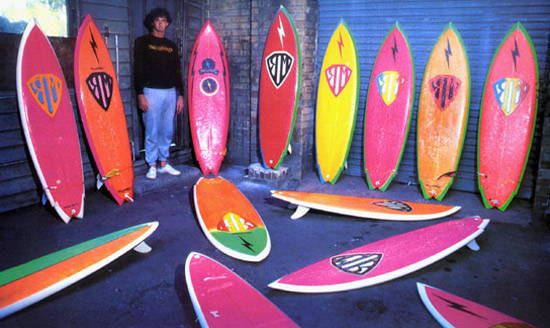 Mark Richards & his twin fin quiver. Photo Credit- Lost Surfboards
Tell me a bit about some of the shapers you looked to for inspiration early on.
At first, I would get hung up about the detailed technical aspects of boards, but I realized the benefits of having a more simplified approach to shaping and creating my own style of boards. I saw a quote from Mark Richards that talked about his simplistic approach to board design, and it really resonated with me. Other than Mark Richards, I've looked to Album Surfboards and Corey Graham Shapes. I tend to follow the work of more underground shapers who have forged their own style, not for technical inspiration, but because I want to do the same.
---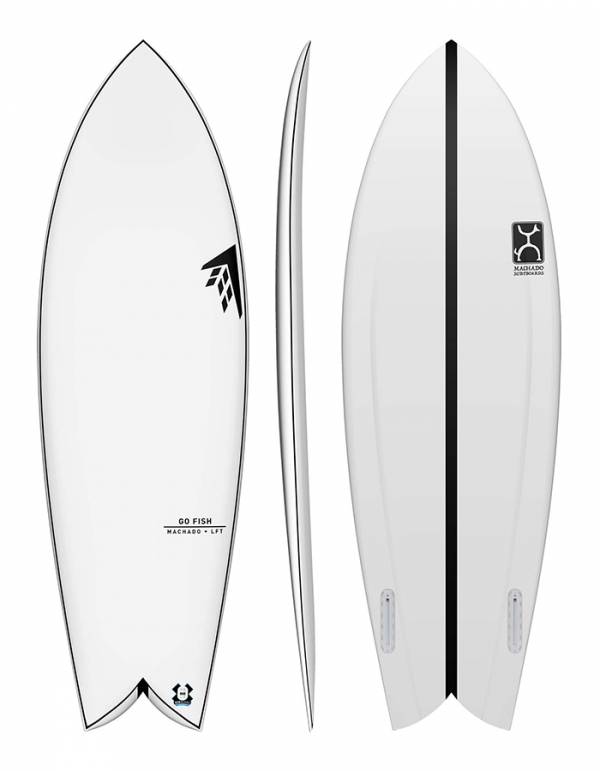 Rob Machado Go Fish. Photo Credit- Surf Corner
One thing I love about the twin you shaped me is how fast and lively it is. It's short, fat, and tons of fun to ride in all kinds of conditions. It has a huge channel running through the bottom that gives it a bit of performance, but it's not your traditional shortboard by any means. Most Texas shapers seem to focus on longboards while you're creating unique small wave boards that are far from longboards. Are those the types of boards you want to be known for?
I always try to stick to shapes that make surfing more fun, especially in the types of waves we have in Texas. They're the types of boards I'm drawn to as a surfer. A lot of surfers in Texas ride high-performance shortboards and stretched out mid-length versions of shortboards when it's small. I would rather be on something I can move and have fun with. When I started shaping, I looked at boards like Rob Machado's Go Fish, the Lost Puddle Jumper, and the Superbrand Fling for inspiration.
---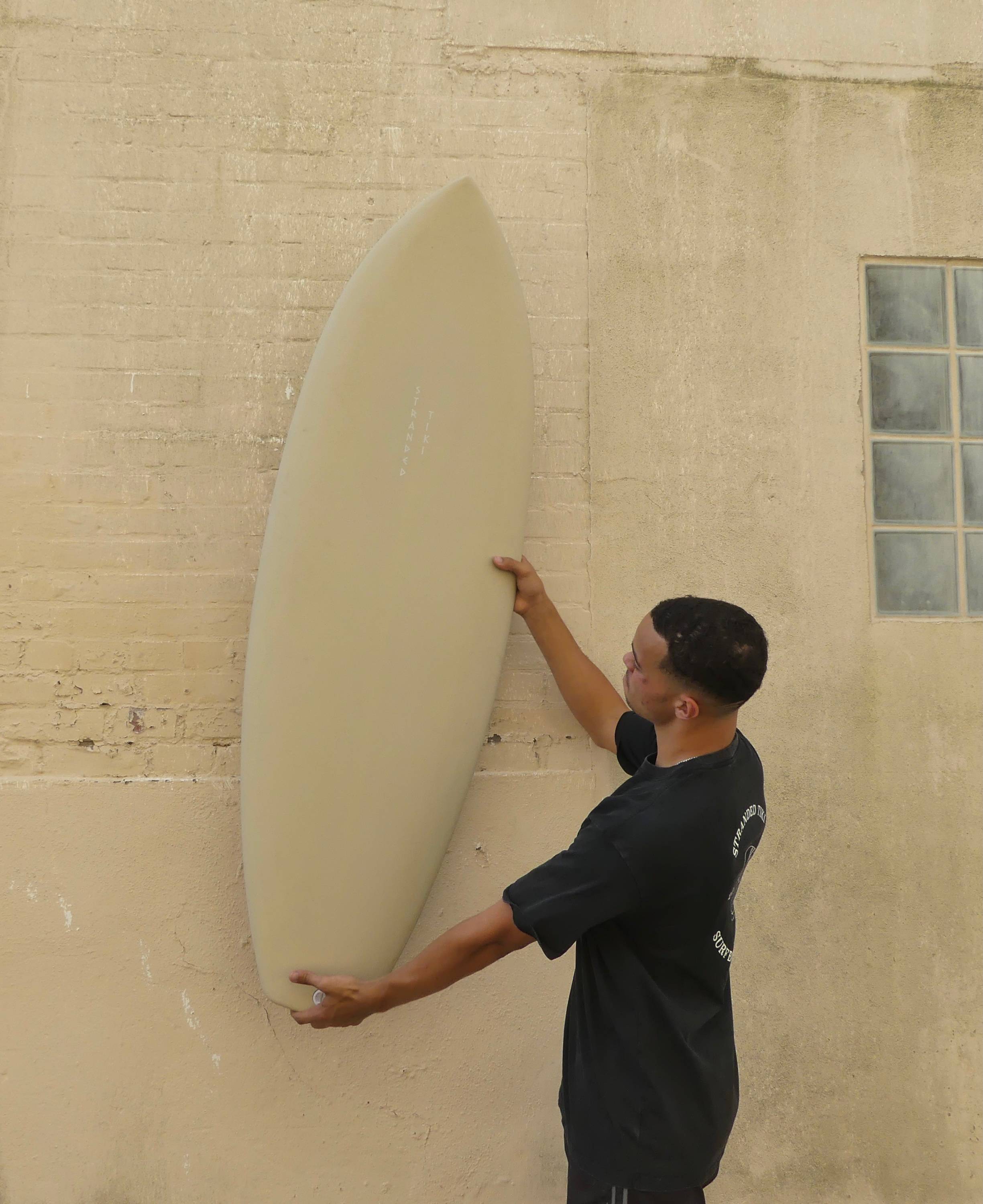 You've proudly incorporated your identity as a Black surfer and shaper into your brand. Tell me about what that means to you and what your goals are in that regard.
I want my boards, my designs, and my brand to be associated with Black Culture. The way people see Jordans as representative of Black Culture, I want them to see my shapes in the same light. Ultimately, I want Stranded Tiki Surfboards to be part of the Black surfer identity.
---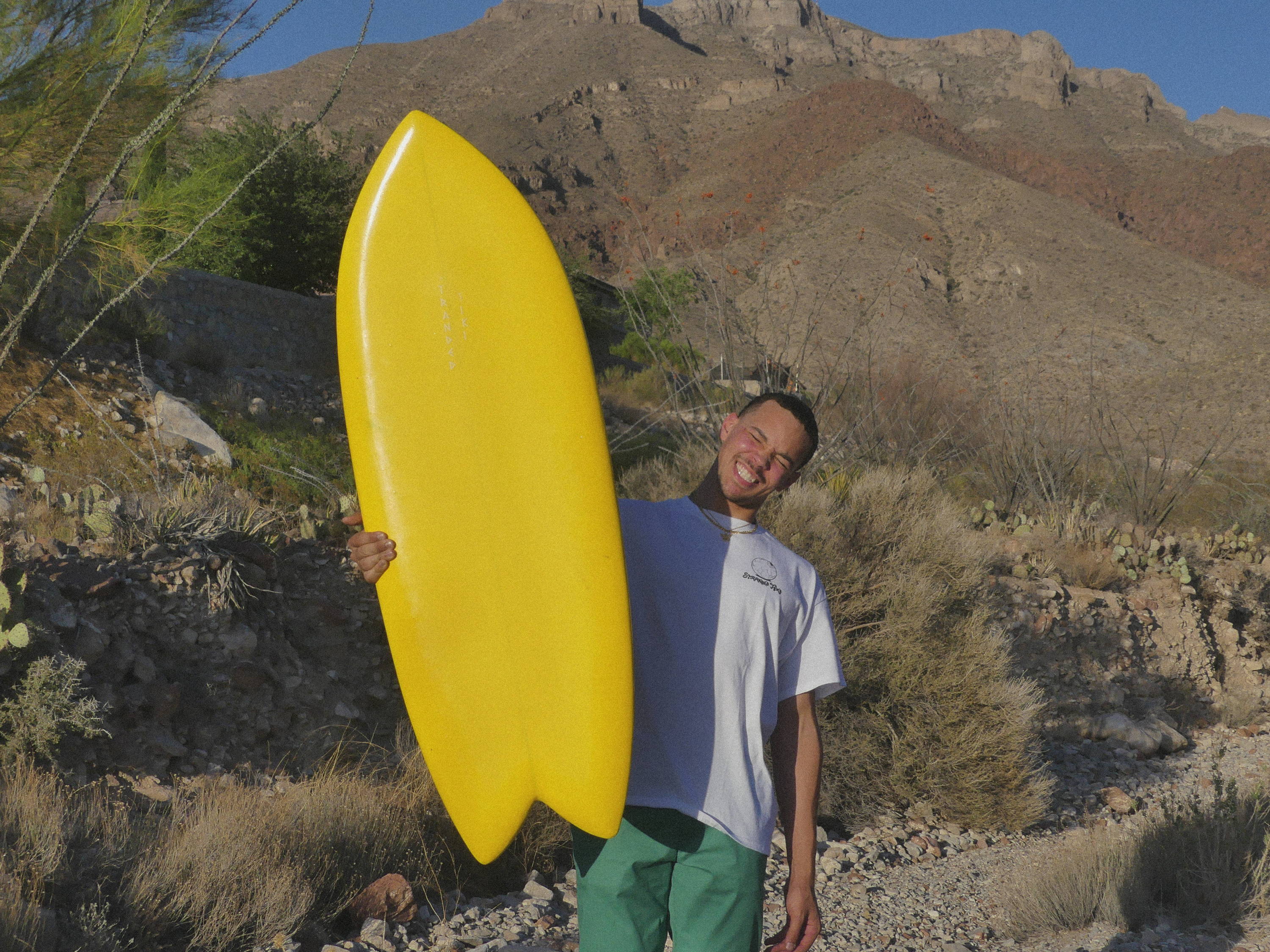 Very cool. Tell me about your upcoming projects and how you plan to achieve your goals.
I have a new collaboration coming out soon featuring one of my original board designs, the Mullet. Someone DMed me on Instagram one day and said that the Mullet looked like the tip of an African spear, and sure enough, it kind of does. I've been collaborating on designs with Alain Gakwaya, an African Artist who is originally from Rwanda but lives here in Texas. We're focused on representing our passions that aren't normally associated with black culture (like surfing) through the medium of abstract African-inspired art.
---
What are your long-term goals as a shaper?
Stranded Tiki is a young brand. I'm still working to define my own style. I want to have a spot in the surf industry as a unique black shaper. Similarly, I want to be recognized as a Gulf Coast shaper and become a staple of surf design on the Gulf Coast.
To learn more about Andy's story and Stranded Tiki Surfboards, head to his website or follow along on Instagram. Stay tuned to the Farm Brand blog, where you'll hear from more inspiring entrepreneurs like Andy.