12 Inspiring Women to Celebrate
"I want every little girl who's been told she's bossy to be told again she has leadership skills."
-Sheryl Sandberg, COO at Facebook
 
The inauguration of vice-president, Kamala Harris paired with the powerful poetry read by the first-ever youth poet laureate, Amanda Gorman was a historically significant day in America. Then, just a few weeks later, Whitney Wolfe Herd took her company Bumble public, making her the world's youngest self-made female billionaire. Aspiring women everywhere have more reason to celebrate this International Women's Day.
Female entrepreneurs and business owners are an impressive force. While there are still gaps to close and mountains to climb, stats are increasing for women in business. Latina women-owned businesses grew by 87% and 64% of all women-owned businesses were started by women of color last year.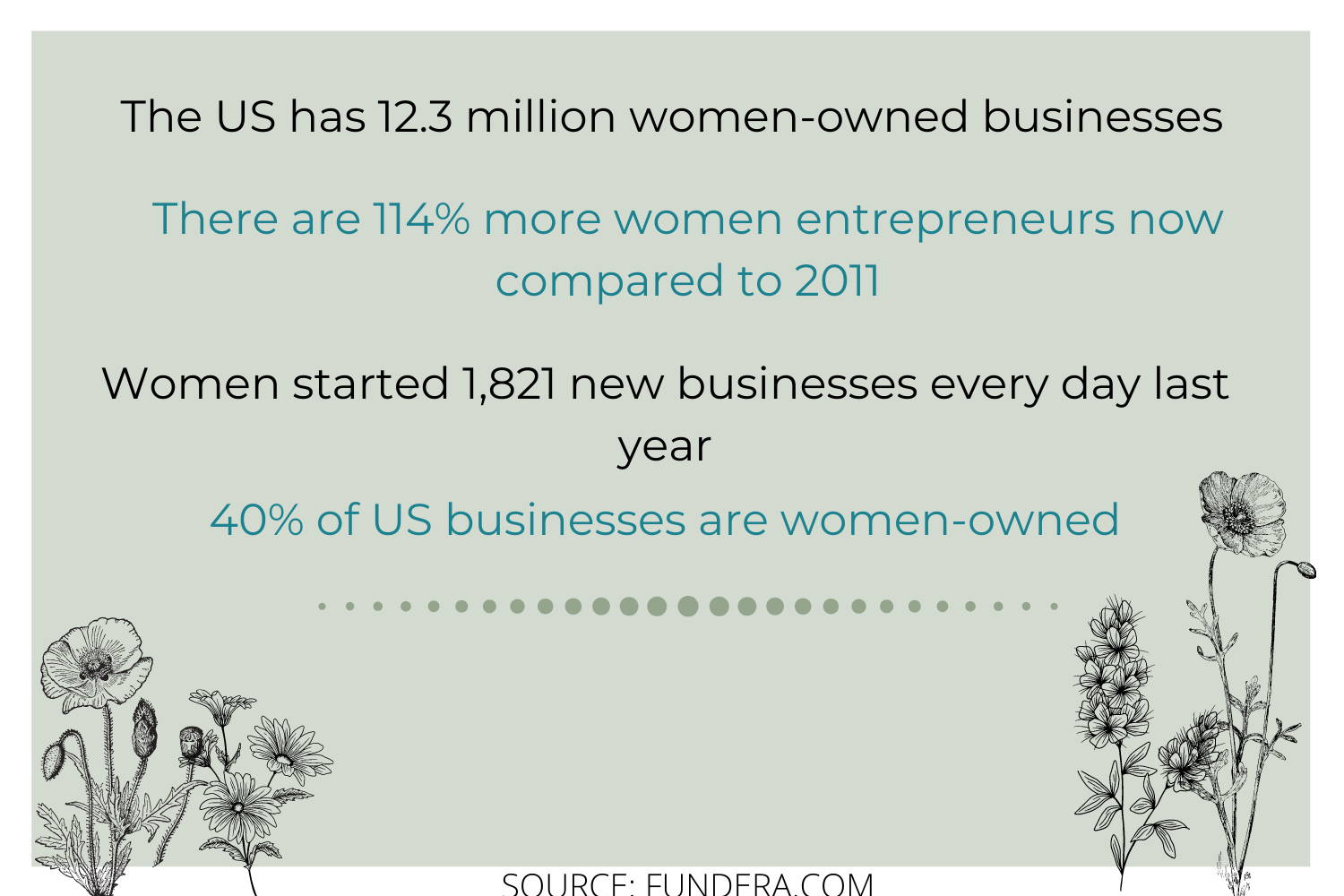 ---
Of the millions of women out there defying the odds and shifting perspectives, here are just a few inspiring female entrepreneurs who are using their influence to change the world.
Sarah Kaeck- Bee's Wrap
Founded in 2012, Sarah started with a determination to find a better alternative to one-time use plastic wrap. Bee's Wrap was developed using organic cotton, beeswax, jojoba oil, and tree resin. It can be used to wrap food and cover leftovers, washed, and reused again. You'll swoon over the beautifully printed wrap, and it seals airtight with just the heat from your hand.
Her company regularly works with organizations that promote ocean conservation and beach clean-up projects in her fight to decrease plastic waste.
Lynn Julian & Chance Claxton- UKonserve
Back in 2007, Lynn Julian and Chance Claxton were stay-at-home moms continually baffled at the amount of waste created by school lunches alone. They discovered that Americans toss more than 30 million tons of plastic a year.
Together they started what became UKonserve. It began as a "waste-free lunch kit" which consisted of stainless steel food containers and beverage bottle, a food wrap, and a cloth napkin--all of which comes in a recycled sack. Their products now range from an impressive collection of containers to zero-waste home and body care.
UKonserve can now be found in many major retailers, including Whole Foods and Target. It was acquired by EcoVessel last year.
Women Decreasing Homelessness
Brit Gilmore- The Giving Keys
Brought on as a production manager, Brit Gilmore became CEO of The Giving Keys just five years later. This unique company partners with the organization Chrysalis to help transition people out of homelessness.
Candidates are brought on for a temporary work position related to creating unique jewelry made of keys stamped with personal messages. Additionally, purchases go to supporting job creation for program members. Candidates can "graduate" and receive full-time opportunities with The Giving Keys.
Vicki Saunders- SheEO
Vicki Saunders has created the ultimate entrepreneurial ecosystem for women supporting women. From business advice to securing venture capital, the SheEO world helps build businesses run by women and non-binary people that are continually checking off the World's To-Do List. (An impressive collection of current global issues and how entrepreneurs are making a positive impact)
This community gathers and disperses loans that have 100% repayment rate. These funds are then redistributed to the next entrepreneurial venture. The SheEO system prides itself on its supportive community and opportunities given for women to connect, grow, and be themselves, all while changing the world.
Women Fighting for Representation
Morgan DeBaun- Blavity
At only 31 years old, Morgan DeBaun has collected a portfolio of businesses and brands designed to support and extend the influence of black millennials. She is credited as CEO for Blavity, 21 Ninety, AfroTech, M. Roze Essentials, and Growth Mindset.  
DeBaun says, "Blavity's role is to connect our community with different perspectives and influencers. We reach out to organizers, and promote stories that may otherwise go untold by mainstream media publishers."
She also supports aspiring entrepreneurs through her WorkSmart program.
Audrey Cheng- Moringa School
Journalist Audrey Cheng recognized the vast need for trained technology professionals while in Kenya. She decided to create educational tools that improved both the national software industry and Kenyans ability to acquire higher paying jobs. The Moringa School of Kenya teaches employable skills like coding and helps students start a profitable career. Ninety-five percent of graduates have been placed in competitive companies.
School courses have now been run in Ghana, Uganda, Rwanda, Pakistan, and Hong Kong
Sarah Thomas, NFL Referee
Just last month Sarah Thomas made her Superbowl debut as the first female official at the 2021 game in Tampa Bay, Florida. Thomas originally made headlines in 2015 when she entered the NFL as the first female referee ever in the sport. To Thomas though, it's been a long time coming,
"I have been an official for almost 20 years. This hasn't been an overnight sensation or a year."
Her determination and technical skill brought her to this position that was an inspiration to many.
Kim Ng, Miami Marlins GM
Kim Ng has a long history with the MLB. She's worked with the White Sox, Yankees, and Dodgers, and alongside the MLB commissioner's office.
In November 2020, Ng (pronounced Ang) become the first female GM of a Major League Baseball team. Not only that, but it is believed that Ng is likely the first-ever female GM of any North American men's professional sport franchise!
Jen Welter, NFL Coach
Five years ago, Jen Welter paved the way for female coaches entering the National Football League. She worked alongside Bruce Arians on the Arizona Cardinal's coaching staff.
Since then there's been a rise in female coaches in the NFL. In 2020, Katie Sowers helped coach the San Francisco 49ers all the way to the Superbowl. The next year, Superbowl LV, saw two female coaches, Lori Locust and Maral Javadifar alongside female official, Sarah Thomas.
This is just a small fraction of the impactful women out there making a difference. Across the globe, women continue to stand up for injustices, breakdown barriers, defend the helpless, and inspire innovation. There is no doubt that we will continue to see a rise of women as CEOs and leaders. While we celebrate these milestones now, we hope someday they come standard as part of a more balanced, equal world.
To those women without the titles and the recognition, those who start small and stay small. They are those who provide for their communities and families. They continue paving the way for future generations. These women are all emboldened by the same spirit of greatness.
And on International Women's Day 2021 we salute you.