8 Tent Camping Hacks and Tips for Families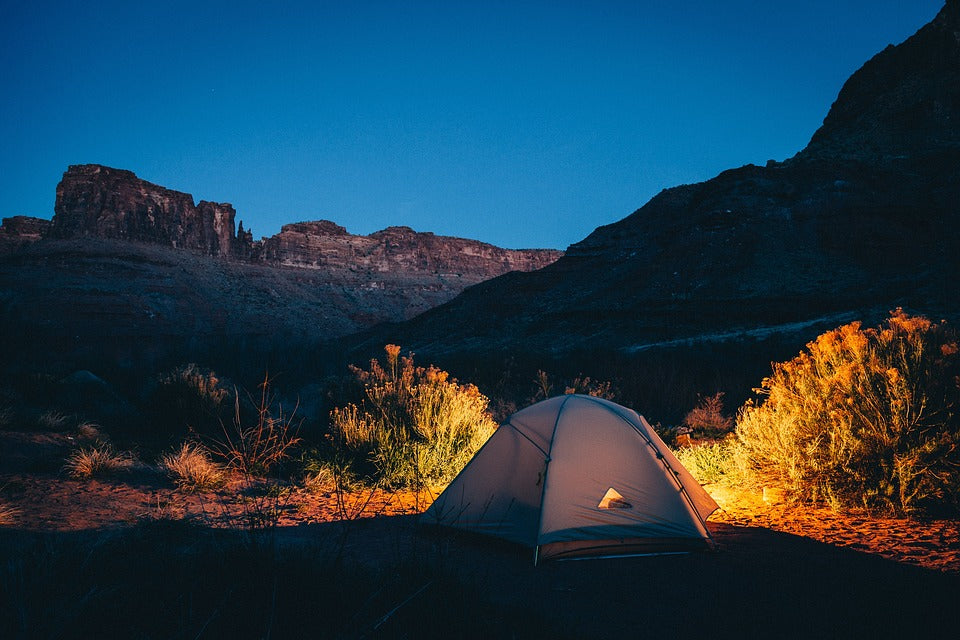 Tent Camping Hacks and Tips For Families
The first time you go camping with the whole family, it might seem like more work than it is worth. You spend days gathering everything you need, you spend a couple of days trying to figure out how to live in the woods and then you get home and everything is covered in dirt. Not to mention trying to convince any children to sleep there.
Still, some people love it! I am one of those people so it's good you're here. The more you do it, and the more tricks you learn, the smoother everything goes. There is a lot of prep work involved, but a lot of these ideas help make camping with my family our favorite trips.
Camping is also a great option for traveling while being environmentally friendly. You can keep your vacation local and enjoy a change of pace with the great outdoors.
8 of the Best Camping Hacks and Ideas For Families
The best camping hacks depend a lot on your specific camping site, the weather, and the age of the campers. The first thing we need to do is make sure that we are arriving before dark, and that we have done as much as we can ahead of time to prepare.
Trust me you don't want to be stumbling around in the dark while your three-year-old cries. Okay so now you are getting there in the daylight? Perfect. To the best camping tips and tricks!
1 - Put Firewood Under the Car if You're Camping in the Rain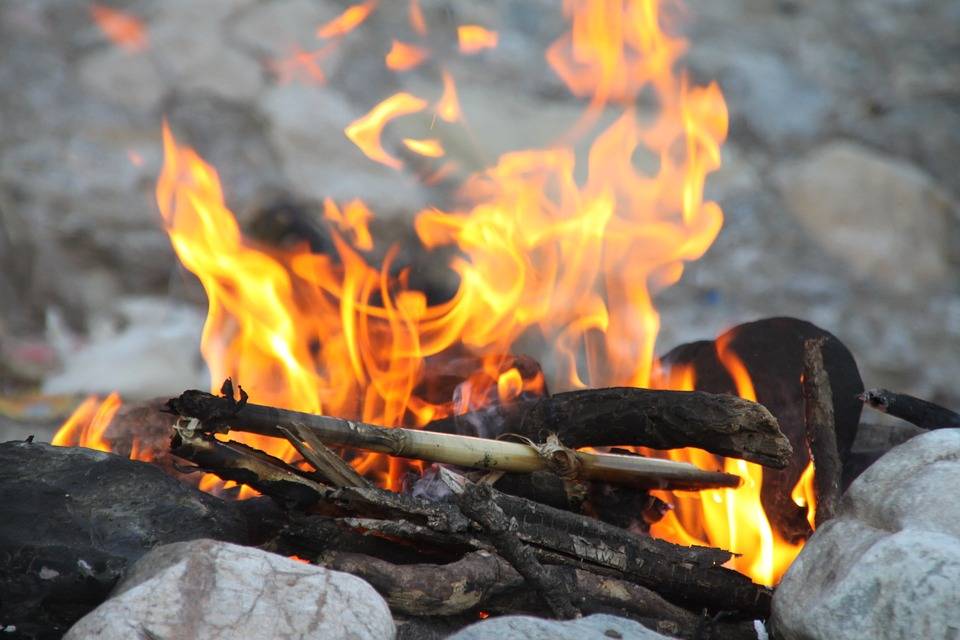 One of the quickest ways to lose moral camping is if you can't get the fire going. That fire lights everyone up. Camping in the rain can be tricky. So protect your dry firewood by putting it under the car when you're not using it. Dry firewood is a camping essential so this is one of the best camping hacks.
Now if your campsite has running water, then this one may be less important. Sometimes that spigot is right next to the road though. When you're camping with toddlers, you don't want to encourage them to go over to the road every time their hands get dirty. In this case, setting up a handwashing station right at your picnic table is one of the best things you need camping.
Take an empty milk gallon and put a hole for a small cork in it. I'm talking very small. Put the container on the edge of the table and boom. You have a nice spout. Put some hand soap right next to it and you are all set.
If you are a frequent camper, a collapsible water jug is perfect for this. We take ours every time we go camping, and it holds so much water. We even take it with us to the beach to wash the sand off before getting in the car. Kids or no kids, this is one of the best things to take camping.
3- Prep Your Food At Home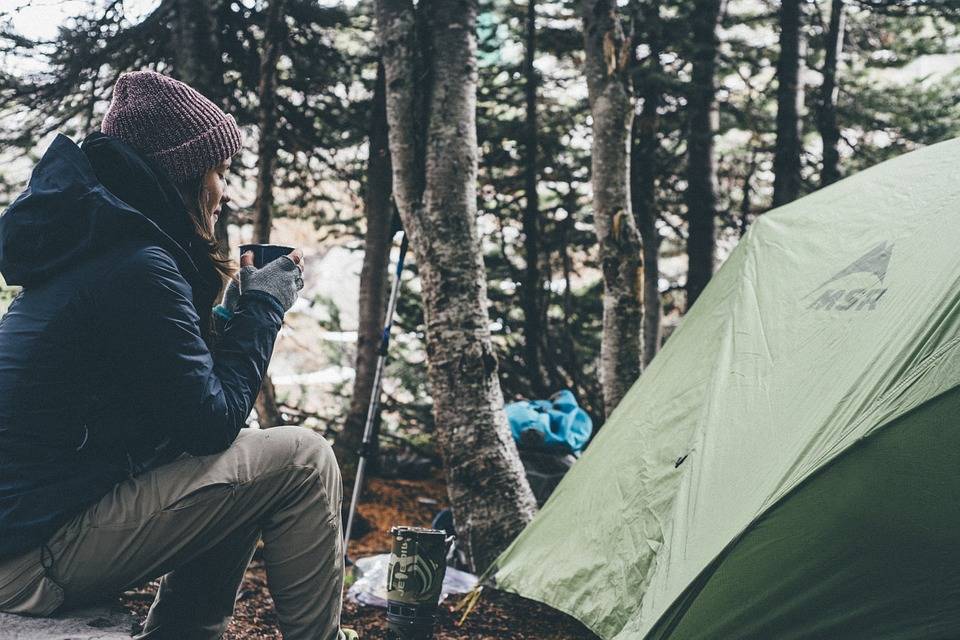 It's much easier to chop vegetables and put together food at home than it is in the woods. The best camping hack with kids is preparation. You have more time to spend with the family if you have all the food ready to go.
Tinfoil dinners are perfect for the first night. You get the campfire going and then you pull out your dinners and throw them on. This is just vegetables or meat chopped and portioned out into individual dinners, wrapped in tinfoil. I will even cook a bunch of rice beforehand and wrap it up in tinfoil and then just put it on (or by) the fire to warm it up. The rice helps feed the picky kids!
4 - Keep Food and Trash in The Car
Imagine laying awake all night listening to a raccoon tear apart the garbage you hung up. You are imagining what kind of animal it could be… and imaginations can get pretty wild. A lot of campsites have a place to tie up your trash so that it's not on the ground, I've learned that's really not good enough.
I am not sure of the circus act the raccoon used to reach the garbage. I am also not certain it was a raccoon, but either way, the animal would not have been able to unlock my car…
So before you go to sleep put your food and trash in the car! Also if you are going to leave food out during the day, a squirrel might dig a hole through your plastic bag and into your loaf of bread. I wish I could say that only happened to me once.
One of the best tent camping ideas is headlamps. You have your hands free to find whatever you need and when you are done for the moment you can just keep it around your neck. This is an exciting game-changer, you will see!
6 - Hot Hands Hand Warmers
Now, this is a winter camping essential. I am assuming you aren't taking your family camping in the winter if you live somewhere with harsh winters, but in the fall this could be your go-to.
If you live in the South then winter may be the best time to go camping! You avoid the sweat and bugs of the summer. However, the nights can get cold. When you have to book campsites ahead of time you might find yourself camping on 30-40 degree nights.
Hot Hands help cheer those kids right up. If you're camping with kids, then you know that you won't sleep if they don't sleep. Putting hand warmers in the sleeping bags helps keep them warm after those temperatures drop! Staying warm in a tent is essential. If you aren't getting any sleep, then the next day is going to be rough no matter how prepared you are.
Camping in the dark can be scary for kids. If you're camping with toddlers, glow sticks save you from needing a flashlight left on all night. You give them a couple of glow sticks and suddenly the dark is fun.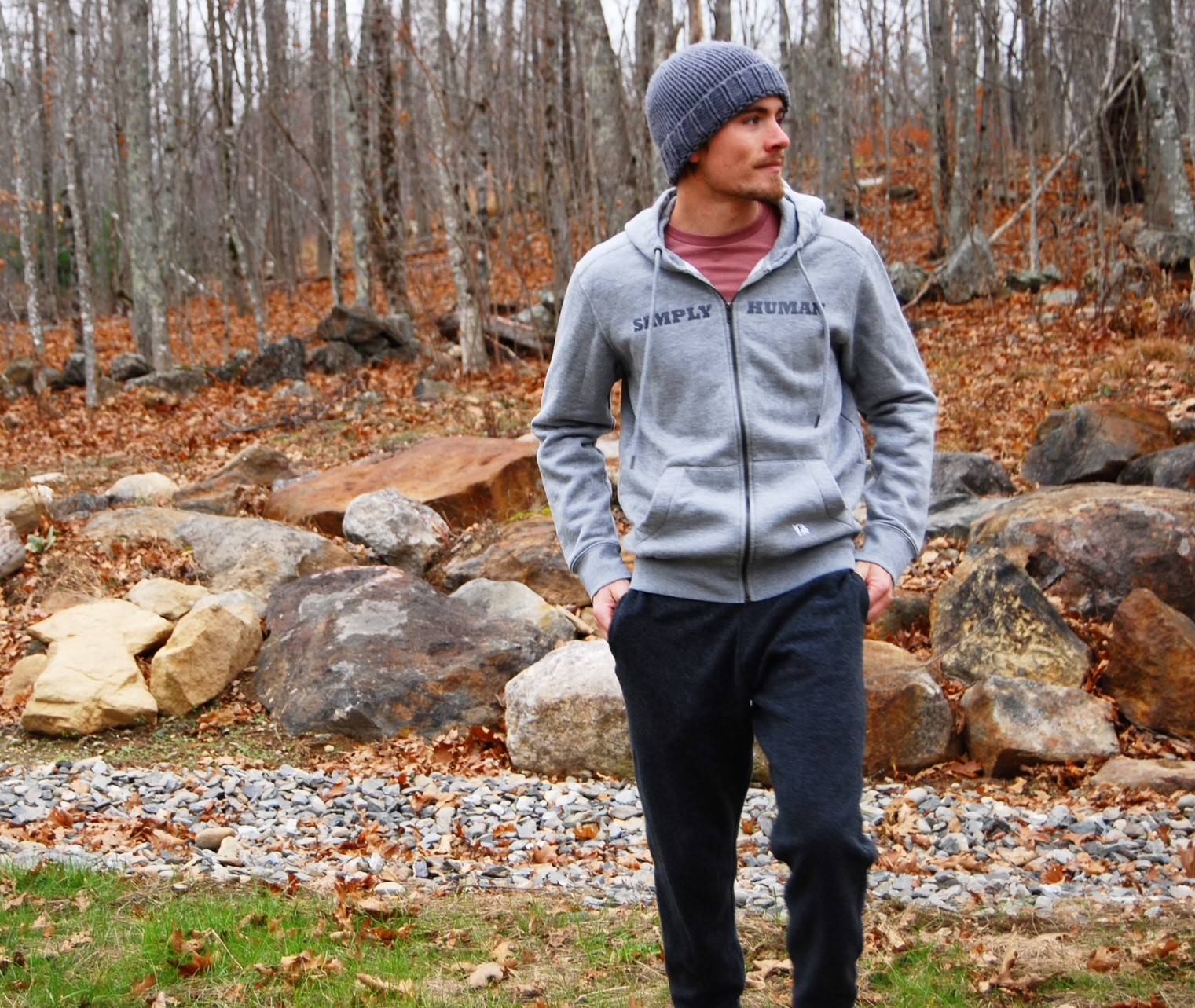 Even in the summer, if you are camping in the mountains, you will wake up shocked by the weather. You were swimming in the lake during the day and at some point in the night the weather switched on you. Bring your most comfortable hoodie so you're ready for those cold mornings and staying warm in a tent!
Check out all of Farm Brand's hoodies here, and ladies you might especially love our long sleeve hooded shirt and our Just Right Surf Hoodie. All of Farm Brand's collections are perfect for camping, having the right gear makes a big difference!
Now that you are ready for your campsite, you might want to think about How to Choose the Best Hike for your daytime agenda.
Enter your email and receive 10% off your first order.