Cotton Canvas Backpack and Cotton Canvas Duffel - Why We Love Cotton Canvas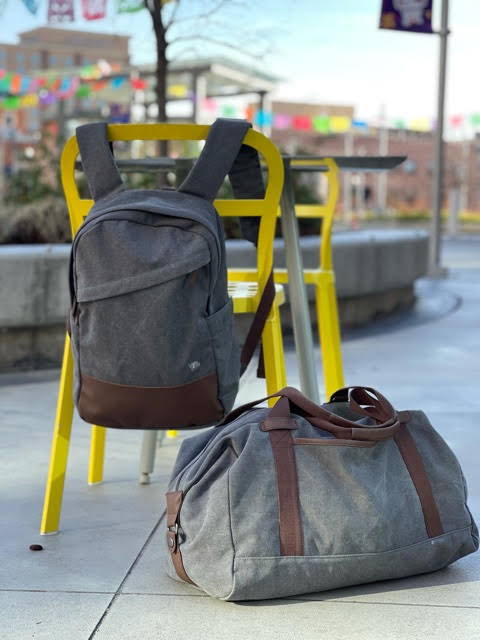 Cotton Canvas Backpack and Cotton Canvas Duffel - Why We Love Cotton Canvas
The cotton canvas backpack goes way back. Some of the first backpacks used in the World Wars were cotton canvas. Manufacturers coated the material in wax to make it waterproof. Cotton canvas is a heavy material built to last. Most backpacks made in modern-day are nylon or polyester - something lighter than cotton canvas.
However, here at Farm Brand, we embrace the vintage classic style of the cotton canvas backpack and the cotton canvas duffel. They have proved to be worthy companions on many adventures. Let's dive into why we love cotton canvas!
The Look: Cotton Canvas Backpack
In recent years, the backpack has become a fashion statement. It became a more popular choice when casual and comfortable fashion took the world by storm. These days comfort and fashion are equally important. Which means - backpacks are in.
The number one reason people love our cotton canvas backpack is the look. You get simple style combined with vintage charm. The colors aren't flashy and they match everything and anything. Leaving you with a go-to pack.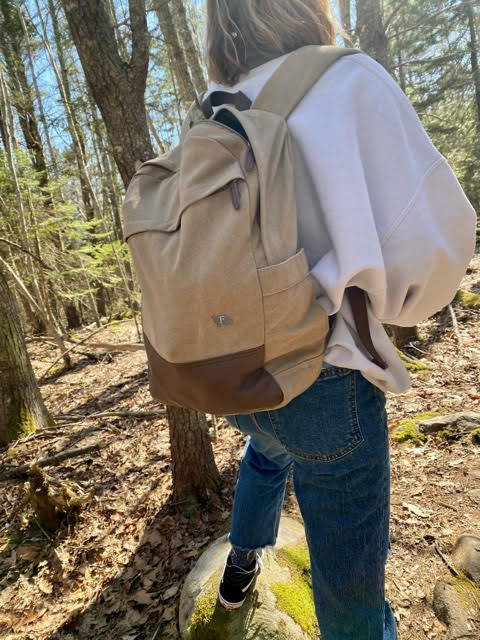 Durability: The Cotton Canvas Duffel
The cotton canvas duffel retains its look and feel over time. The heavy woven cotton keeps its shape and structure through all your adventures. The thick material gives me confidence every time I pack up.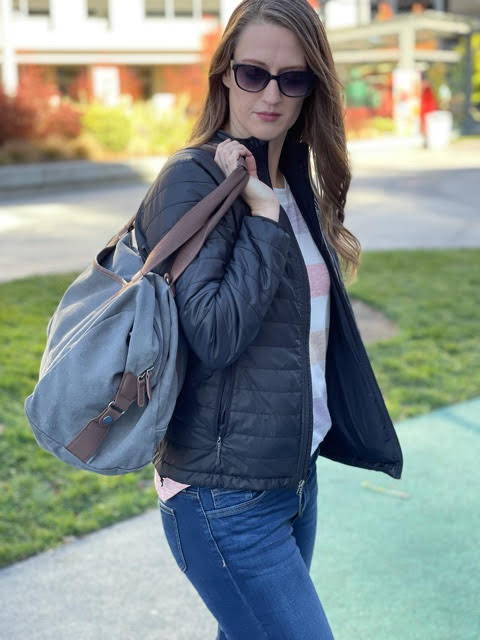 The tightly woven fabric makes the cotton canvas backpack not easily soiled. It's certainly not waterproof and doesn't dry as fast as other fabrics, but it doesn't let everything in - the way plain cotton fabric does. It's also easily spot cleaned.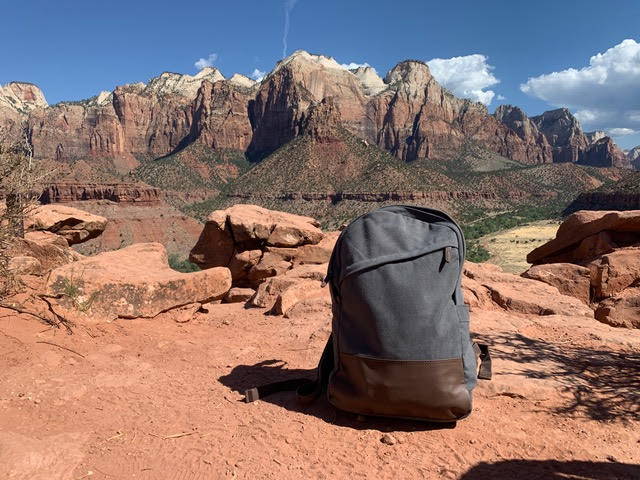 Now, for a person's regular use, a cotton canvas backpack or cotton canvas duffel is as durable as you need. Notably, cotton canvas is compostable so you can feel confident when you buy a cotton canvas. It won't end up spending hundreds of years in a landfill in the future.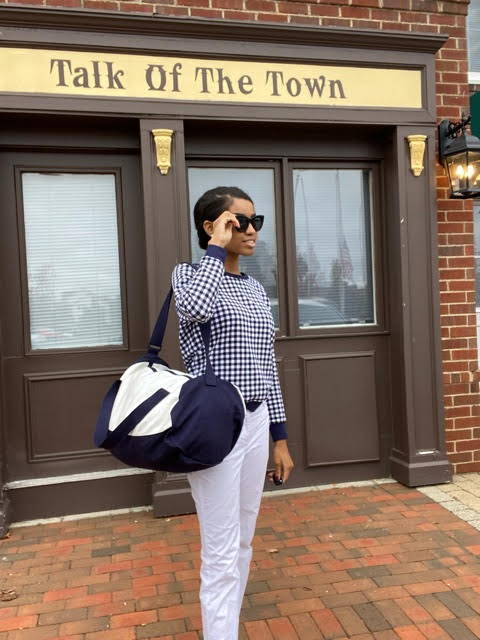 You may have seen your favorite celebrity wearing a designer cotton canvas backpack. So, yes there are some high-end cotton canvas backpacks. Still, there are plenty of affordable options for those of us living with a more typical budget. Farm Brand's Weekender Cotton Canvas Backpack is the perfect blend of affordability and quality.
Farm Brand has 2 cotton canvas duffel styles. Including the Weekender Cotton Canvas Duffel and the Cotton Canvas Barrel Duffel. Both are 100% cotton canvas.
The cotton canvas backpack and cotton canvas duffel are definitely on trend, but I also don't see them as a style that is ever going to be outdated. I'd say they have stood the test of time.