How To Take Care of Your Favorite Sweat Pants Joggers and Leggings
How To Take Care of Your Favorite Sweat Pants Joggers and Leggings
Everyone has a favorite pair of sweat pants. The ones you grab when you don't know what to wear. The ones you will search through piles of clothes to find when you just need that comfort.
They have shown you a lot of love. Let's consider how you can show that love right back by taking care of them so they last. If your pants have seen too much love and you're thinking about getting some new ones, perfect. Old or new, let's do it right.
Let's get into how to keep those sweat pants, joggers, and leggings happy through every wash cycle.
We all know we're supposed to. I had to say something before you put those sweat pants through the wash with a pen in the pocket. You're welcome.
Heat interacts with cotton and cotton-polyester blends. It makes the fibers shrink and harden. Coldwater will keep your clothes soft and prevent shrinking. A gentle or delicate cycle is all you need to wash these clothes. You don't need to beat the sweat out of them.
3 - A little Detergent Goes a Long Way
Be careful not to use too much detergent. More detergent does not mean more love. Too much soap can leave your leggings stiff and sticky. Too much detergent can also leave leftovers on your clothes that can irritate your skin.
Sweat pants joggers and leggings all do better on their own. You're probably washing jeans, bath towels, and jackets. They may be similar colors as your comfy pants. Don't mix them. They aren't friends.
The rough material of these other items rubs against the soft fabric of your sweatpants joggers and leggings. You need to protect the softness. That cozy fleece can't ride with the bath towels.
For the reasons stated above, your comfy clothes will do better if you keep them out of the drier. Just hang them to dry, step back, and admire your collection.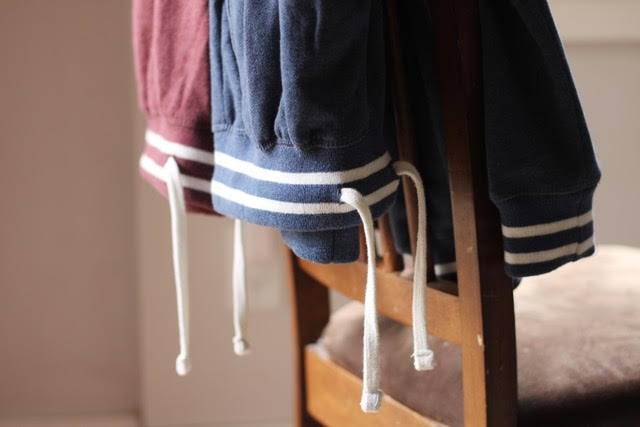 How Often Should I Wash My Sweat Pants Joggers and Leggings?
Before we throw these guys in the wash, do they need to be washed? You want to protect your favorite pants so you might be tempted to keep them out of the wash. However, anything that you sweat in you should wash after you wear it. Bacteria from your skin clings to the fabric.
Sniff test? Right after you wear something you might not smell an odor. The bacteria will grow and the next sweat session will release that odor. Suddenly you're not so popular in yoga class.
You might wear your sweat pants around in the morning before switching to work clothes. It's fair to say you don't need to wash them in that case.
Nevertheless, you now have the proper strategy to take care of your favorite sweat pants joggers and leggings. So you can feel good about washing them more.
Now, we're not talking about a formal dress here. Do you really need to follow all the rules to keep your favorite sweat pants outfit alive? Not exactly.
Farm Brand sweat pants are not delicate flowers. We do have some pants with more delicate fabric like our very popular french terry joggers. The pants won't fall apart if you send them through the wash with your other clothes. Taking care of your favorite sweat pants will simply make them last longer and preserve that cozy loving you feel every time you put them on.