The Best Food Trucks in Texas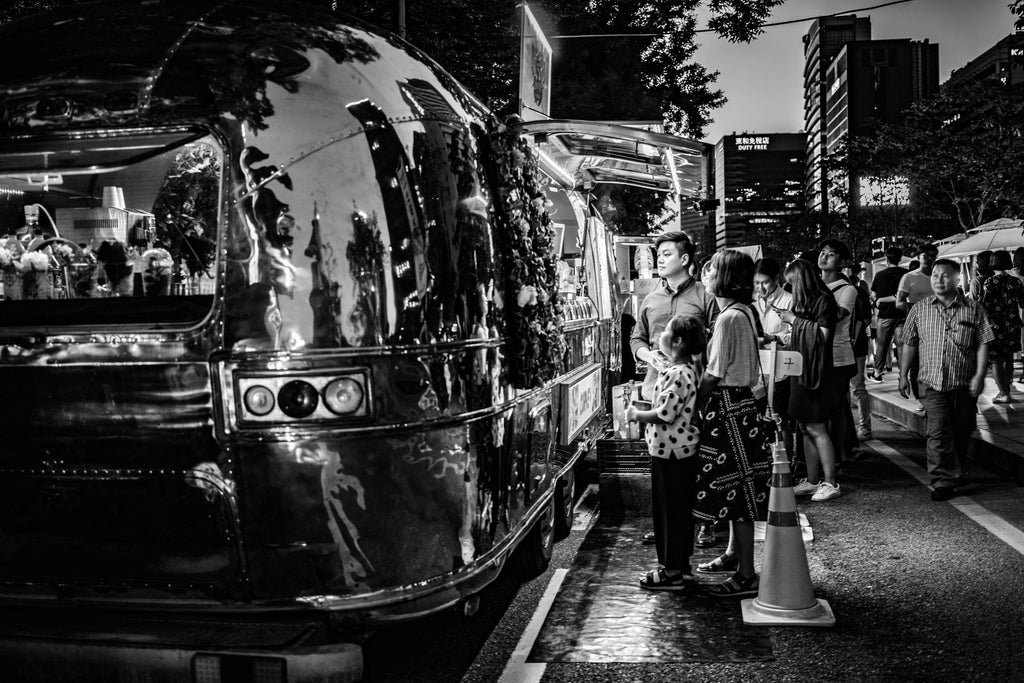 By Morgan Bernard
In 2010, the food scene was turned upside down. Celebrated chefs left the kitchens of renowned eateries in mass and sought creative refuge in the confines of four wheels and a deep fryer. The social media boom allowed for culinary creativity to take to the open road, and hungry mouths followed. The movie Chef, written, directed by, and starring Jon Favreau, adapted the triumphant story of Chef Roy Choi and the highly sought-after Kogi Truck. While the Kogi story was unfolding in LA, something similar was happening across the country. In Texas, the already lively food scene was made increasingly dynamic by the introduction of the modern food truck. As a hub of Mexican flavor, taco trucks have long roamed the streets of the Lone Star State. The new age of food trucks, however, more accurately displays the culinary chops of one of the country's most diverse states. Houston, the largest city in Texas and the fourth largest in the country, is the most ethnically diverse city in the country and the food scene accurately reflects the population. In this post, we dive into the world of food trucks in Texas with our definitive ranking of The Best Food Trucks in Texas.
---
---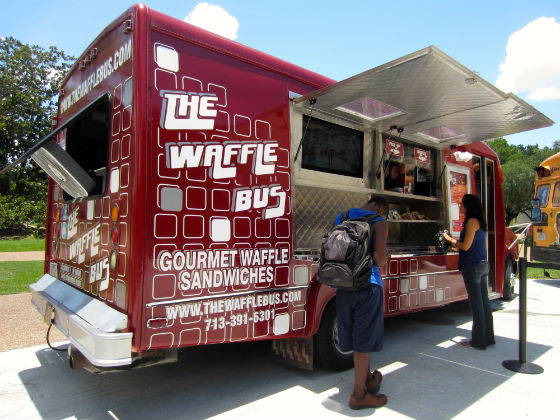 Image Credit: The Houston Chronicle
The Waffle Bus in Houston, Texas, was one of my first food truck experiences. Around the Twitter boom in the early 2010s, I was a senior in high school and allowed off campus for lunch. My friends and I would hop on Twitter as soon as the bell rang to find out where the Waffle Bus was parked. If it was close, we'd pile in a car together and race towards the delicious breakfast mobile. The Waffle Bus has been serving Houston tasty waffle sandwiches and treats for over 10 years. They've taken the concept behind classic chicken and waffles and ran with it as far as it will carry their multi-ton truck. Famous for savory and sweet combos like their waffle sliders and chicken sandwiches, the Waffle Bus has had so much success on four wheels that they've opened a brick-and-mortar location in Houston's Heights neighborhood.
---
---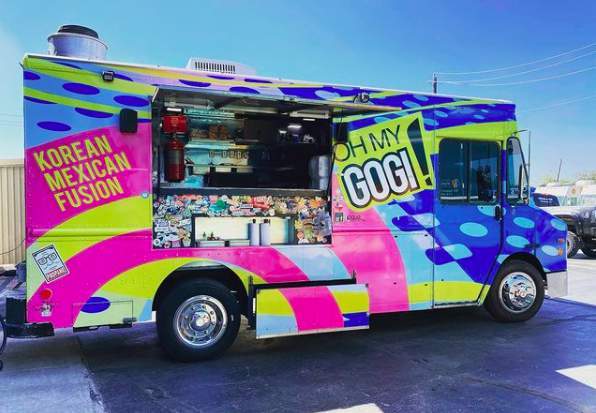 Image Credit: Click2Houston
The concept of Korean Mexican fusion was popularized in LA thanks to the culinary chops of a few Koreatown legends but Korean Mexican fusion belongs to Texas just as much as it does to the City of Angels. Texas is a melting pot of flavors and cultures, and OhMyGogi is evident of that. OhMyGogi serves Korean fusion favorites like Korean Tacos but goes one step further with their Kimchi Quesadillas, Ramen Burgers, and more. OhMyGogi has been rolling through Houston's streets since 2011 and now has expanded to three trucks. For those curious Texans looking to try the much-acclaimed fusion truck, their Rice Village location is just outside the bars on Morningside, and nothing tastes better after a few beers than Korean BBQ.
---
Four Brothers Venezuelan Kitchen (Austin, TX)
---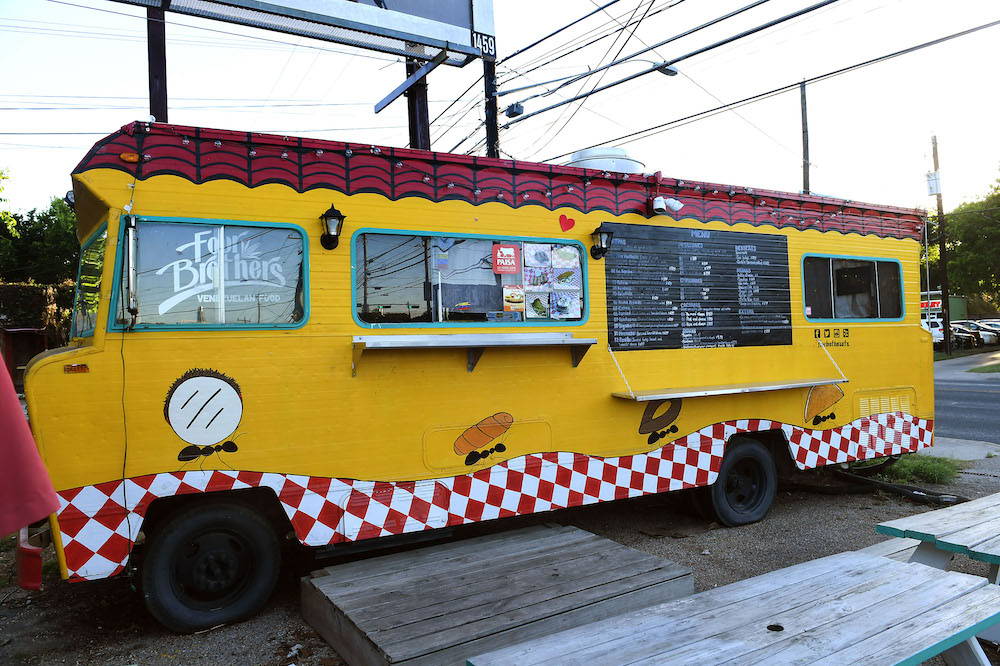 Photo Credit: Austin Chronicle
A few years ago, I found myself in Austin, TX, on New Year's Eve. Long after the ball dropped and the celebrations had reached their peak, I found myself wandering around Rainey Street, unusually cold and absolutely ravenous. That's when I stumbled upon Four Brothers. The yellow truck shined brightly against the dark, cold sky. I approached and ordered a pork arepa. From that moment on, I was hooked. The savory meat tucked away inside an almost sweet corn arepa sandwich was just what I needed after a few ranch waters. While the truck may be a thousand miles from Venezuela, it serves authentic Venezuelan food. In addition to serving arepa perfection, Four Brothers serves other Venezuelan classics like Cachapas, Tequeños, Empanadas, Patacones, and Mandocas.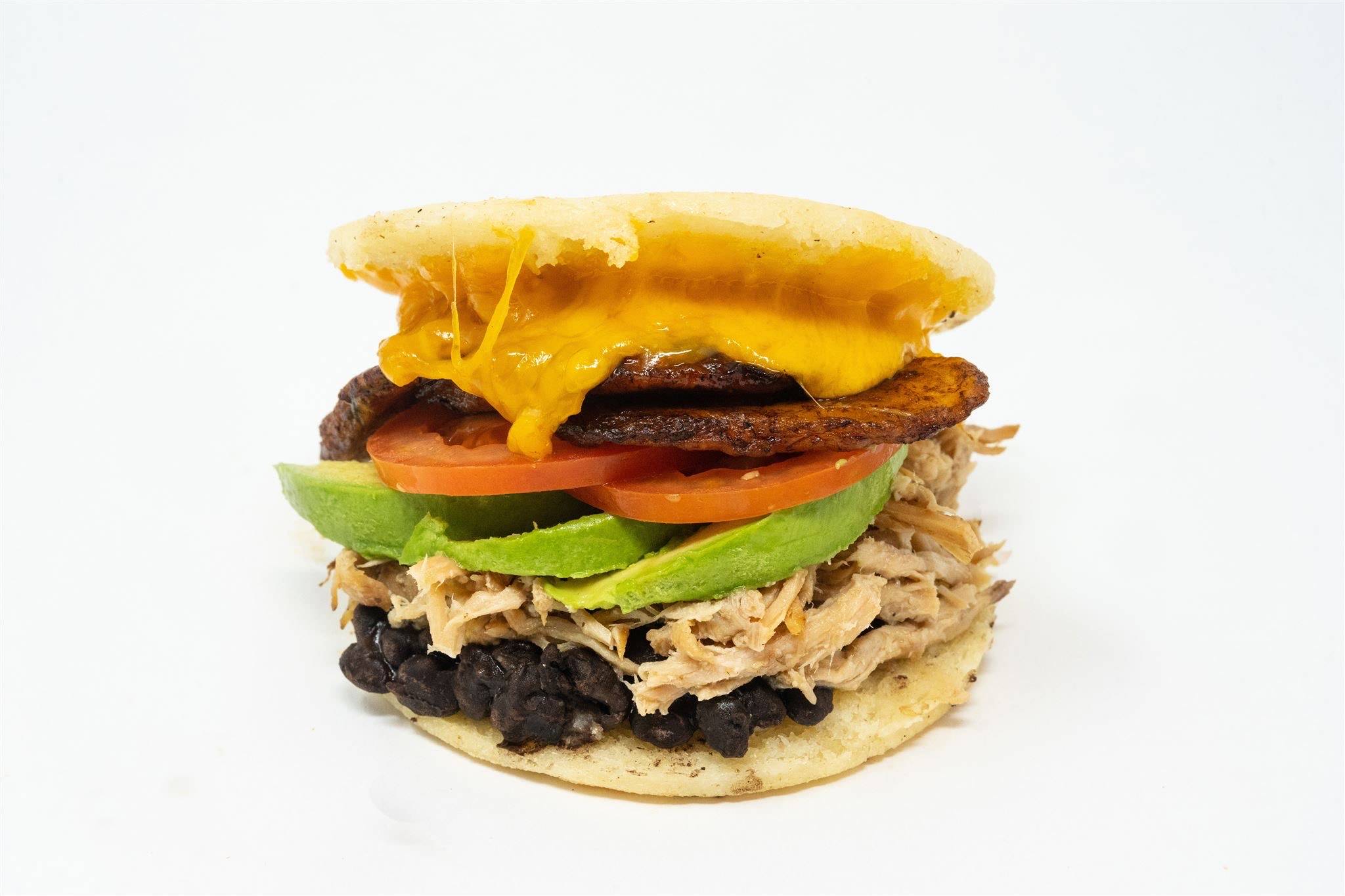 ---
Lada Ladies (San Antonio, Texas)
---
 A trip to Texas would not be complete without a proper dive into the world of Tex-Mex, and there's no better place to experience Tex-Mex cuisine than in San Antonio, Texas. San Antonio is known for a few things, but the Alamo and Mexican food draw most visitors. If you're looking for uniquely San Antonio flavors, check out Lada Ladies. Lada Ladies is a catering company and sister-owned food truck that serves customers all over Central Texas. Their Enchilada plate and Lada Wraps are known to turn heads and cause traffic wherever the sisters go.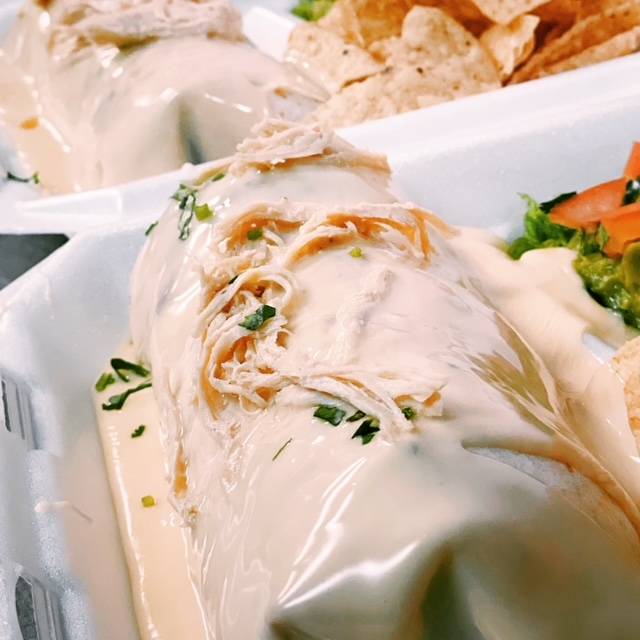 ---
Tasty Arepa (Houston, TX)
---
Photo Credit: Roaming Hunger
After that faithful December 31st night in Austin, Texas, my taste for arepas has stayed with me. I was able to track them down in Houston. The origin of the Arepa is a highly debated topic, with both Colombians and Venezuelans claiming ownership of the cornmeal delicacy. Tasty Arepa in Houston, Texas, serves up a mashup of Colombian and Venezuelan flavors for an exceptional Latin culinary experience.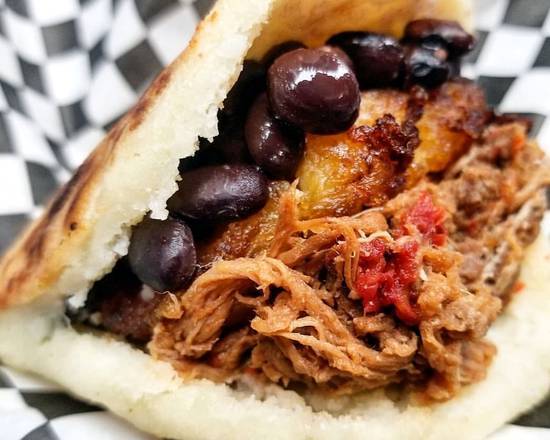 ---
Wokker Texas Ranger (Houston, TX)
---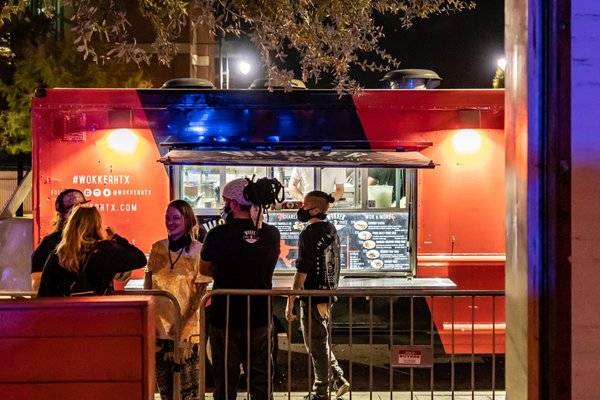 Photo Credit: Yelp
Wokker Texas Ranger is about as representative of the Houston Food Scene as one establishment (on wheels or not) can get. Wokker Texas Ranger combines classic southern flavors that are tied to Houston's roots with unique flavors from around the world. "Wokker is a modern cuisine food truck with the ideals to cumulate the flavors and aromas of Houston into one-of-a-kind dishes." Focusing primarily on Texas BBQ and Southern comfort foods, Wokker Texas Ranger hand crafts classic dishes from Asian flavors and ingredients.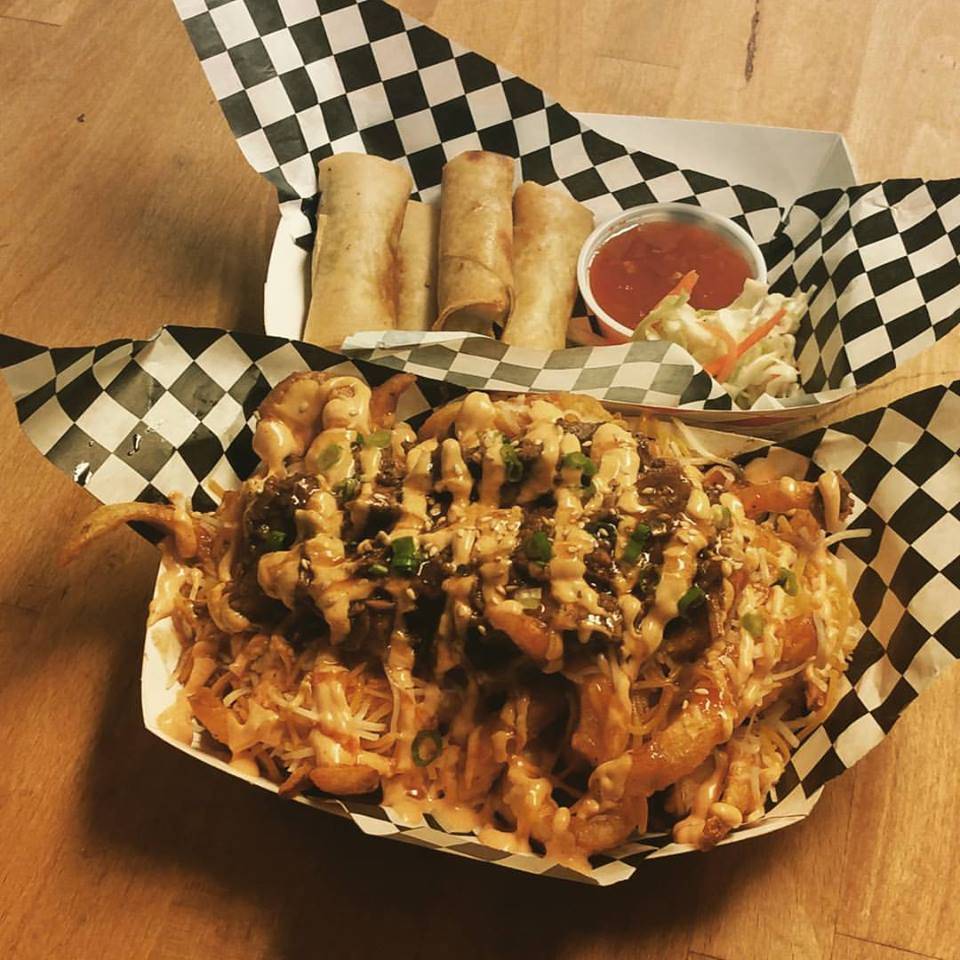 Photo Credit: Texas Food Trucker 
Like most things in the country, the food truck scene is ever-changing. Often ahead of the curve in the culinary world, the food truck scene is well worth paying attention to for foodies and anyone interested in having a good meal. Stay tuned to the Farm Brand blog as we continue to highlight our favorite food trucks around the country.
Food truck lovers rejoice, receive 25% off your Farm Brand order when you use the promo code "TEXASFOODTRUCKS"