The Maternity Sweatshirt You've Always Needed - Solving 3 Problems with Most Maternity Shirts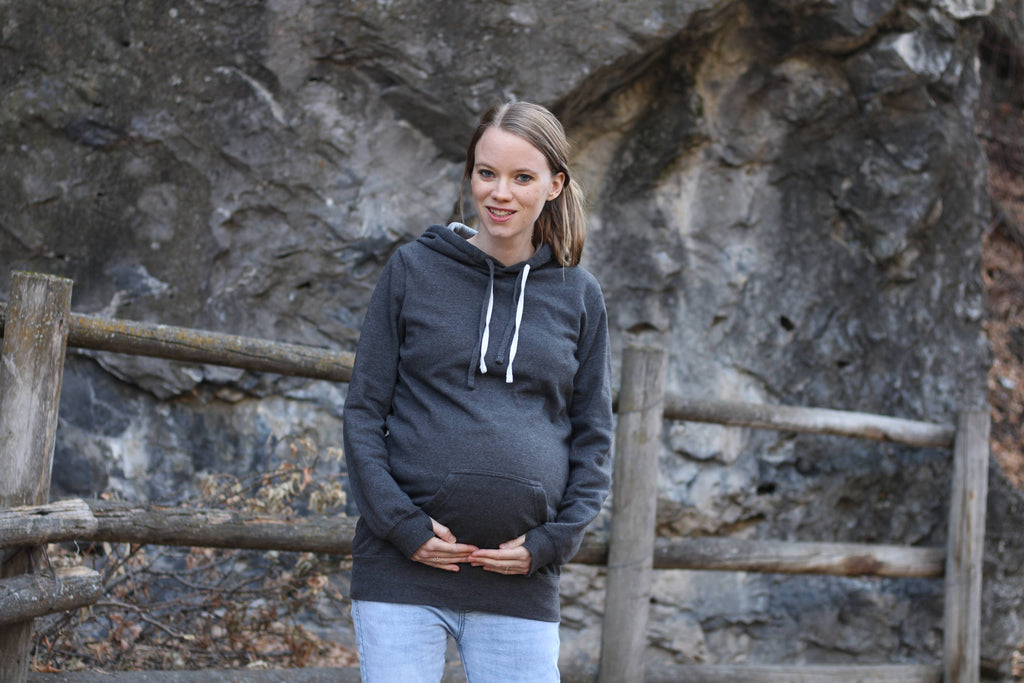 The Maternity Sweatshirt You've Always Needed - Solving 3 Problems with Most Maternity Shirts
I will easily enter a debate about whether or not pregnancy is the time you need comfortable clothes the most. Getting comfortable isn't always easy, but when you find the clothes that work - you stick with it. Enter… the maternity sweatshirt.

I'm not talking about just any maternity sweatshirt. This is a sweatshirt dress that works perfectly as a maternity hoodie. Check out all four color options for this hoodie dress. It actually solves a lot of problems I have come across when it comes to maternity clothes.
Problem #1 - A lot of maternity sweatshirts don't carry you through the full 9 months.
How many times have you bought a maternity item and it didn't fit by the end of the second trimester? Way too many times. By the end of the third trimester, I'm down to just 2 or 3 things that fit. It makes sense. It's a hard balance to achieve. You want something that fits a long time without looking oversized.

A sweatshirt dress gives you the length that you need to carry you through the third trimester. It does this without giving you baggy arms and shoulders.
Problem #2 - You can only wear maternity clothes for 9 months.
All of my maternity clothes go into a box to collect dust when I return to my normal size. For this reason, I am always hesitant to buy more maternity clothes - even when I desperately need them! Who can afford to buy a whole new wardrobe that has a short lifespan?
Using a hoodie dress as a maternity sweatshirt solves this problem. You're all set to go from this…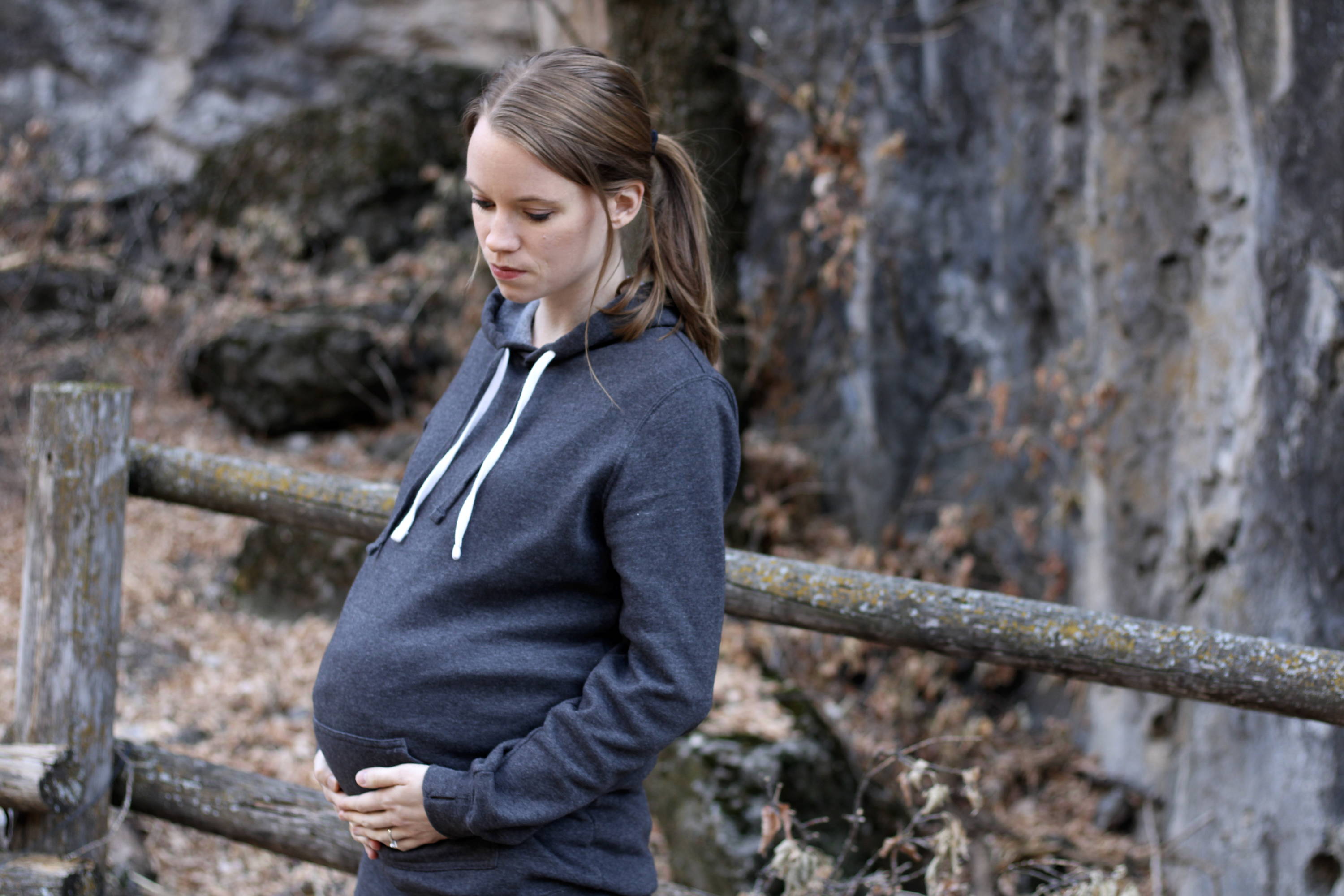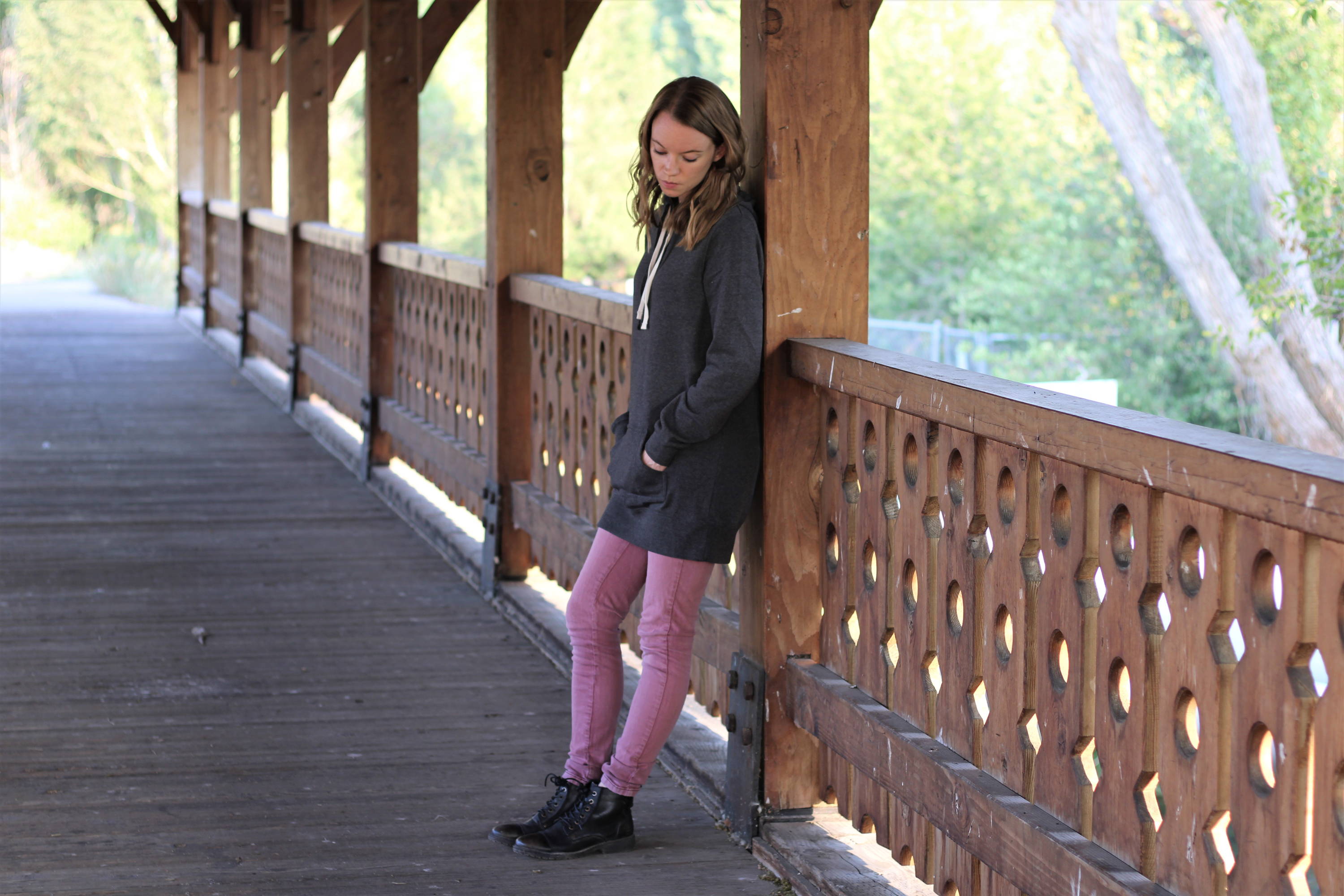 Not a bad transition piece too for those months where you aren't wearing maternity clothes but not quite back to your pre-pregnancy size.

For more ideas on how to style this after pregnancy check out One Piece, Three Ways - The Sweatshirt Dress.
Problem #3 - You can't get comfortable and style together.
Are your favorite maternity clothes your partner's oversized T-shirts? You probably have a few cute maternity items but when you're really comfortable what are you wearing? That's what I thought.
A maternity sweatshirt is the gold standard of comfort. Especially through the winter months. You get a casual style that is all your own - not your partner's.
What to Wear With Your Maternity Sweatshirt
Dressing it up with jeans will get you out and about. But let's not forget about sweatpants for the days we're really getting cozy. Elastic waist? Drawstring? Yeah, feel free to browse Farm Brand's joggers while you're frustrated with those maternity pants that never stay up. Plus, sweatpants are all you'll need after you pop that belly and spend weeks at home with the baby.

The best way to go about your maternity shopping is to find your staples. Find the clothes that you'll get the most wear out of. As well as the clothes that you actually want to wear. It's a challenge but not impossible.