Understanding the Types of Clothing Material and How to Shop for the Softest Blends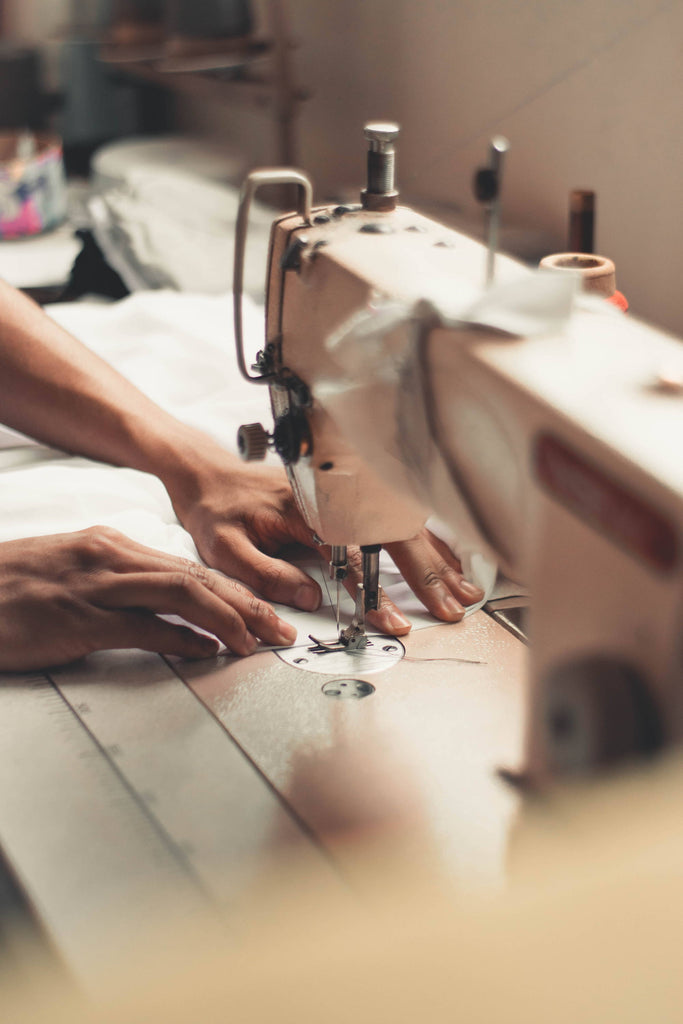 By Morgan Bernard
USE DISCOUNT CODE "COTTON" FOR 25% OFF YOUR NEXT ORDER
Shopping online for clothes may be convenient, but sometimes it's difficult to know exactly what you're buying. On the internet, things are not always as they appear and the same can be said for buying clothing online. I can't count the number of times I've bought something on Amazon or elsewhere on the internet and been disappointed by the product that arrived at my door. At Farm Brand, we pride ourselves on the quality of our products. Each piece of clothing is made with touch, feel, and softness as a priority in manufacturing. Because we know what it takes to make seriously soft clothing, we decided to share our knowledge of clothing material and what specific blends you should shop for online. Continue reading below for Understanding the Types of Clothing Material and How to Shop for the Softest Blends.
---
Common types of clothing materials in Athleisure
---
---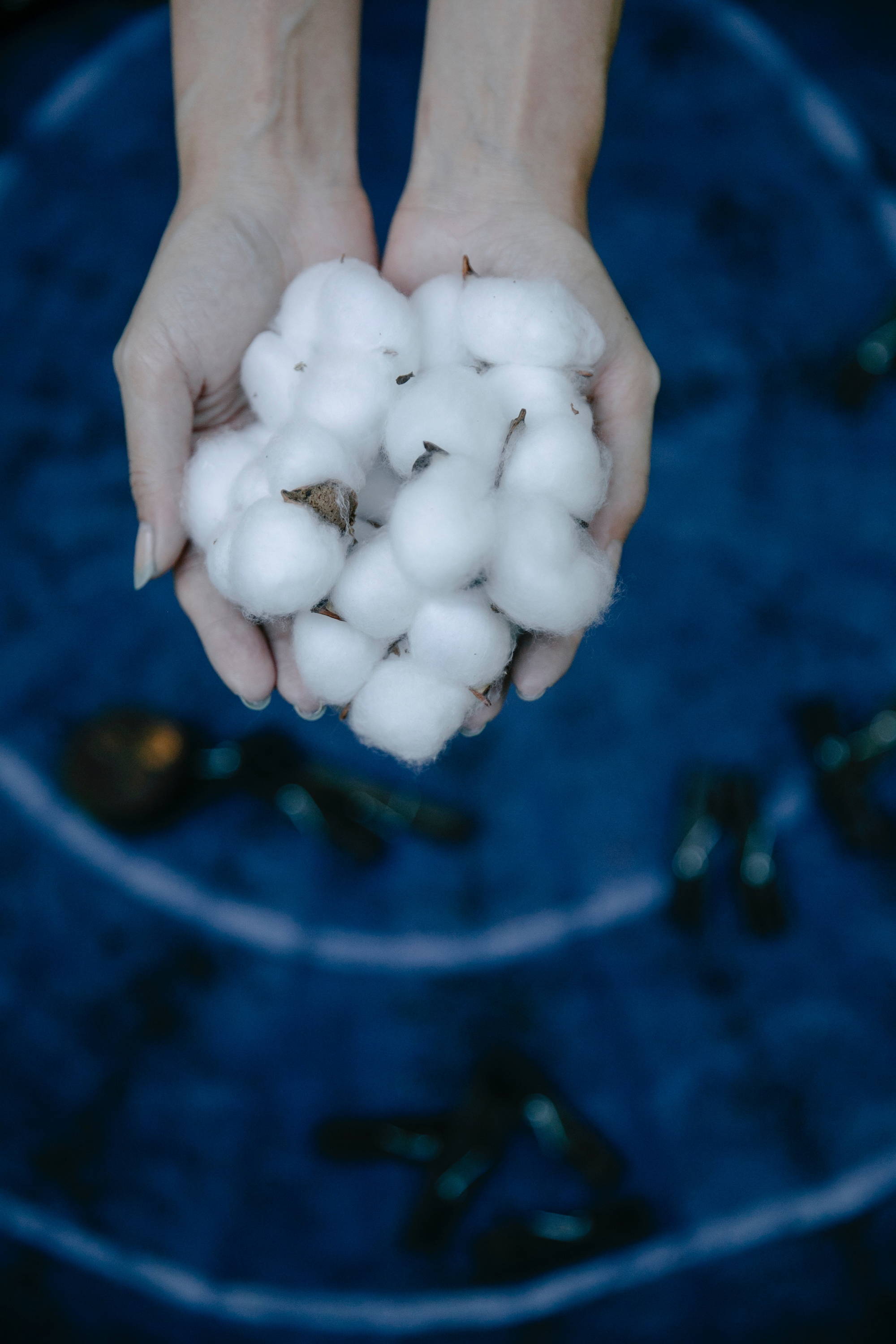 While cotton may be the most known type of clothing material, there are a variety of fabrics that make up your favorite clothing items. Cotton is one of the most popular types of clothing material and is the most common natural fiber found in clothing. Cotton makes up approximately one-third of all fibers found in textiles. Cotton is the classic t-shirt clothing material and is known to be breathable, moisture absorbent, soft, and comfortable.
---
---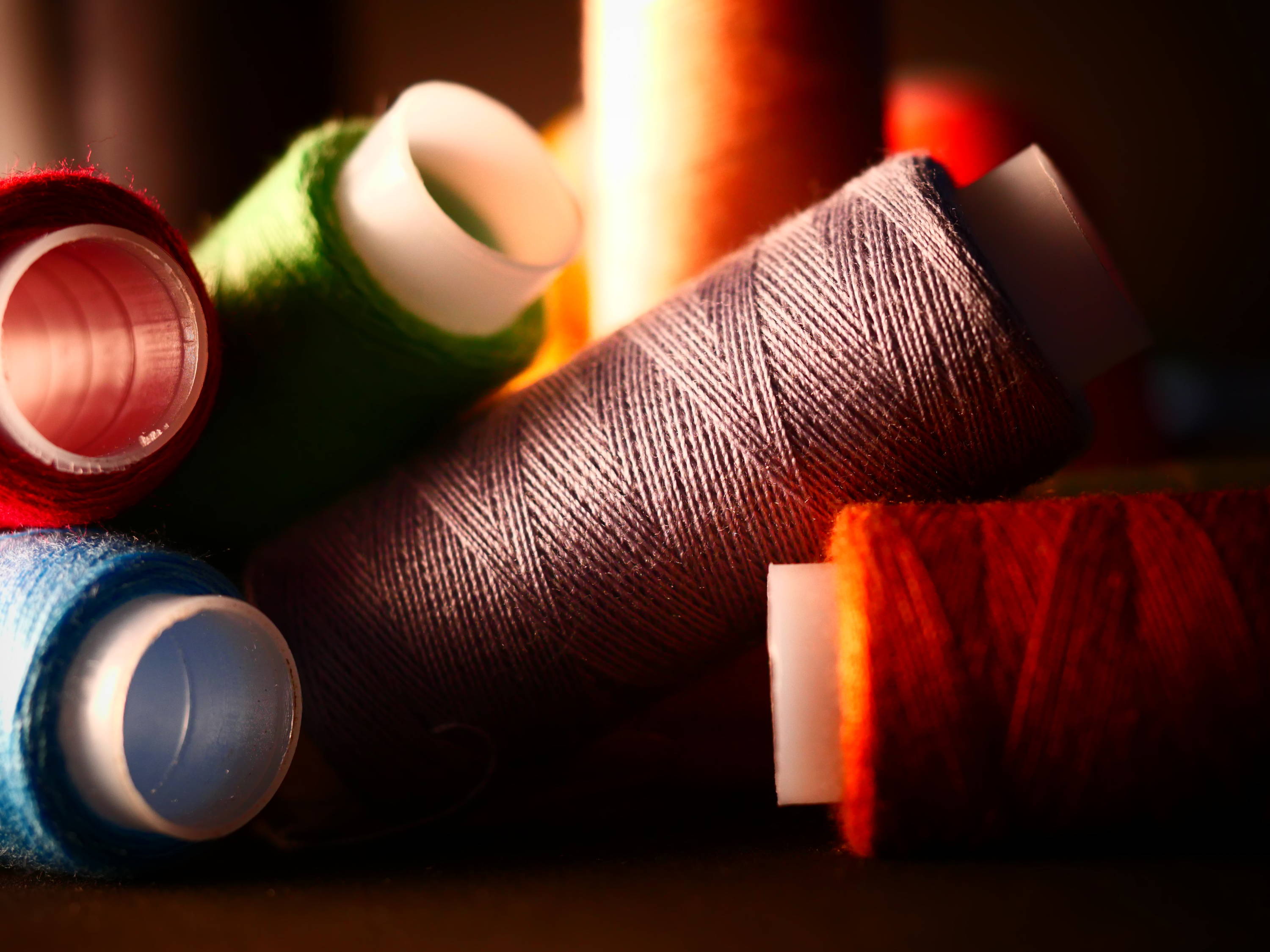 Polyester gets a bad rap, but it's present in everyday clothing, from formal attire to lounge and activewear. While cotton is soft, it's not stretchy. Polyester is a synthetically derived fabric made from petroleum oil. In general, polyester is combined with cotton and other clothing materials in a blend. Polyester keeps clothing from shrinking in the wash and is more durable than most natural clothing materials. So, when polyester is combined with other materials in a blend, it creates a soft yet long-lasting product
---
---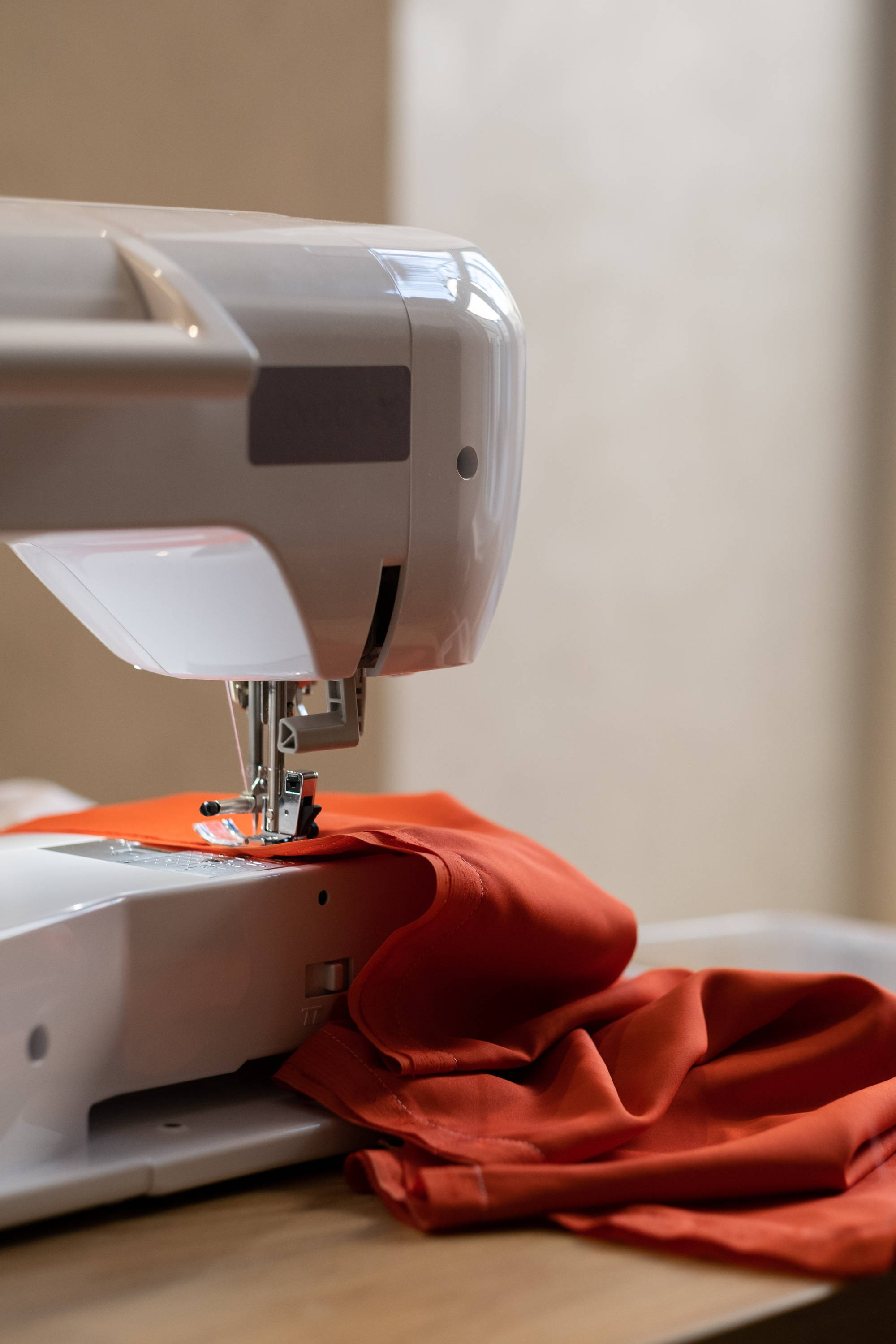 Spandex is a uniquely adaptable synthetic fiber. Spandex is used in stockings, leggings, socks, and more. Spandex creates tight-fitting, stretchy clothing, like our signature Namaste High-Waist Comfort Shorts. While spandex is highly stretchy, it is often combined with other synthetic materials, such as nylon, to increase its durability.  
---
---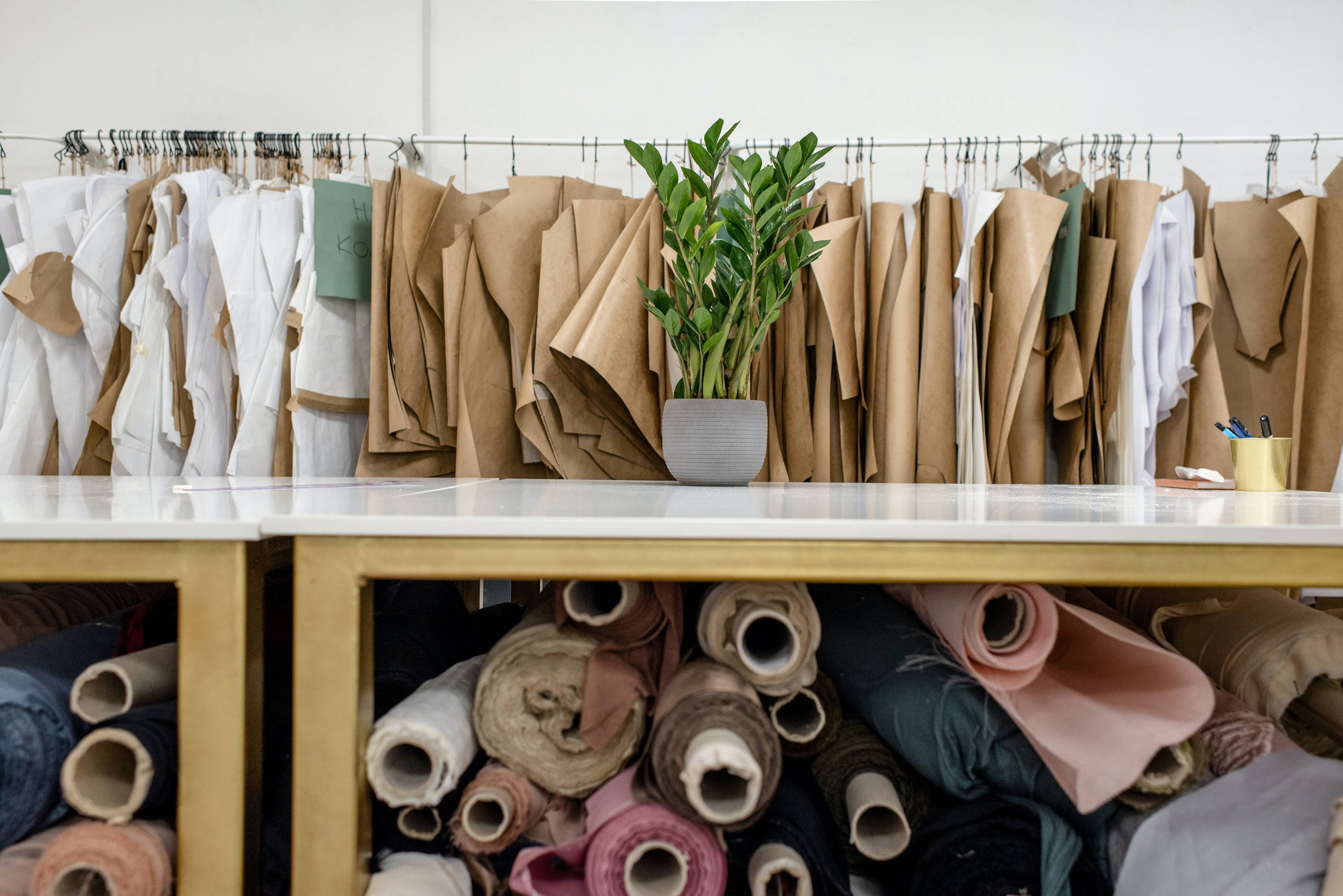 Rayon comes from a natural source (wood pulps) but does require a chemical interaction to create the fabric. Rayon serves as a middle ground between the softness of cotton and the durability of polyester. Rayon is a go-to clothing material for athletic wear due to its moisture-wicking abilities and breathable nature. Like the previously mentioned types of clothing material, rayon is often blended with other clothing materials to make high-performance fabrics for athletic wear.
---
---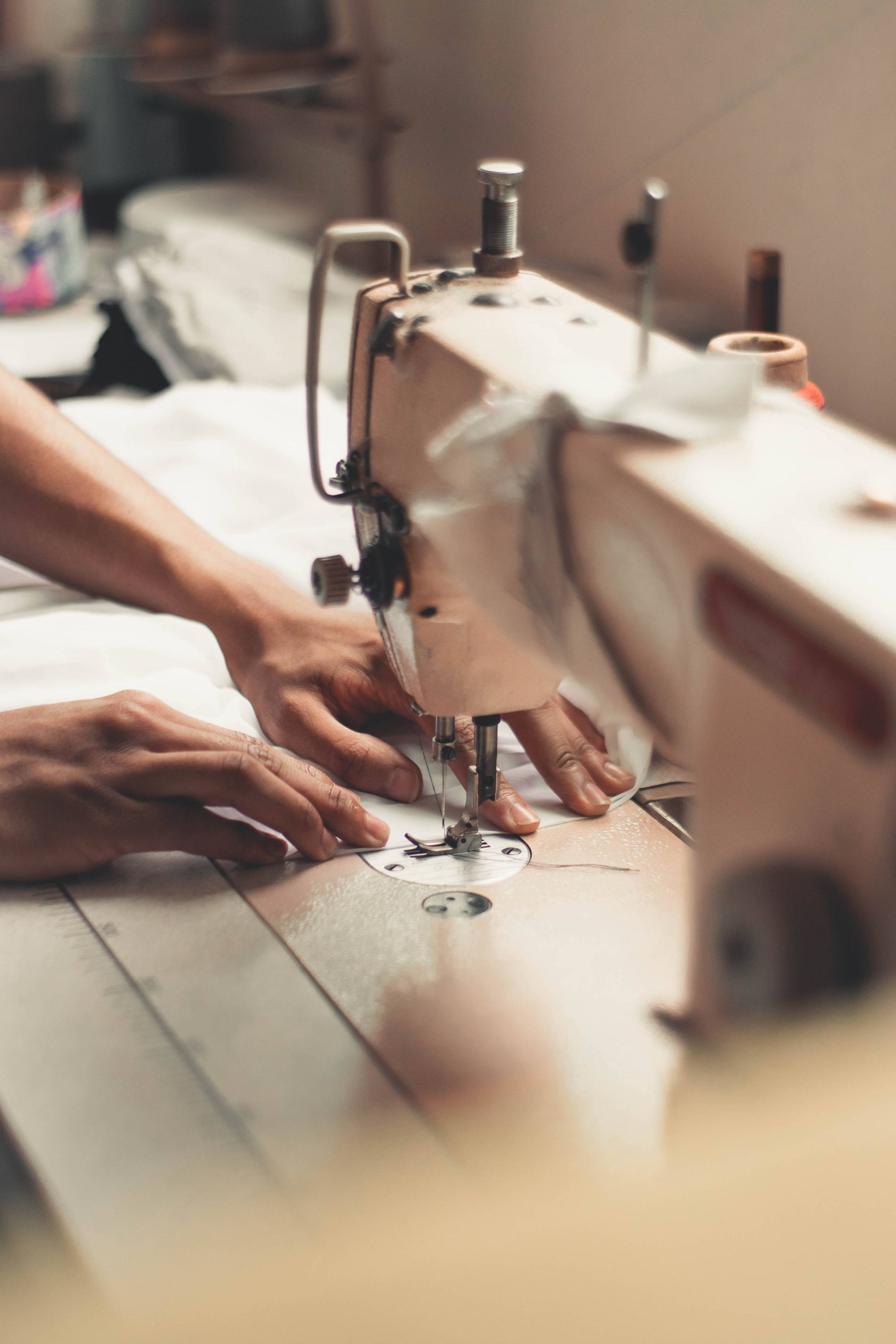 ---
---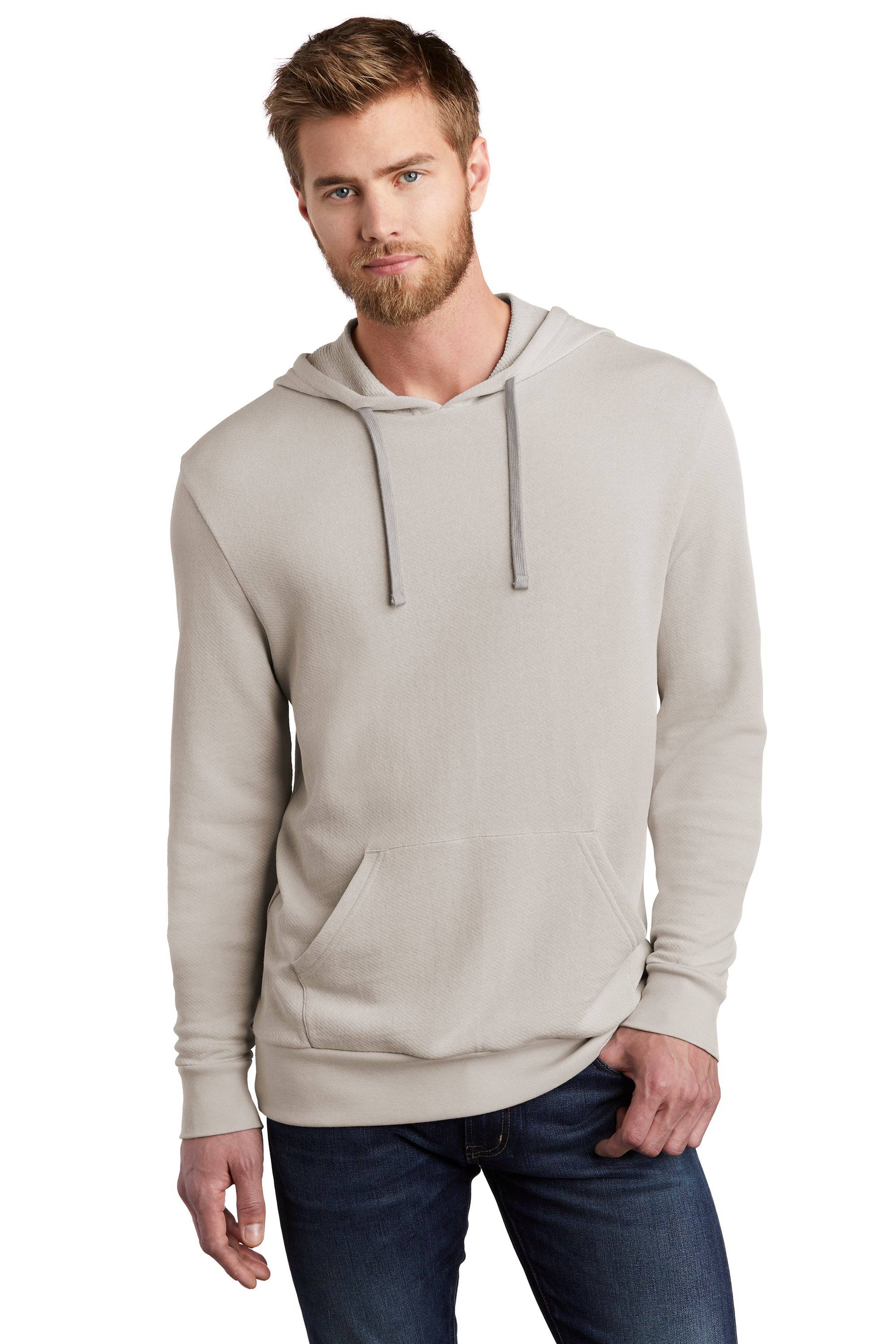 The perfect formula for soft, plush hoodies is something we keep close to our chest. However, we're happy to share our preferred blends to help you find the ultimate loungewear when you shop online. For lightweight movable hoodies and joggers, we typically look for a blend of 65% combed ring-spun cotton and 35%polyester. For sweats, we seek out 80% combed and ring-spun cotton and 20% polyester fleece.
---
For blankets and thick jackets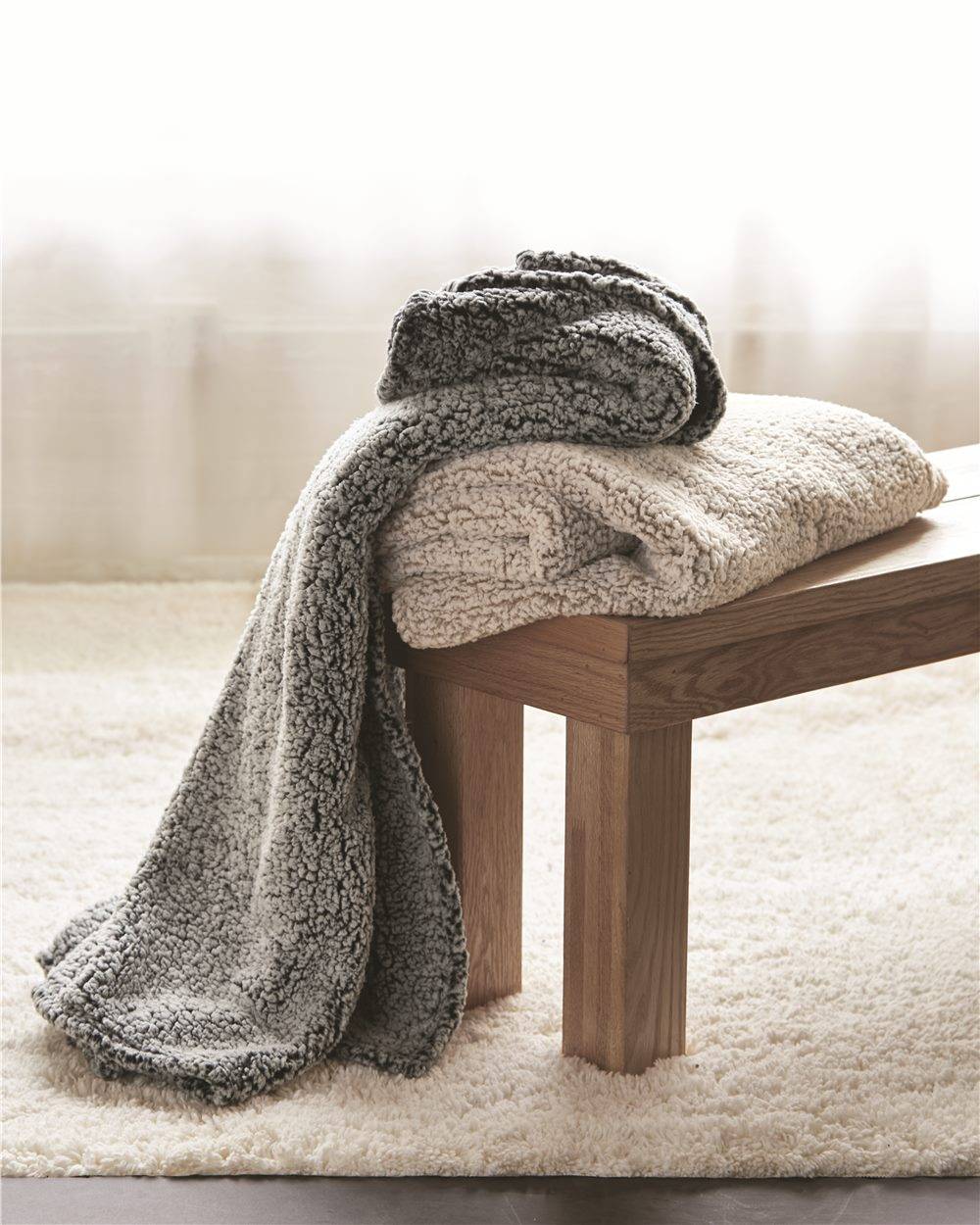 For our warmest, softest jackets and our signature blanket, we utilize Sherpa fabric. "Sherpa" is not a type of fabric, it is a knit blend that is commonly used in winter clothing. Sherpa is a combination of polyester fleece, acrylic, and sometime cotton that is stretched and knitted it into shape. The result is a fabric that looks and feels a lot like wool.
---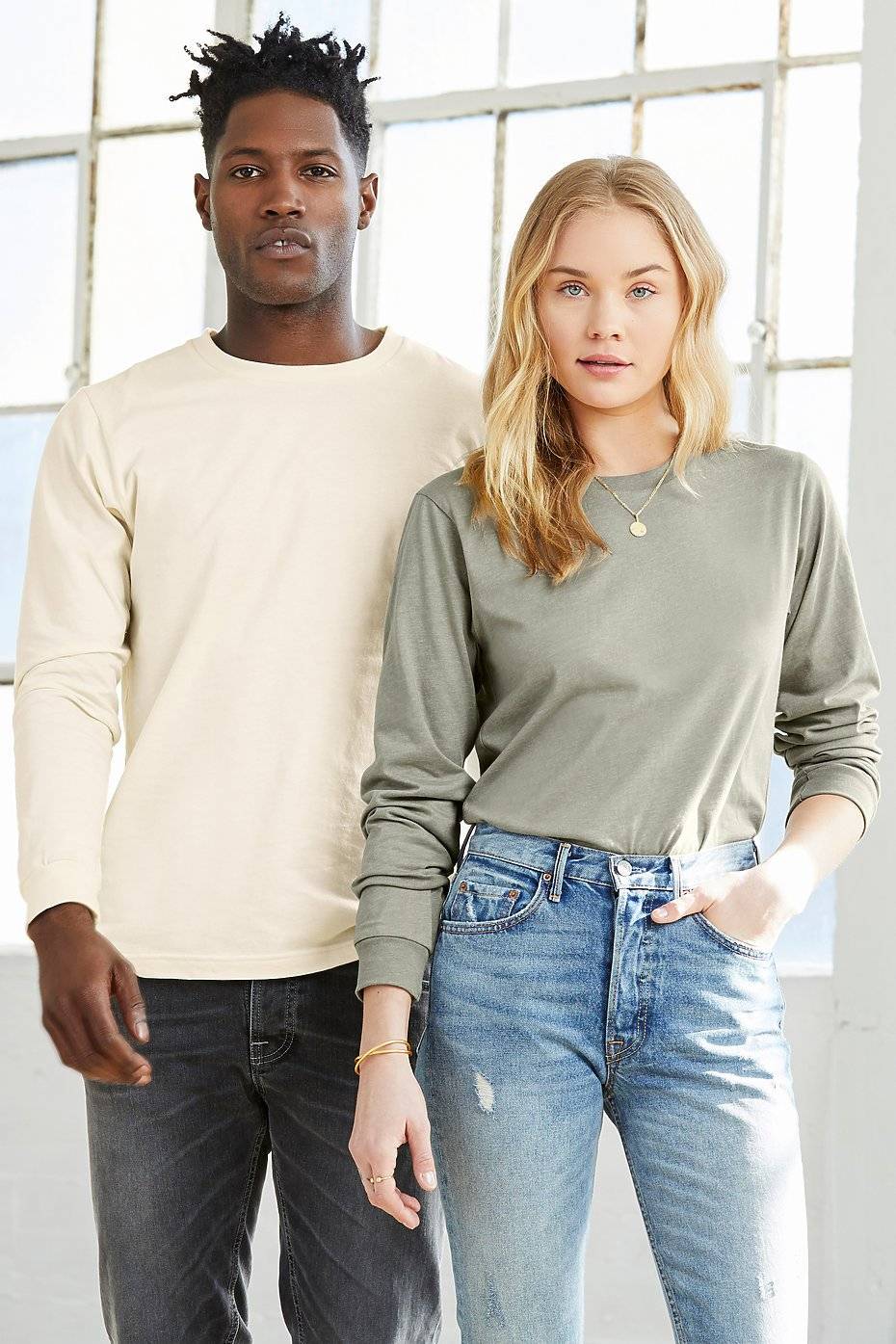 For comfortable tee shirts with a bit of stretch and a snug fit, we look for a blend of 52% airlume combed and ring-spun cotton and 48% polyester. 100% cotton tees are the classic, boxy fit tees that get stiff over time. Polyester adds a bit of performance and an athletic fit to tee shirts.
---
---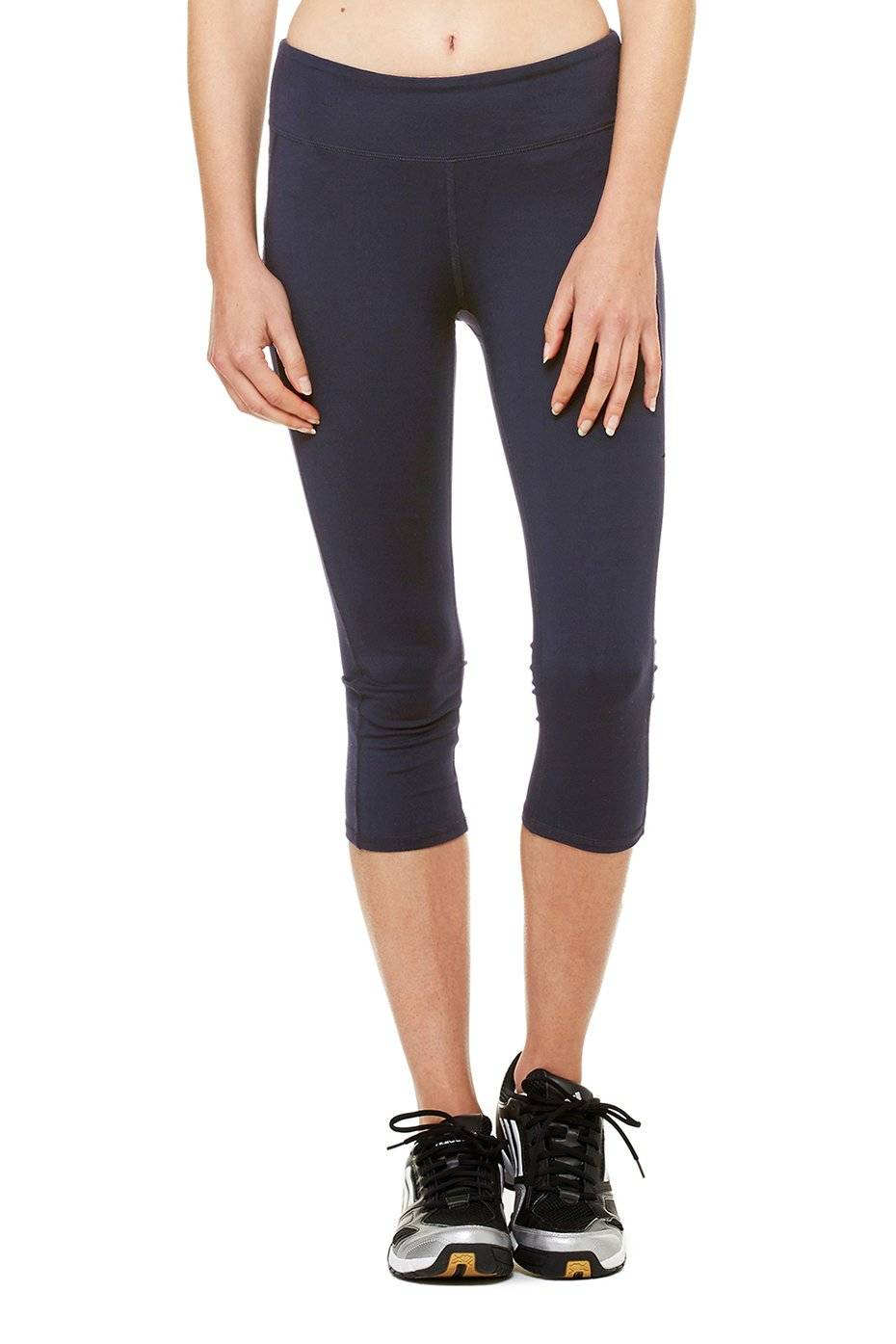 While most people would assume leggings are majority spandex, our favorite leggings contain more nylon than spandex. Our unique blend of 88% nylon, 12% spandex creates a breathable, moisture-wicking, flexible legging that is comfy and performance-oriented.
Shopping online doesn't always have to be a mystery. All Farm Brand clothing is designed with comfort as a priority. When you're shopping on Farm Brand, you can find all the information you need to know about what clothing materials make up our favorite pieces. For more fashion advice, stay tuned to the Farm Brand blog.