What Style Travel Bag is Right for You? Farm Brand's Guide to Picking the Best Travel Bag for Your Style of Travel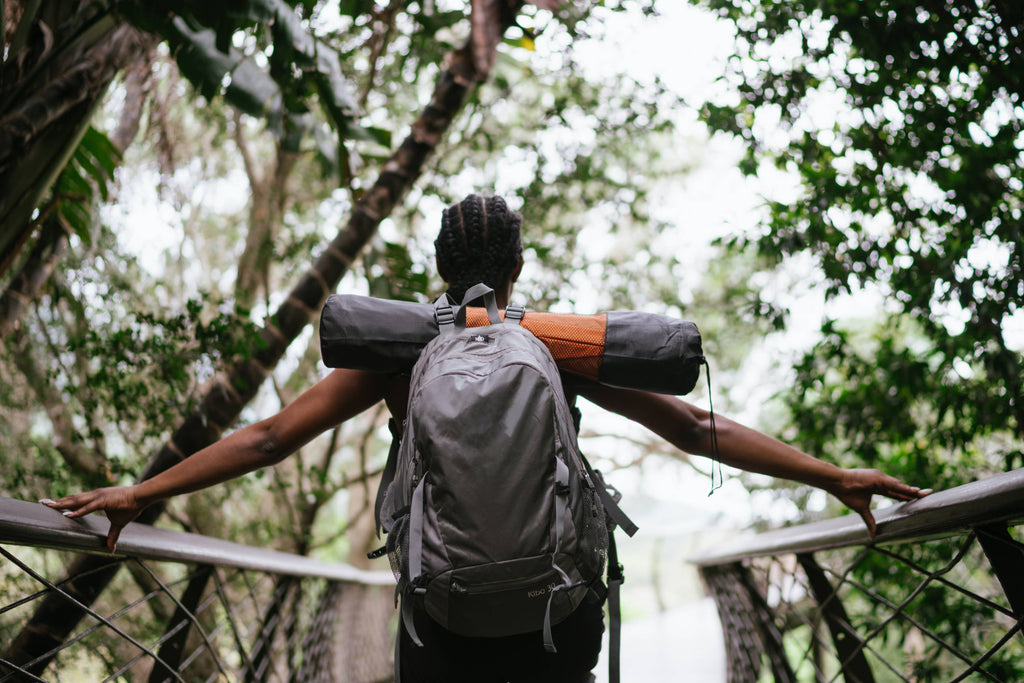 By Morgan Bernard
In a world of ever-changing travel trends and gimmicky products, it can be hard to discern quality products from the rest. While travel may be experiencing somewhat of a dormant state, its awakening is just around the corner. As our "new normal" begins to look a bit like the old normal, you'll want to be prepared to hit the road this summer. Depending on your style of travel, your packing and travel prep may look completely different than someone else's. Whether you're hitting the road for a weekend camping trip, jetting across the ocean for a month-long vacation, or heading to a destination wedding, you'll want to be sure you have the correct travel bag for the occasion. With so many travel bags on the market, it may be difficult to tell which is right for you. Fortunately, Farm Brand is here to answer the question, "What Style Travel Bag is Right for You?" Continue below to read Farm Brand's Guide to Picking the Best Travel Bag for Your Style of Travel.
---
For a destination wedding
---
For a destination wedding, you likely won't be traveling far or for long, but chances are, you'll need more than a few outfits. Additionally, the outfits you pack will need to be packed with care to ensure they arrive wrinkle-free. For destination weddings, the best travel bag is a rolling carry-on with an additional hanging bag. We love the Timbuk2 Copilot roller combined with the stylish WallyBags 45-inch Extra Capacity Garment Bag with Pockets.
---
---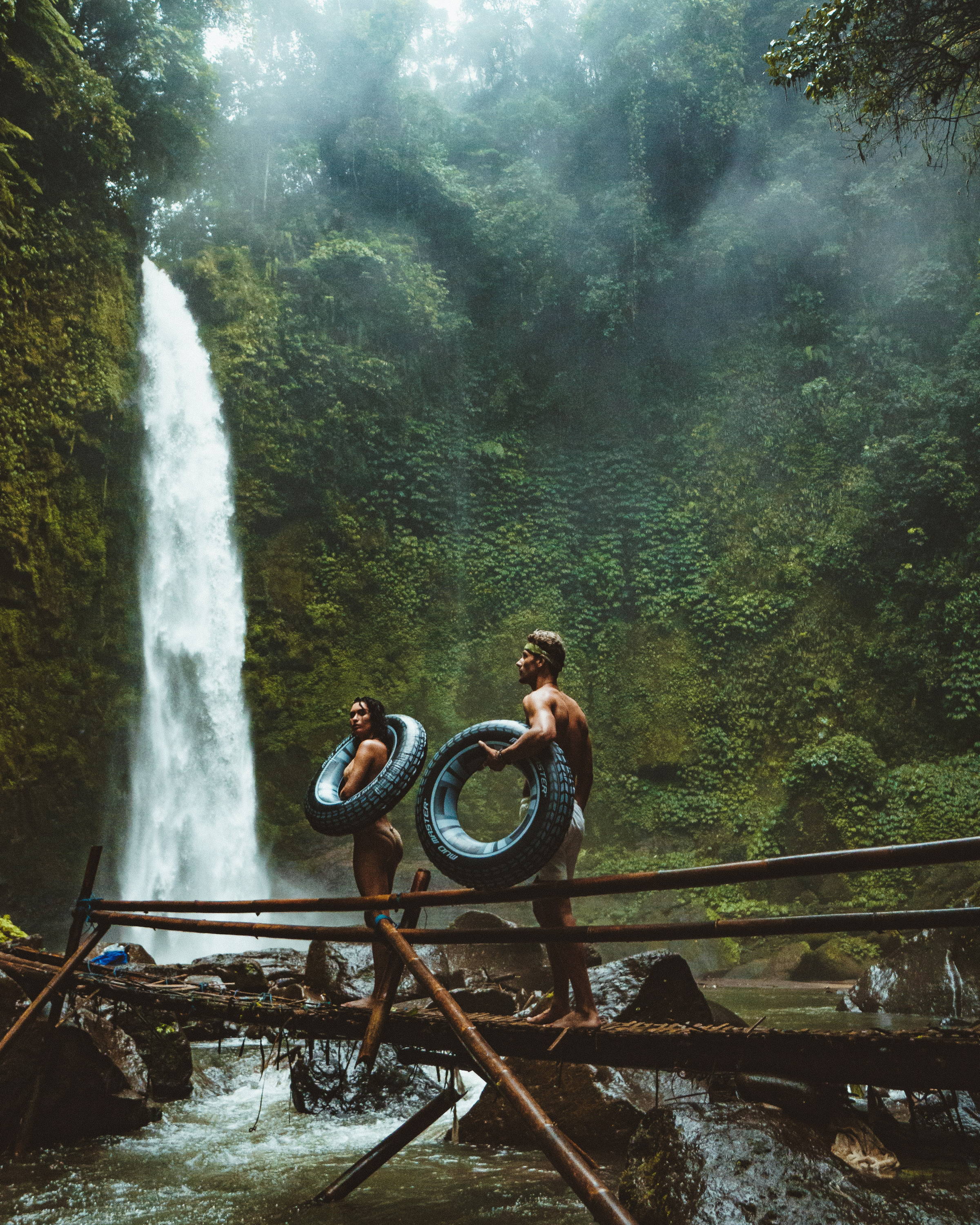 A romantic getaway can be made or broken by preparation. Too much preparing, and you'll feel like you're on a schedule. Too little, and you risk not fully enjoying the opportunities that travel affords. With all the stress that comes with planning a trip for you and your significant other, avoid stressing about packing by bringing the ideal travel bag for the occasion. Our Weekender Cotton Canvas is a sleek and stylish duffle bag perfect for a quick romantic getaway. Pair the Weekender with your favorite backpack, and your set for the trip of a lifetime.
---
For a weekend camping trip
---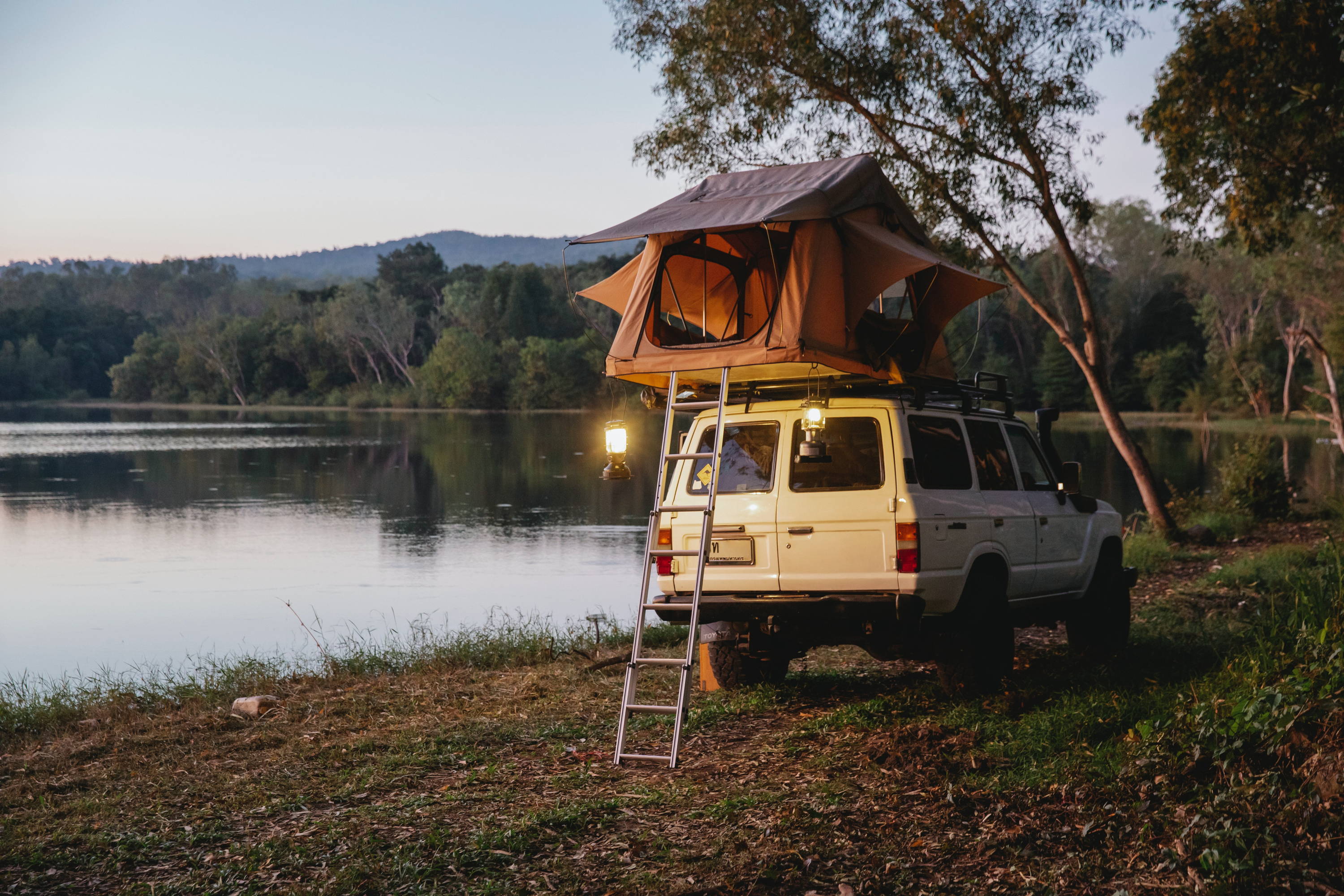 Nothing says summer like a weekend camping trip. Enjoying the great outdoors can be a bit difficult if you don't pack the necessary items for quality camping and general survival. That's why we recommend taking a large enough bag for all the essentials. The Patagonia Black Hole Duffle is a durable, outdoor-worthy duffle that can fit all the gear you need and be worn comfortably like a backpack for those hard to reach, hike in campsites.
---
For a hike-in-hike-out adventure
---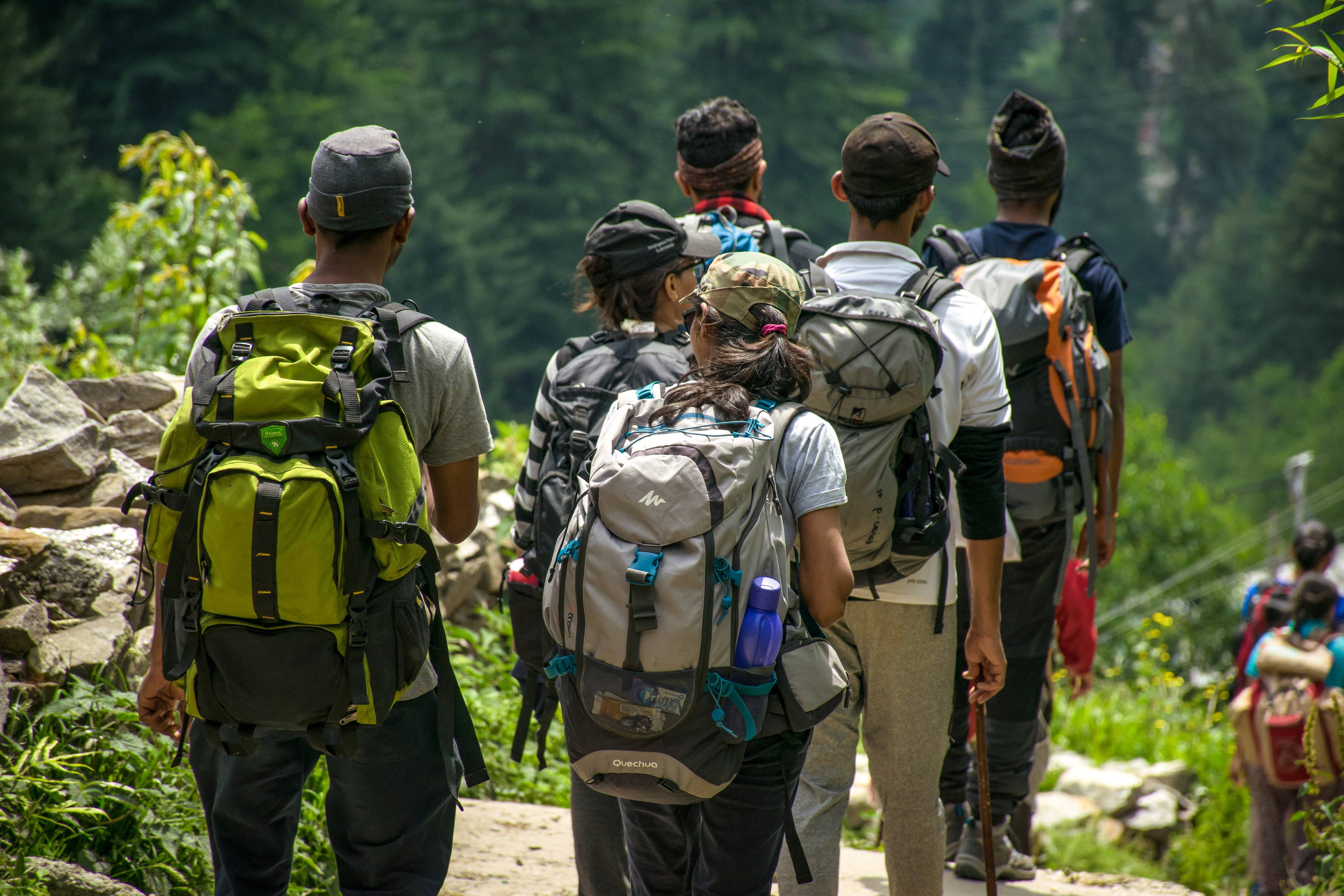 While a sturdy duffle may be sufficient for a weekend camping trip, longer and more arduous adventures in the backcountry require a whole different style of travel bag. If you plan on backpacking in the mountains for days to weeks on end, you'll want a travel bag that can fit all your gear and feel comfortable to carry for long distances. The ideal travel pack for a hike-in hike-out adventure will fit easily on your back and have a sturdy frame that allows you to carry heavy loads for long distances. The Osprey Atmos Ag 65 has several compartments to fit all your gear and a LightWire™ peripheral frame that connects the upper load lifters and the central core of the pack to the hip belt to spread the weight of the load.
---
---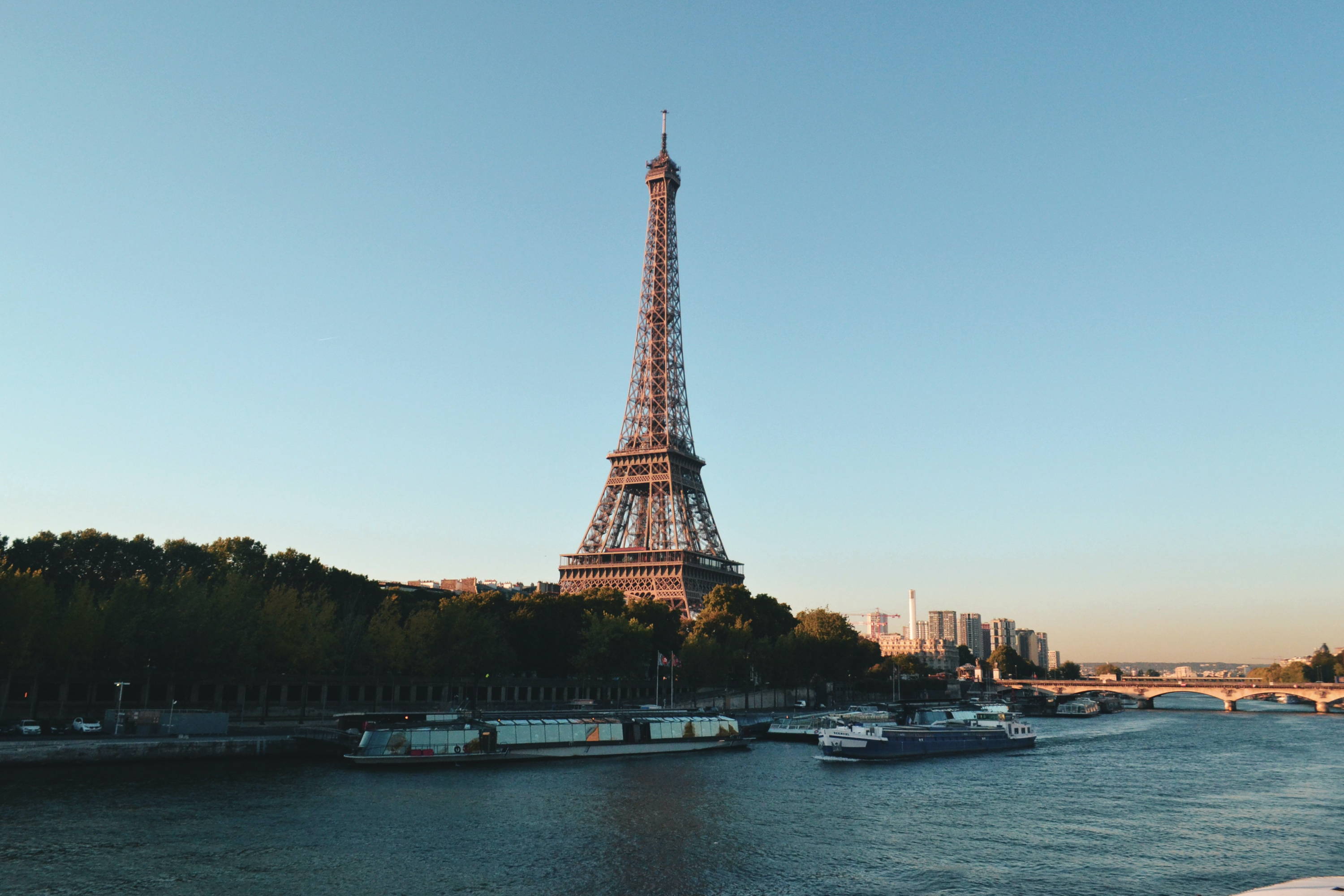 Fast-paced travel, like inn-to-inn hiking in the Alps or rail travel across Europe, has many commonalities with outdoor adventure travel in terms of the necessary gear. Both travel styles require travel bags that can be carried on your back, hold all your possessions with ease, and are made from durable, high-quality material. For that reason, our travel bag recommendation for backing Europe is similar to our previous recommendation for hike-in-hike-out adventures. For backpacking Europe, we recommend the Osprey Fairpoint Travel Pack. This durable backpack has plenty of room for clothing and picking up souvenirs along the way, and its high-grade fabric and tough zippers won't putter out weeks into your adventure.  
---
For a lengthy outdoor adventure
---
For lengthy outdoor adventures, like surf or climbing trips, you'll want a durable travel bag that can withstand the elements and keep your gear safe. Whether you're strapping your bag to the roof of a 4x4 in inclement weather or just trusting your gear to the baggage handlers at the airport, you'll want to guarantee your travel bag will keep your gear safe. When we head out of the country or into nature in search of adventure, we trust the North Face Base Camp Duffle. This tough duffle is weatherproof, tearproof, and from my own experience, baggage handler proof.
At Farm Brand, adventure is part of who we are. We strive to create content that will inspire our customers and readers to get outside, get active, and enjoy life. Stay tuned to the Farm Brand Blog for more exciting travel content.