Healthy Fall Meal Ideas and Inspiration From 5 Food Bloggers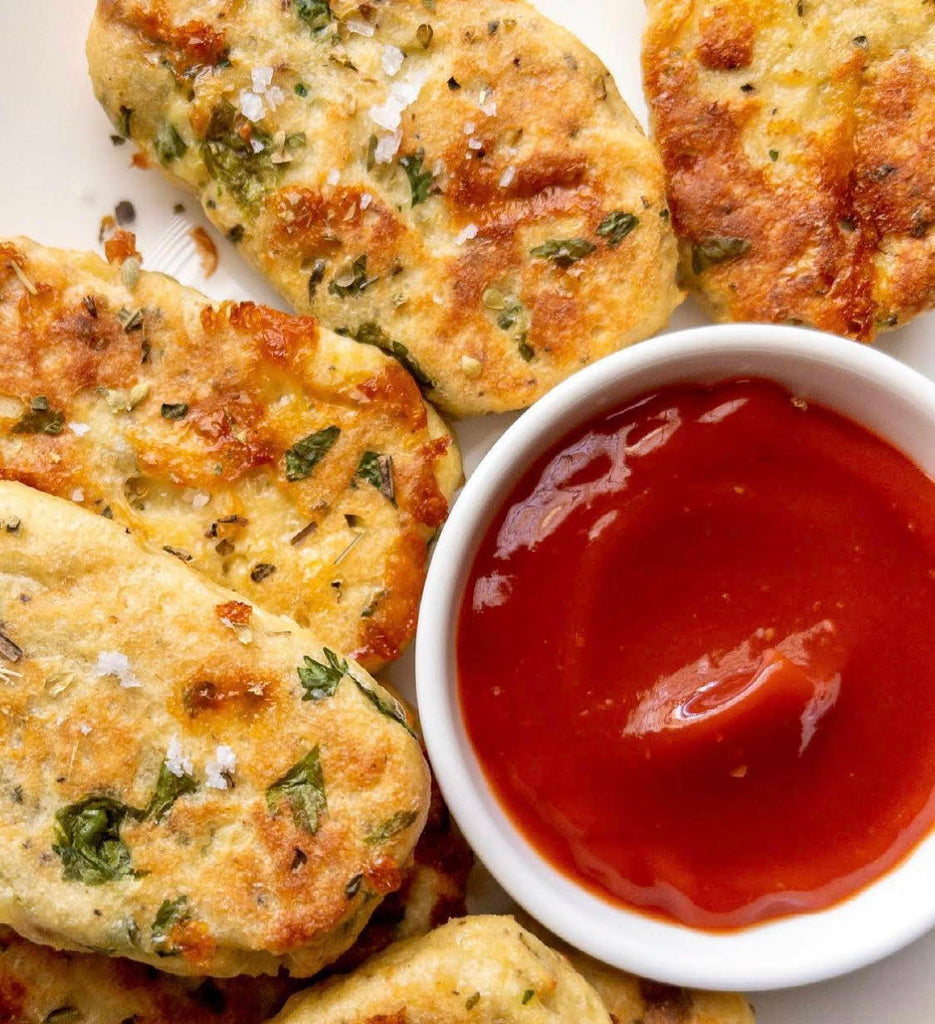 Healthy Fall Meal Ideas and Inspiration
While we're getting cozy for fall, let's shake things up in the kitchen! You can get excited about meal times without wrecking your health goals. Today I am bringing you healthy fall meal ideas from 5 different Instagrammers. I'm also excited to share a little bit about their health journey with you.
Let's feel our best this fall so that we can keep doing all the things we love!
Harvest Salad From @dkhealthcoach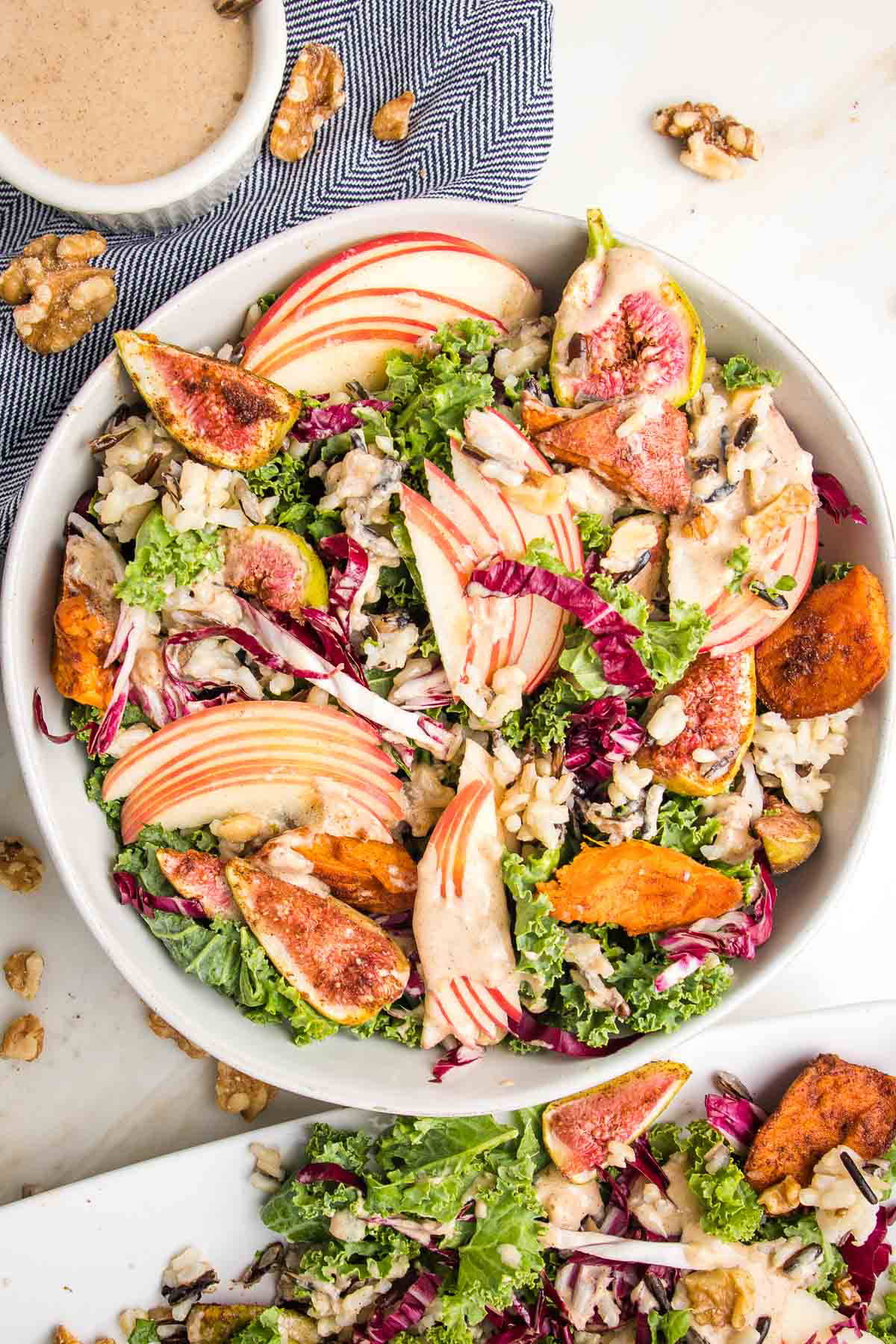 Let's start this off with a beautiful salad from Debra! She turned to healthy living after experiencing IBS stomach issues that led to a deep dive into discovering what made her feel her best. She stays motivated with that desire to feel her best and have enough energy to participate in life to the fullest.
Harvest Salad with Apple Vinaigrette
 Ingredients
3/4 cup wild rice

2 medium sweet potatoes, cut into wedges

1/2 lb. fresh figs (about 10)

2 Tablespoons olive oil

1 teaspoon cinnamon

1/2 teaspoon coarse sea salt

1 teaspoon cumin

4 cups kale, washed and torn into small pieces

1 small head radicchio, thinly sliced

1 large or two small apples
Apple Cider Dressing
1/3 cup olive oil

1/3 cup apple cider

¼ cup walnuts

3 dates, pits removed and roughly chopped

2 Tablespoons apple cider vinegar

1 Tablespoon Dijon mustard

1 clove garlic, pressed

½ teaspoon sea salt

½ teaspoon cinnamon

pinch red pepper flakes
To see the instructions and all the tips check out the recipe on Debra's blog here.
Debra has learned there isn't just one way to do healthy living and to always keep an open mind. Keeping the food tasty and interesting helps her feed her family who doesn't always eat with the same goals that she does. For her, she focuses on how food makes her feel.
She is an amazing health coach and culinary instructor. Find her on Instagram for more beautiful recipes!
Stuffed Acorn Squash from @showmewholeliving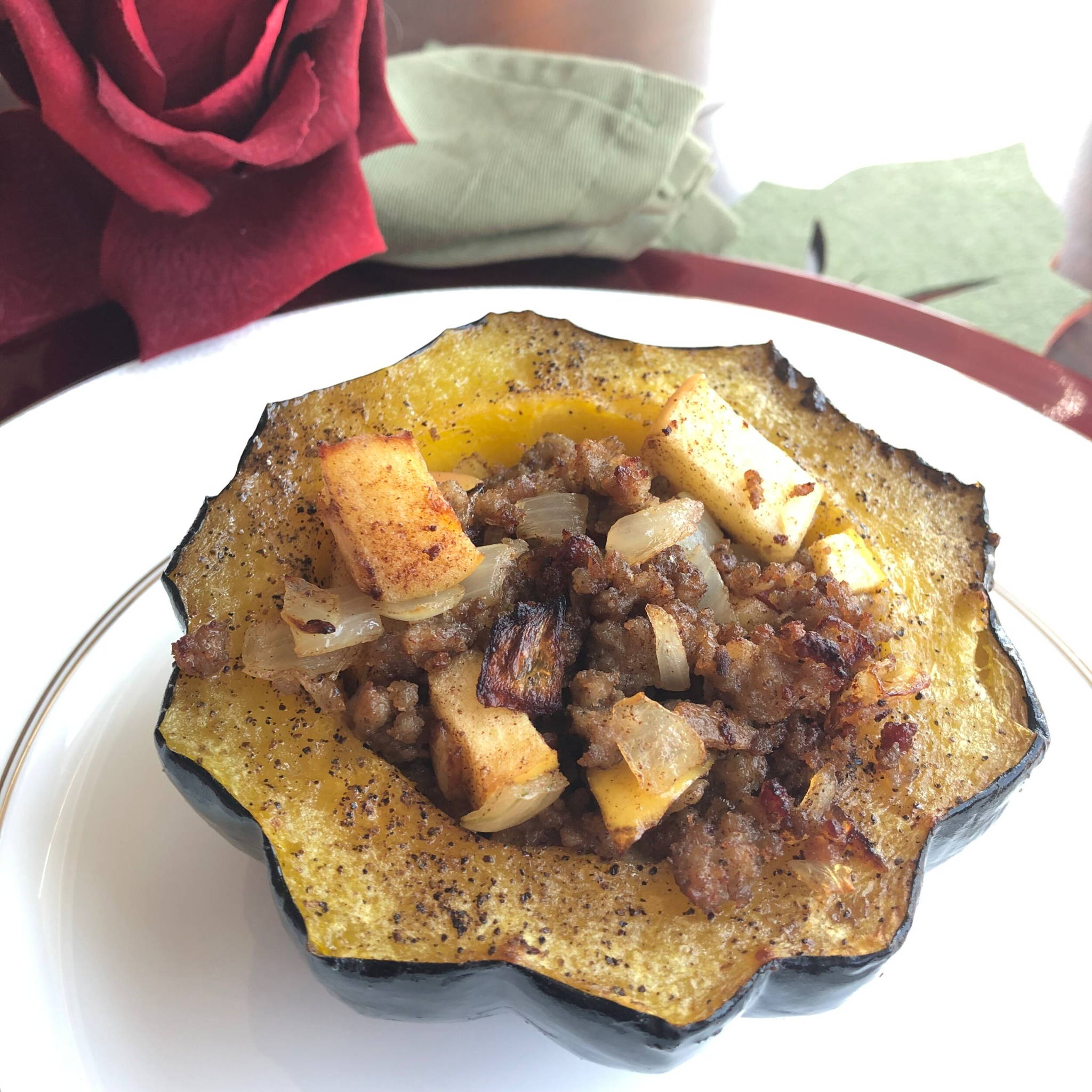 Kelly dove into healthy eating after she had kids. She wanted to make sure she was modeling and living the lifestyle that she wanted them to grow up with. After 8 years of pregnancy/nursing, she is a stay-at-home mom to four running on very little sleep. Her biggest challenge with healthy eating is deciphering between hunger cues and cravings - caused by lack of sleep, stress, and gut health issues.
Her kids are what keep her motivated! She understands the responsibility she has to teach them healthy eating and how to create a healthy relationship with food.
Stuffed Acorn Squash
Ingredients:
2 acorn squash, halved, and seeds removed

Extra virgin olive oil

Salt and pepper to taste

1 lb. #whole30 compatible ground breakfast sausage

1 yellow onion, diced

2 apples, chopped

Ground cinnamon to taste

Ground sage to taste
For the instructions and more check out the recipe on Kelly's blog. Kelly is a whole 30 coach with a lot of ideas for cooking for a family. Find her on Instagram!
Jalapeno Poppers From @Paleofoodiee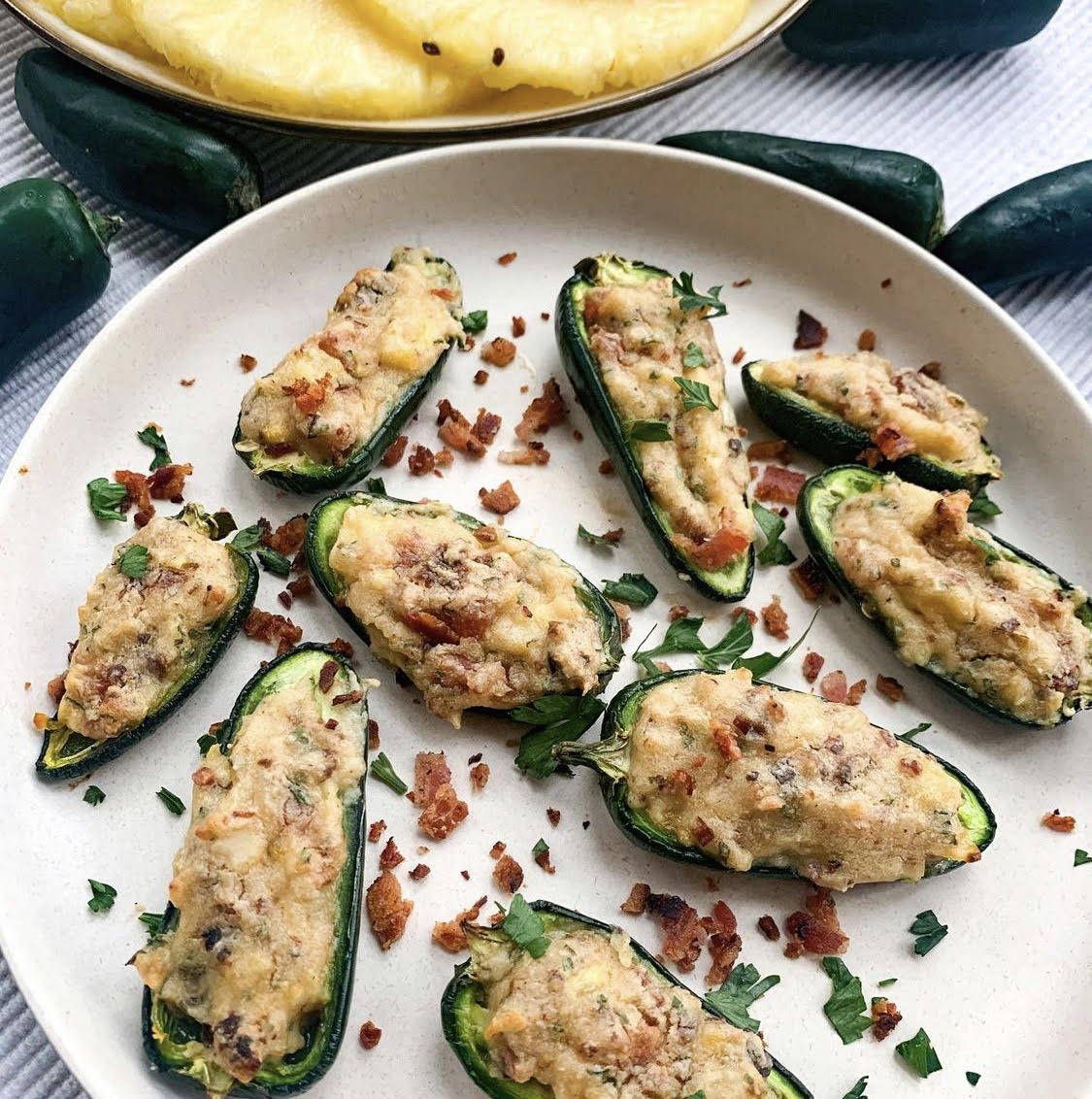 Recipe:
Paleo Cream Cheese•

1/2 cup cashews, softened in hot water (soak in boiling water for about 15 minutes)

3 Tbsp

@silk_canada

almond milk (or more if needed)

1/2 lemon juice

1 Tbsp

@thaikitchen

coconut cream

Fillings:

3 slices of bacon, cooked and diced

2 Tbsp diced pineapple

1/4 tsp garlic powder

1/2 tsp dried parsley

1/4 tsp salt
6 jalapeños, sliced in half, seeded and washed with water
preheat oven to 375 and line a baking sheet with tin foil

add your boiled and softened cashews to a blender along with the almond milk, lemon juice, and coconut cream and blend until smooth

add the cream cheese to a bowl, and throw in the bacon, pineapple, garlic powder, parsley, and salt and stir until well combined

spoonful the mixture into each half of the jalapeños and then place on the baking sheet

bake in the oven for 20 minutes and allow to cool for 5 minutes!

garnish with fresh parsley and more bacon!

Check out Sarah's beautiful Instagram for some health and fitness inspiration!
Homemade Fish Sticks from @helloholloway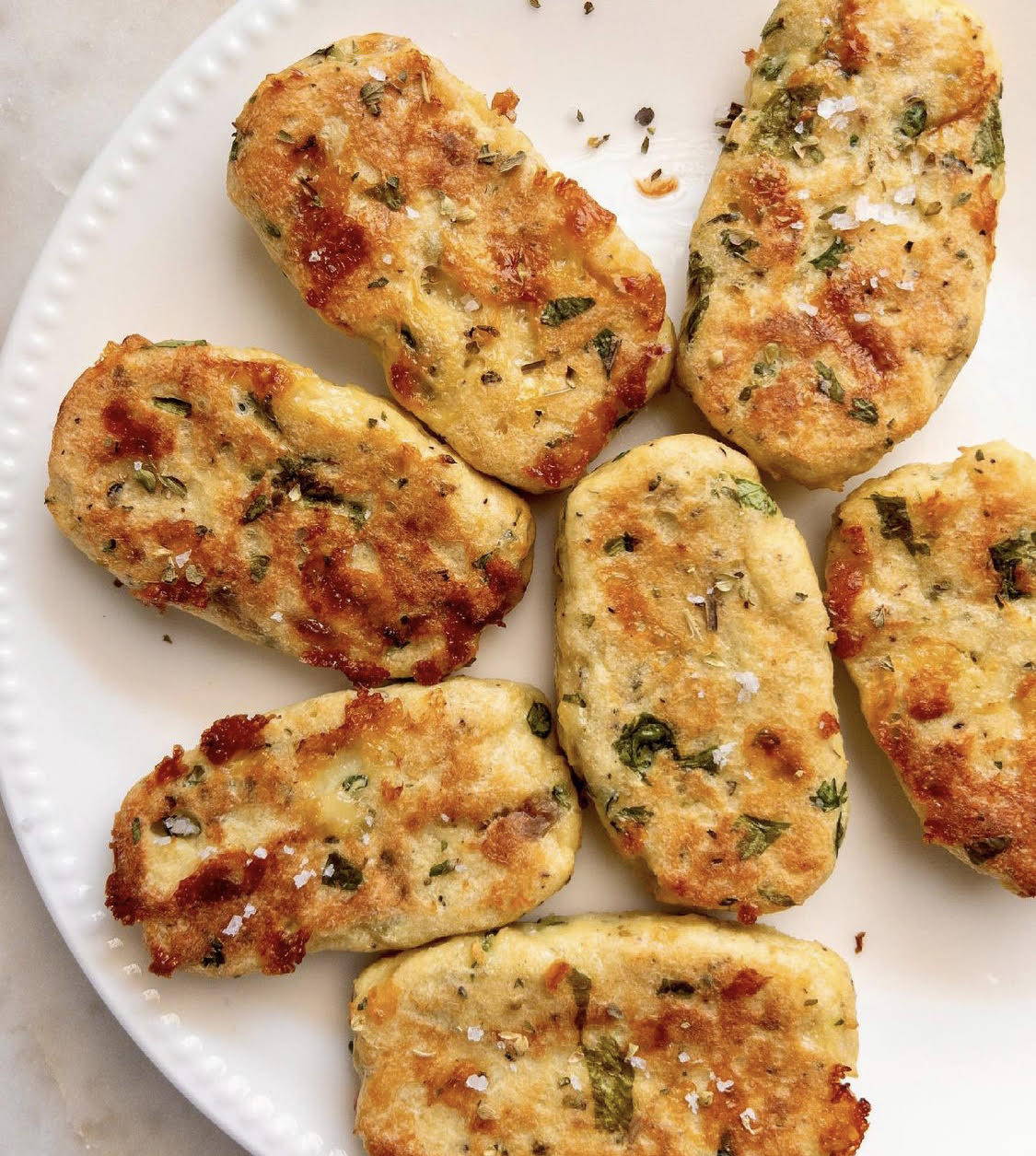 Sarah struggled with an eating disorder when she was 17-20 years old. That motivated her to change her mindset when it came to health and nutrition. Now, she helps others understand that food is fuel!
Sarah has many quick easy recipes on her Instagram including this homemade fish stick recipe!
𝐈𝐧𝐠𝐫𝐞𝐝𝐢𝐞𝐧𝐭𝐬:
- 137g Tilapia
- 16g Bread Crumbs
- 14g Low Moisture Mozzarella Cheese
- One Egg
- Salt, Pepper, Garlic & Onion Powder
𝐃𝐢𝐫𝐞𝐜𝐭𝐢𝐨𝐧𝐬: Using a food processor combine all ingredients. Line a baking tray with non-stick spray and cook for 10-14 minutes & flip halfway through!
Sarah has found it challenging when people are always commenting on what she eats. They always want to share their opinion. She's learned that others will always have something to say about you. It's up to you to allow those comments to hurt you or fuel your passion.
Salted Dark Chocolate Peanut Butter Bliss Balls from @healthy.easy.meals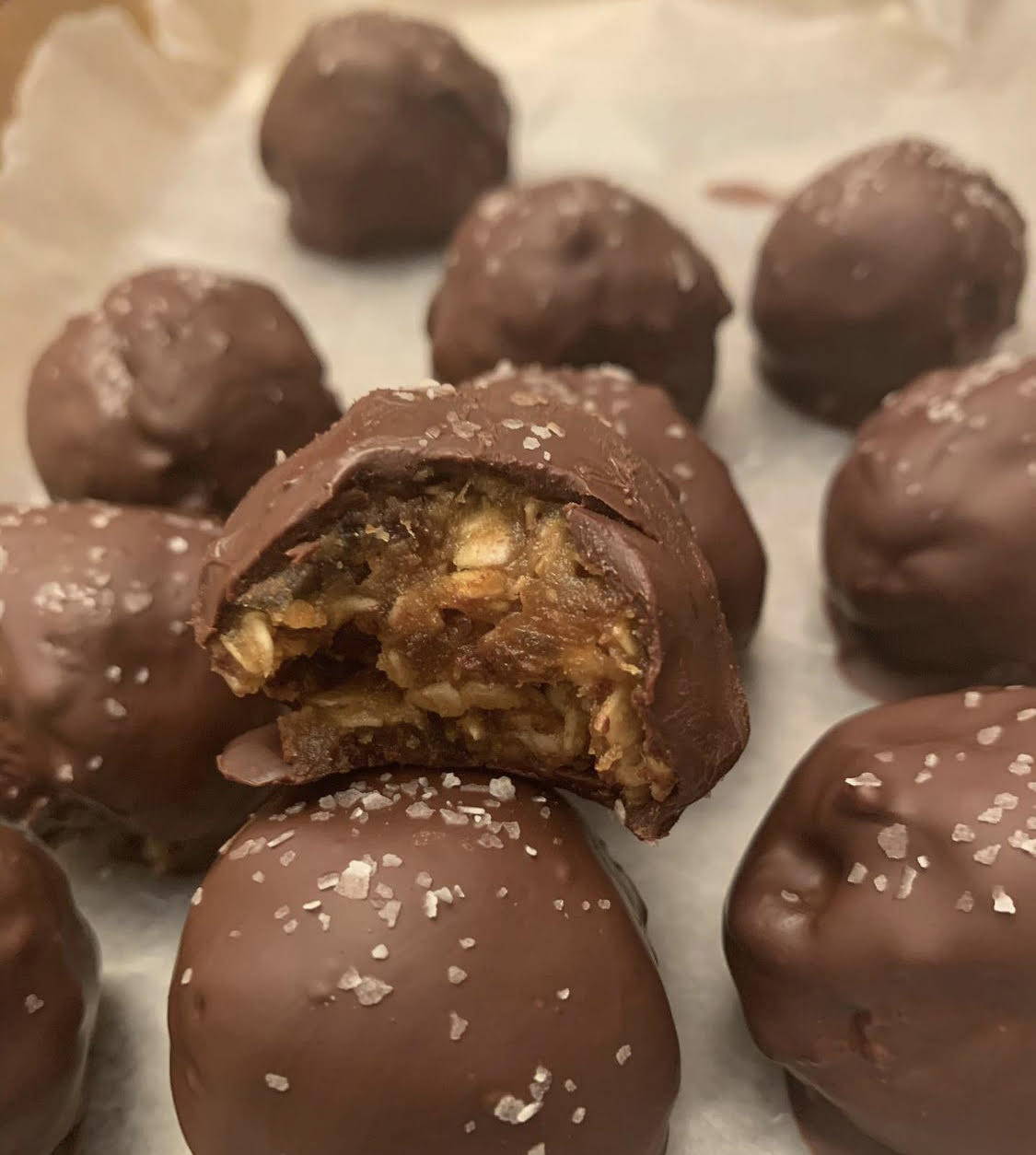 There are some meals that need a little treat to go with them. Maysoun has it covered with these fun chocolate peanut butter balls!
Recipe:
1 cup oats
1 cup peanut butter
1 cup fresh dates
2 tablespoon honey
2 cups dark chocolate chips
1/8 cup plant milk
Coarse salt (just to sprinkle on top)
Soak dates in a bowl of water for 10 minutes. In a medium bowl, mix oats, peanut butter, honey and plant milk (I used almond). Let sit for 15 minutes.
In a blender, purée the dates until very fine. Mix into peanut butter oat mixture. Add in about 1/4 cup chocolate chips and mix together.
In a small microwaveable bowl, melt chocolate 30 seconds at a time, stirring in between until fully melted and smooth. *adding a teaspoon of coconut oil helps liquify the chocolate more.
Using your hands, roll up balls of the mixture and dip into melted chocolate. Then place on a baking sheet lined with parchment paper. Place in the refrigerator for about 5 minutes and sprinkle salt on top. Then, place it back in the refrigerator for about 5-10 more minutes. Enjoy!
Maysoun's biggest challenge with healthy eating is staying consistent and not getting discouraged when you don't look the way you hope to. She's learned it's okay to not be perfect and that tomorrow is a new day.
Check out her Instagram for more healthy easy ideas!
Fresh ideas get us excited about cooking at home! What are you eating this season?
While the oven is warming up the house, make sure you have the comfy fall sweatpants joggers and hoodies you need this season. Use the code TASTY for 25% off your order with Farm Brand.