Outdoor Cities We Love Part 3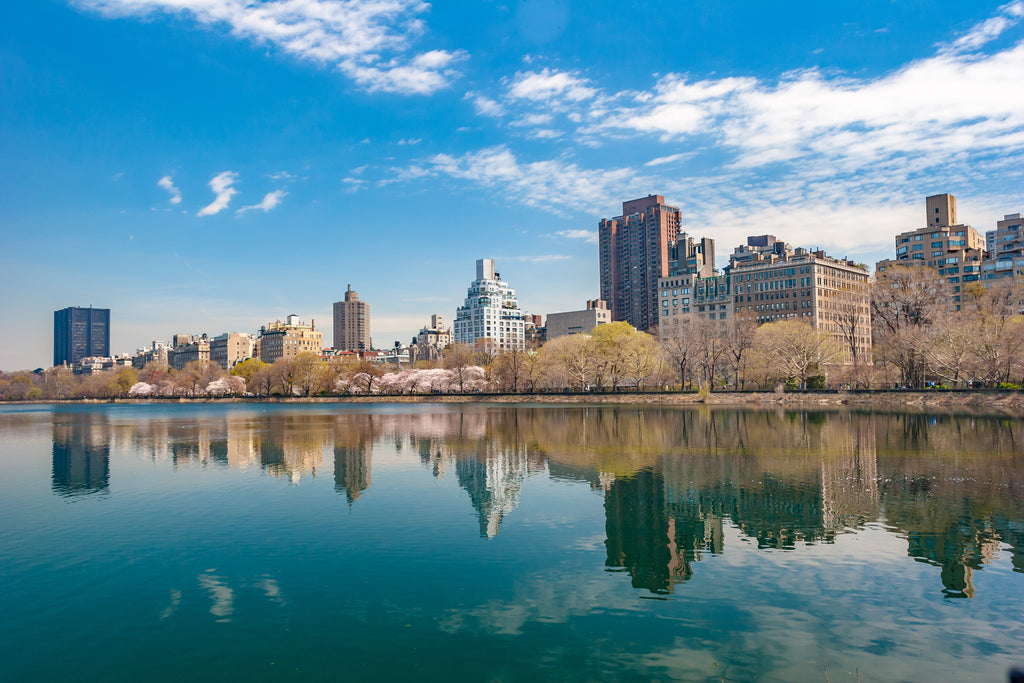 By Morgan Bernard
As we've stated over and over again, being outdoors is engrained in our DNA. At Farm Brand, we work to live, not the other way around. Our life is defined by our passions we pursue outside of work, not in the office. Those passions often take us into to nature. When we're not diligently working, you can find us in the water, on the trail, or around the campfire. Farm Brand employees live all over the country, but no matter where we are, we find a way to get outside. Working in a city doesn't mean you have to give up outdoor adventure. Some of our favorite US' cities our phenomenal adventure destinations. In Outdoor Cities We Love Part 1 and 2, we dove into some of our favorite coastal and mountain towns, in Part 3, we'll round off our list by featuring exciting adventure hubs, as well as a few cities you wouldn't think of as outdoorsy. Continue reading below for Outdoor Cities We Love Part 3.
---
---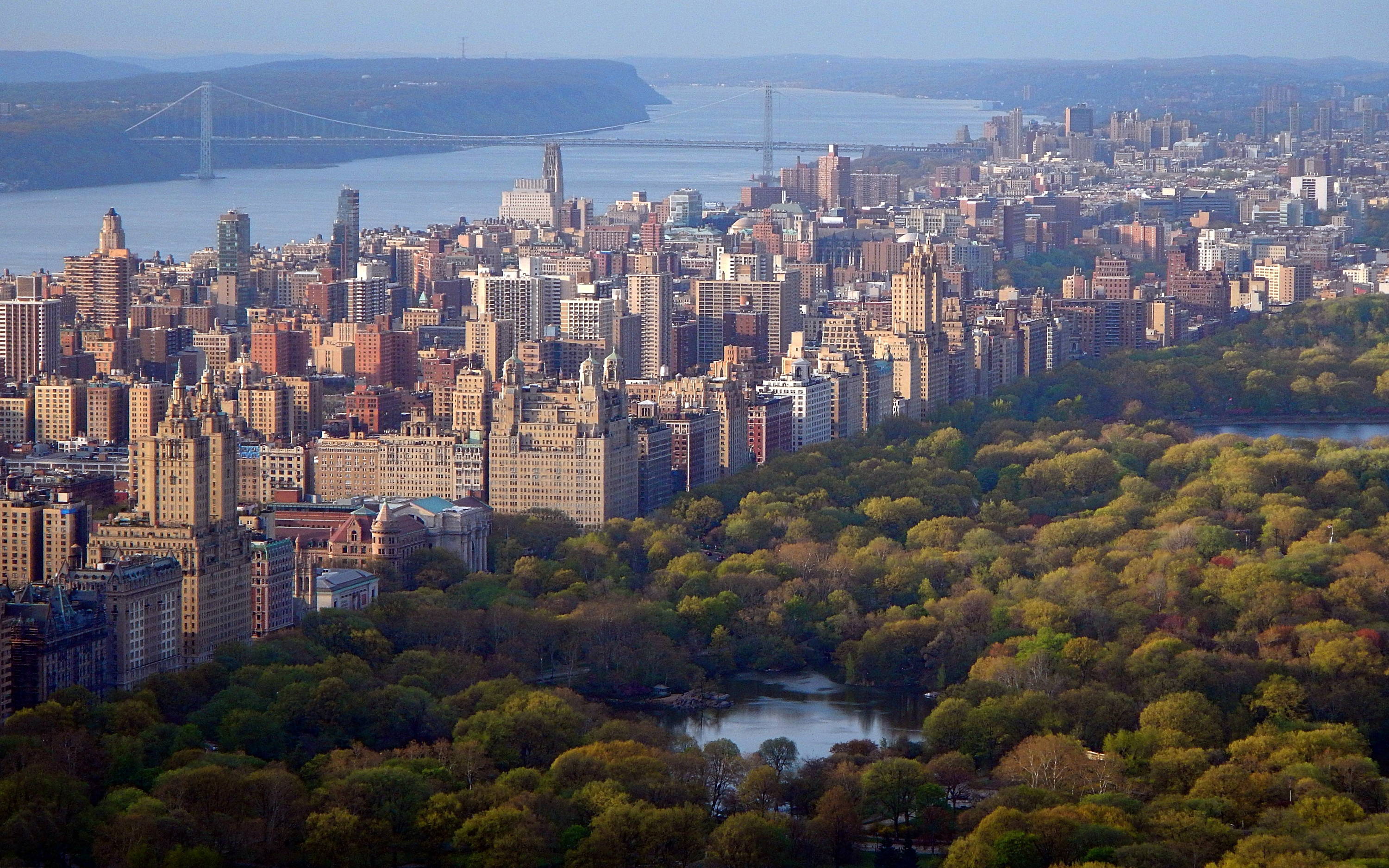 The Big Apple may not be the first city that comes to mind when you think of outdoor cities, but New York is home to over 18 million people, and many of them are adventurous souls who have adapted their adventurous ways to their urban setting.
---
---
New York city is a far cry from the mountains of the west. Manhattan is a flat island in a river covered from end to end in concrete, with the exception of 1.317 square miles in the heart of the city—Central Park. Aside from the peaceful ponds, looping bike paths, and meandering running trails, Central Park is home to a small selection of boulders that are ideal for bouldering. All you need is your chalk bag, rock climbing shoes, and a crash pad to have an adventure in the middle of Manhattan.
---
---
Despite the chronic gridlock traffic that plagues the city, New York City is one of the more pleasant running cities out there. There are the obvious running locations, like the Reservoir Loop in Central Park, and then there's some lesser-known routes that are equally as scenic. For stunning skyline views, start at Battery Park, where you'll catch a glimpse of the Statue of Liberty. Then trace the East River Running Path for dreamy skyline views.
---
---
New York is not widely celebrated as a surfing destination, but maybe it should be. Long Island, the NYC adjacent coastline, contains a variety of surf breaks that transform into world class waves during the winter. A powerful nor'easter or hurricane swell will transform the beaches of Montauk into a barrel factory.
---
Asheville, North Carolina
---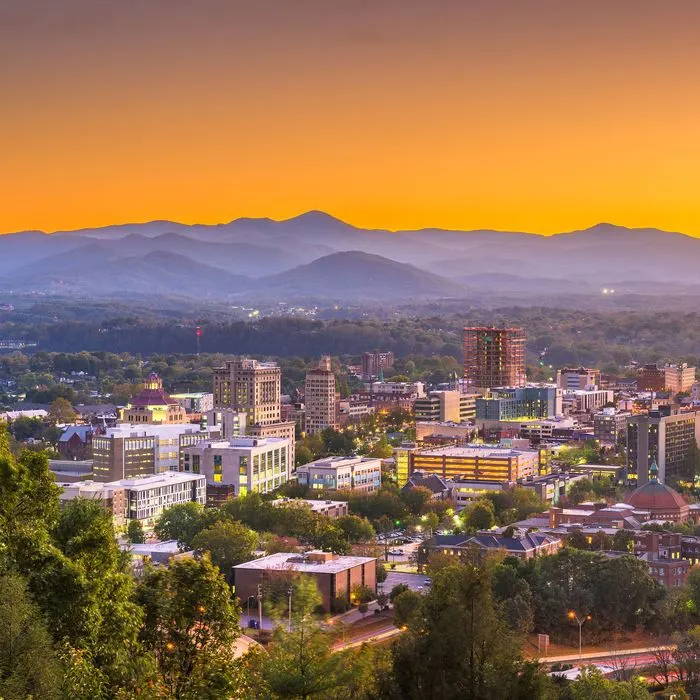 Photo Credit- New York Mag
Tucked away in the Blue Ridge Mountains, Asheville , North Carolina was once a little hippie hideaway, now it's one of the nations most sought after destinations. The city is known for its lively art scene, its plethora of craft breweries, and, of course, its proximity to nature.  
---
---
Asheville sits among a plethora of lush, mountain peaks that are all waiting to be summited. Among those peaks, Mount Mitchell towers as the tallest mountain east of the Mississippi. Atop Mount Mitchell, trekkers can hike the Summit Loop Trail. Add two miles to this hike by taking the following the Black Mountain Crest Trail to Mount Craig to Mitchell's nearest neighboring peak
---
---
When rain falls in the mountains, it comes down in mountain rivers. Depending on the topography of those rivers, white water rapids are often formed. For those daring enough to take on the rapids, Asheville is the outdoor city for you. Whitewater Paddling Magazine recently named Asheville, North Carolina, as a "Top 10 Whitewater Town." The most well known and most navigated white-water river in Asheville is the Nantahala River, but quality rapids can be found on the French Broad River, the Pigeon River, the Green River, the Tuskegee River, and the North Toe River.  
---
---
Where there's mountains, there's rocks, and where there's rocks, there's climbers. Asheville is no exception. Of all the outdoor cities on the eastern seaboard, Asheville may be the best suited for climbing. Picking the best climbing spot in Asheville is like choosing your favorite child, it's just not possible. With an abundance of top rope, sport climbing, and bouldering spots, Asheville should top the list of East coast outdoor cities for climbers.
---
---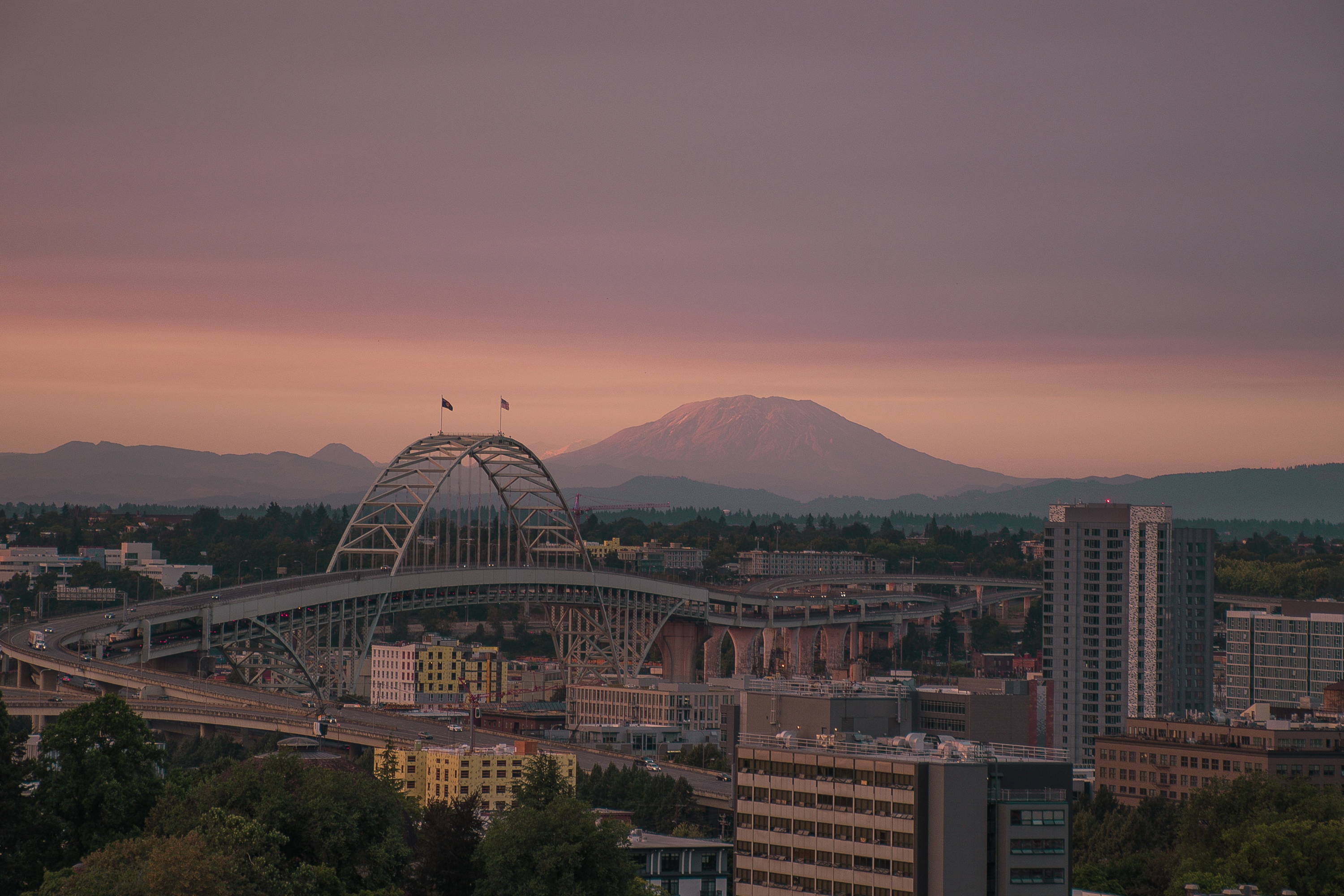 Portland is known to many as the progressive land of the weird, and while that shoe fits, Portland is also a mecca for outdoor enthusiasts. With access to two powerful rivers and only an hour's drive away from the Pacific Coast and the Cascade Mountains, Portland may top our list of outdoor cities.
---
---
If you're able brave the cold water, Oregon's coast will reward you with uncrowded surf. Surfing in Oregon isn't for the faint of heart, water temperatures in Oregon stay frigid year-round and the Northern Pacific is raw and powerful. Oregon also offers surfers unparalleled coastal beauty with its wild, untamed coastline that's riddled with point breaks.
---
---
With four separate ski resorts, Mount Hood is a powder lovers paradise. Mount Hood stands as the highest peak in Oregon and the fourth highest in the entire Cascade Range. The mountain can be seen from up to 100 miles away. As mentioned, there are four ski areas to choose from, the Timberline Lodge, Mt. Hood Meadows, the Ski Bowl, Cooper Spur and Summit. The Timberline Lodge has the longest ski season in all of North America.
---
---
If you're up to braving the Pacific or sending down the Cascades, you can always find adventure on the trails near the city. Oregon's diverse climate can be seen through the varied hiking landscapes, from waterfalls and dense forests to dry deserts. Our favorite Portland area hike is the Waclella Falls hike, which is an easy hike with a stunning reward in the form of a massive waterfall.
City Guides to your favorite outdoor cities are coming to the Farm Brand Blog soon, stay tuned! In the meantime, get out and explore in your own backyard.