Utah National Parks: The Must-See Views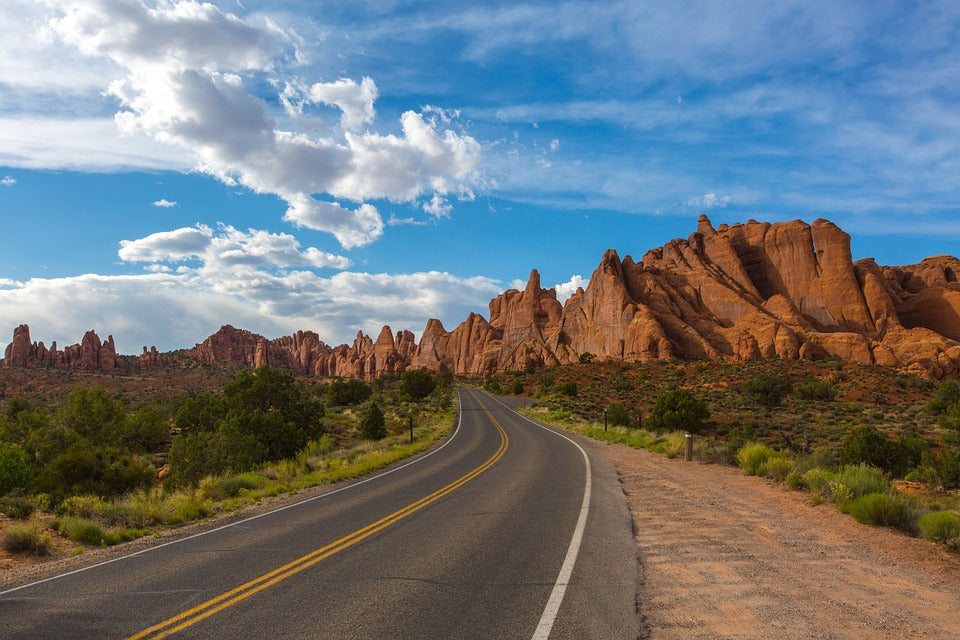 Any Utah road trip needs at least one national park stop. Salt Lake City to Zion National Park is a four-and-a-half-hour drive. If you are a Utah resident then these National Parks make for the perfect short Utah road trip.
We're going to look at one iconic view from each of the five Utah national parks. Each park really deserves a day of its own. Each park has much more to see than the one view I point out.
In five minutes, your adventure bug will be dancing. So load up your bag with your activewear and get ready to slide all over Utah's National Parks.
Utah National Parks Road Trip
A Utah national parks road trip is any hiker's dream. There are hikes ranging from all fitness levels. There are even paved trails around the top of Bryce Canyon National Park for wheelchairs or strollers.
Where ever you are, we've got you covered with tips for choosing the right hike here.
Angels Landing in Zion National Park was first named by Frederick Vining Fisher because he thought only angels could land on the cliff. Now there is a relatively treacherous hiking trail up to the top. Go be an angel. A very sweaty angel.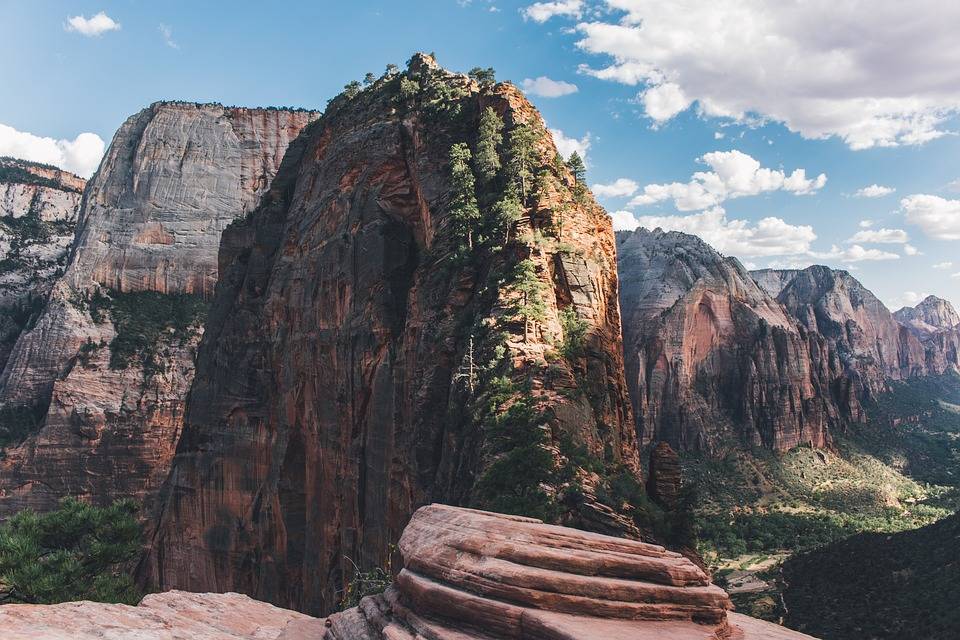 The hike to angels landing is a 5-mile trip. There are 21 switchbacks known as Walter's Wiggles going up and up.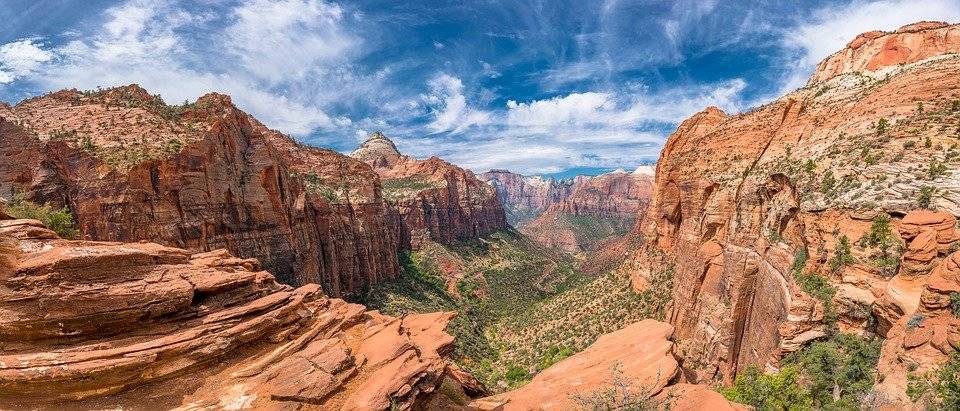 At one point the trail is only a few feet wide. This is not a trail for young children. A lot of people never make it to the top but choose to turn around at Scout's Lookout which is also a beautiful view at Zion Park Utah.
Arches National Park Utah
Salt Lake City to Arches National Park is a 3 hour and 40-minute drive. The park has 2,000 stone arches in it. It is of course known for its Utah arches. There are a few must-see arches but we are going to look at Delicate Arch.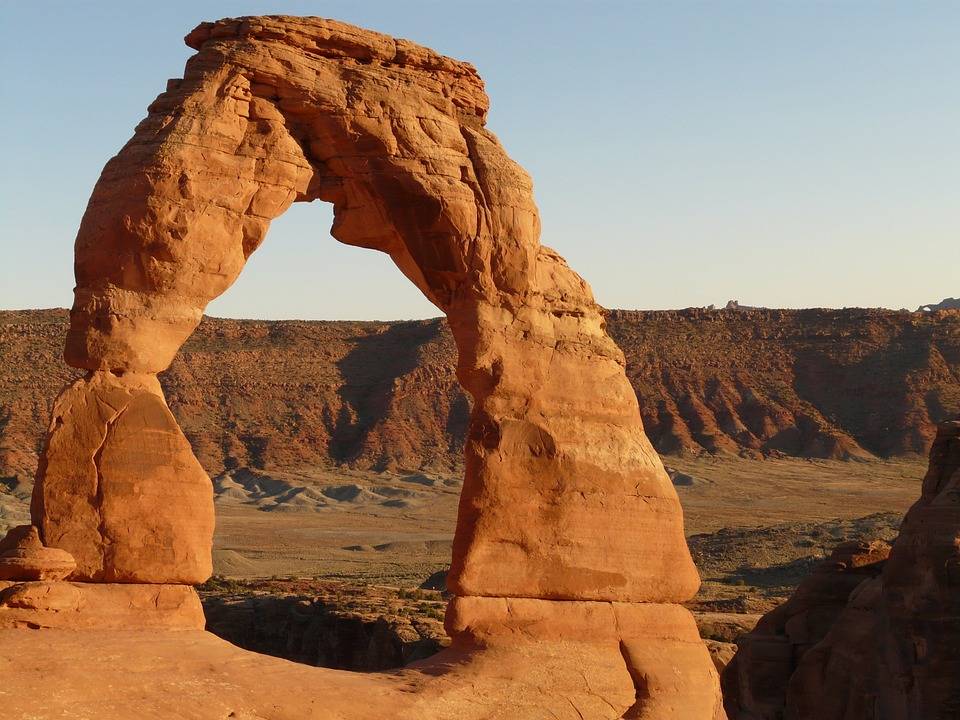 The trail to get up close to Delicate Arch is a 3-mile round trip. This arch has had many names in the past, including Cowboy's Chaps and Old Maid's Bloomers. Luckily for Delicate Arch, it started to be recognized as the most delicately chiseled arch and it no longer is associated with underpants.
Bryce Canyon National Park Utah

We're going with Sunrise Point for Bryce Canyon National Park. How could you miss the opportunity to see Thor's Hammer? Salt Lake City to Bryce Canyon is about a 4-hour drive.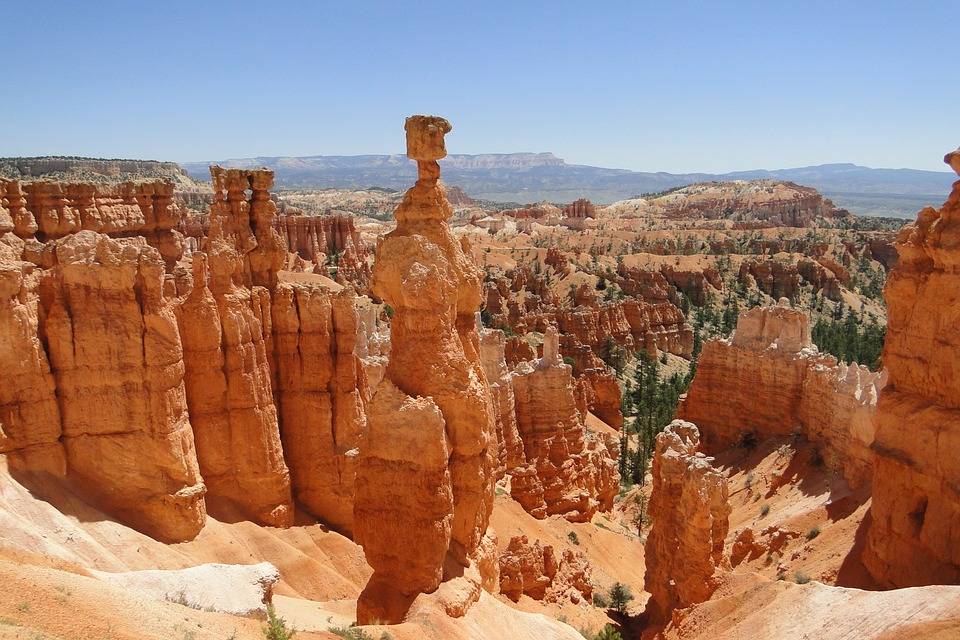 There's a 1.1-mile trail that goes from sunrise point to sunset point trail. The sunrise and sunset on these rock formations are stunning. The tall skinny shafts that fill Bryce Canyon Utah are called, "hoodoos" or goblins. This goblin in the picture is called Thor's Hammer. Do you see it? The word hoodoo means to bewitch. They get this name from their eerie look. Who knows they might bewitch too.
Canyonlands National Park Utah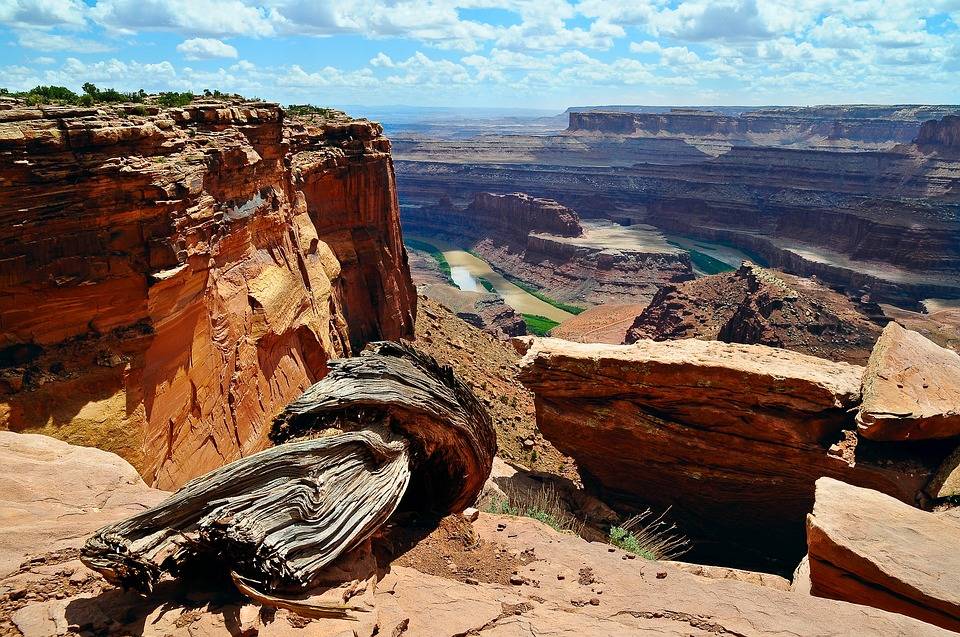 Canyonlands is known for Mesa Arch which you see on a lot of Canyonlands photography. For variety's sake let's look at Green River Great Overlook. It is just a .2-mile trail that is good for all skill levels. The Colorado River runs through Canyonlands National Park and it creates amazing views of the canyon.
Capitol Reef National Park Utah
Okay, the Utah Arches are too tempting. Let's look at Cassidy Arch in Capitol Reef National Park.
Capitol Reef National Park is a much less traveled park so you usually avoid the crowds. Cassidy Arch Trail is 3.1 miles out and back. You can actually stand on Cassidy Arch; it creates a bridge you can walk across.
Southern Utah is amazing! These views take your breath away and fuel your adventure tank. Discovering these Utah National Parks is a road trip game changer.
Now that you are packing your car, don't forget your clothes that are comfortable for the car, as well as hiking around these amazing views. We've got you covered at Farm Exclusives.
Check out some of our favorite picks for hiking below!
Enter your email and receive 25% off your first order.