How to Tell if Your Business Will Succeed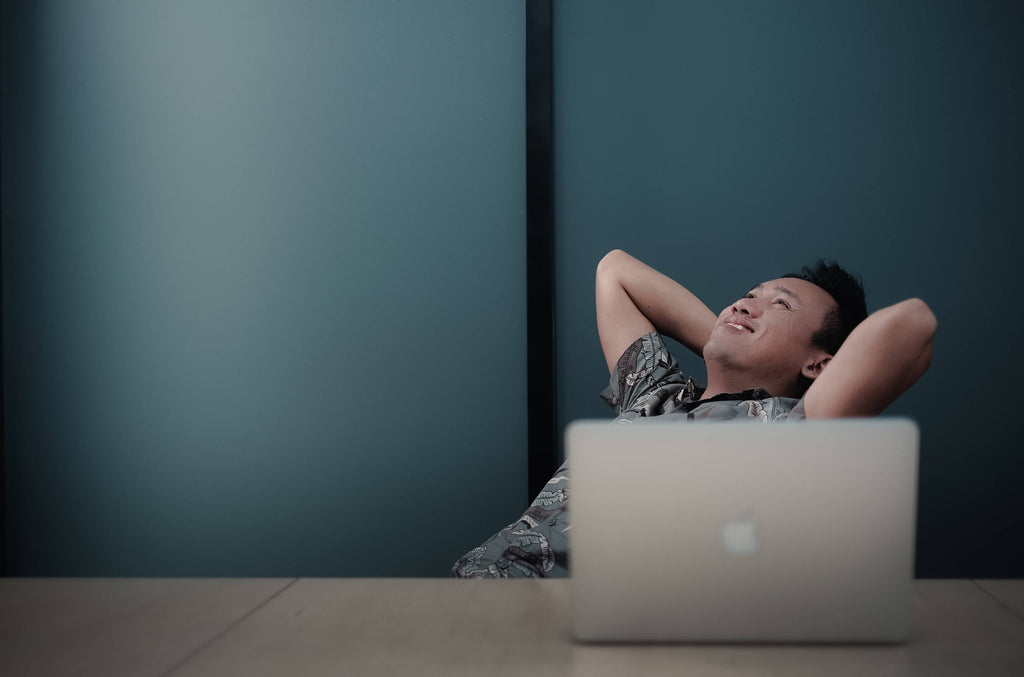 Signs Your Business has what it Takes to Find Success  
Entrepreneurs are required to navigate multiple challenges throughout their process of growing a business built on a product or a service. Considering that 45% of businesses fail during the first five years, there is clearly a trend that showcases success does not come easy, and with this amount of failure there are surely definitive signs of whether your business will become a positive or negative part of that statistic.
One of the most challenging aspects of this lies in the fact that before seeing success, businesses require a start-up capital to fuel their endeavors. It is then essential to understand if your business is headed on the track to success so that you can rest easy knowing your investments and hard work will soon start seeing a return, and that it is worth continuing to pursue down the path with all available resources.
Although success is technically a personal definition, there are usually at least some commonalities between all of our views, and with this, a few definitive characteristics that your business will showcase should it be headed in the right direction. Some are specific to you, while others are specific to your actual business, but in the end, they are both so very related as you are the driving force behind all you have done!
No matter what, understanding your businesses potential is absolutely essential, so check out a few of the signs we feel hint your business is set to succeed!
People are Buying your Product or Service  

Although success can be defined in other ways, you cannot escape the fact that a business requires profits to be successful. There is no right answer as to if you are seeing the 'right' amounts of sales or sign-ups, as businesses are always extremely unique; business that sells products at large price points and large profits obviously need to sell less than a business with cheaper products at smaller profits.
But regardless, seeing your own form of momentum build through the beginnings or your product or service sales is a sure sign of business growth. Just think that every reaction in the form of a sale will enhance once you have the capital for large scale marketing and a more defined business presence, and these early sales are a taste of whats to come.
So then, to figure out what a good momentum is for your own business, start with a time frame and reasonable goal. Measure if you have met that goal, and exactly where you stand regarding that goal. As time continues to go on you should see a steady rate of growth from the initial point.
If you can visually graph it, then that is even better, because then you can see for yourself the rate at which you are succeeding.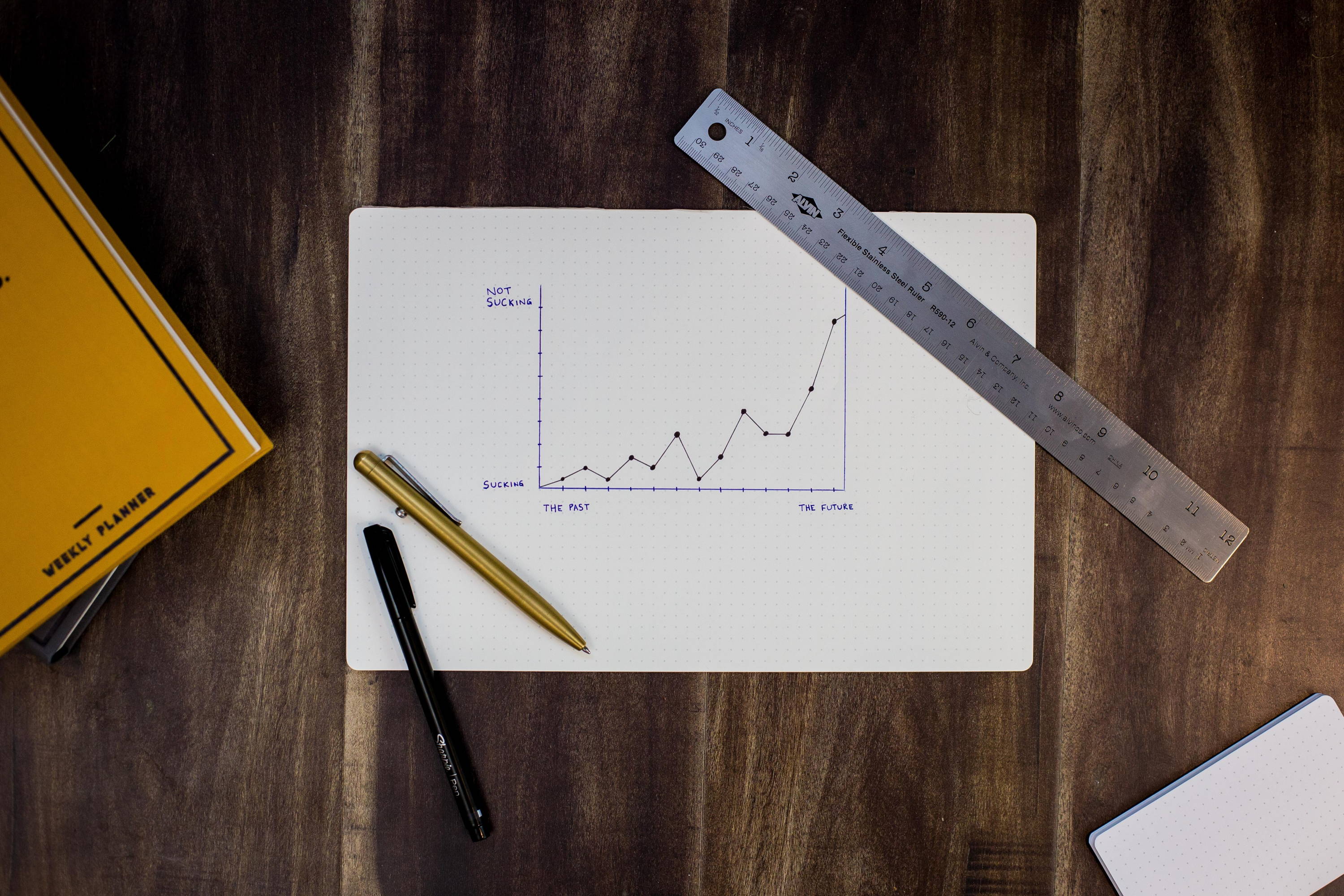 If you are constantly moving forward, avoiding plateaus or downward direction, then this is a really good sign your business is going to succeed. This all being said, however, it will take time for any of this to start happening, and it is your job as an entrepreneur to determine if changes in strategy will help to fix the issue or if it is instead a problem with the business as a whole.
But as well as using sales and revenues as a sign of business success, as equally important to this is showcasing a growth in online presence.
A ton of business legitimacy is derived from online presence. If you are being naturally found, as in clients are finding you or people are buying your product organically (not from just paid ads) then this is a huge step in the right direction. Being found on google is a definitive sign of success.
Google has extremely intricate methods for locating the web pages that deserve to be placed on the front page of related search results, and if you are popping up on there naturally, then this shows your website has excellent search engine optimization. The worldwide web is recognizing you as a trustworthy purveyor of whatever your business is built on, and therefore potential customers will as well.
It also shows that you know how to navigate the world of marketing, even if but a little, because every bit of marketing knowledge will push you that much further towards success. Of course, you can always hire the experts, but in general, you can continuously put out relevant content that your customers consume and that will help you to be naturally found on google.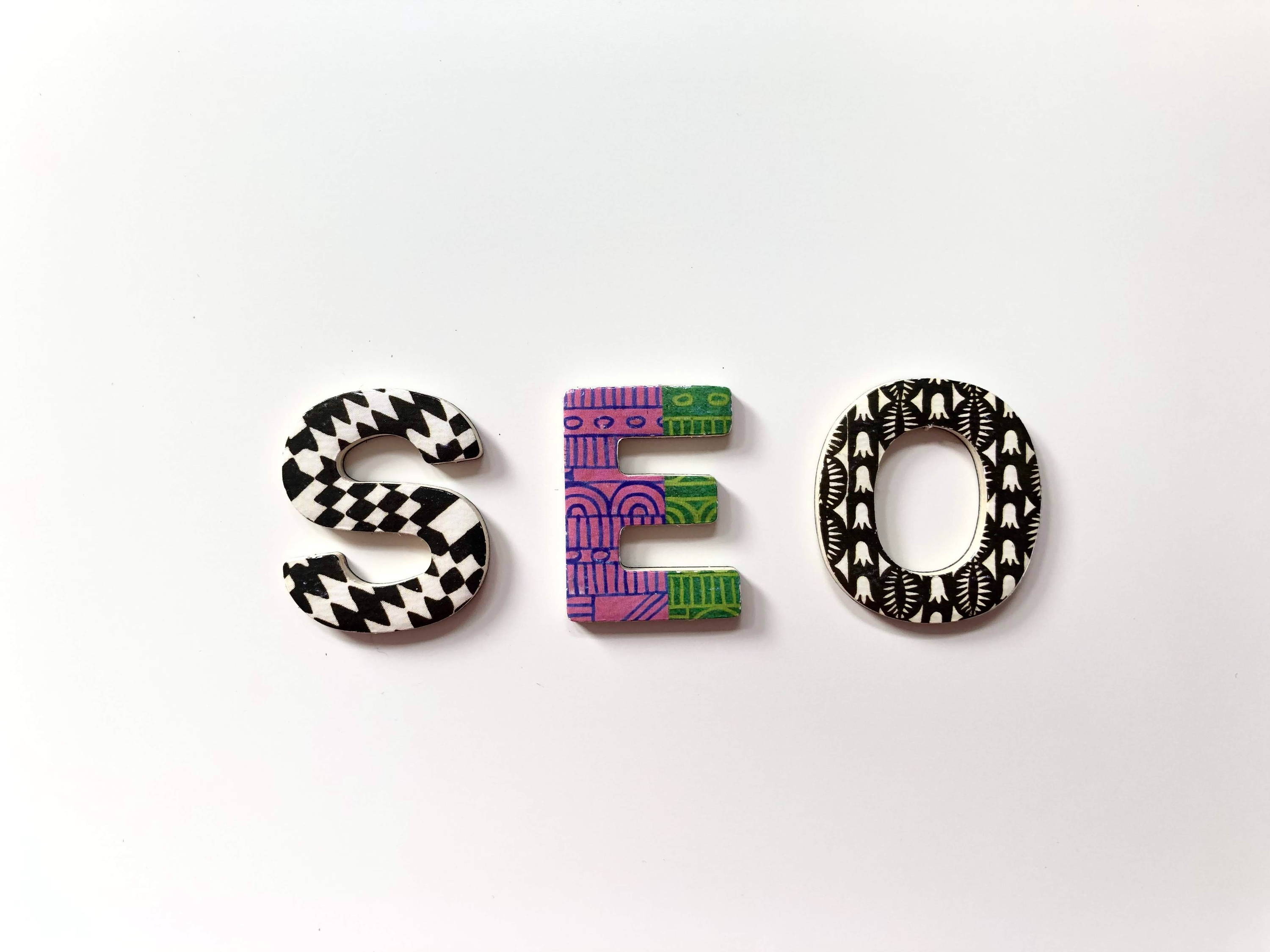 Social media posts, blog posts, SEO focused landing pages, the perfect product descriptions. Making sure that all of these are the best they can be will increase your natural traffic and simultaneously increase your success. And if this is already happening for you, then the dominos of positivity will begin falling faster and faster with time.
People are Showcasing that They Care

The thing about feedback is it is the most definitive method at measuring success. Not business success, however, and instead we are talking about the success of your product or service itself! Because this form of success will single-handedly direct the outcomes of every other aspect of your business.
If you are receiving feedback, whether it be positive or negative (each is equally valuable) then it shows you are aware of the knowledge that comes with knowing exactly how your customer base is responding. Their personal responses will help you to evolve into a business built upon the feedback of others that will together create the generalized desires of your customer base.
But more than this, feedback shows that people care. In the end, even the worst of comments or suggestions are aimed at only pointing you in the direction to improve. And when people care, your business is in good hands.  
Feedback is amazing, and it is worthy of pursuing every bit of it possible, especially in the beginning stages of your business. Simply asking for ways in which your customers feel that you can improve your product, customer service, and quality of whatever it is you are purveying will allow you to grow into your success with ease.
Ask for reviews so that you can get the inside scoop, and also so that your business showcases a certain level of legitimacy. Reviews impact incredible levels of potential customer decisions, and being diligent to collect them will prove to be entirely worthwhile.
Show your customers that you passionately care about your business and they will surely do the same.
Your Business is Intrinsically Different and Ready for the Future

So many products, ideas, and services that comprise the businesses within our world have already been created. This can be a bit intimidating, and it might make you feel as though you cannot succeed at something because it has already been done.
Thankfully this is not true at all, and instead, you must think outside of the box so that even if your business is technically the same as another; it is also that much different. Create an intrinsic characteristic of your business that sets it entirely apart, and if you do so your business is set on the path to success.
You not only have to ask yourself "How can my business be different?", but you also must answer that question and implement the answer! Take, for example, a shaving box subscription business. You are going to be competing against giants like Dollar Shave Club with established customer bases, so what is it that you could do to protect your future interest?
Maybe you can use only organic products. Maybe you can include a creative and engaging pamphlet or host a podcast centered around your niche. No matter what, the key here is standing out against the competition, and if you feel that you can do so, or more so if you are already doing so; then success will follow right on by.
Your Business is Scalable

For a business to be successful, you must have a pretty outlined plan of exactly how you are going to scale your business and the extent to which scaling is possible. You obviously do not want to start a business with a small threshold of potential, and instead, you want to ensure that growth can be managed and capable at all levels and that there are plenty of ways to create and keep up with your demand.
If you can pinpoint ways in which you will be able to reduce costs to scale, such as by purchasing larger wholesale amounts for a lesser cost because you can ensure that you will sell your product based on past sales results, then this opens up a lot of room for more profits.
But as well as this, you must make sure that you will be able to keep up with a growing client base through your employees and the team you create in a way that is profitable and fair to everyone involved. Management is key here.
If you know and you have planned how you will scale your business, especially if you realize that this potential is essentially endless in your own business, then you have one of the key factors for success.
You Evolve With and For Your Business

Evolution is necessary for growth. You will never reach certain milestones unless you can meet every need that comes with business growth through evolution. The most successful of businesses are always adjusting and changing their strategies to meet the modern world, keeping up with all the latest trends and the best marketing tactics.
You must be diligent to ensure that evolution is always taking place, for although growth happens naturally you must force yourself to adjust the technicalities within your business by actually doing. Keeping up with your website design UI and UX, making sure your inventory is up to date, creating new designs based on current demand. All of it!
These things are all important with evolution, and also extremely important is the need to continue evolving and growing your community.
With almost all business, your customers and your clients become the community that drives your success. And not only is community an essential aspect in creating a successful business, but it is also a sheer sign of future success while you continue to grow.
As a community begins building around your business, this shows people are going to stand behind you and whatever it is you are doing. You will not only have future customers, but you will have the less tangible but equally important aspect of communal support.
If your social media pages are growing in followers and engagement, if your Facebook page is starting to take off in likes, or if your email list is getting sign up after sign up these are all excellent signs. Your community will become your support, and the result of success from the growth of your community can be directly measured in correlation to this.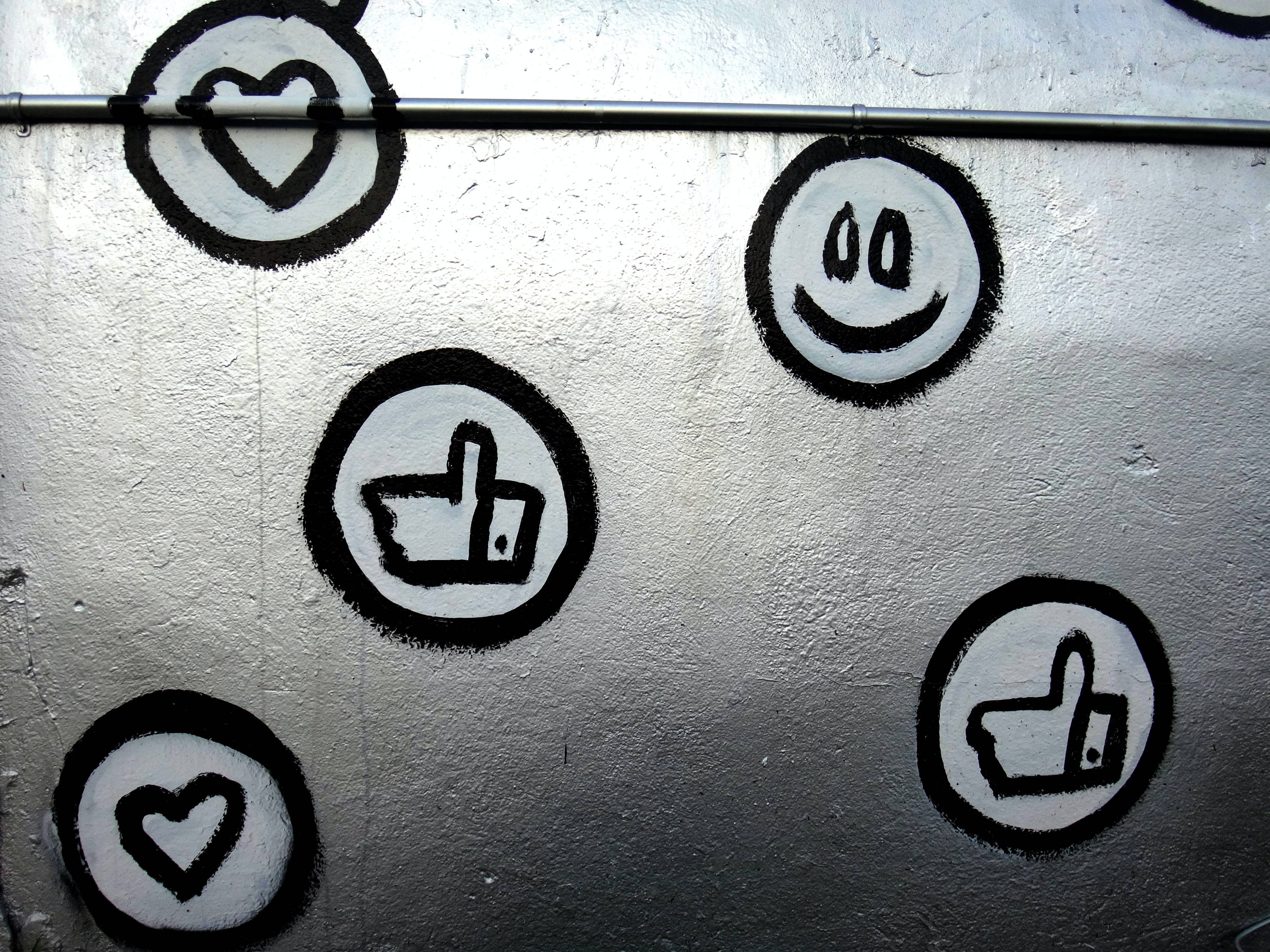 To build a tight and supportive community, simply do all you can to spread the word about your business. Family and friends and strangers all must know of your endeavor, so do everything possible to make this known! Ask people to like your page and to follow you, take the time to interact with those around you in person or online via your social media pages and make it part of your job!
Always engage so that your following remembers the one important thing here:
That you are a business but you are also a person, and that we are all doing what we can as people to create our special life, and this will grant you incredible amounts of respect.

Some of the best lessons in business are the ones that, as they unfold in the present, seem to be the absolute worst-case scenarios. Because the worst of experiences lend for the knowledge to then avoid them in the future. And if you are capable of riding through the most turbulent of waves, then you are surely set to sail the calmest sea.
And unfortunately, there are going to be endless amounts of these lessons to be learned, but each time one showcases its meaning will be a time of growth. And growth leads to success. But you must be all in with your business to both accept and to act on every one of these challenges, for if you are not then you might be surprised at just how much small business likes to beat you up!
The trick here then is to never let the hardships bring you down. Instead, let them instill a smile, knowing well that you are receiving a currency as equally as valuable as profit. Businesses take time and they take overcoming adversity, so if you are excited every day doing whatever it is you are doing, then there is a pretty dang good chance you will succeed.
This article has been brought to you by your friends at FARM Brand.