How To Stay Productive When Working from Home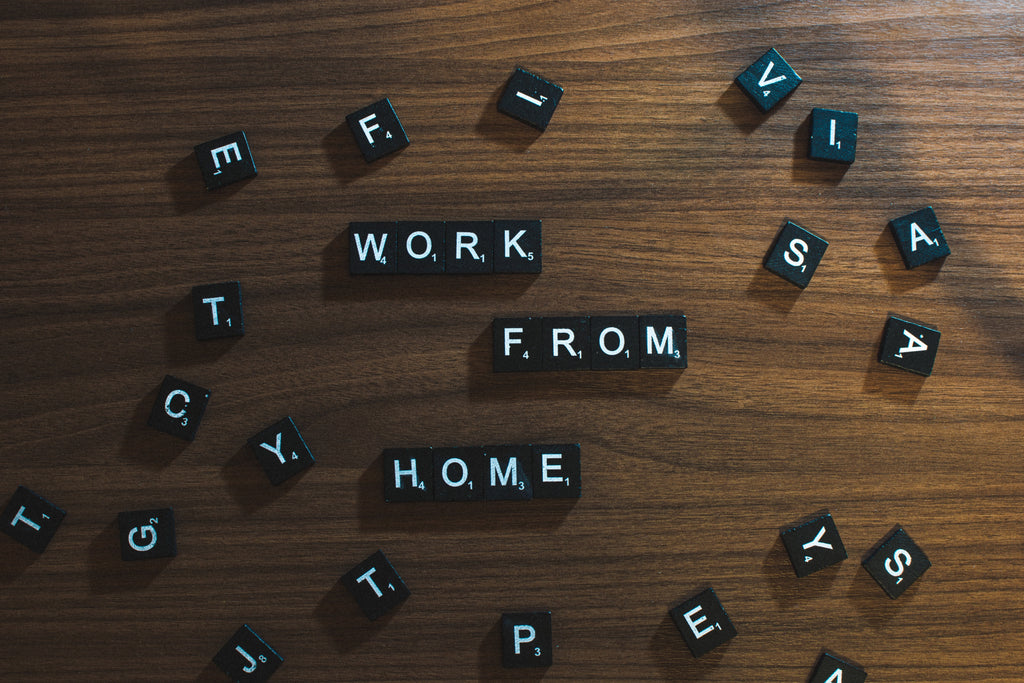 Simple and applicable advice for increasing work productivity at home
In 2021 there is a new wave crashing through our work spaces, and that wave is one known as "working from home". The novel coronavirus has forced our workplaces to change completely, and regardless of this continuation because of the virus, employers are starting to realize the benefits acquired by allowing their employees to work from home in general. 
No more long commutes, no need for large office space budgets, and of course the health and family benefits that are making businesses realize  "Hey, even after the virus is gone, maybe we will keep things this way", and there's a chance the work from home life will continue on for many. 
But regardless of whether working from home is new to you or if it is something that you have done forever, one of the biggest challenges we face within such is the ability to remain completely productive in an at home environment. Working from home is absolutely amazing, but these challenges can create newfound difficulties that require diligent acting upon so that efficiency is maintained for both employee and employers. 
So if you find yourself seeking advice for how to stay productive when working from home, or if you just want a few productivity tips and tricks, we are going to go over a few really simple yet effective methods for making sure you stay motivated, focused, and ready to work from the place you love most;
HOME! 
Create a Designated Workspace
Creating a space within your home that distinctly stands out as a workspace is an extremely influential aspect of enhancing productivity. And by a workspace, we don't mean your kitchen table. 
It is easy to float about different areas of the house with your laptop and papers, setting up camp for the day on the couch or maybe an office retreat to the bed. And although the freedom to do this feels good, not having an organized, quiet place to get work done directly inhibits your productivity. 
When moving about changing work environments, the mind will be more prone to distraction that leads to unwanted multitasking. Whether you let the TV play softly in the background or you decide to get started on organizing the junk drawer, not being in a setting that is as professional as an office won't do productivity any good. Just as well, with zoom meetings the new method of communication for all businesses, you want to showcase that you are maintaining a certain degree of professionalism in your work conduct. 
If possible, try and set up a place that is known as your "home office" and use this space as a representation of the fact that it is time to get working! Utilize this area to maintain organization and to keep your mind engaged with the idea that although you are home, you are still working. 
Set your Schedule and Stick to It!
Sure, every once in a while it is completely okay to implement the benefits of being able to set your own schedule when important events arise or certain adventures call for it. But by letting this become a habit you can easily confuse your mind into what times of the day are meant for working and what times are meant for the rest of life!
You must recognize the difference between urgent matters and important matters. The things that are urgent usually need to be taken care of immediately, whereas the things that are important take time to unfold. When you allow your schedule to become disorganized, you simultaneously provide the parasite of urgent matters to grow. This will make it so that the important matters (like health, financial goals etc)  get put on the back burner and thus ignored, so try to differentiate between the two and plan accordingly. 
As Dwight D. Eisenhower said, 
"What is important is seldom urgent, and what is urgent is seldom important."
So be careful in navigating these tricky concepts. 
Setting a set schedule will allow you to grasp the understanding that each set block of time is meant for working, and your mind will begin to become accustomed and trained to working within those timeframes. It really is simple conditioning, and it goes a long way with increasing work productivity.  Whether it be the classic 9-5 or a unique combination of hours, stay consistent with this and you will begin to realize the benefits. 
At the end of your business day, say fifteen minutes before you close 'shop' on Friday, use this time to begin creating the schedule for next week while the past week is fresh in your head. You will know then what the most important tasks are for the future and be able to set aside the correct time blocks to ensure those task get done. 
Most likely, you will also find the other parts of your day easier to plan for and navigate as you can define the weeks ahead with a knowledge of what your work schedule entails. 
Take Productivity and Focus Supplements
The power of herbs and certain vitamins can have a direct impact on zooming your mind into a productive state of concentration and focus. They offer a safe, natural (when the right ones are chosen) and effective strategy at both increasing and maintaining productivity when working from home. 
Whatever your personal cause for feeling tired, generally rundown, or simply unmotivated, the combinations of particular herbs and vitamins that are known as "nootropics" will help enhance brain function and increase energy levels. 
I personally like this list from NutraScience Labs that highlights some great options for you to try as long as they are deemed appropriate by your healthcare provider, as all of us are unique! It is important to note, however, that not all nootropics act as quickly as caffeine. 
Some are fast working and immediate, but some take time before they begin to help augment focus, so a key element in how to increase productivity at work by using supplements is to take them consistently! 
Did you know that tea is a wonderful nootropic that will boost productivity? Take a look at our awesome Tea Leaf article to learn how to make herbal tea so that you can have a tasteful medicine straight from the Earth that will get your mind set in all the right ways. 
Use your Phone Only for Work!
Think about it, there's a good chance if your boss was walking around, you wouldn't be scrolling through social media at your pure pleasure. A lot of work places have regulations for cellphone use, and although cell phones are an important part of all business, they can also be really distracting.
Try to use your phone only for work related tasks. If it has anything at all to do with your job, tasks, or duties and responsibilities, then that is great; but maybe shut off instagram for a few if you keep pulling yourself out of the work groove to scroll through cool pics. 
Instead, give yourself the opportunity to use your phone for fun during your set break times, and by putting those aspects away otherwise, you will hand in hand increase your overall productivity at work. 
Get Enough Sleep! 
Although this one is pretty simple and straightforward, and very likely something that you already know is an important aspect of remaining focused and productive, the reason it has been said so many times (and thus is important to say again) is because of the true depth of this importance! 
If you need scientific proof, just take a look at this study that showcases the fact that fatigue related productivity losses can equal employers almost $2,000/year, which if you work for yourself comes directly out of your pocket. Or, simply think about your own life experiences that will clearly highlight the fact that it is just that much harder to be productive when you are tired (as I know some of my worst days have been the sleepy ones). 
Entering a state of flow will not only increase productivity when working from home, but it can also make the work more enjoyable as you will be engaged and your mind will be riveted by your thoughts processes, but this state of flow is far from attainable when tired. Stick to the average we all know and love, that adults should get about 8 hours of sleep, and do your best to follow that guideline.
No matter how difficult it may seem and be at times, the benefits on the other end of getting plenty of sleep will surely win over, as sleep enhances more than just the one life function of being productive. 
Always Stay Connected With your Co-workers/Team. 
Nothing is worse at hindering work productivity than not being in touch with your team. When certain work tasks require the input from others, or when particular jobs cannot be best completed until another person has provided their necessary responsibilities, then this quite literally weights productivity down with a brick.
No matter what side of the party you are on, the side that needs others to be communicative or the side that needs to be more communicative, when things need to move quickly and efficiently you must stay always connected and available to your team. 
This does not at all mean that it isn't okay to completely shut off work, because that in itself is another work from home productivity tip that you should surely follow, but when you are "at work" white at home, then make sure to answer all emails, phone calls, and other forms of communication in a timely manner. 
The days of walking in an office and asking a co-worker for the report are gone. It is now your job to make sure the passing of words through technology is functional to its highest extent so that you and your coworkers can have the most productive day possible. Because remember, productivity isn't only about you in the present, it is about fulfilling your goals and aspirations through the search for success for the future. 
And to seek success, you must be the gold standard in productivity. So don't put that call off until later, go ahead and just pick it up now!
This article has been brought to you by your friends at Farm Brand