Side Hustles That Require Little Start up Capital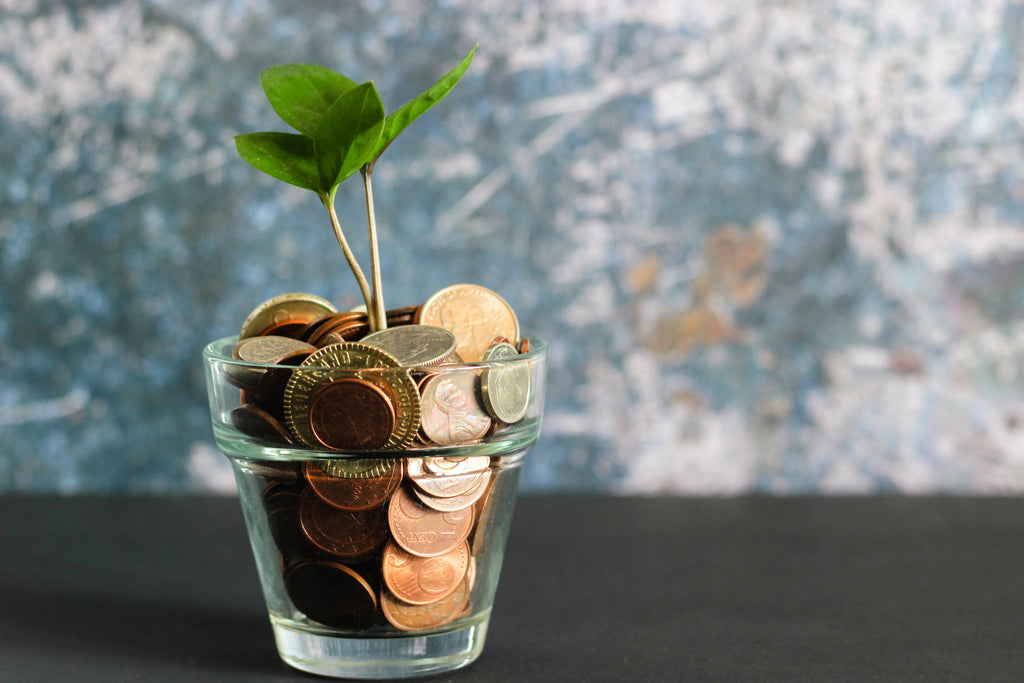 7 Ideas For You To Get Working On Today!
There is a rather large misconception that starting a business requires massive amounts of capital. And sure, that is entirely true for large scale business startups or ones that require a ton of equipment or inventory before opening operations. Yet there exist so many available options for an individual with no start-up capital to begin laying down the building blocks to the foundation of a business by beginning with a simple side hustle that can lead to so much more.  
Why are side hustles a good option?
The thing about side hustles is that they are usually something you create and work on during your free time away from your 'normal' job. The cool part about that is you already have your main source of income set in place. This allows you to then take as much time as you need to properly build your hustle without financial stress until it begins generating you a buck or two! 
And then every dollar you make can be reinvested into your hustle, helping it to grow in legitimacy and revenue until one day, should you so desire, you have the choice to go full time into a business you have built that is already making you money with definitive projections of how you will be able to further this growth!
Whether you are selling skills of your own through freelancing or offering another type of service or product, side hustles are not as much stress as jumping straight into a big time business, as you don't have a bank choking down your throat to pay back that high-interest loan. And along the way, you will learn skills that will help you to take your hustle to the next level with a solid amount of experience and knowledge with whatever it is you are doing. 
If you have ever wondered what some real side hustles that actually work and that can actually make you money are, were going to go over some really realistic options that require little to no start-up capital at all so that you can begin working on your next project today.
Virtual Assistant
There is a high demand for virtual assistants. And if you don't believe me, just take a look at listings on places like Upwork for freelance virtual assistant positions and you will be amazed! Endless possibilities for you to market yourself as a virtual assistant, and you can get paid anywhere from $30-60/hour!
Chances are responding to and organizing emails will be a large part of your workload. This might be done for an eCommerce company (such as responding to customer inquiries) or done for an individual (like a lawyer without enough time to filter through new client emails). So for this position, you usually need excellent communication skills and a solid groundwork of experience on word processing platforms, spreadsheets, and of course emails. 
You might take phone calls, you might be in charge of scheduling. It all depends on who/what company you are working for, but no matter what there is a ton of opportunity out there to work from home as a virtual assistant a few extra hours a week. 
And if you eventually want to take this full time, simply sell yourself on experience and that your high dollar pay will be worth every penny as you are extremely talented and efficient at what you do, or think to start an agency of virtual assistants to place others in the right positions with your experience as the backdrop. 
Freelance photography 
And I don't mean selling your pictures as art, at least not necessarily, as that takes a lot of dedication within the artist world of photography to pursue with success. Instead, I am talking about photography that guarantees a dollar amount for your time. 
Think wedding shoots, real estate shoots, commercial photography. Things of which you are being paid on a contract basis to shoot, and that do not necessarily require a college-level of photography experience! 
Sometimes a little practice can go a really long way, so start slow and by charging a fair amount until you build as a professional (and equipment) and you can then up your price point from there. 
And yes, I know. For this startup, you do in fact need a camera, but a lot of us have one sitting around that you can use to begin with, or even think to use just your phone!
If you are creative enough in how you sell your services, then anything is possible. Even if it takes fifty $20 iPhone shoots to save up for that incredible camera, by the time you get there you may not even realize that you have built legitimacy around yourself as a photographer based on responses and word of mouth from those who you have already shot! 
A really cool and easy photography option as well as to offer real estate agents virtual tour photography. With this, you simply look up houses for sale around you, and if their online listing does not have a virtual tour or walk through option, then reach out to the real estate agent and let them know what you offer! 
All it takes is snapping some pics in a methodical order, then combining them into a software that will create a virtual tour similar to walking around the streets on google maps, and you can easily charge $300-$400 per hour!
Freelance Google Ads specialists 
Nope, you actually don't HAVE to go to school to become an authority in managing google ads. In fact, Google actually offers you their own courses for entirely free so that you can learn exactly how to manage ad campaigns for your own company, or this side hustle, other people's company.  
In general, your goal will be to help drive sales through the advertisements you create and place. Google does a great job with automation through its software, but it will always take the human touch to really ensure marketing success. After you have completed a range of Google ad certifications, you should be ready to market your skills for up to $60/hour, and there exist a plethora of companies seeking this personal type of small scale and affordable ad management
Once you gain a little experience showcasing your past success, you can absolutely transition into a legitimate marketing agency. But for now, simply managing a few ads from home after work isn't a bad way at all to rack up some extra change.
And on top of that, you will gain skills and certifications for totally free that you can show off on your LinkedIn or resume for any future positions!
Freelance Writing
Once again, if you just put in a little work in regards to research and practice, freelance writing can offer you an extremely fun, and rather easy way to generate income through the written word!
Everything that you see in the online world has been created by someone. Email ads, blog posts, and any word on any website page that you may have stumbled upon. When you realize the rate at which the online world of commerce is growing, it becomes apparent that the need for these written words will continuously grow in high demand!
If you are a wordsmith who can create content in line with the company's goals of which you may be working for, then it is really easy to land some positions as a writer, charging anywhere from $0.03-0.15/ word!!
It all starts with writing. Think of something you are passionate and knowledgeable about, and create articles about said niche! You will basically be doing this for 'fun' in the beginning stages, but soon enough you will have plenty of work to send out to businesses far and wide as a portfolio to offer your writing services for a set price!
Full-time copywriters can earn anywhere from $60-100k a year, so if you work hard and build a portfolio worth showing off, your writing side hustle can absolutely transition into a full-time job. And remember, it doesn't take a single cent to get yourself started!
Dropshipping
Dropshipping is extremely elusive, and one of the more expensive sides hustles to start, but with just $100/month you should have all you need to build an eCommerce business and eventually start driving sales!
Dropshipping is an excellent eCommerce choice because you do not have to hold onto any physical inventory at all. Just find a supplier (such as through Alibaba) with products you want to sell, and contact them to make sure they can ship directly to the customers. 
This way, when a customer places an order, you simply order from the supplier for the wholesale price and they ship it right to your customer's door! You technically never even touch the inventory. 
All you need is a few excellent products that you have ordered and tested, making sure they are of high quality and so that you can take unique prudent pictures for marketing, and then you can trust your supplier to handle the rest from there on out.
Your job will be to focus on creating your website, which should only cost around $30/month, and then of course marketing your website and products. Create Instagram pages, write blog posts, optimize your website functionality, start an affiliate program. If you work hard enough there are plenty of 'free' marketing options available so that you do not have to drop a couple of grand in ads. 
It will take a long time before you get that first sale, but if you work long and hard enough, eventually that domino effect will really start falling, and soon enough your profits will allow you to reinvest into your business so that it can prosper to much higher levels of success. 
And maybe one day, after grinding away at your side hustle for hours on end, you will realize everything was absolutely worth it, as you could find yourself the owner of a prominent Ecommerce business worth a heck of a lot of money!
Retail Arbitrage and Re-selling
Have you ever heard of someone purchasing a product at goodwill or for a sale price and then selling said item at a higher price for profit on marketplaces like Ebay and Amazon? That practice is known as retail arbitrage, and it is a profitable and fun way to generate a little extra income online.
You can source products from a number of different places, from garage sales to large bargain marts, and then do some research based on past listings and sales volume of a particular product to determine what items are worth reselling. 
You can even automate a lot of the shipping and handling aspects of this side hustle by utilizing Amazon FBA where they do all of that for you for a small fee!
And if arbitrage doesn't interest you, you can always use these marketplaces as means to clear up some space in the house while selling the products for some extra money. Also, if you notice an item that seems to be missing or about to take off, you can always order the item wholesale and flip it!
Nowadays cross-border shipping is very prevalent, sourcing products from international sites like Rakuten https://www.rakuten.co.jp/ (yes, old Ebates here in US, they are actually the largest online retailer in Japan, like their Amazon) who offers an oversea delivery service, and Alibaba's aliexpress.com, are ways you can find something unique/different, or at a discount for resale purpose. Trust us, it's there.. just takes some research and curation. 
Or if you are a craftsman that makes unique or personalized items, Etsy is worth selling on, maybe even sites like Redbubble, Zazzle etc where you can turn your handmade goods into a consistent side hustle!
Affiliate Marketing 
By showcasing products from brands across the globe, you can build a side hustle built on the basis of affiliate marketing. If you enjoy blogging, vlogging, creating an instagram audience, or anything that allows YOU to be seen online, then you can absolutely be a successful affiliate marketer, 
And if you don't have an audience yet, don't worry, you can still find success here! It will just take time building it, but you can do this by producing daily content that people use and love. 
Affiliate programs work by offering you unique codes that grant you commission on products when people buy said product based on your recommendation, thus using your code a checkout (usually to receive a discount) so that the retailer knows you have technically sold the item, paying you out a commission. 
And if you have a large enough audience, or even a small audience who really trusts you, then you might be surprised at just how much commission you can make! There are so many affiliate programs out there, ones with a massive array of products like Amazon's affiliate program or programs for small brands. 
Just do a little research based on the niche you love and are knowledgeable, and you can immediately get to selling! 
And if you are looking for your first affiliate program, take a look at Farm Brand's if you are interested in spreading the word about an activewear company built on the basis of changing the world for the better and showcasing stories of unique individuals whose stories deserve to be heard!
This article has been brought to you by your friends at Farm Brand.