What is Affiliate Marketing?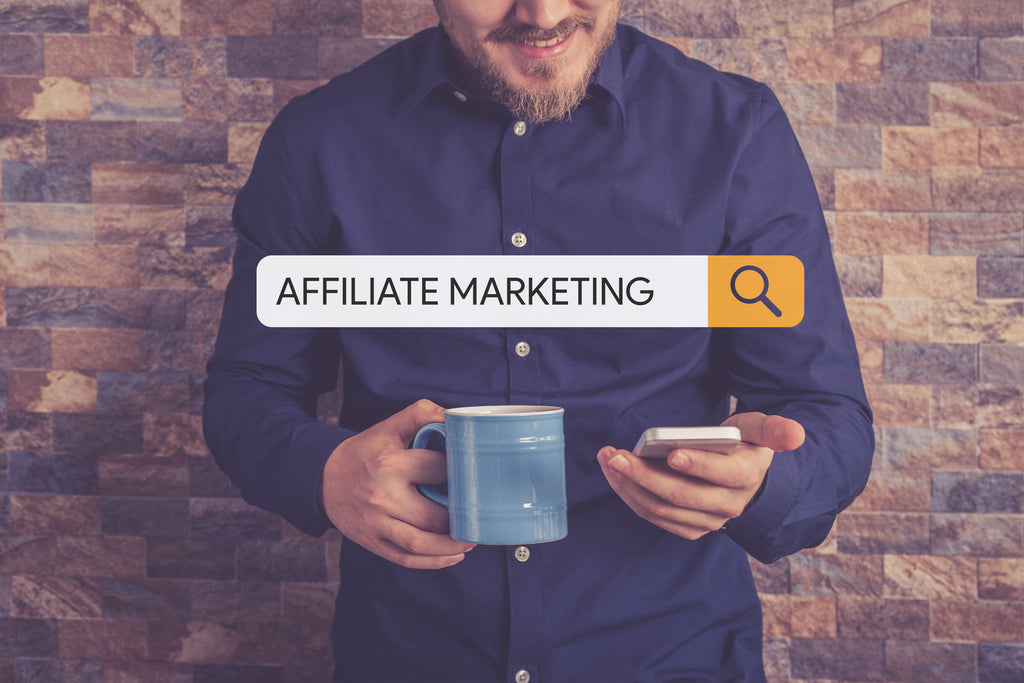 Your complete guide on how to make money with affiliate marketing

Whether you are personally interested in becoming an affiliate marketer or if you are a brand curious if an affiliate marketing program is right for your company, in this guide we are going to go over every aspect of affiliate marketing, including:
What is affiliate marketing?

How does affiliate marketing work?

How to become an affiliate marketer and affiliate marketing tips.

How to start an affiliate program for your brand?

Farm Brands Incredible Affiliate Program Opportunity
Because affiliate marketing is not only an excellent choice for a career path if it is pursued with the correct strategies and definitive business plan, it can also act as an effective side hustle to make a few extra bucks as you sleep, and is one of the best means for a new or existing brand to extend their brand awareness and help drive sales.
So if you want to make some passive income, let's get into all the awesome aspects of affiliate marketing and why it might be a great choice for you!
What is Affiliate Marketing?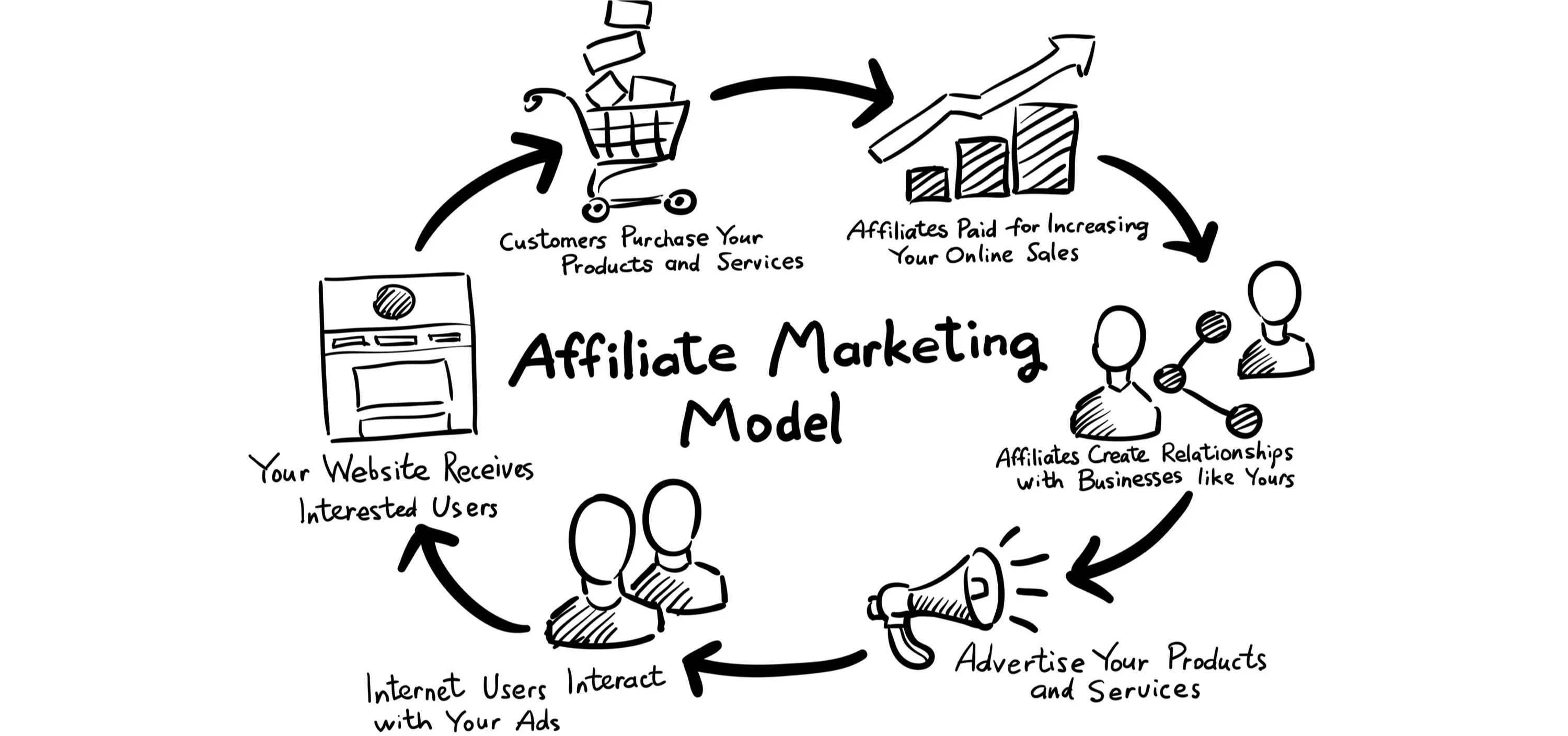 Affiliate marketing is essentially a partnership between a brand and a person (or another brand) who is going to help 'sell' a product or a service in return for a set commission based on sales results, similar to sponsorship, but not quite the same thing.
An affiliate marketer is usually a person with an audience base through social media or the web, and they use the audience they have built as the basis for pushing and advertising a product or service.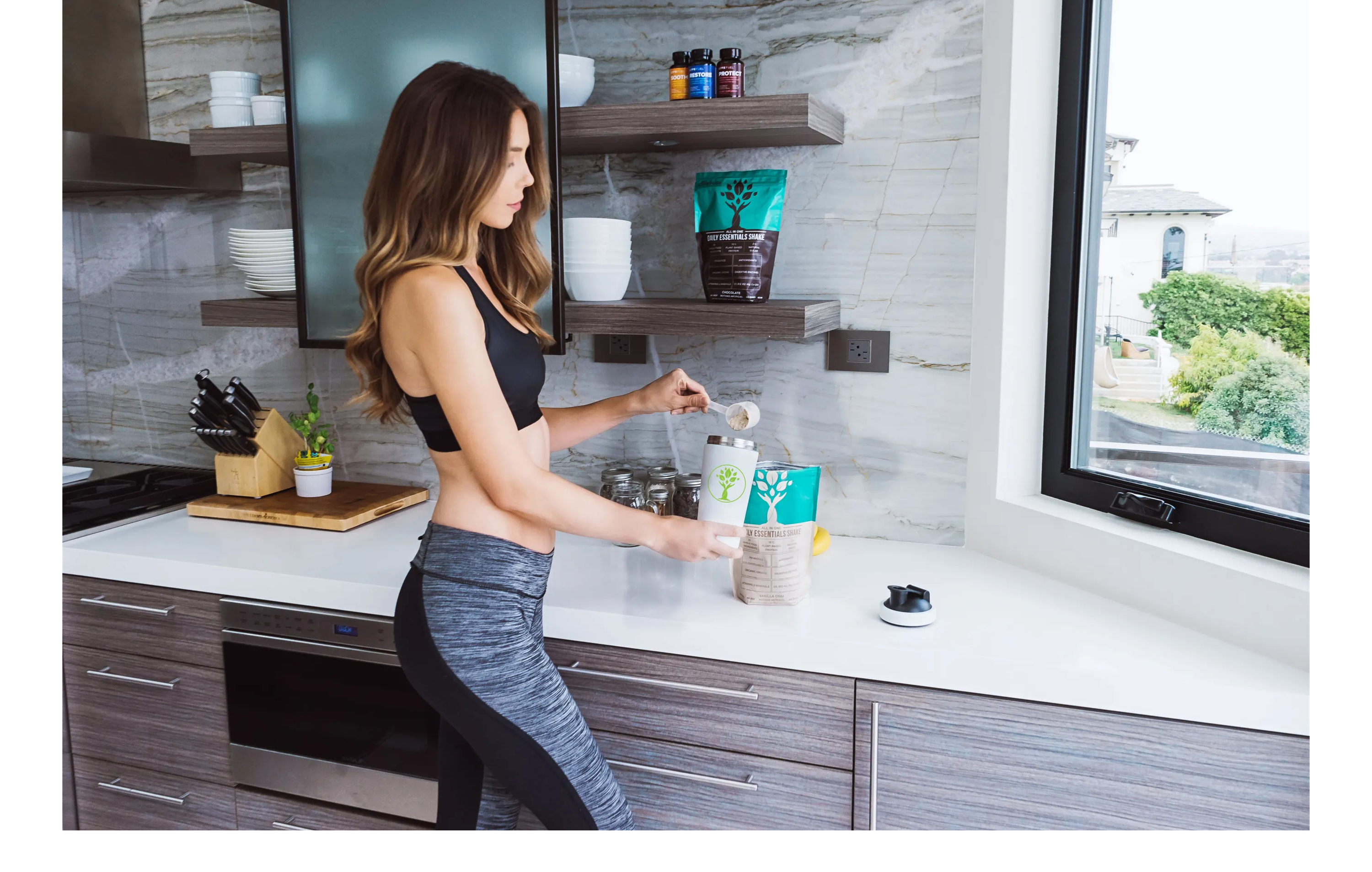 Let's say you are a fitness instructor with 10,000 Instagram followers. It makes sense then for you to join an affiliate program selling another company's protein powder that you consistently use and love. Your audience obviously trusts you, as you appear to be a leading authority in fitness, and they also want to use the same products like you to reach your fitness level.
Thus, you showcase the powder to your audience through social posts, word of mouth, etc, and each time someone purchases the protein powder thanks to your referral, you earn a set commission on that selling price!
To summarize simply, affiliate marketing uses other people's audiences to further build awareness of a brand to create a larger customer base and a bigger brand awareness.
How does affiliate marketing work?

Thanks to the incorporation of really easy to use and set up affiliate program software, creating or joining an affiliate program is really quite easy.
How affiliate marketing works depends on where you stand in the process. You are either going to be the merchant who is looking for affiliates, or you will be the affiliate his/herself.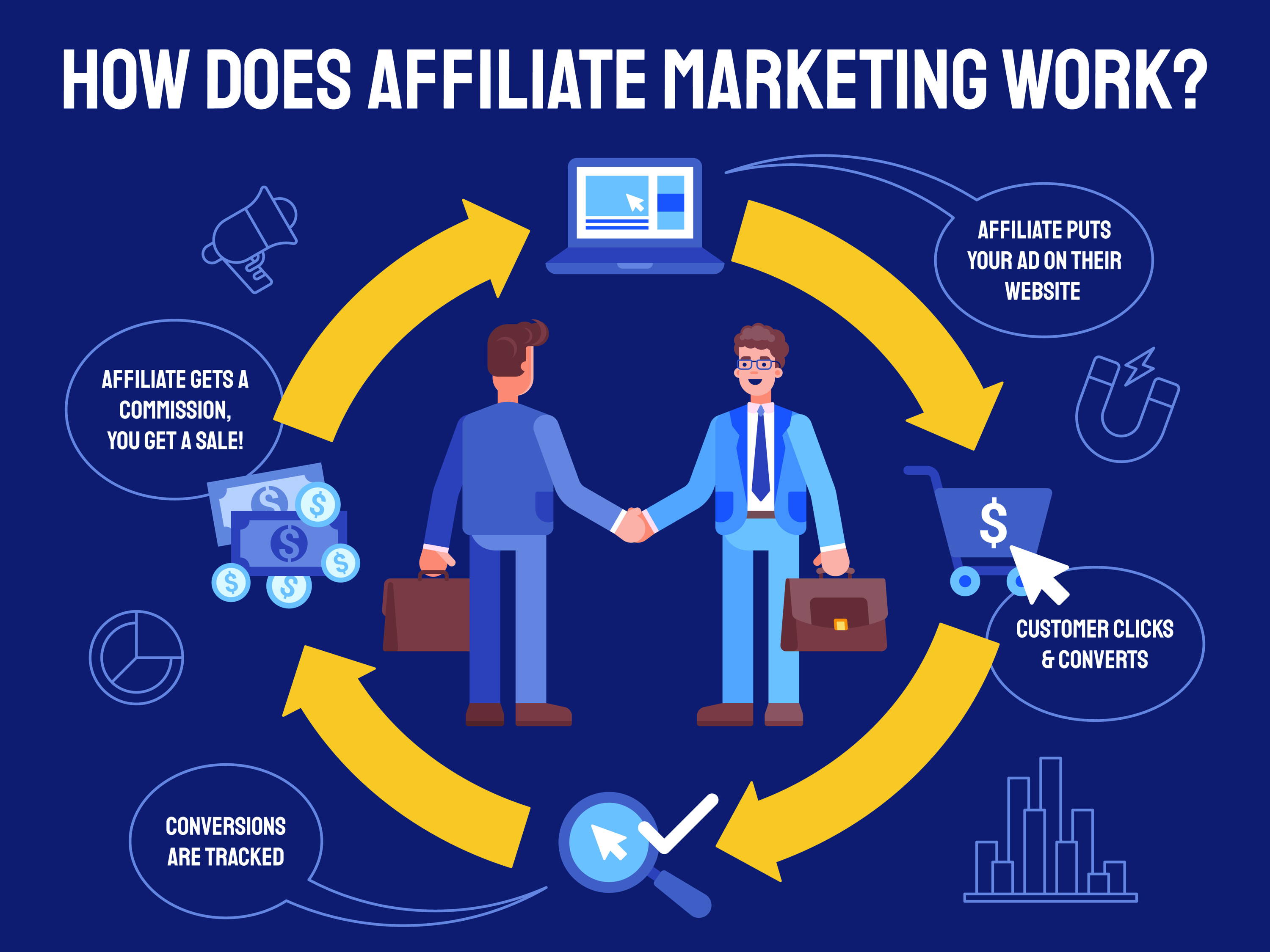 Usually, affiliates partner with brands that their lifestyles/audience align with for the best results. Keeping things niche specific is beneficial for both sides of the party. The affiliate has a higher chance to sell a product and make a commission, and the merchant will reap the rewards of marketing to a brand-related audience.
Affiliate programs begin with an affiliate software so that the company can easily advertise their affiliate program, create an easy signup process, keep track of their affiliates sales and commissions, control the payouts, and of course keep their affiliates updated on the brand through bulk emails with discounts, specials, and other incentives the affiliate can use as selling points.
The affiliate marketer is then assigned special codes and links to share that track sales and traffic whenever someone's clicks through or purchases something that they share. It's common for the affiliate marketer to also receive a discount code to share with their community to further entice the audience to purchase and drive sales.
Depending on the program, the affiliate will receive set amounts of commission for certain accomplishments, whether that be 15% commission to sell a product or $10 for every 1,000 website clicks, it all depends on how the company wishes to reward successes.
How to Become an Affiliate Marketer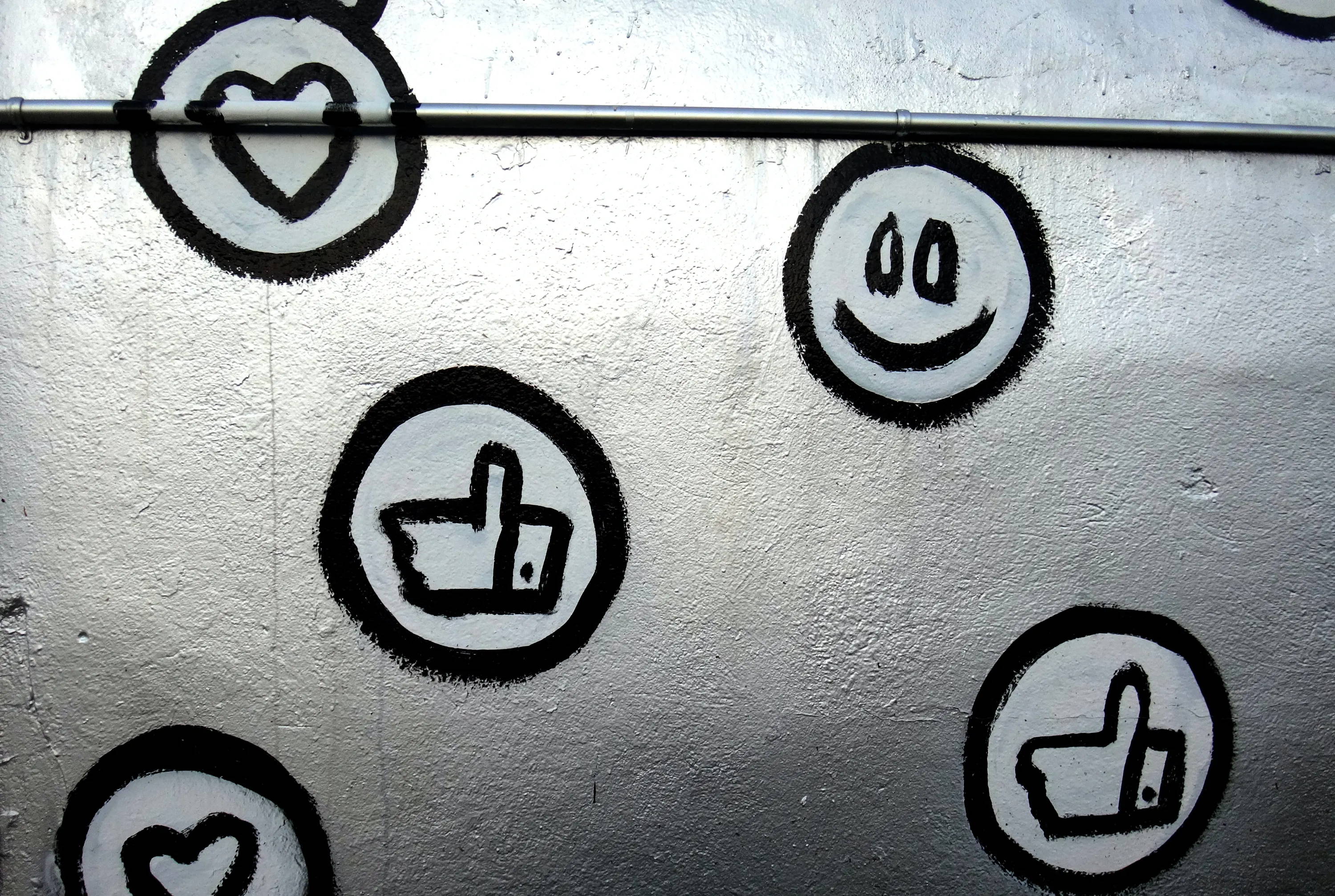 Even if your audience is small or you have no audience and you are starting from pure scratch, becoming an affiliate marketer is too simple.
You really just tell yourself that affiliate marketing is something that you are going to start doing, and then do it!
Start by thinking about your life, your friends, your family, and your audience. What kind of things stand out and are unique to yourself and your group that could provide information that is useful, enjoyable, or entertaining. Anything from skill sets to the knowledge you can share, even something as silly as just your looks or style can help you define what kinds of products or services you want to showcase.
Once you come up with some ideas about products you use every day worth sharing, or products that you are going to review online, then create your plan on how you will get your voice out there.
Create a page dedicated to your marketing on every social media platform and engage consistently, posting often, and providing useful information that further drives the funnel to sales. Videos act as a wonderful means of showcasing certain products through live demonstrations, so think to post on YouTube or Stream live.
If you have a knack for writing, then blogs are one of the best ways to create a traffic stream that generates sales.
It can take a while, but your audience is the single ticket to making any money, so be patient and work hard and with time and effort, you will begin to see it grow. Work to professionalize your appearance as much as you can, and always ensure that any information you are passing out is reliable and truthful, as this will only enhance your success down the line.
As you build your audience, you are of course then going to need to pinpoint the best affiliate programs for yourself. Some simple Google searches, something like 'the best gaming affiliate programs' if you are a gamer, will start to lead you down a path to discovering some awesome options.
Go further than this, however, by checking to see if companies that sell products you consistently use and love have any type of program available, usually found on their website. If not, you can even reach out to them and suggest making one, as oftentimes small brands aren't aware of how successful this type of relationship can be.
How to Start an Affiliate Program for Your Brand


If you own a brand, no matter what type of business it may be, there is a good chance that affiliate marketing is going to act as a great marketing strategy with one of the best returns on investments available!
Because guess what, there really is no investment at all!
And that is the absolute best aspect of affiliate marketing from a brand's perspective. You are only paying out any form of revenue AFTER a product has been sold, and this revenue is covered by the profit of the said sale, so there is absolutely no risk involved at all.
Answering how to create an affiliate program is really quite easy. There are so many 3rd party applications and software you can download that setup and keep track of pretty much everything. Just do some research about the best apps that seem suited for your type of business/website (chances are, you will ironically be reading through tech affiliate pages!), and try a few of them out to see what you like, as most offer a free trial.
Once you find a software that works well for you, then your only job is to begin reaching out to potential affiliates. Find people with an audience relevant to your niche through Instagram, Youtube, Twitter, etc, and send them some messages to see if they would be interested in signing up. Make sure to include some of the awesome benefits they will receive in your message.
For an effective affiliate program, a few good things to consider incorporating include:
An aggressive commission

Monthly bonuses for performance

30-day cookie duration

Sign up bonus (for promising affiliates with large audiences)

Insider deals and products

Free gear and merch for them to showoff
These kinds of things will make it both enticing for a potential affiliate to want to join your program, and also will help your program find success as the affiliate will have all the tools they need.
Create an engaging landing page and write a nice welcome letter that explains how everything is going to work (including their unique code), and automate that to send once they have signed up through your program, as most apps affiliate apps should have an automated/bulk email option.
Once you have a couple of successful affiliates under your belt, your only job is to keep growing the program if desired, and the rest of the work is left to the affiliates, and soon you should see a solid spike in sales.
Farm Brands Affiliate Program

Farm Brand is extremely excited to announce that we have just begun our very own affiliate program built around our incredibly comfortable and functional activewear products.
No matter who you are or what kind of lifestyle you live, there is a great chance our products will align with your ideals and likings, as Farm Brand is dedicated to sharing the stories of inspiring and unique individuals in this for all in this world to hear.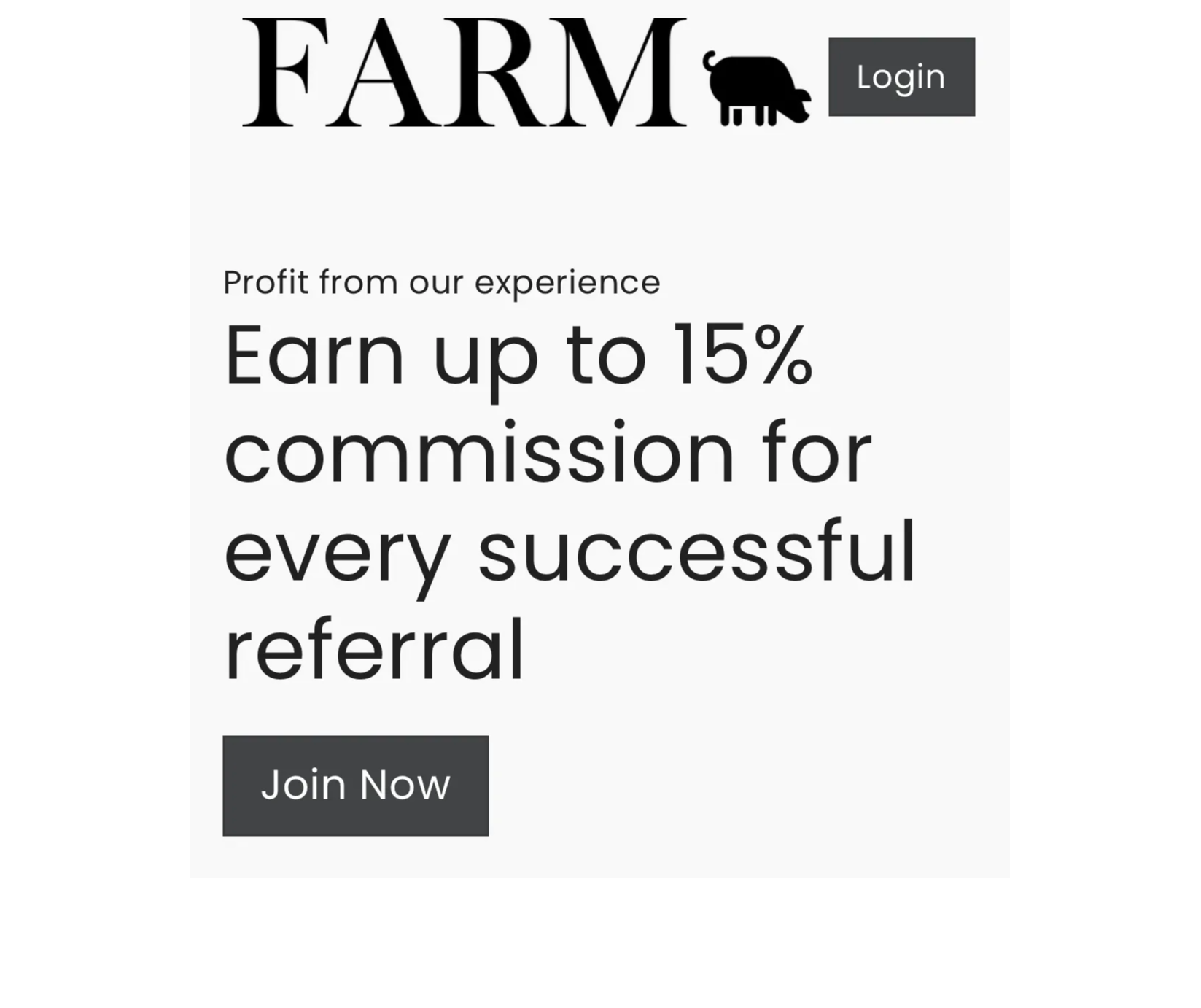 We are offering an aggressive compensation of 15% commission for any product sold and a unique discount code for up to 30% off that you can share with your friends, family, and followers.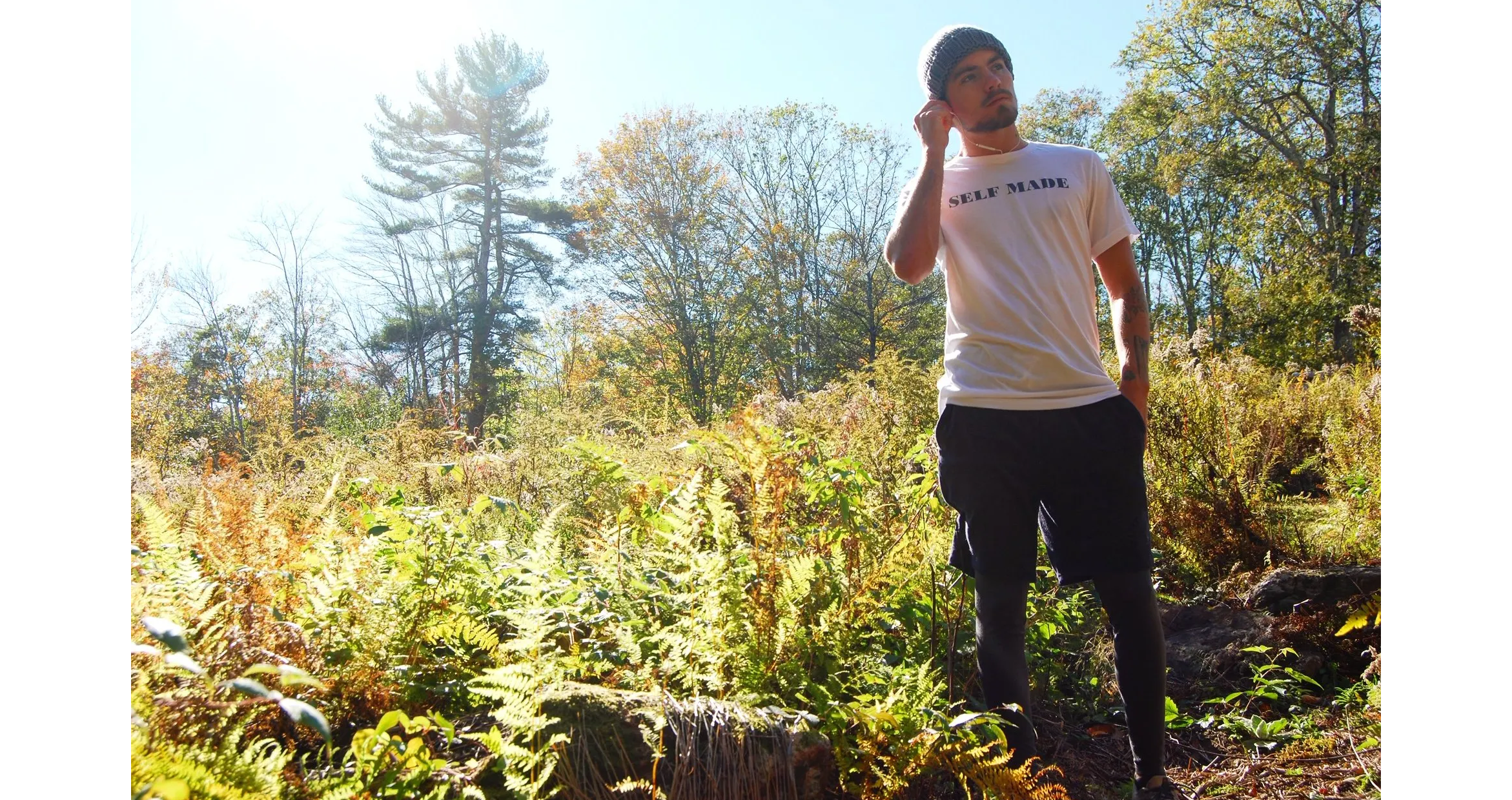 And more than just that, Farm Brand donates 5% of all sales to charities we want to leave an impact in this world with YOUR help, so every time you sell a product through our affiliate program you are also changing the lives of those who need it most.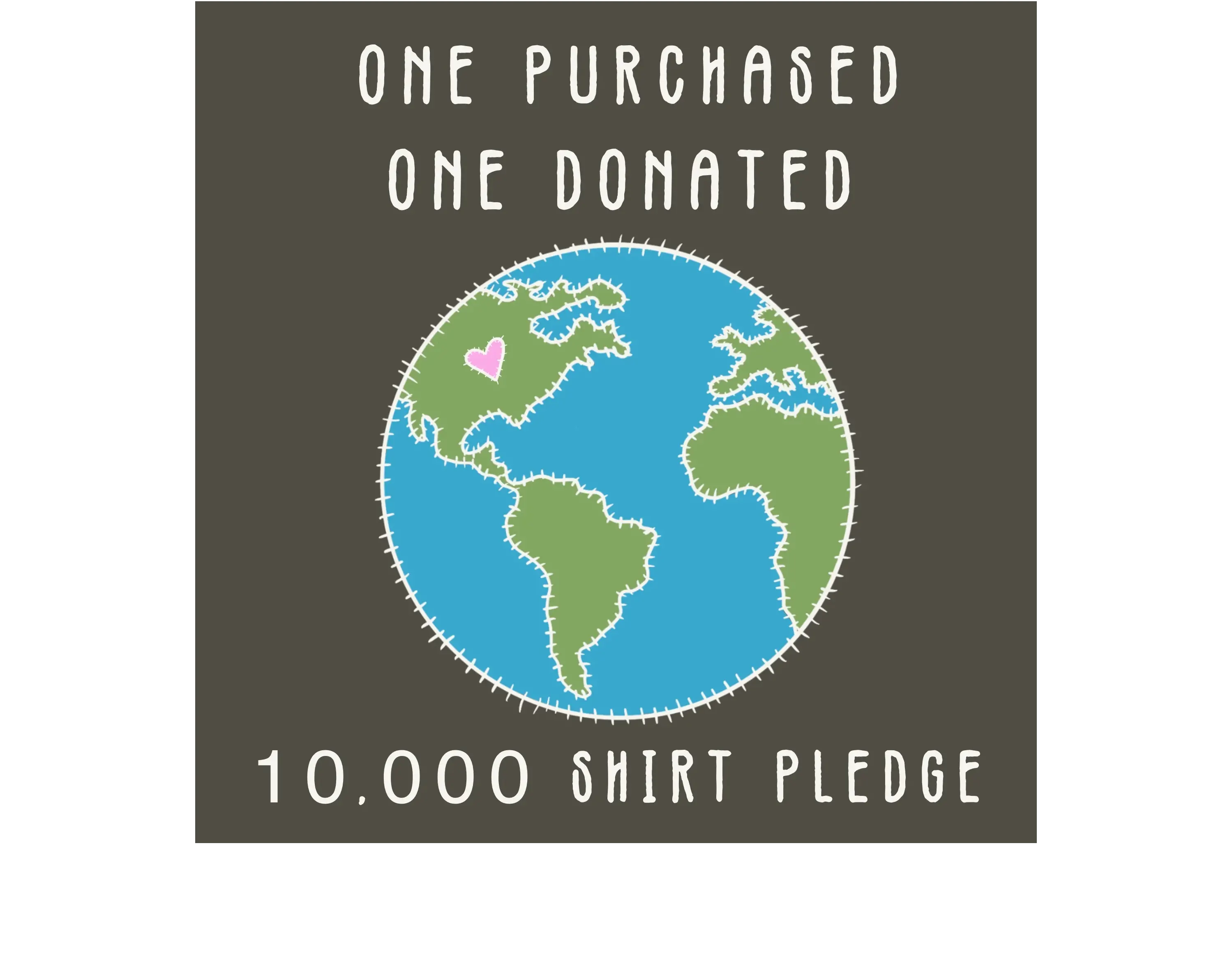 We also consistently run contests and donation-based incentives, like our goal to donate 1,000,000 T-shirts to organizations and charities actively fighting homelessness in our communities, so you might want to stick around as an affiliate, as our dedicated work will provide you with the opportunity to share what we are doing as a brand to help you drive sales and earn money!
If you love our brand, we want you to be a part of our program, and all you have to do is CLICK HERE for more information and to sign up. We can't wait to get in touch, get to know you, and for you to make some extra cash while helping us to change the world!
This article has been brought to you by your friends at Farm Brand.