How to Make Protein Powder Taste Good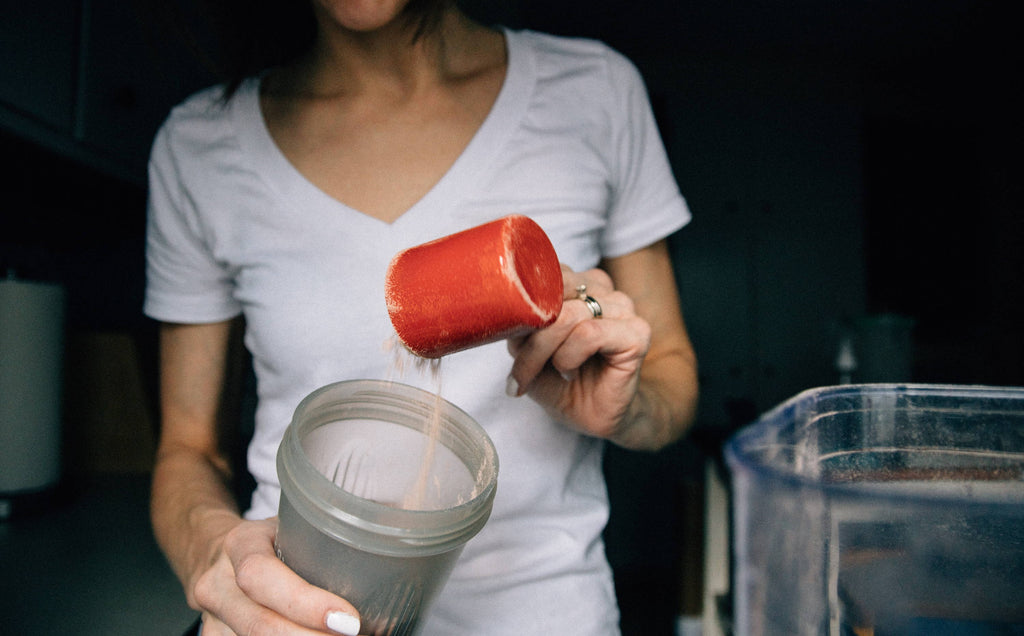 5 Ways to Make a Better-Tasting Protein Shake!

If you find yourself locked into a consistent workout routine, then chances are a protein shake will become a keystone addition to your diet.
Although sources of natural protein from clean foods are always the best, the truth about growing muscle is that we require a rather massive amount of protein to properly make our gains, and with this, it becomes extremely challenging to eat enough food to hit that magic number of grams.
In fact, we need anywhere .05-.08 grams of protein to really gain muscle, and that means well over 100-150 grams for some of us!
So to do this we inevitably grab a protein powder and whip up a quick shake that we can consume on the go and without filling ourselves up. And more importantly, without having to cook anything, as shakes are the quick and easy approach to tackling that big number before the "G".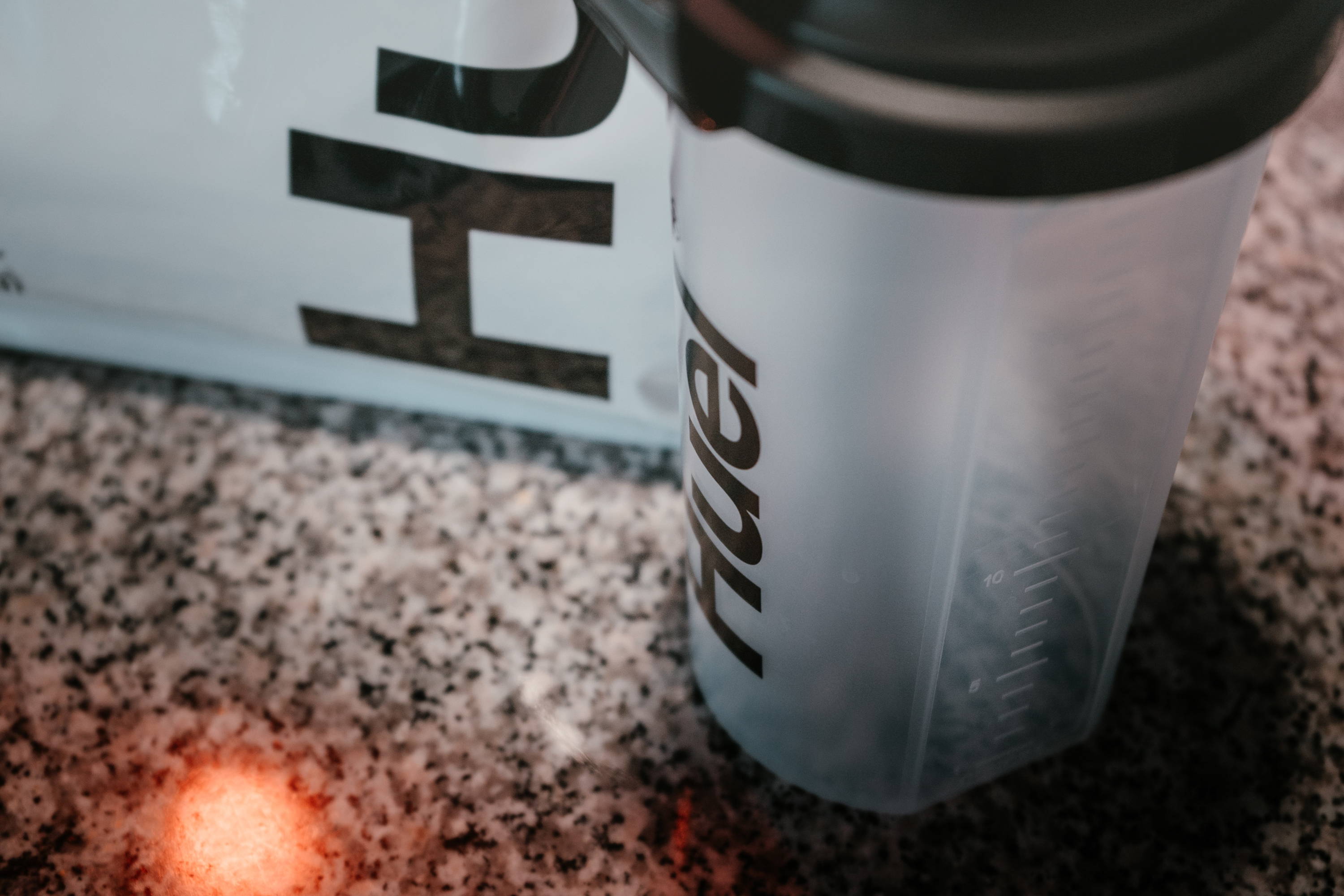 And that is why protein shakes are so awesome, as they really do contribute to helping us reach our fitness goals, as some of us are too crunched on time to make a big meal or snack 4-5 times a day.
BUT PROTEIN SHAKES TASTE HORRIBLE!
I mean right, who can agree with me here?!
With that thick and powdery texture, it's impossible to really blend it completely into the liquid. The overwhelming taste of chocolate or vanilla or whatever cliche plain flavor that they are usually available in. The overly creamy and thick milk that results from violent shaking as you try to blend the powder in as best you can, thick residue lining the sides of the bottle.
I think you get the idea. Protein shakes and powders that actually taste good are hard to come by and are hard to make right, so stick around for a few tricks and ideas as to how you can make your next protein shake taste a heck of a lot better!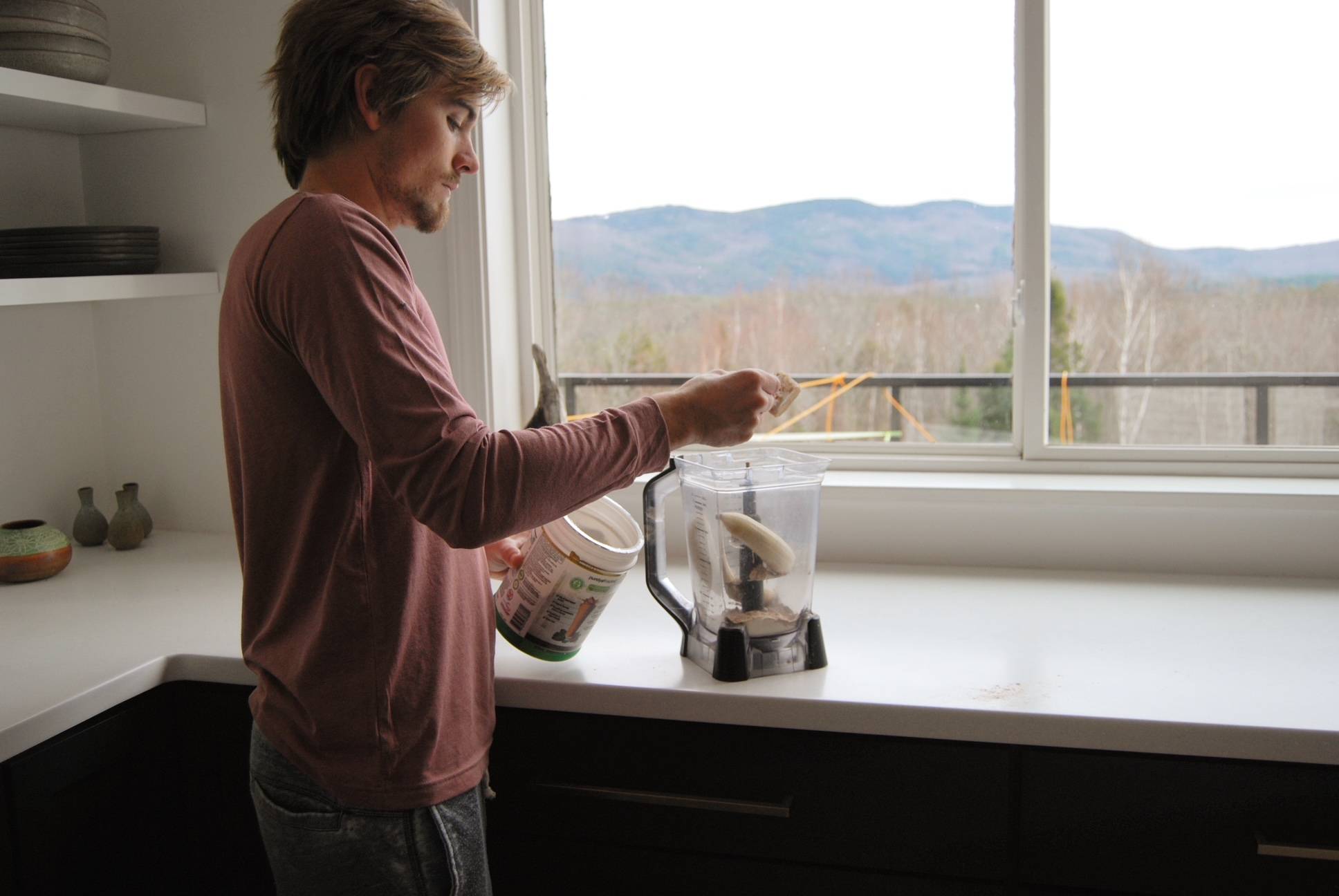 We call protein shakes 'shakes', but when all we do is mix them up in a bottle, it's really not much of an actual shake at all. So by stepping up your shake game with some powder, you can make for a much more enjoyable and fulfilling drinking experience.
You can keep it simple, by blending the powder and milk with some ice in a blender, or you can actually take the time to mix up a creation worthy of your favorite smoothie joint.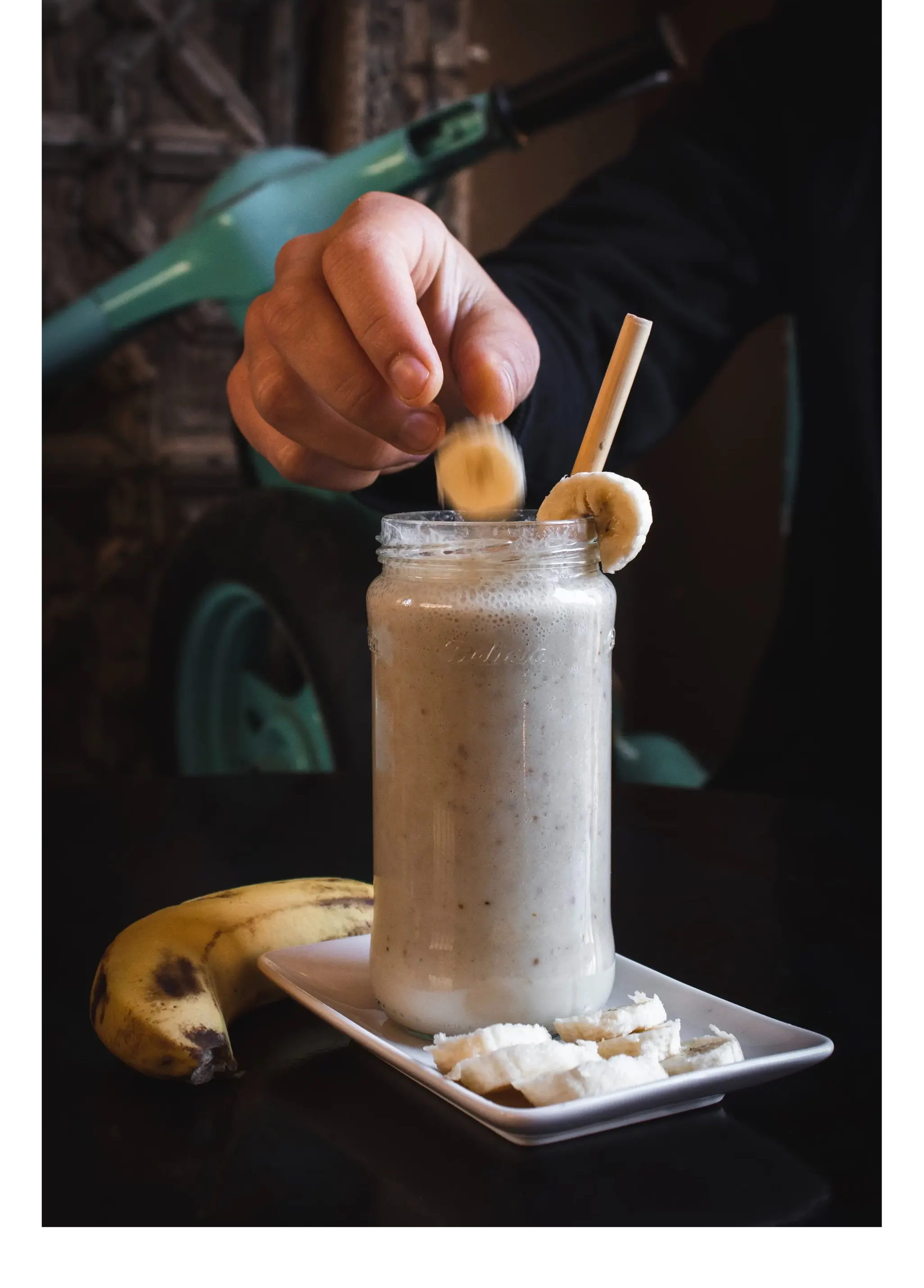 For me, I love mixing the flavors of a chocolate shake with bananas. I add a big scoop of ice, almond milk, two bananas, and yogurt to the shake so that it is nice and liquified, easy to gulp down, a little bit cold and crunchy to take away from the protein texture, and of course, tastes super good.
But more importantly, with the addition of yogurt and protein nut milk, I am upping the protein count from 20g to around 40g! More bang for the smoothie and more bang for the buck.
The key is to just get creative. Think of flavor combinations that work well depending on the flavor of your powder and experiment around with different kinds of milk, ice, and sometimes simple fruits for an elevated protein shake!

A lot of protein shakes are a little bit deceiving. They advertise 20grams per serving on the front, and although they aren't lying, you often come to find out that each serving is actually two whole scoops of powder.
Two scoops?! That is going to make for an incredibly thick drink. You would need eight cups of milk just to blend that in, and no one wants to drink that much in one sitting.
Instead of trying to make the '1 serving' idea work, simply spread your shakes out throughout the day into smaller amounts.
Drink four smaller shakes per day with ½ a scoop each instead! The same amount of protein, but much easier to mix up into drinkable concoctions that don't make you gag. That, and it is also beneficial for your body to absorb smaller amounts throughout the day, so it's really not a bad idea.
You don't have to take down 20-30grams in just one bottle, so take a little time to make smaller shakes instead and they will taste a whole lot better.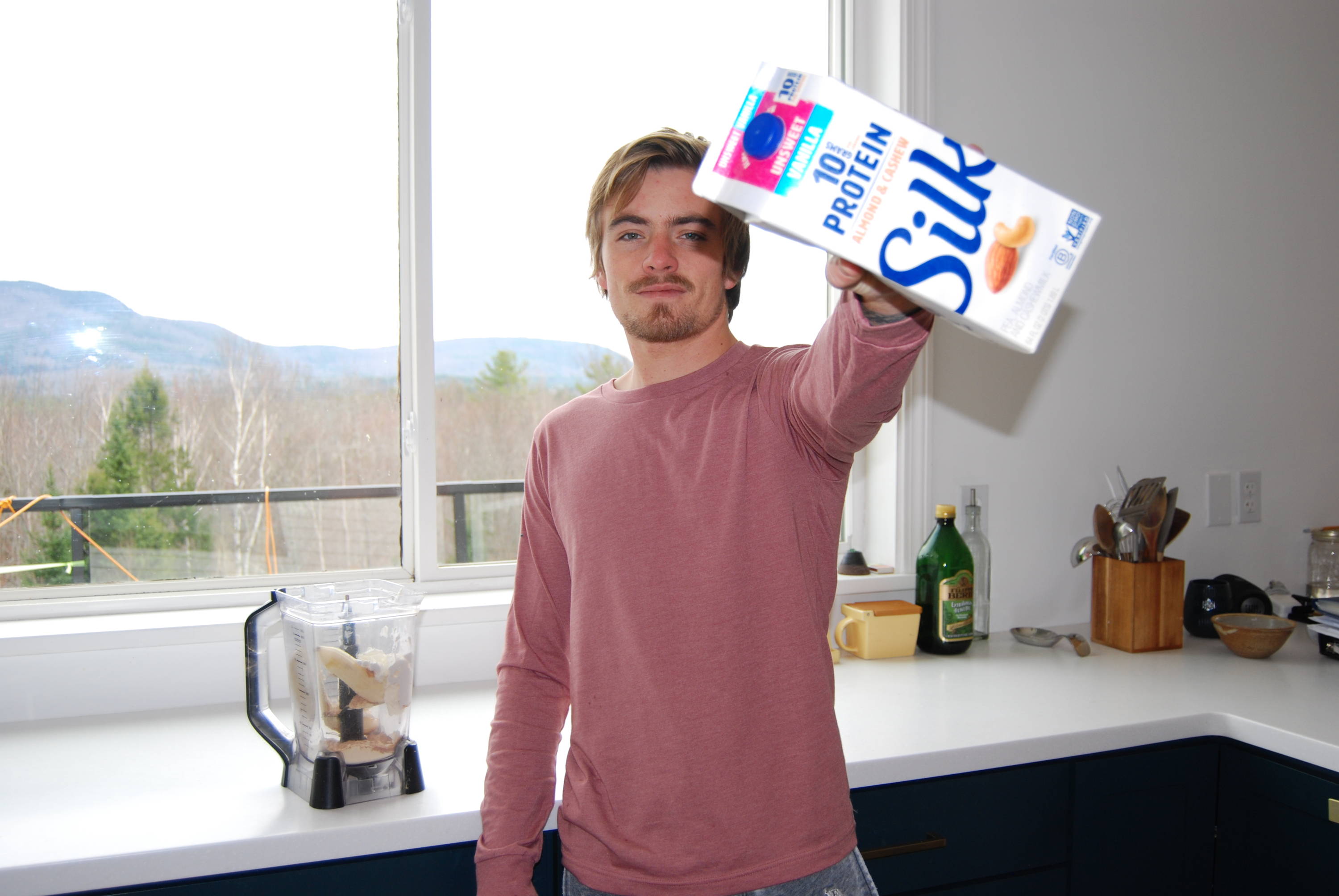 It's always a good idea to trade out dairy whenever you can in your diet, both for your health and for the animals! But a great way to make a protein shake taste better is to use nut milk instead of dairy milk as the base liquid.
You can also use water, but I don't like the way that tastes as much as nut milk.
There is nothing drinkable and refreshing about it, and it's really thick and hard to get down with a smile.
To fix this, nut milk (or water) does not become nearly as frothed as you mix it and shake it up intensely, and it maintains its drinkability a whole lot more than normal dairy milk after you have shaken it up. No foamy top and no feeling like you have used coffee creamer.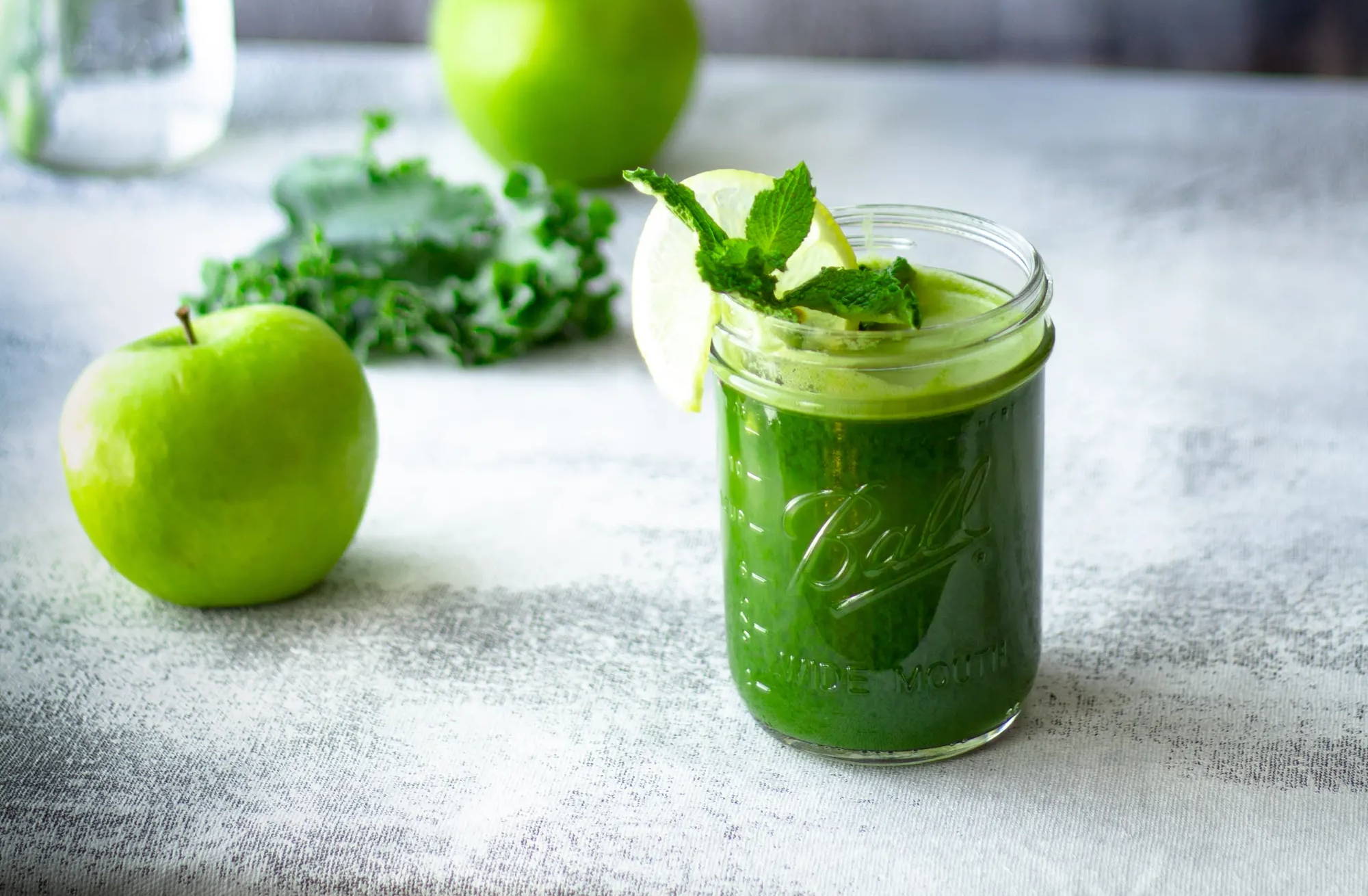 You can take down an entire serving of greens in addition to your protein if you make a green smoothie. Green smoothies maintain a lot of liquid, as the fruits and vegetables contain a lot of water, and this helps the powder to blend into the shake very nicely.
Plus, the flavors of the greens are so prominent (and I think wonderful) that they help to mask the otherwise blah taste of a protein powder.
To make your protein shake taste better, use vanilla or green powder and blend it into a shake full of ice, spinach, kale, avocado, and any other greens you like in addition to some fruits and yogurts to make for a flavor pallet that your tastebuds will come to love and with nutritional content that your body will thrive on.
Greens can go undervalued and unnoticed in a diet, so green smoothies are a great way to make sure you negate this from happening and to also make your protein powder taste yummier.
Blend With a Blender Not a Bottle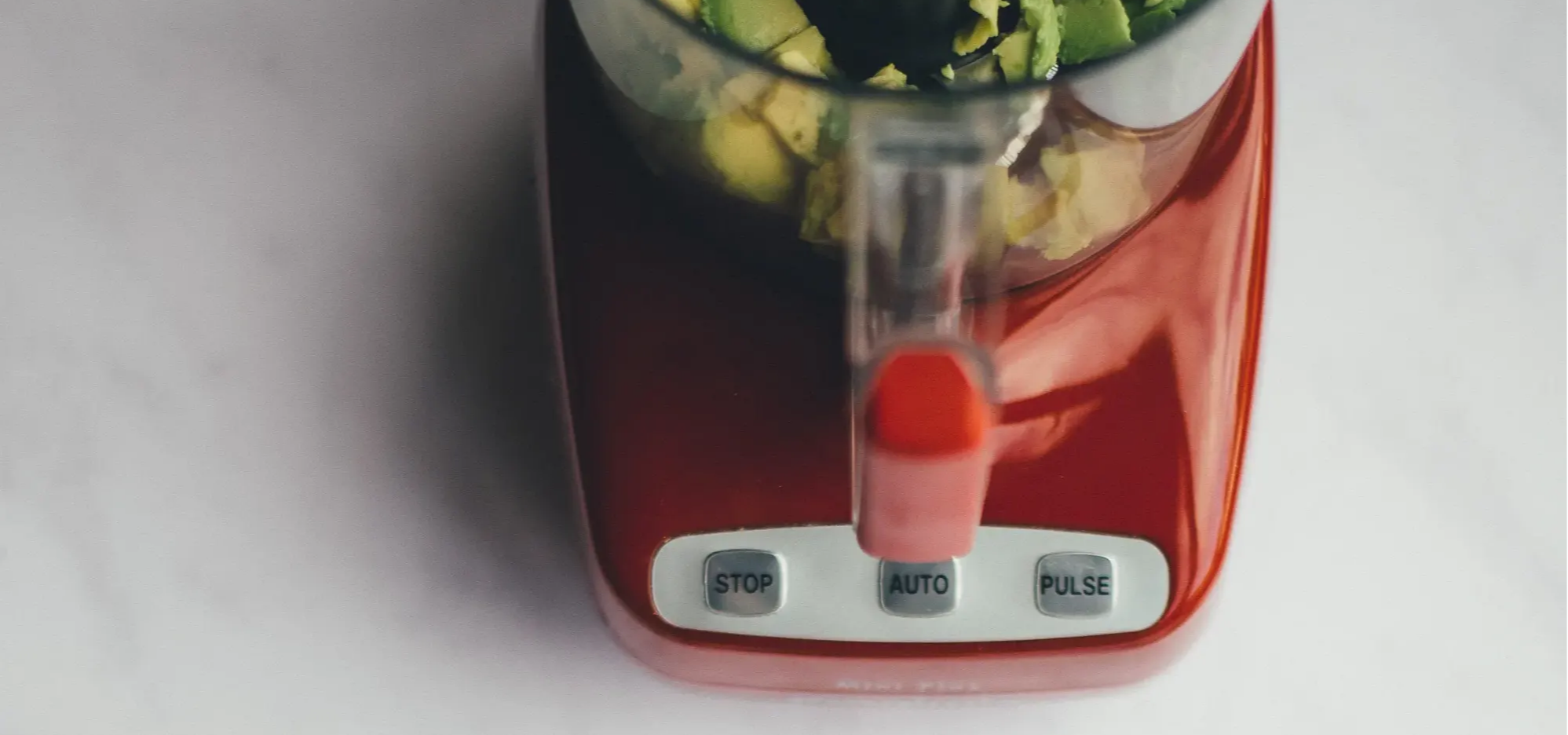 As a simple tip on answering how to make protein shakes taste better, instead of using a blender bottle with the blending ball, simply use a blender every time. Blender bottles work great, but you will never get the quality of blending that you can get with a blender.
There will always be little leftover chunks and some built up of powder on the sides and the bottom.
To avoid this and to make a much more drinkable, liquid shake, all you have to do is blend it up in the blender instead! And I am not talking about a smoothie, I mean just your standard water/milk and powder. Nothing fancy, but at least you don't have to end up chewing a chunk of built-up powder as you choke down your concoction.
Just do it, you might have an extra dish but at least you can happily drink the whole thing!
---
This article has been brought to you by your friends at Farm Brand.