The Art of an Active Rest Day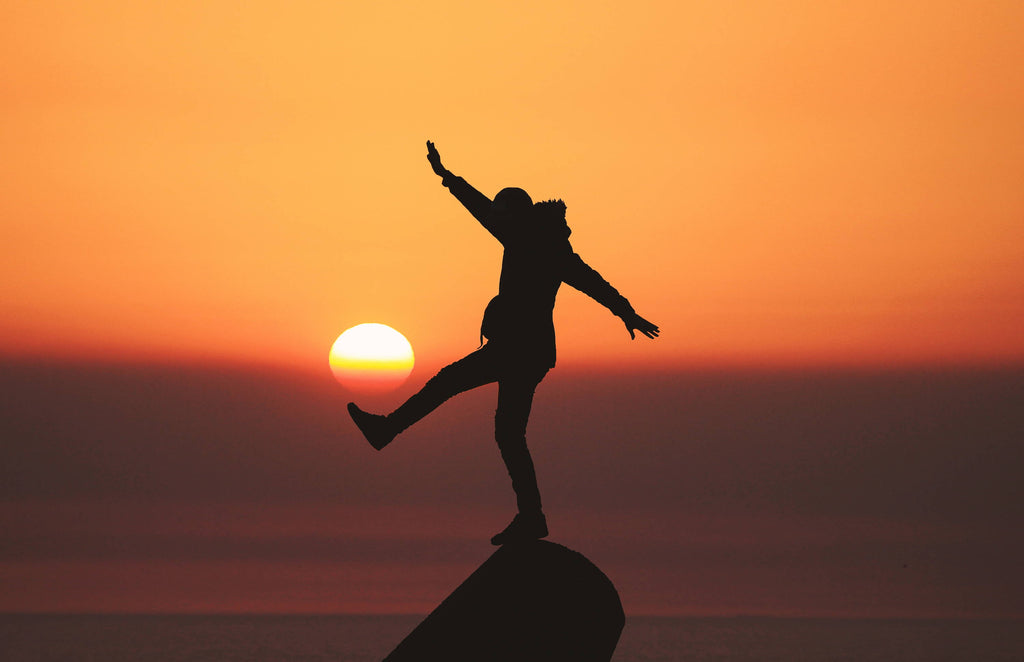 48 hours.
That's the magic number. The amount of time that you need to spend resting your muscles in between workouts so that they have plenty of time to properly and fully recover.
In general, this means that you need to space out workouts for specific muscle groups every other day. If you perform a full-body workout on Monday, then according to science, you really shouldn't work out again until the same time or later on Wednesday.
The reason for giving your muscles this much time is simple- they have to be rebuilt.
And if you work out too soon, then they are never going to heal so that they become actually stronger.
But just because you have to rest your muscles doesn't mean you can't use them at all. In fact, a rest day does not technically have to be a 'rest' day, it just means that you shouldn't work out the same muscle groups as the prior day in a weight-based or strength training setting.
There are still plenty of viable options to keep you busy and your body moving, and it's all about mastering the art of an active rest day. The right kinds of activity will actually help to stimulate your muscle recovery process, speeding up and improving your rate of muscle growth and the effectiveness of your workouts.
So if you ever find yourself sitting on the couch and watching the clock until you work out again, let's get into some other activities that do nothing but continue to promote your overall health and fitness without interfering with your muscle growth!
What is an Active Rest Day?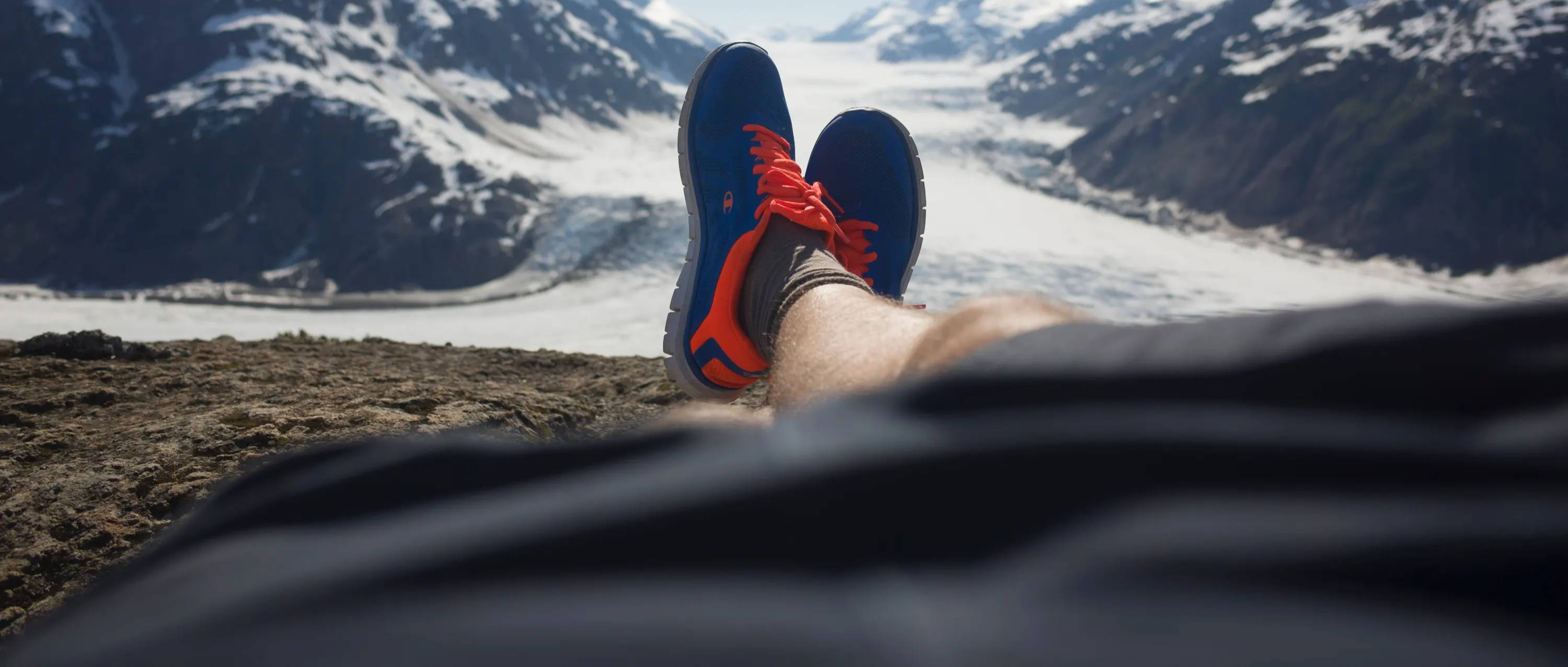 An active rest day is making sure that your body still receives the benefits of movement, just not to the same degree of intensity as when you are at the gym or lifting weights.
Active rest days utilize these low-intensity movements to actually stimulate and promote your muscle recovery process, speeding up and improving your rate of muscle growth and the effectiveness of your workouts.
Active rest days usually maintain characteristics of cardio. You get the heart pumping and the blood flowing but without the need to pump your muscles. When thinking of what kinds of activities to do on an active rest day, just look into yourself!
Your goal is to move and to have fun, and to enjoy the simplicity of this form of fitness, and there are endless possibilities of which you can do this. By looking into yourself and determining the kinds of sports or other activities you like to do, you can better create the plan for an active reset day that is fulfilling and purely enjoyable.
And if you need some active rest day inspo, that's why we're here, so check out our guide to an active rest day and a few ideas for you to keep in mind for your next one!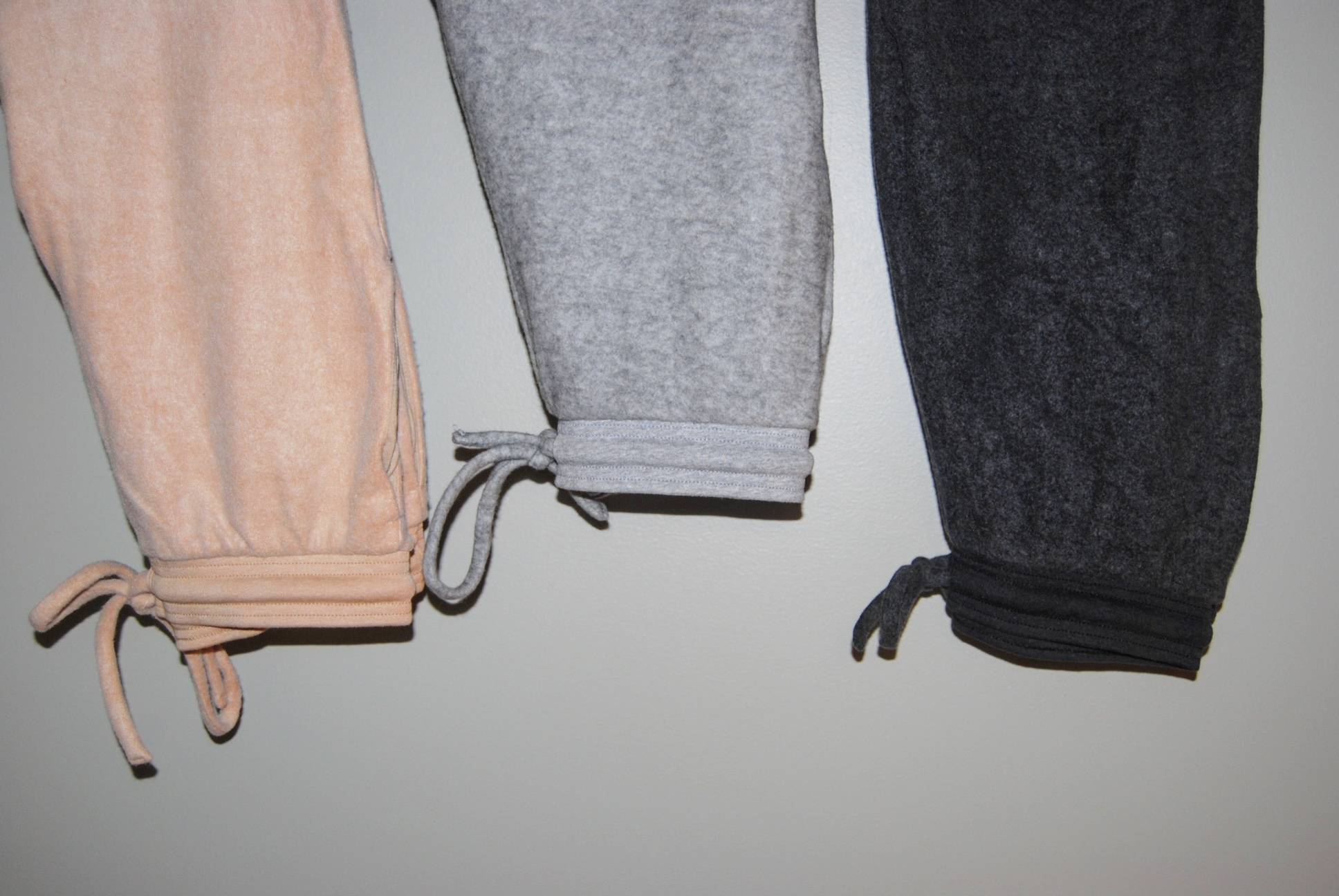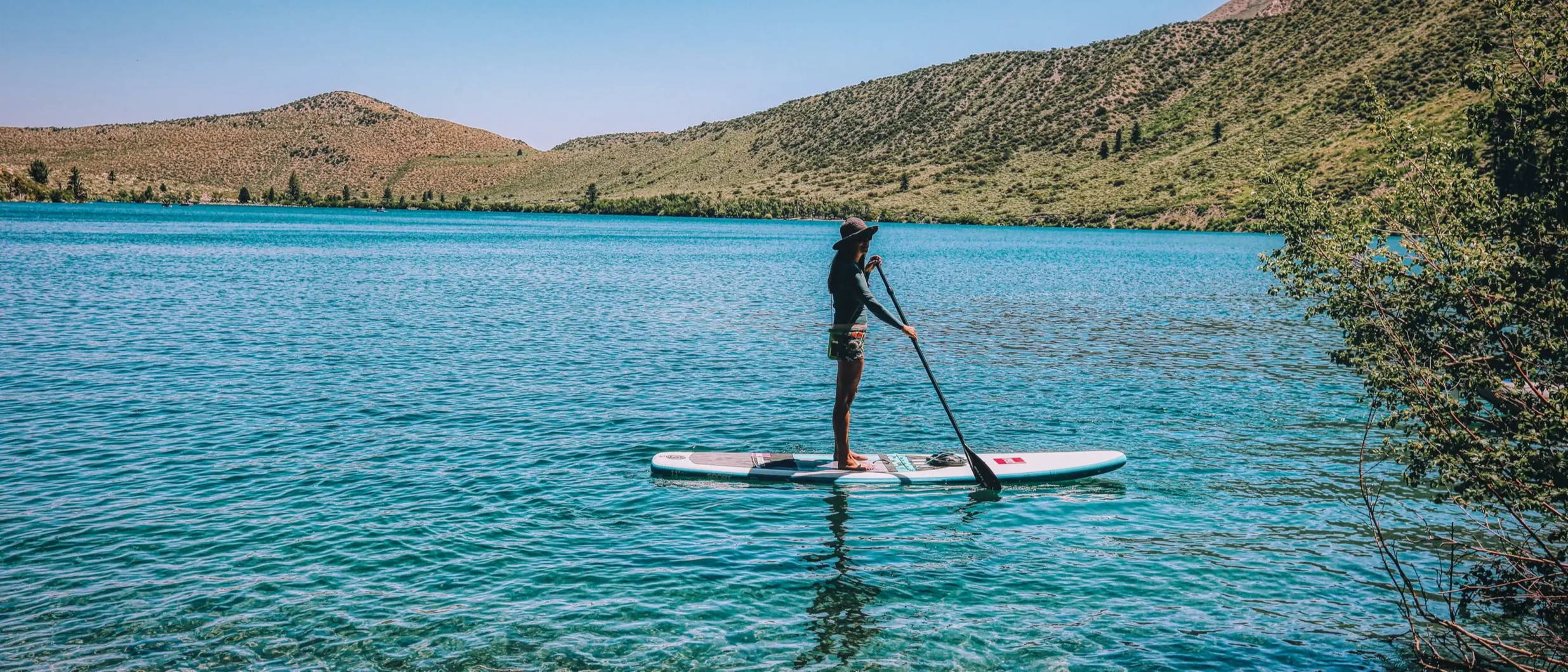 There's nothing more relaxing than bobbing on the surface of shimmering water as the sun shines and the wind blows calmly down the fetch. Going for a paddle is not only grounding and spiritually uplifting, but it is also one of the best forms of light exercise for an active rest day.
Paddling never really leaves you out of breath, so it's not much of a cardio exercise that drench you in sweat. Instead, all it requires is the light movement of your arms.
The paddling movements will act as effective forms of stretching, and the light resistance from the water will require just enough of your strength to help promote the repair of your worked-out muscles.
Whether a kayak, canoe, or paddleboard, try going on a paddle for your next active rest day!
Going to the beach is one of the best ways to allow your sore muscles to soak under the warm rays of some sunshine. And you might not realize it, but with a good beach day comes a million different ways to implement beautiful passively active movements.
Take the time to go on a long walk along the shore, and the resistance of the sand and water is the perfect form of light muscle activity.
Play some bocce ball or throw some frisbee around for good times that second as bits of exercise in between your high-intensity days.
And of course, go swimming! We know that swimming maintains several benefits in the first place, of which we will get into, but the saltwater specific to the ocean is great for your skin and sore muscles, like a natural Epsom salt bath! Try out surfing, snag a boogie board, and play in the waves. Again, just have fun.
No matter what you choose to do, when you get home from the beach you will be tired and ready to crash so that tomorrow you can wake up rested to attack your next big workout.

Swimming has always been known to be one of the best exercises for you. No, you aren't going to build a ton of muscles, but it's a great way to improve heart function, your overall immunity, and to help tone those muscles so that they look ripped.
Swimming is wonderful for your body because you do not put any pressure on your bones or joints, and this allows them to really relax which helps to send vital nutrients to your muscle cells to help them recover after workouts.
Get the heart pumping, the blood flowing, and spend some time soaking up some vitamin D while you swim your way through an active rest day.
I am not sure if there's an activity out there that beats hiking. Not only is hiking one of the purest forms of natural exercise, but it is simply enjoyable.
Hiking gets you outside and breathing the fresh air of our beautiful Earth. This improved clean oxygen flow will help stimulate the recovery of your worked muscles.
The light cardio is great for your blood and your heart, and the slight burn in your legs is an excellent way to get that lactic acid flowing in your legs after a heavy lifting day.
That, and I don't think that anyone has complained about attaining those incredible views that leave you speechless.

Two movement and body-based activities with benefits that go well beyond only your muscle recovery.
Increase the longevity of your entire body with these perfect forms of active recovery. The stretches and movements will help to clear our waste from our body systems and promote the flow of the good nutrients that your muscle cells need to grow, and these activities are both extremely grounding and meditative.
And as easy as it is to quickly pop ibuprofen, Tai Chi and Yoga both offer much more holistic alternatives at providing you pain relief from sore muscles and in the long term.
A light jog or a nice little trail run is such a quick and easy way to spice up a standard day and turn it into an active rest day. A decent jog only takes 15-20 minutes, so if you have other errands or things to get done during your day off, you can at least try and tie on the shoes for a quick run!
Running is one of the most popular forms of cardio-based exercise, and it can be a great way to get some rest day 'ya yas' out without overdoing it.
And of course, it gets you outside and in the fresh air which is always important, especially if you spend most of your workout time in the gym!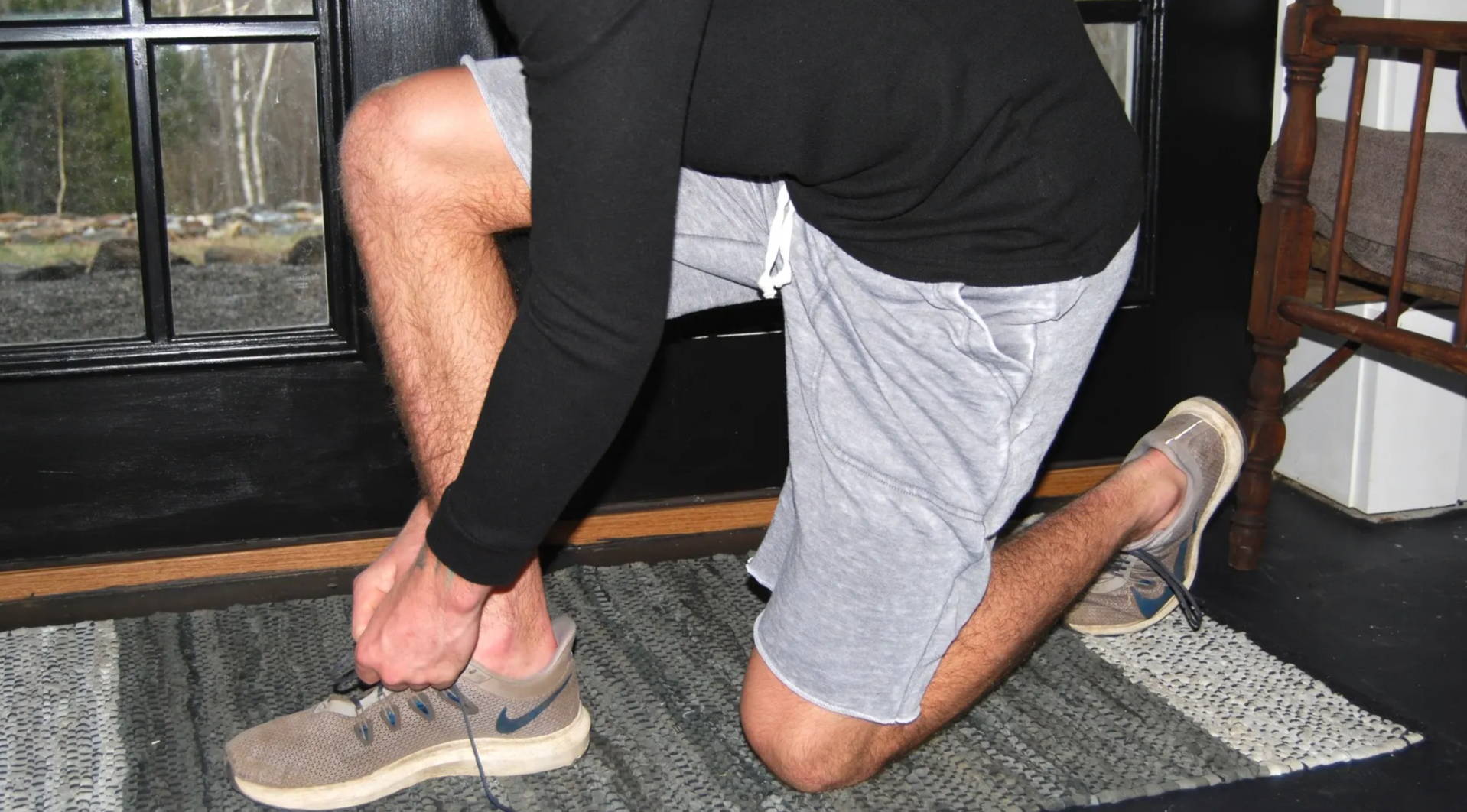 Mountain Biking or Road Biking

If you have the option to bike, in any of its forms, then you should think of trying it out as a part of your active recovery day!
Mountain biking or road biking do require some decent use of your legs, so they are better as an activity for an active rest day after arm based workouts, but regardless they are some of the most enjoyable and adrenaline-pumping hobbies to exist.
Your heart will be the muscle of focus with these forms of exercise, and your other sore muscles will soon feel the benefits of improved oxygen and lactic acid flow.
Biking is a great means to further tone the muscles that you have been working so hard to build, as well. From your lungs to your legs, every piece of your body's systems will benefit thanks to the required cardio of these sports.
You don't have to take an active rest day too seriously and you don't need a definitive plan of action or list of things to do during yours to have fun and promote your muscle recovery.
Instead, just go outside and play around! Hang with your kiddos and toss a football or a frisbee around.
Play active fetch with your dog. Go on a simple walk together. The littlest bit of movement is always better than none, and it is essential to move your body in natural settings outside of the gym for 'usable' muscles.
This article has been brought to you by your friends at Farm Brand.